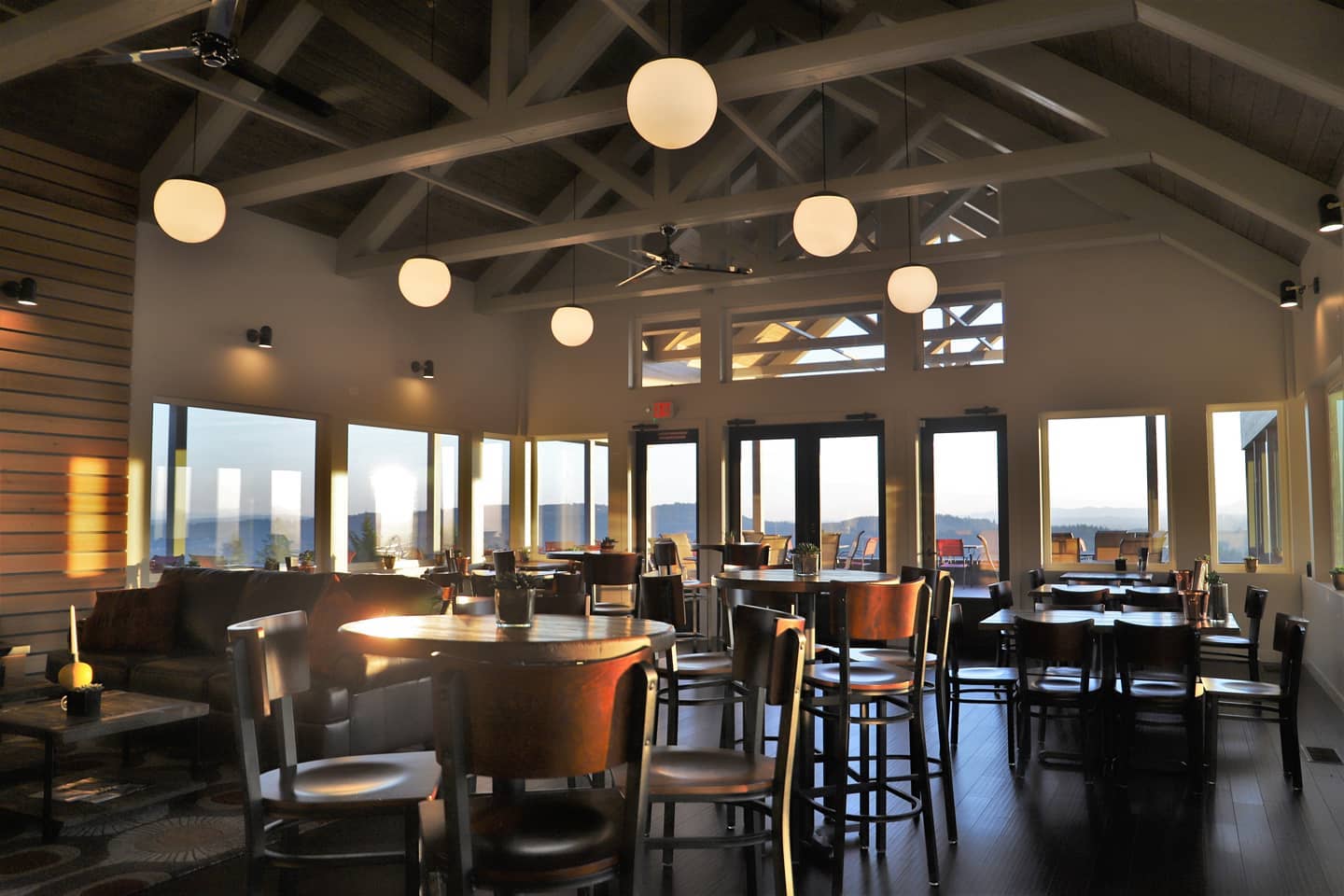 Bryn Mawr Vineyards
Salem, Oregon
Featured winery
Bryn Mawr Vineyards is a WineryHunt Oregon Featured Winery. Members enjoy a waived wine tasting at Bryn Mawr in 2021.
Welcome to the "high hill,"
or in Welsh, the "bryn mawr."
With vineyards starting at 650 feet all the way up to 890 feet, this is definitely a high hill. As one of the steepest, rockiest, and windiest sites in the Willamette Valley, just a hundred yards can have a massive impact on sun and wind exposure, soil type and depth. When Jon and Kathy Lauer came to the hill in 2009, there was 4 acres of vines, some assorted sheep and chickens, and a lot of work to do. The Lauers hired Rachel Rose, now winemaker and vineyard manager, to join them in tackling the hill.
Over the years, stumps were cleared, brambles beaten back, and more acres of vines planted. In 2014, Bryn Mawr produced 2,700 cases and in 2018, a new winery came online in time for harvest. Today, Bryn Mawr enjoys the longevity of having Rachel and the Lauers still at the helm of managing the vineyards and making the wines. This through line of winemaking and vineyard management offers WineryHunt members the opportunity to taste wines produced with grit, acquired knowledge, and a very personal touch.
Wines Produced: Chardonnay, Pinot blanc, Pinot gris, Pinot noir, Riesling, Rosé, Sparkling wine, Dolcetto, Tempranillo
WineryHunt Member Benefits
Complimentary tasting
10% discount on bottle purchases
Three Great Reasons To Visit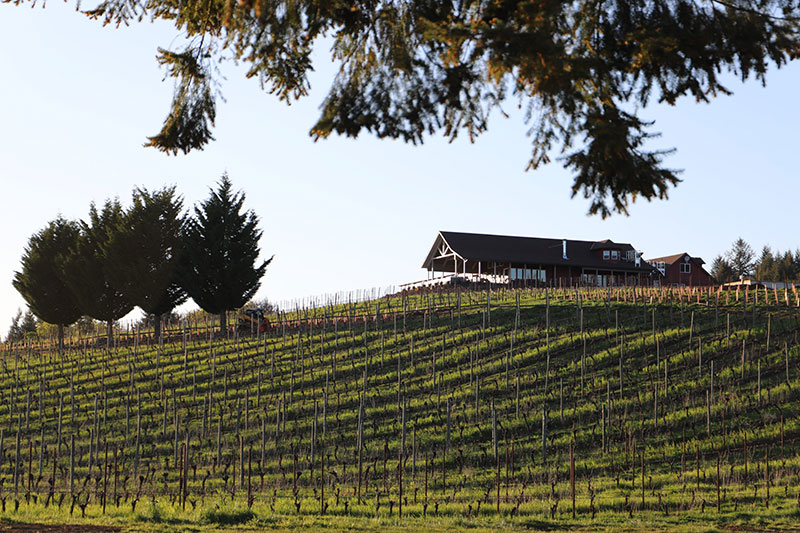 Stunning Vistas
Perched upon the bryn mawr, Welsh for "high hill", you'll enjoy a tasting with knowledgeable wine stewards and gorgeous vistas of rolling hills, mountains, and the Van Duzer Corridor.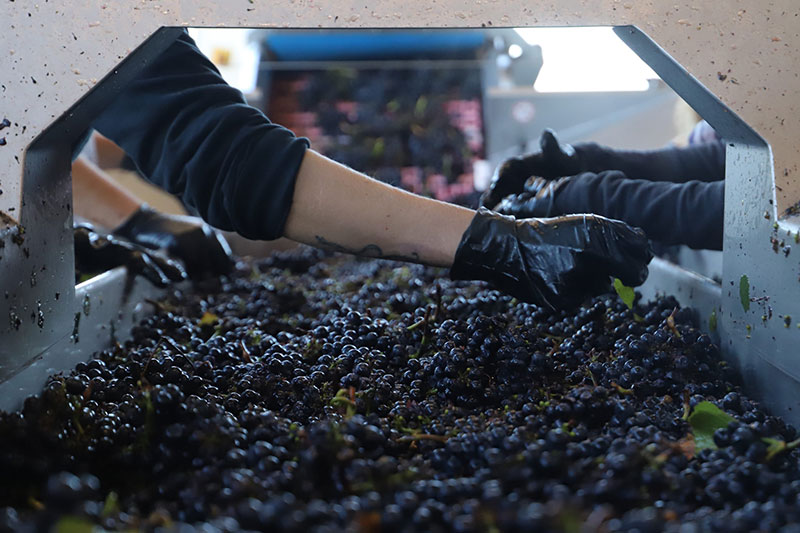 Unique Red Wines
In addition to their Pinot noirs, Bryn Mawr produces intriguing Dolcetto and Tempranillo on site. Very few vines of these varietals are planted in the Willamette Valley. These are must tastes!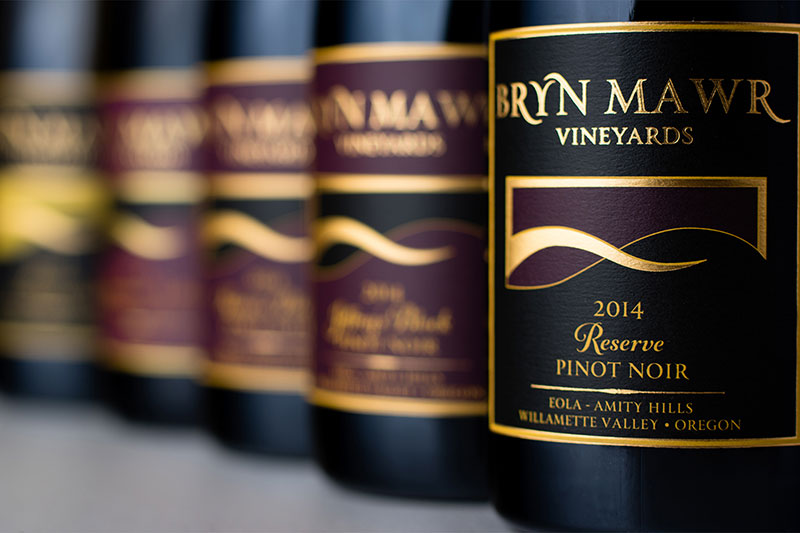 Wines with Accolades
Wine Enthusiast and Wine & Sprits magazines among multiple international bodies have recognized the caliber of the wines with multiple awards and scores.