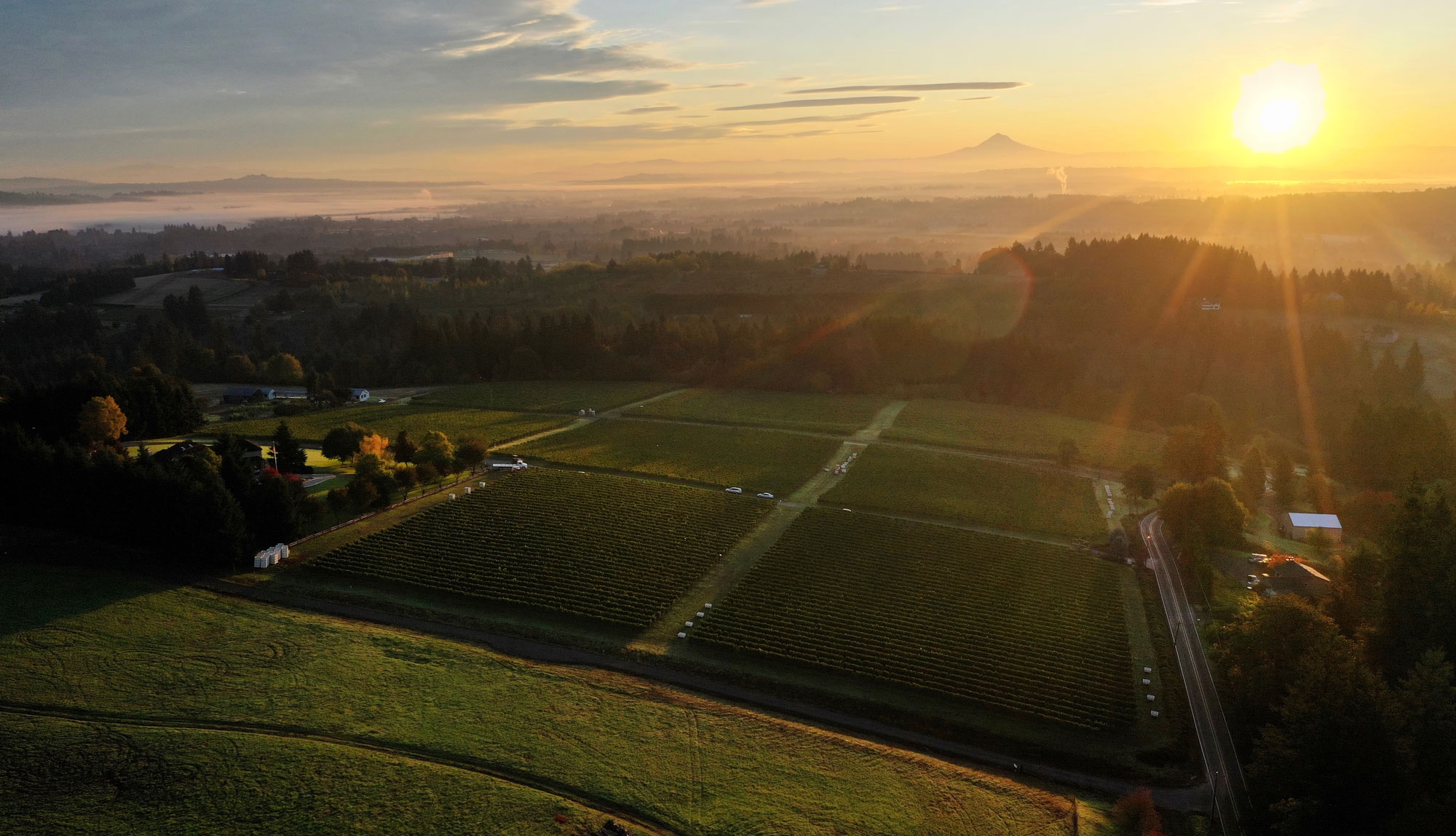 An Oregon Wine Tasting Itinerary
NOTE
This article is for trip planning purposes. Only the wineries that are listed as 2021 Club Featured Winery are offering WineryHunt Membership Benefits this year.
The Chehalem Mountains are an American Viticultural Area that span the hills north of Newberg.
On this month's itinerary we explore a selection of wineries on the easternmost section fo the Chehalem Mountains. For our Portland members, this is the first true region of Oregon's Willamette Valley that you access on your way into wine country. Find a favorite from this selection and you'll have your new go-to accessible winery within a short drive of the city.
While the below wineries aren't offering benefits to WineryHunt Club Members in 2021, they are well worth visiting when you are in the Eastern Chehalem Mountains.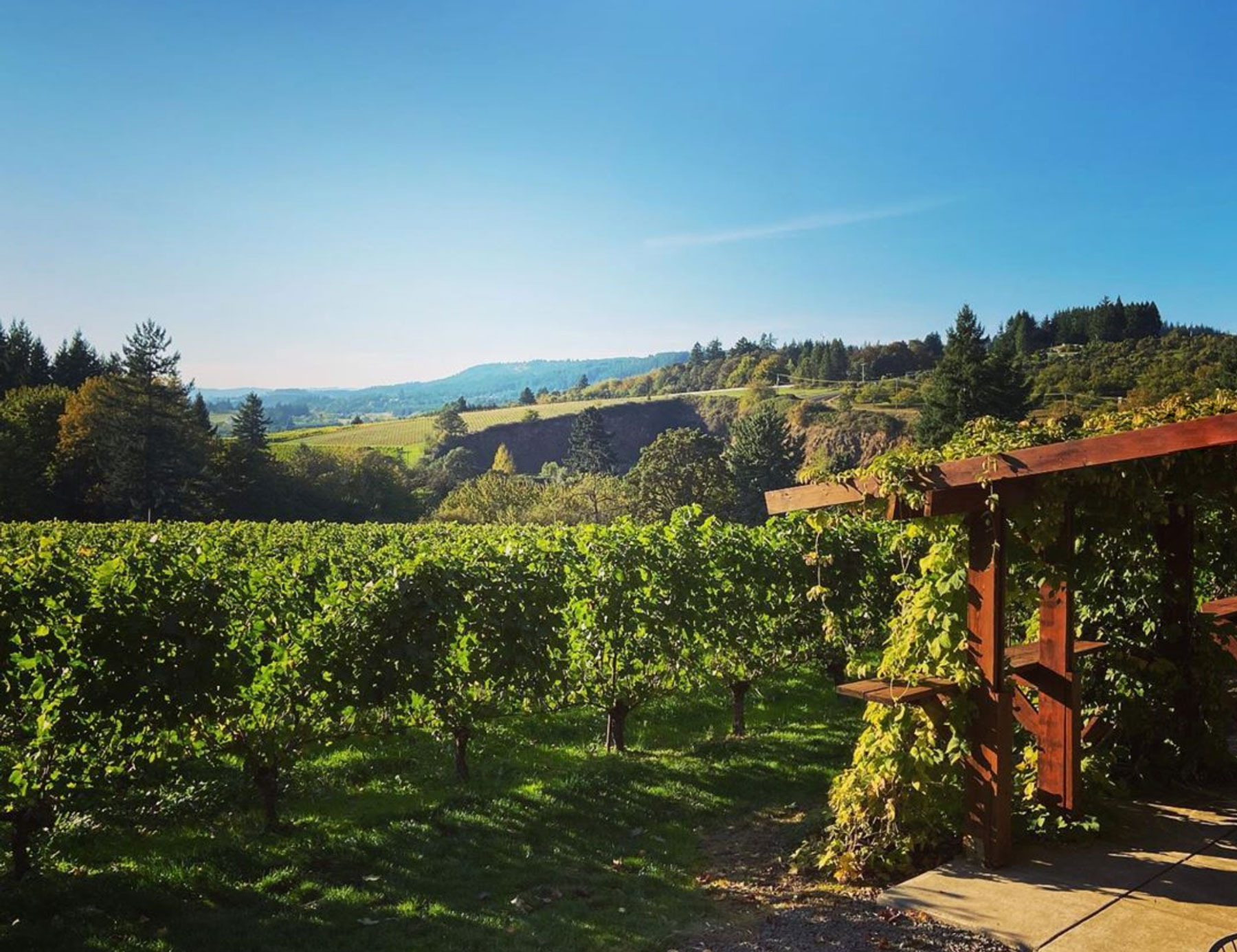 Archer Vineyard
32230 NE Old Parrett Mountain Rd, Newberg, OR 97132
Directions & Hours
Website
At Archer Vineyard, visitors enjoy a tasting of distinctive Pinot Noir, Pinot Gris, and Rosé while looking out over the vineyard towards Newberg. Relax at the bar, in the sun-filled lounge, or on the deck where you'll enjoy 180-degree views of the surrounding wine country and Coast Range.

The 6.5 acre vineyard, situated on the south-west-facing slope of Parrett Mountain, was planted by Don and Grace Archer in 1990, when the Oregon wine industry was still very much up-and-coming. In 2005, Saj and Pauline Jivanjee purchased the property and subsequently created a 10,000 square foot winery and tasting room. Archer is dedicated to enriching the local area with quality wines and a place for the community to enjoy. Visitors rave about the excellent hospitality -- be sure to visit to be treated like family yourself!
Wines Offered: Pinot Noir, Pinot Gris, Tempranillo, Rosé
Outstanding visit. Wine and setting were excellent. The pourers were some of the nicest and friendliest people. I'd go back for the service alone. -DM, Google Review
August Cellars
14000 NE Quarry Rd, Newberg, OR 97132
Directions & Hours
Website
August Cellars, established in 2002, is a small and family-owned Oregon winery, producing about 2000 cases per year, with half of that being Pinot Noir. The family behind August Cellars started the winery to preserve their family farm. Their Great-Grandfather came to Oregon in 1902, and their Grandfather purchased the ground the winery sits upon in 1942.
August Cellars is the host winery to nine wineries in total. As a cooperative winemaking facility, each producer uses the equipment at the facility to produce a higher quality wine than they could if they were standalone boutique garage wineries. The wines you'll taste during your visit are those of August Cellars themselves, and you'll often find them pouring older vintage reds at affordable prices.
Wines Offered: Pinot Noir, Marechal Foch, chardonnay, Gewurztraminer, Riesling, Pinot Gris, Gamay Noir
Great conversation, stories and wine. Super easy place to find, just off the 99. Our pourer really enjoys what he does. Always special when the owner is there to share their stories and journey. -FN, Google Review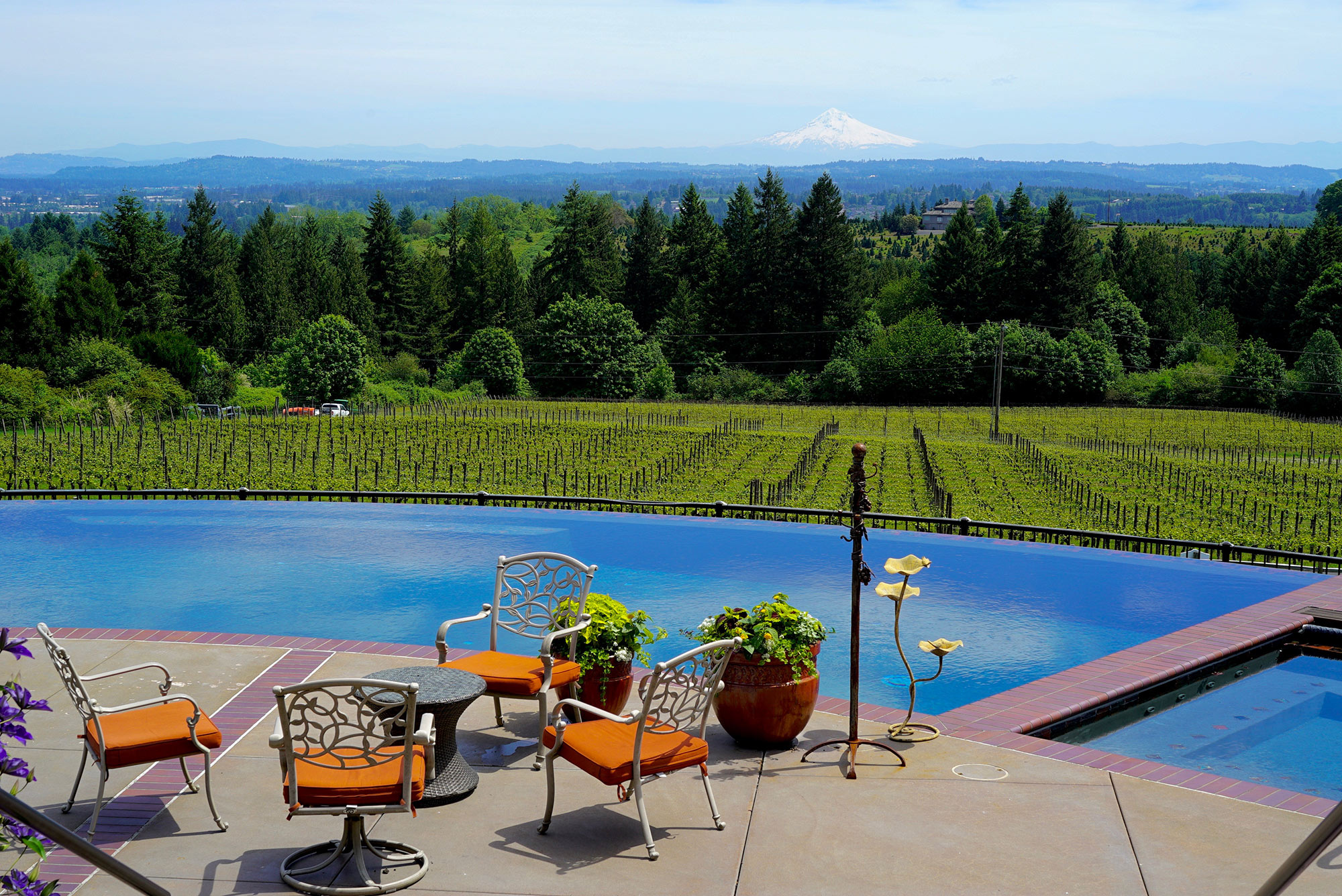 Blakeslee Vineyard Estate
20875 SW Chapman Rd, Sherwood, OR 97140
Directions & Hours
Website
Situated just 5 minutes from Sherwood and 25 minutes southwest of Portland, Blakeslee is well-loved for their proximity to the metro, excellent hospitality and full lineup of Oregon wines. Formerly known as Quail Hill Vineyard, the 22-year-old vineyard was purchased by Bill and Sheila Blakeslee in 2005. The Blakeslee's have since built a tasting room on the property, with gorgeous views of the vineyard and Mt. Hood. The wines are made by Jim Sanders of Aubichon and Le Cadeau fame (Jim learned his craft from Mike Etzel of Beaux Freres). Blakeslee produces a full range of classic Oregon varietals from their estate vineyard, including Pinot noir, Chardonnay, Rosé, Riesling and a delicious White Pinot Noir. There's even a pool for club members to lounge next to on nice days!
Wines Offered: Pinot Noir, Chardonnay, Rosé, White Pinot Noir and Riesling.
With a pool, firepit, plenty of sitting space and property to walk around, you can't go wrong here. Wine selection was great. Owners were very kind and knowledgeable. Will certainly be coming back. -CJ, Google Review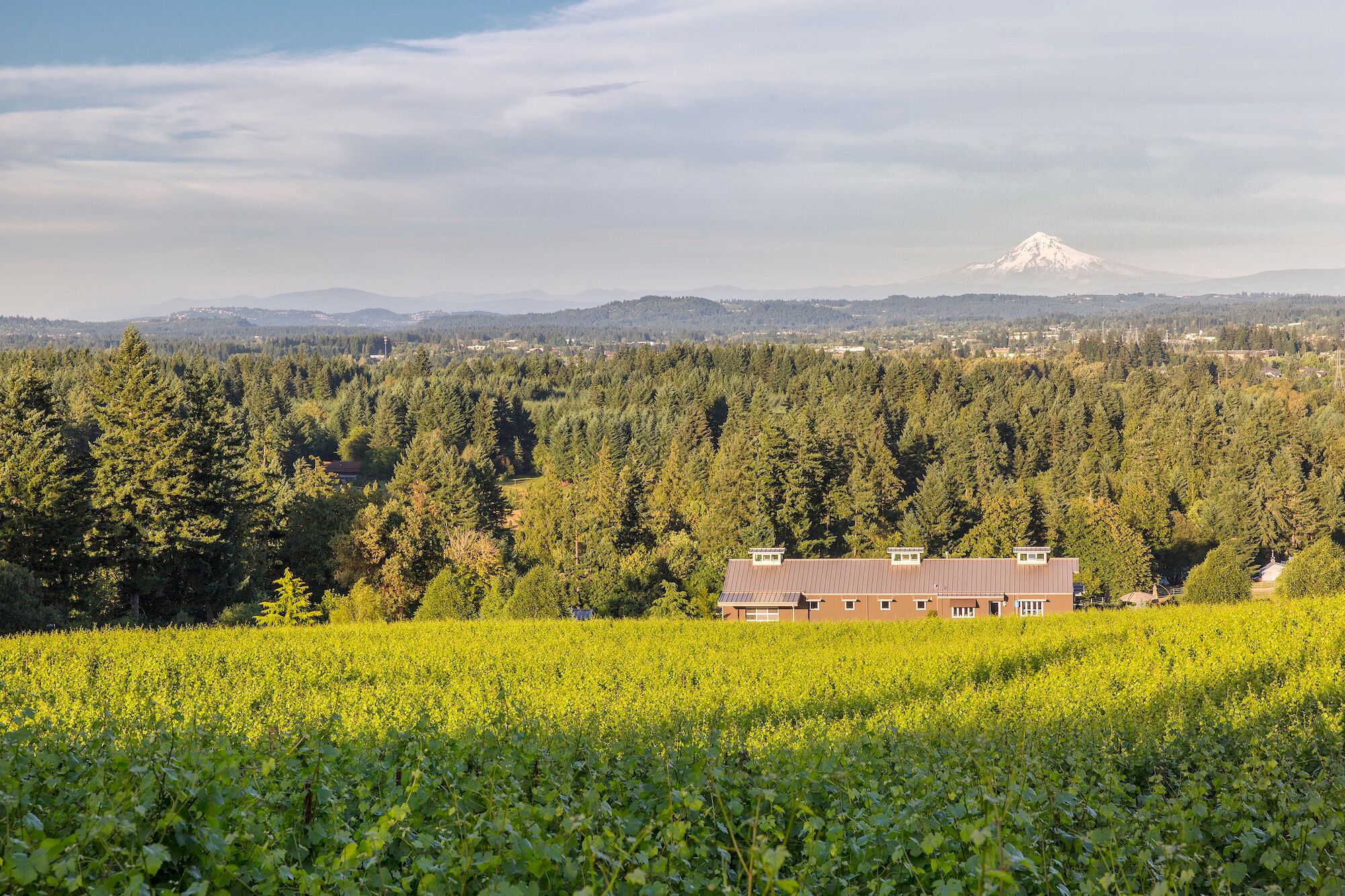 Hawks View Winery
20210 SW Conzelmann Rd, Sherwood, OR 97140
Directions & Hours
Website
Located three miles west of downtown Sherwood, Hawks View Winery makes wines of extraordinary character and quality from their vineyard in the Chehalem Mountains AVA. The winery was founded in 2007 and features an elegant tasting room, beautiful grounds and breathtaking views of Mt. Hood. Wine tasters can enjoy a flight of wines in the tasting room or opt to enjoy wine by the glass and bottle as well as charcuterie boards. The winery is open daily and keeps the doors open late (until 7PM!), so this is a great stop for wine tasters who got a later start tasting.
Wines Produced: Rosé, Pinot Gris, White Pinot Noir, Pinot Noir,
Beautiful vineyard just outside of Portland! Outstanding wines with a special flair for good Pinots! You even get magical views of Mt Hood on clear days... Spectacular! -SC, Google Review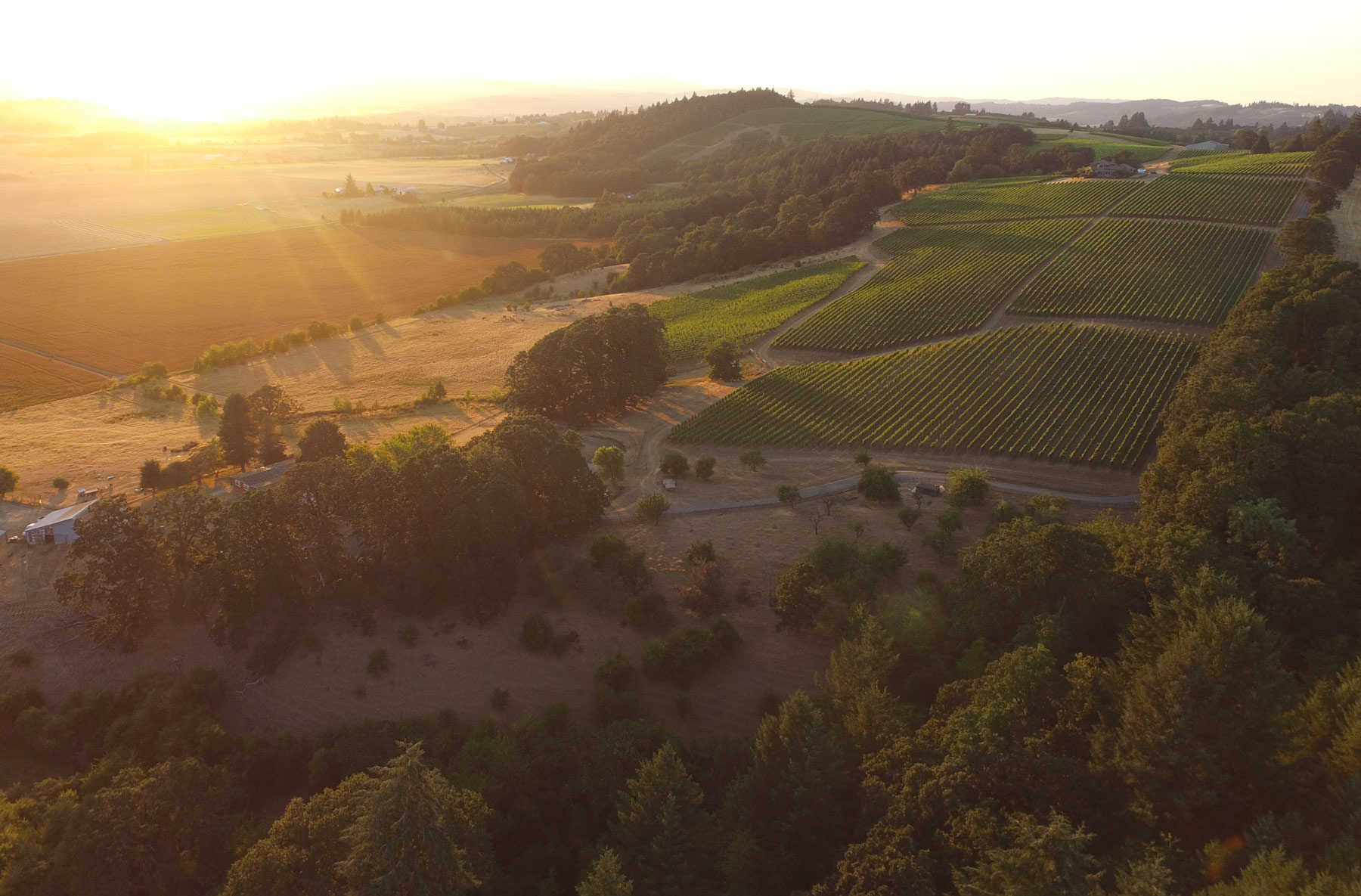 Join the WineryHunt Oregon Club
Members enjoy waived tastings and discounts at Featured Wineries throughout the year
View Club Details