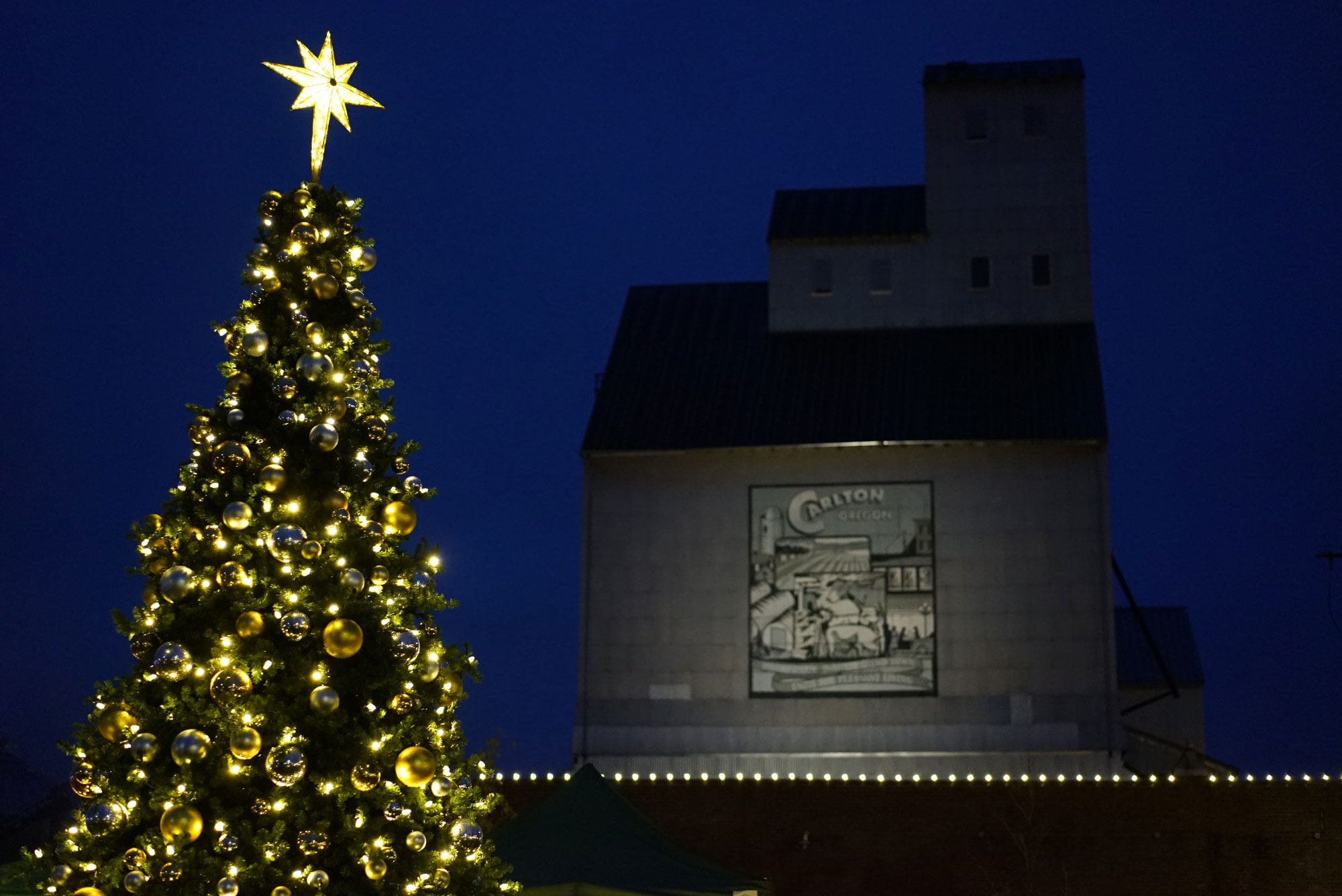 A Wine Tasting Itinerary in Carlton, Oregon
NOTe
This article is for trip planning purposes. Only the wineries that are listed as 2021 Club Featured Winery are offering WineryHunt Membership Benefits this year.
With dozens of wineries within walking distance, Carlton is a dream town for wine lovers.
Located an hour southwest of Portland and ten minutes north of McMinnville, Carlton boasts over twenty tasting rooms, all within walking distance... the highest number of tasting rooms per capita in the entire Untied States! Ken Wright planted roots in Carlton in the 1980s, and over time Carlton has become an epicenter in Oregon's wine industry. In addition to the wineries, there are a great boutiques, bakeries and restaurants to make visiting enjoyable for everyone.
There is no major hotel in Carlton but plenty of vacation rentals and AirBNBs, so we recommend staying in town for a night or two, walking to the tasting rooms and not worrying about the drive home! For this itinerary, we've selected four of the best tasting rooms for you to visit while in Carlton. Every December the town is completely decked out with Christmas decorations, making it the perfect wine country getaway for the holiday!
One hour from Portland
Carlton is one hour southwest of Portland. Access it via 99W and Hwy 240 at Newberg, or via Hwy 26 to Forest Grove and south on Hwy 47.
Get Directions
20+ Wineries
Carlton has the most tasting rooms per capita in the United States! We've picked four of the best for you to visit.
2021 WineryHunt Club Featured Winery
WineryHunt club members enjoy waived tastings and 10% discounts at the Carlton Winemakers Studio in 2021.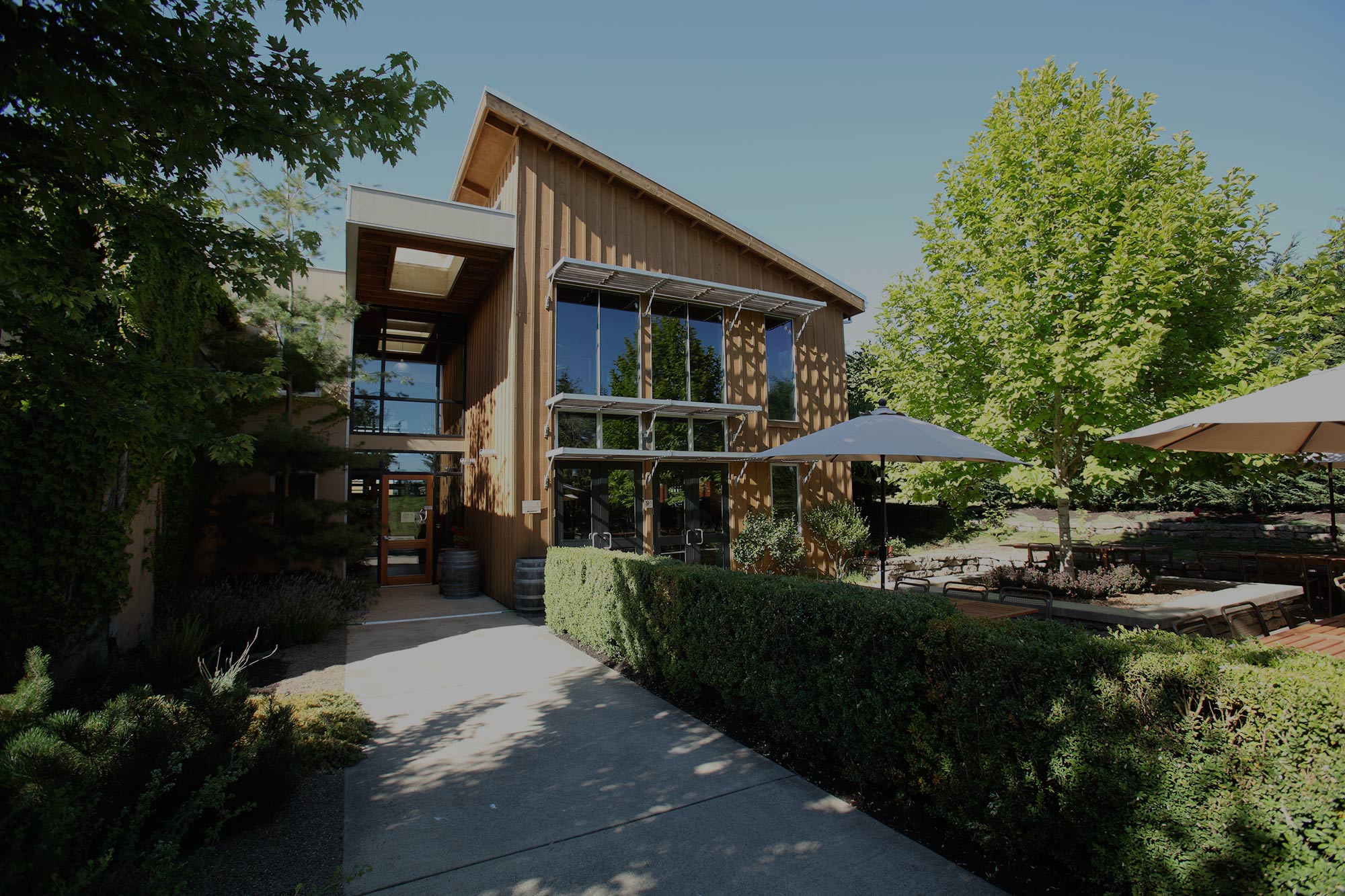 2021 CLUB FEATURED WINERY
The Carlton Winemakers Studio
801 N Scott St, Carlton, OR 97111 Directions & Hours Website
The Carlton Winemakers Studio is a unique cooperative winery in which 15 different vintners share one space to craft premium Oregon wines. Founded in 2002, the Winemakers Studio is located on the north edge of Carlton and provides the ideal incubator for smaller wineries looking to start or grow their wine brand. Some of Oregon's biggest names got their start here, including Soter and Penner-Ash. Well-loved brands and up-and-comers call the studio home today, including Andrew Rich Wines, Lavinea, Hamacher Wines, Ratio, Lazy River and WildAire.
The modern tasting room features a revolving selection of wines made at the studio. The winery has received impressive accolades over the years, with features in Food & Wine, Wine Spectator, The Oregonian and more. This is a must-visit during your time in Carlton!
Wines Produced: A full range of Oregon wines from 15 different producers. The tasting flight features an ever-changing selection.
"I love this place. The staff is welcoming, knowledgeable and friendly. Great variety of wine and labels. So happy to be a member. ...This is the only place I've enjoyed every bottle they crack open from reds to white. Great ambiance and easy parking." -ML, Yelp Review
Featured in Previous Years
While these wineries aren't offering benefits to WineryHunt Club Members in 2021, they are well worth visiting when you are in the Carlton for Christmas.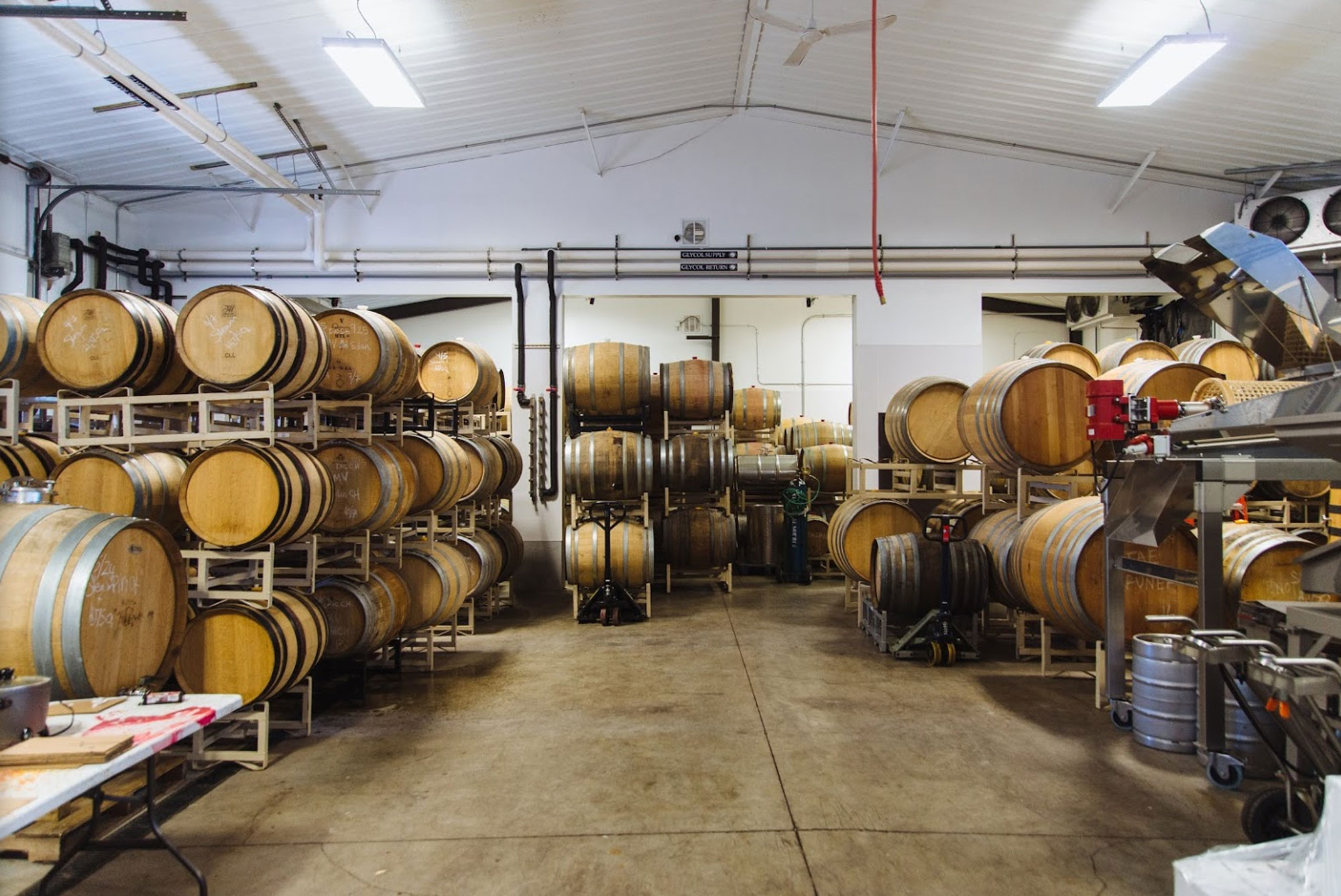 Craft Wine Co
213 N Yamhill St, Carlton, OR 97111
Directions & Hours
Website
Craft Wine Co. brings three brands under one roof: Omero, Minimus, and Origin. Omero was started in 2008 and pays homage to the rich history of the Willamette Valley representing simple, fresh, approachable wines using traditional methods. Minimus kicked off in 2011 as a series of one-off experiments and continues to be a space for innovative winemaking. Origin launched in 2014 to highlight special wines that stand out from the rest, which means the Origin wine line-up changes each vintage.
The Craft team pride themselves in making authentic wines, from one-off experiments and special occasion wines, to everyday wines for the dinner table. Their winemaking across all three brands is intentional, minimalist, and focused on small lots with little intervention. Craft Wine Co. hosts tastings right in the winery where you can see their process in action. You never know what experiment or one-off wine you might get to taste.
Wines Offered: Pinot Noir, Pinot Gris, Pinot Blanc, Syrah, Rosé, Viognier, Sparkling Wines, White Blends, Red Blends, Müller-Thurgau, Gamay Noir, Chardonnay, Grenache, Cabernet Franc, Kerner, Grüner Veltliner, Mondeuse, St. Laurent, Zweigelt, Sauvignon Blanc, Vermentino, Blaufrankisch, Trousseau, Melon de Bourgogne
"Great experience, great wine, would recommend to any wine drinker." -CF, Google Review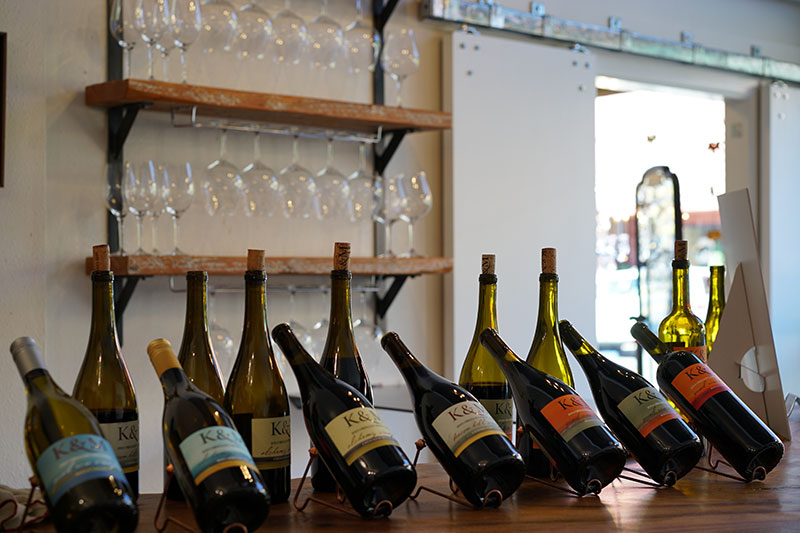 K & M Wines
128 W Main St, Carlton, OR 97111
Directions & Hours
Website
Named after proprietors Ken & Mauro, K&M Wines offers a full range of Oregon wines from their charming downtown Carlton tasting room. Ken & Mauro bought their estate Alchemy Vineyard on Parrett Mountain in 2006. Their 3-acre vineyard growsPommard and Wädenswil clones of Pinot noir and a Dijon clone of Chardonnay. In addition to their estate fruit, the duo source grapes from southern Oregon to craft Grenache and Cabernet Franc. Assisting in the vineyard management are their seven miniature sheep, keeping the grass mowed and assisting with grape sucker removal.
You'll often find Ken pouring the current flight of wines at their charming downtown Carlton tasting room. Visitors rave about the friendly staff, the delicious wines, and the relaxing atmosphere of the tasting room. Make a trip to Carlton and you'll find K&M right in the center of downtown!
Wines Offered: Viognier, Chardonnay, Rosé, Pinot Noir, Grenache, Cabernet Franc
"The most amazing wines and the owners are truly kind and generous good people. I'd give more stars if I could!" -JM, Google Review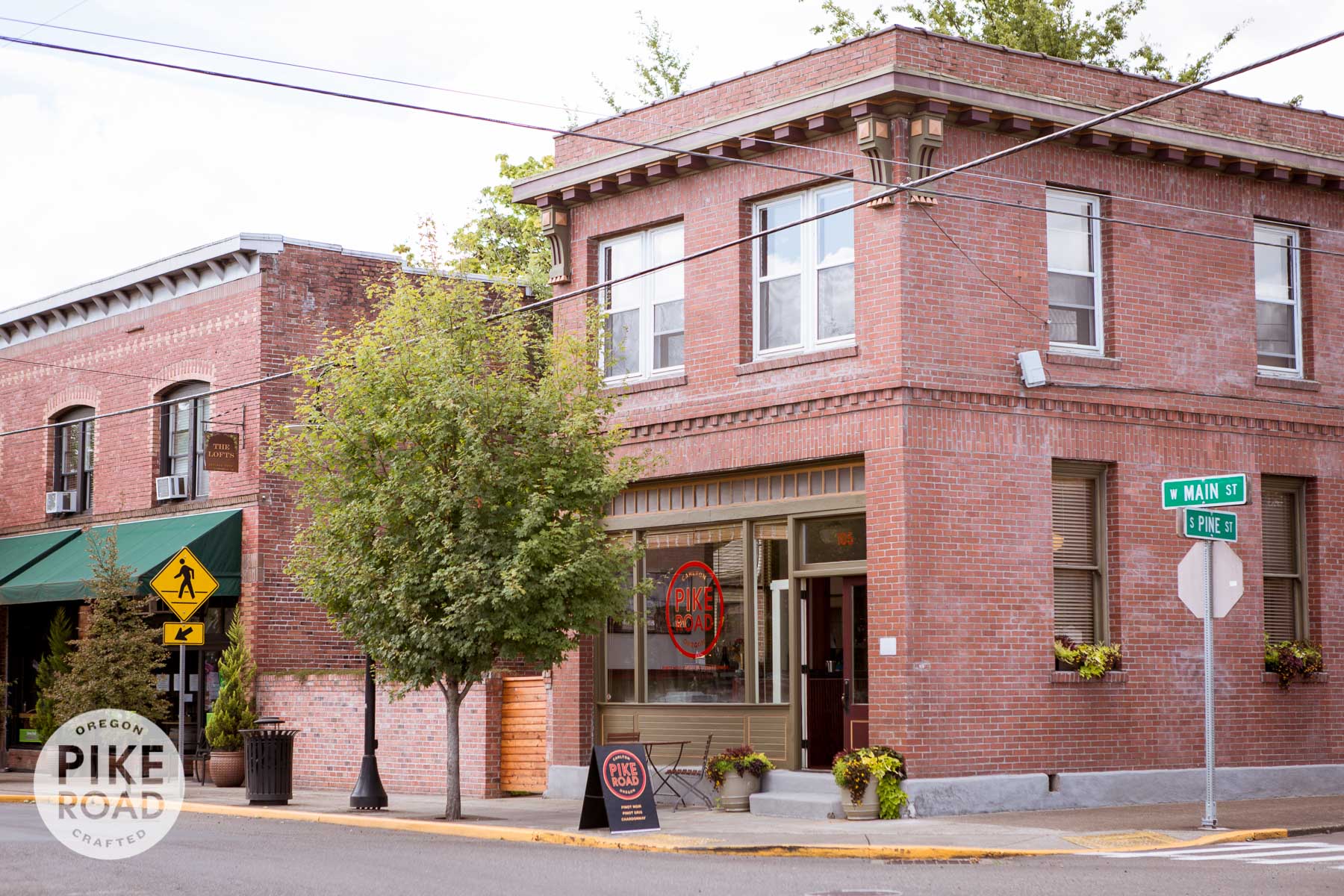 Pike Road Wines
105 W Main St, Carlton, OR 97111
Directions & Hours
Website
Pike Road Wines offers high-quality, cost-effective wines from their downtown Carlton tasting room. The sister-winery of acclaimed Oregon winery Elk Cove Vineyards, Pike Road focuses on crafting high-quality Oregon wines at affordable prices. Still created by the same winemaking team as Elk Cove, these wines are in a slightly different style that makes them ready to drink now rather than requiring a few years of cellaring. Focusing on keeping prices down doesn't mean this is bulk wine... Pike Road works with small production, exclusive single vineyards like Shea Vineyard.
The tasting room is set in the vintage brick building on the main corner in Carlton. It's a great environment to taste through the current releases, and on nicer days you can enjoy the back courtyard patio.
Wines Offered: Pinot Gris, Chardonnay, Rosé, Pinot Noir, Dessert Wine
"Fantastic wines, great atmosphere, excellent staff. I highly recommend this tasting room." -MS, Google Review
Resources for your Tasting Adventure to Carlton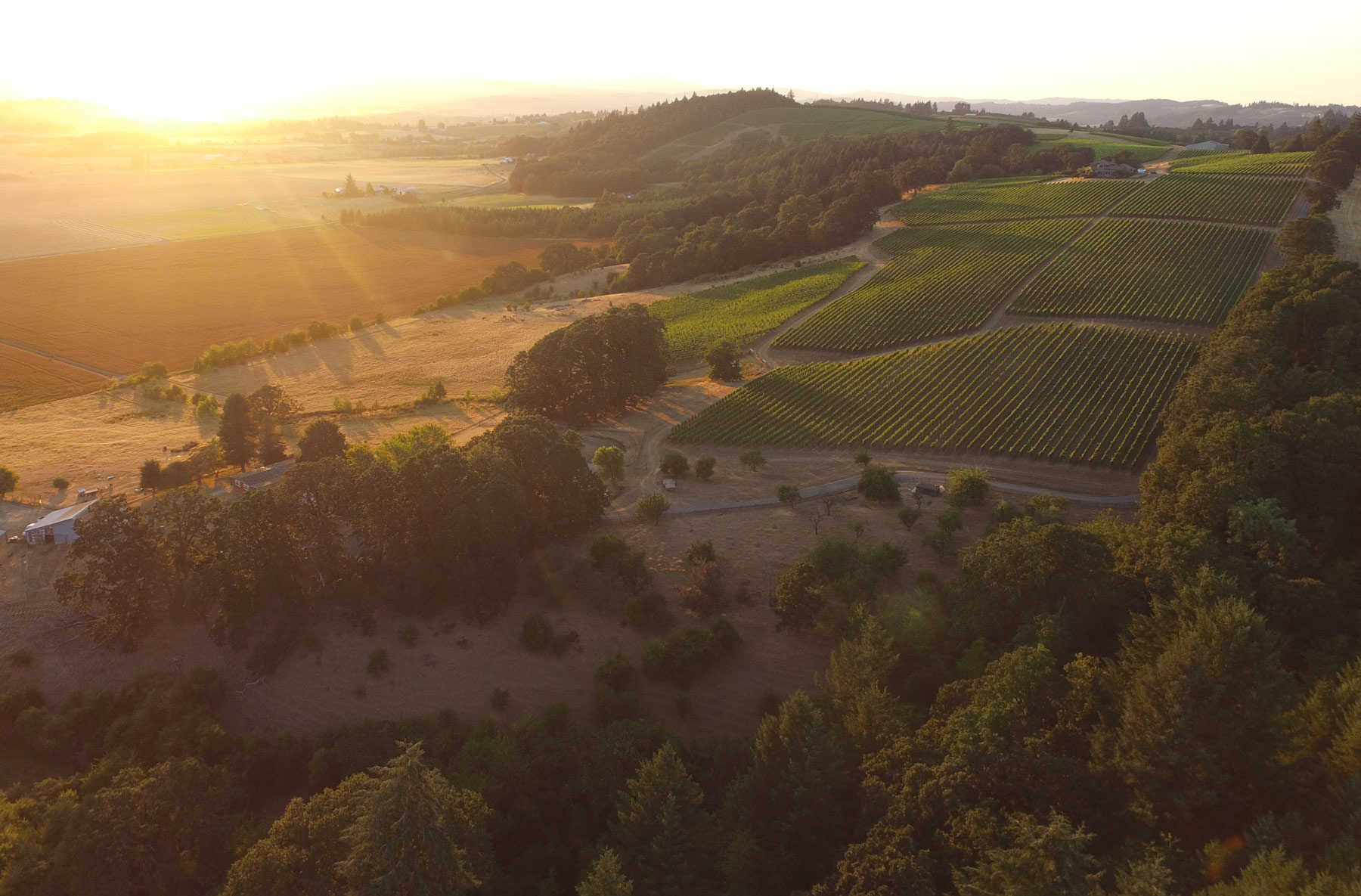 Join the WineryHunt Oregon Club
Members enjoy waived tastings and discounts at Featured Wineries throughout the year
View Club Details