Note
This page is for 2018 WineryHunt Oregon Club Members. We are actively adding additional year-long deals on this page.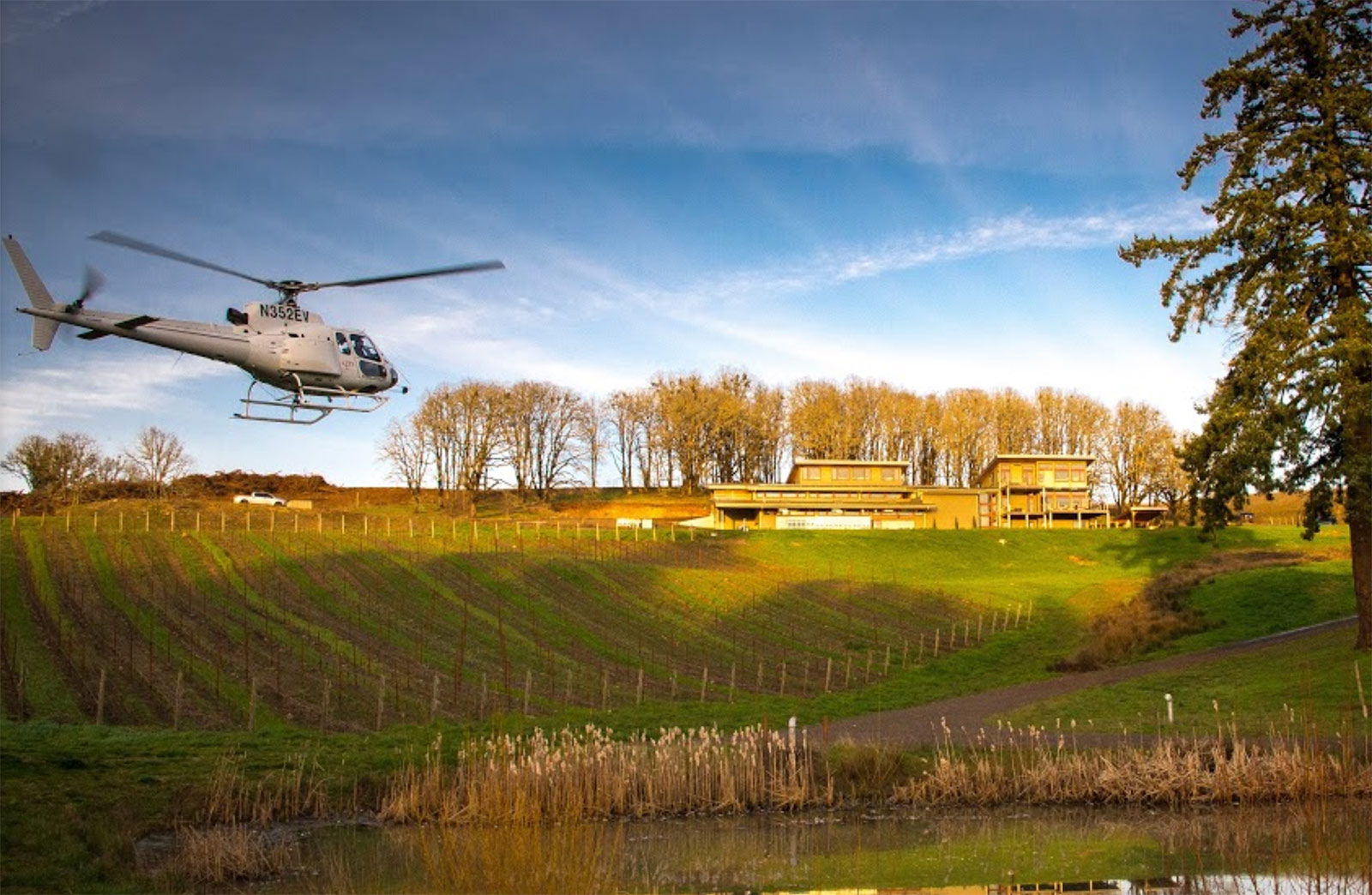 15% Off Helicopter Tours of Willamette Valley Wineries
Tour DeVine by Heli offers helicopter wine tours in Oregon's northern Willamette Valley. Bring your friends and jump aboard a helicopter for five hours flying to three different Oregon wineries for an unforgettable day of wine tasting.
Learn More About This Experience »
Book Here » | Use Promo Code on your member card
Average savings of $60/member. Does not apply to add-ons.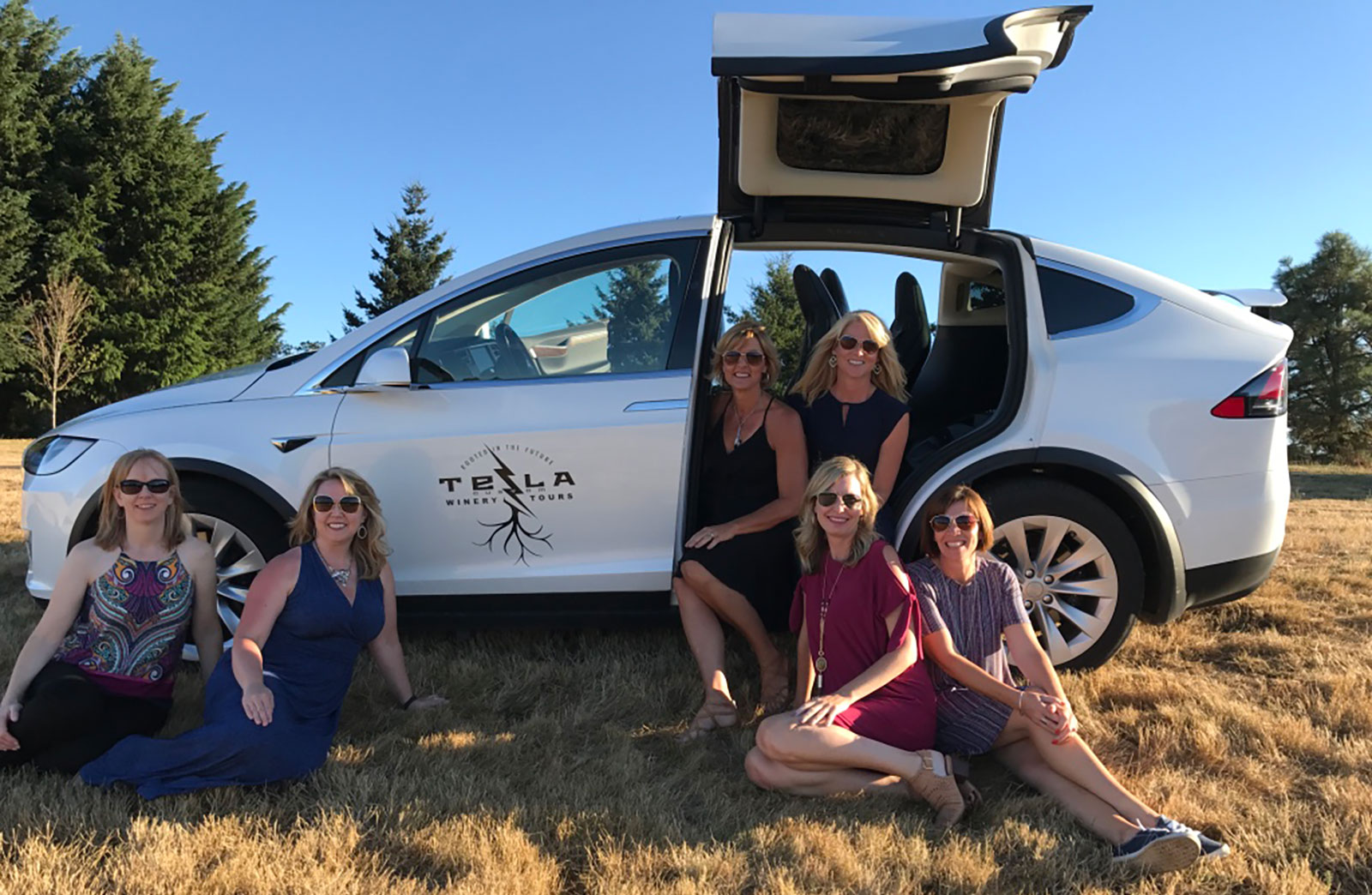 10% Off from Tesla Custom Winery Tours
Tour wineries in the northern Willamette Valley in style as you and your friends go wine tasting in a 2017 Tesla Model X 90D. Your tour driver will help you plan your dream winery tour and provide a personal, private day of wine tasting in luxury.See what others say about their tour experience, go to company website and click on "Our Fans"
View Company Website »
Book Here » | Use Promo Code on your member card
Mercedes Sprinter and 300C Sedan also available
Buy One Meal, Get One Meal Free at Social Goods (Newberg)
Social Goods is a specialty market in the heart of Newberg offering local and specialty goods including sandwiches, meats, cheeses, beer, wine, coffee, toys and crafts. WineryHunt Oregon Club Members enjoy a second meal of equal or lesser value free anytime they visit in 2018!
View Social Goods Website »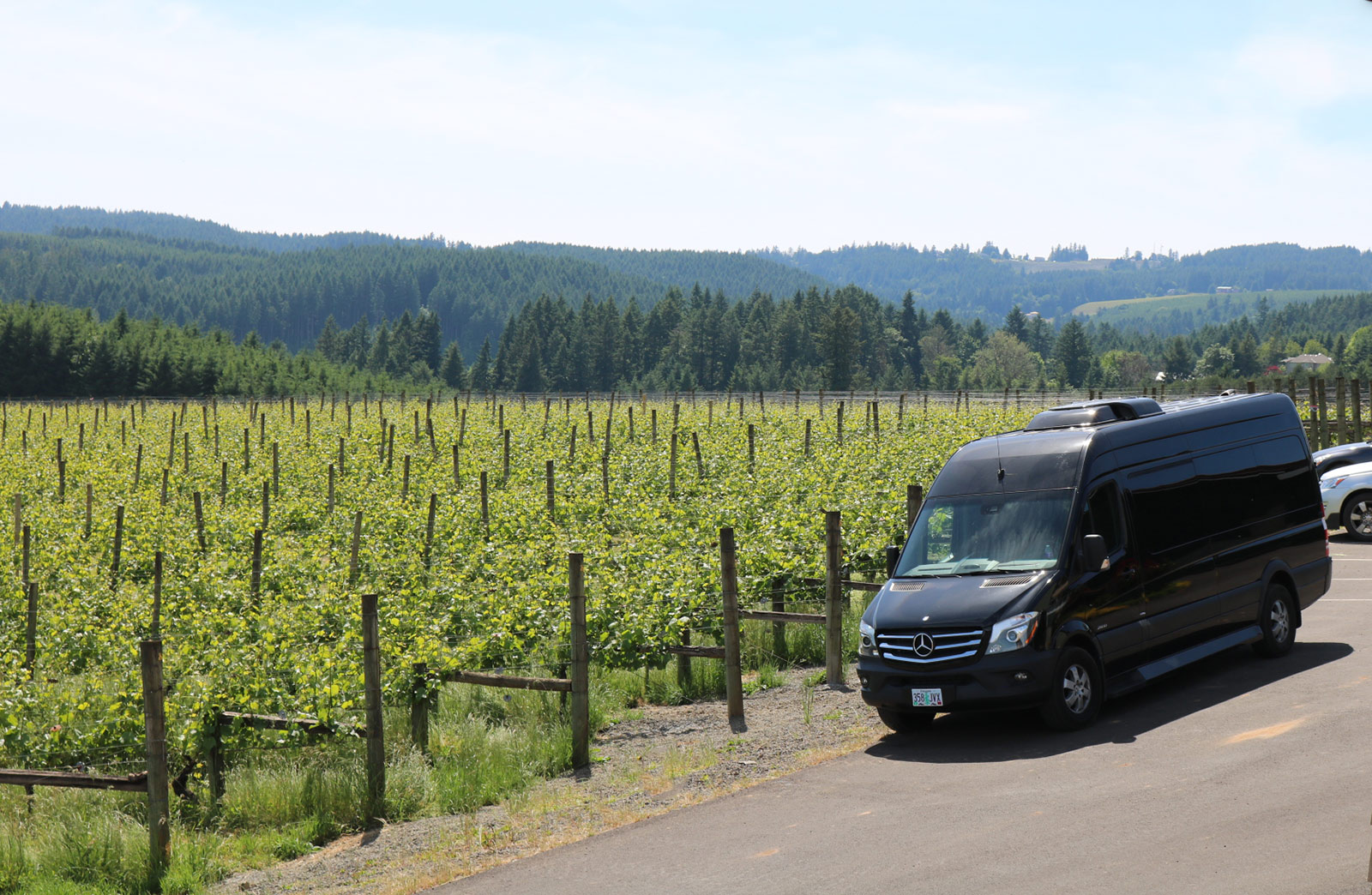 20% Off Salem-Area Winery Tours
Prestige Wine Tours offers custom wine tastings tours in the Salem area. Take a tour of wineries in the acclaimed Eola-Amity hills, or start your day sightseeing waterfalls at Silver Falls State Park.
View Company Website »
Book Here »| Indicate your membership during checkout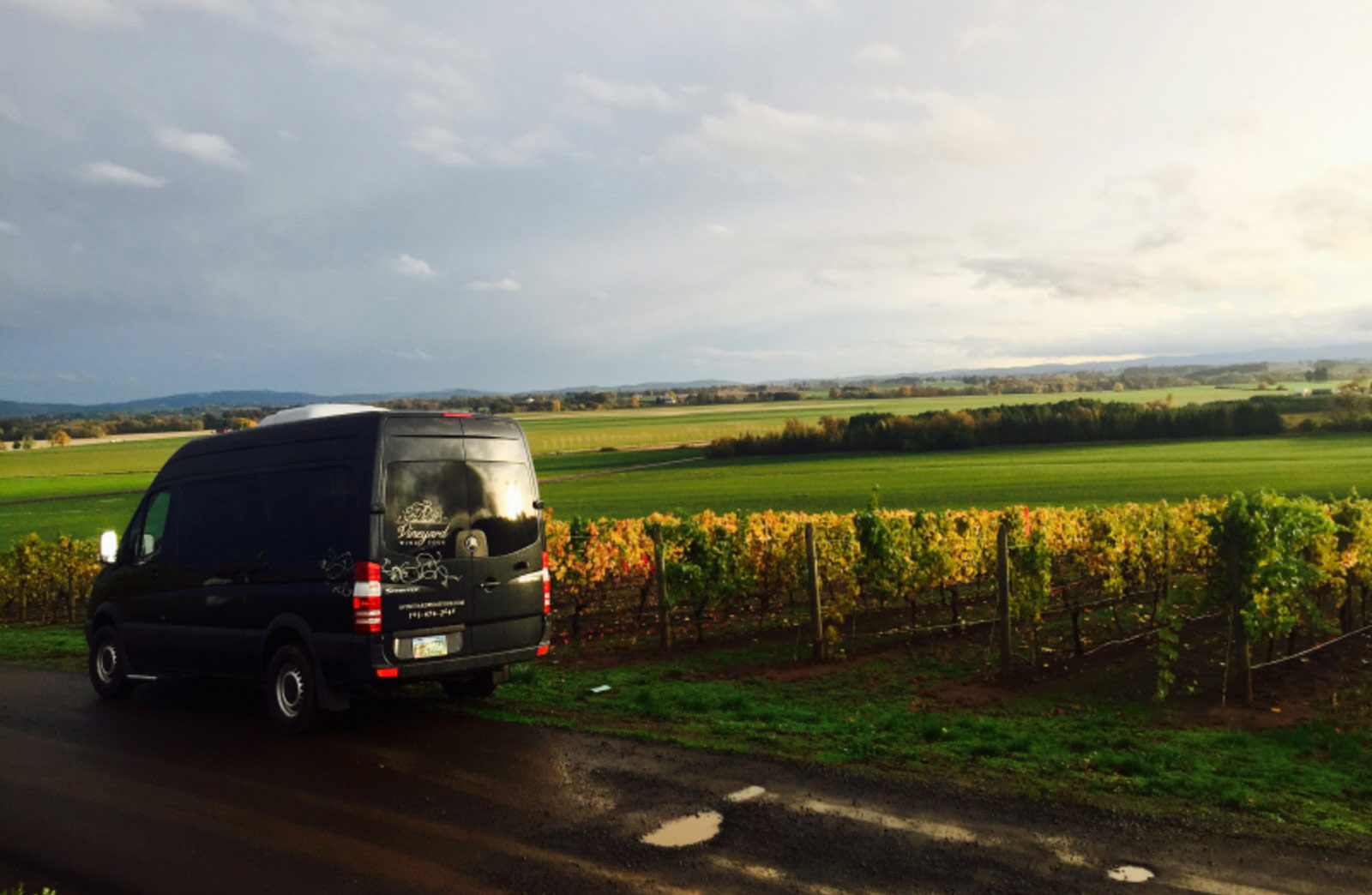 5% Off Tours of the McMinnville Foothills
'A Vineyard Wine Tour' provides door-to-door service within the Northern Willamette Valley. You'll be picked up and dropped off in a luxury Mercedes-Benz Sprinter van from your Inn or residence.
View Company Website » | View McMinnville Foothills Route »
Book Here » | Use Promo Code on your member card
10% Off at Republic of Jam (Carlton)
Eight of the 2018 Featured Wineries are in the charming wine town of Carlton. While visiting, stop by Republic of Jam to stock up on rave-worthy jams, mustards, cocktail syrups and more. Club Members enjoy 10% off all purchases in 2018!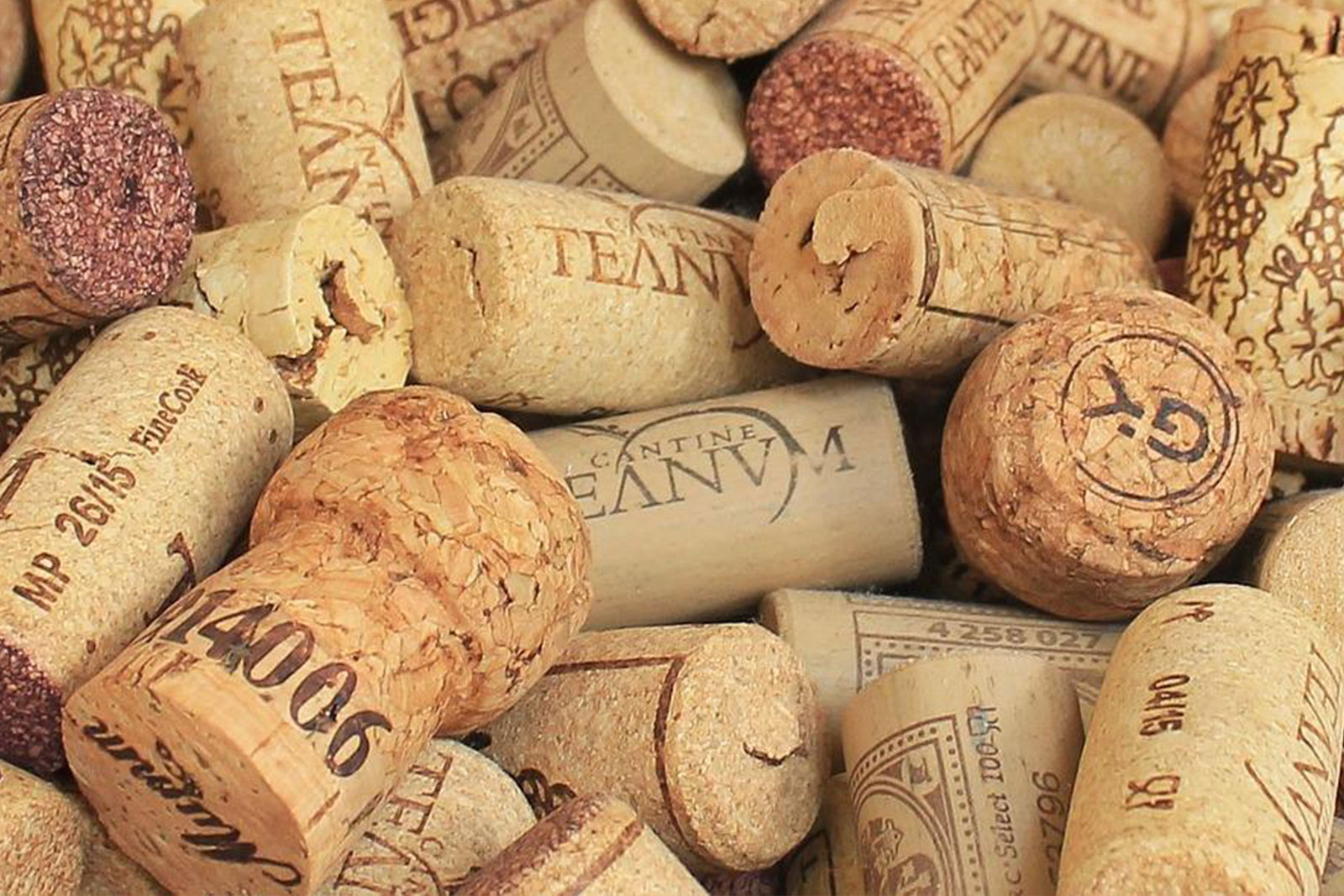 Free Delivery on First Month of Weekday Wine Club
This club delivers you an ongoing supply of international wines that won't make you guilty when you open them on a Tuesday! For $80/allocation, enjoy 6 special bottles that you won't find anywhere else in Oregon...usually all imported gems from Europe and beyond!
Learn More & Join »| Indicate WineryHunt Membership during signup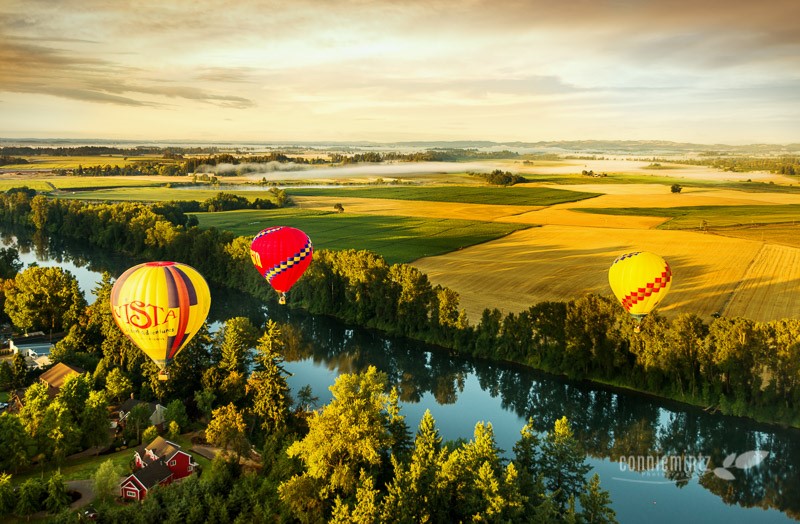 $20 off Hot Air Balloon & Wine Tasting Tour
This one-of-a-kind experience begins early in the morning with a hot air balloon flight and champagne brunch over Newberg. Next, a Personal Sommelier will whisk you away to visit three to four wineries in the Willamette Valley, including the featured winery of the week from Winery Hunt!
Learn More »
Year-Long Deals From Our 2018 Featured Wineries
Club Members enjoy free wine tastings at Featured Wineries during the week they are featured. However, the following deals from our winery partners are available anytime in 2018!
Your Access Pass To Oregon Wine Country
WineryHunt Club Members enjoy all of the above discounts as well as waived wine tastings at a different Oregon winery every week
Join the 2019 Wait List
$75
The 2018 club is full. The cost to be a member in 2019 is $75. You are not charged anything in addition to the initial 2019 membership fee. Join the wait list for the best chance at being a 2019 member!