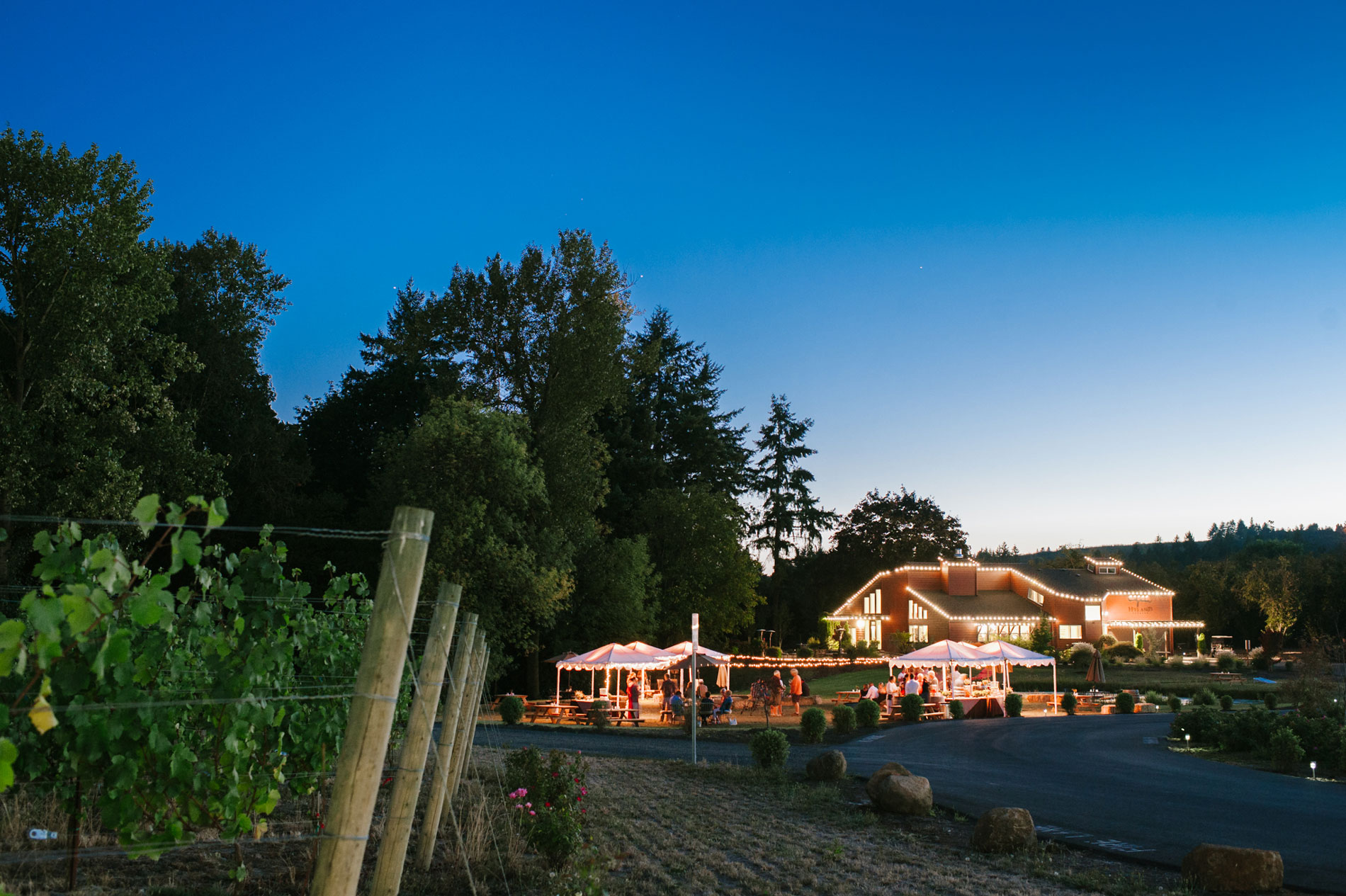 A Wine Tasting Itinerary in Downtown Dundee, Oregon
Thanks to its convenient location on Highway 99W, Dundee is one of Oregon's most recognizable and popular wine tasting regions
Downtown Dundee is becoming an increasingly enjoyable place to spend time. The new bypass helped cut down on traffic through town, allowing for the ability to cross between the tasting rooms that line both sides of the highway. New tasting rooms and restaurants pop up in Dundee regularly, and some of Oregon's most acclaimed wineries are located both downtown and in the nearby Dundee Hills.
40 minutes from Portland
Dundee is an easy drive down 99W from Portland
Get Directions
Dozens of Wineries
There are nearly twenty tasting rooms in downtown Dundee, with many more in the hills just above town
Featured in Previous Years
While these wineries aren't offering benefits to WineryHunt Club Members in 2021, they are well worth visiting when you are in the downtown Dundee.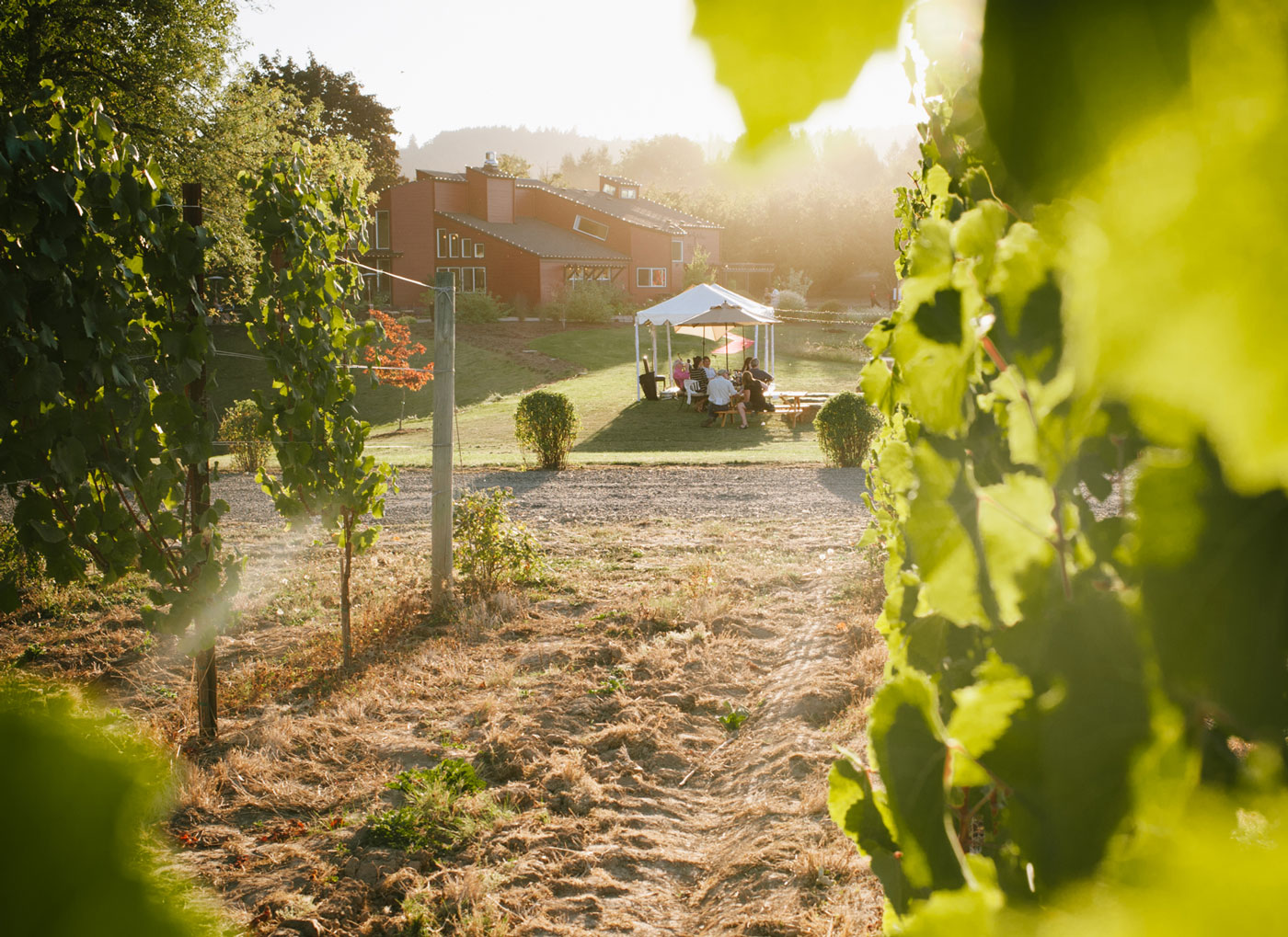 Hyland Estates
20980 NE Niederberger Rd, Dundee, OR 97115
Directions & Hours
Website
First planted in 1971, Hyland Vineyard is one of Oregon's oldest and largest vineyards, spanning over 200 acres in the McMinnville AVA. The historic Hyland Vineyard lies nestled in the foothills of the Oregon Coast Range near McMinnville, Oregon. The Hyland Estates tasting room is located at the western edge of Dundee. Hyland Estates showcases wines crafted exclusively from Hyland Vineyard grapes, including Pinot Noir, Riesling, Chardonnay, and Gewürztraminer. Thanks to the age of the vineyard, the wines are from old, established vines, resulting in memorable, complex Pinot noir.Wine tasters often rave about the atmosphere in and around the Hyland tasting room, including the fireplace, private tasting spaces, patio and landscaping.
Wines Offered: Riesling, Chardonnay, Gewurztraminer, Rosé, Pinot Noir
"The tasting room is warm and inviting, and the staff was was super friendly. The pinots were among the best I had in the area. They are doing some single clone bottles which is fairly unique... It definitely took my understanding of pinot blending to the next level." RE, Yelp Review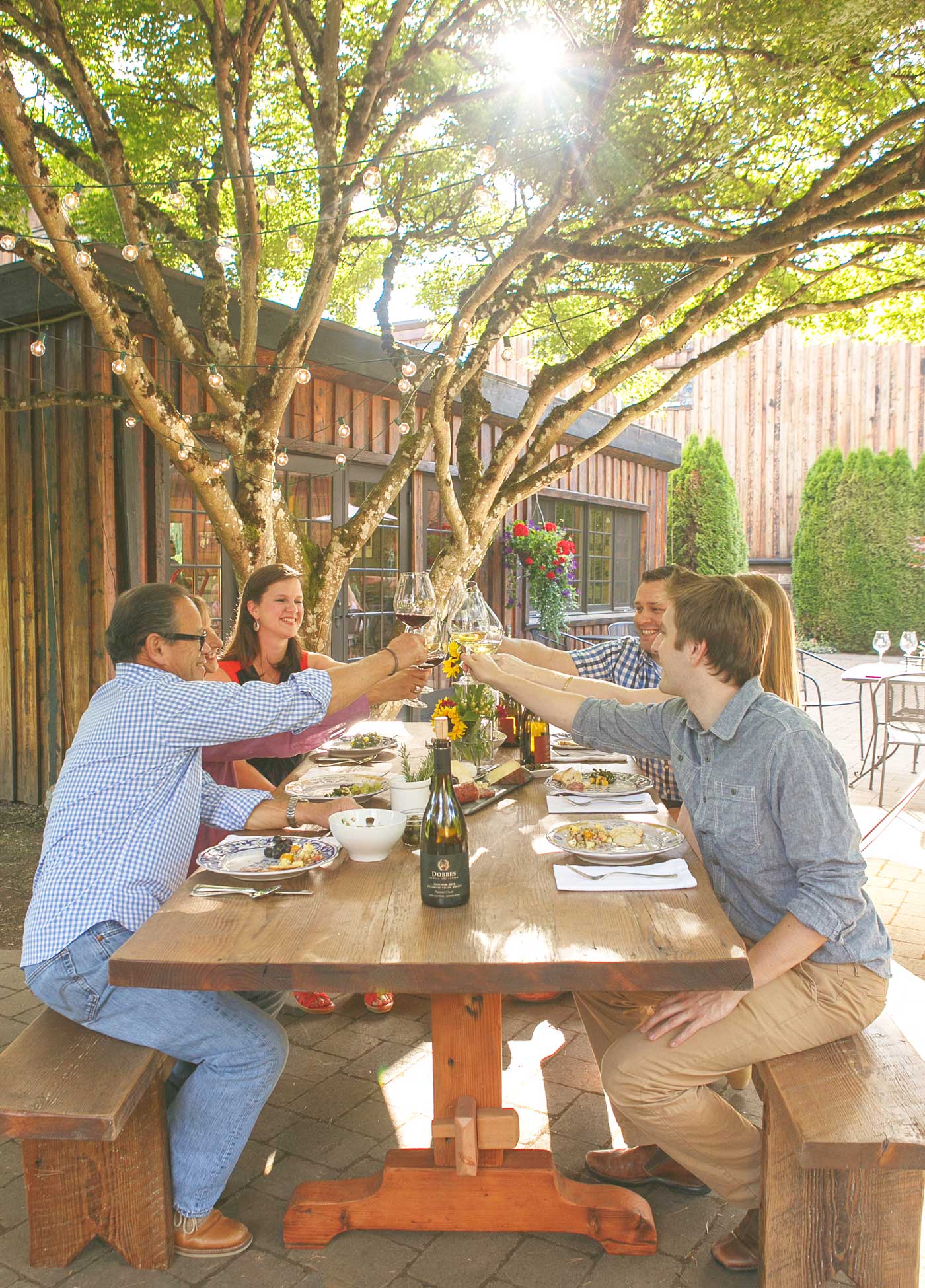 Dobbes Family Estate
240 SE 5th St, Dundee, OR 97115
Directions & Hours
Website
Dobbes Family Estate is an urban winery making award-winning wines of distinction in downtown Dundee. Unlike the other wineries on this itinerary, the wines themselves are made on the same downtown Dundee property as the tasting room. Visitors will be greeted by the friendly and knowledgable staff and led through a full portfolio of Oregon wines sourced from eight vineyards in the Willamette Valley and Rogue Valley. Dobbes is open until 6pm daily.
Wines Offered: Sparkling Wine, Grenache Blanc, Viognier, Chardonnay, Rosé, Pinot Noir, Syrah
"One of the best wine tasting experiences we have had. The server was very knowledgeable and extremely friendly. My family had an amazing time and we will definitely be back!" AD, Google Review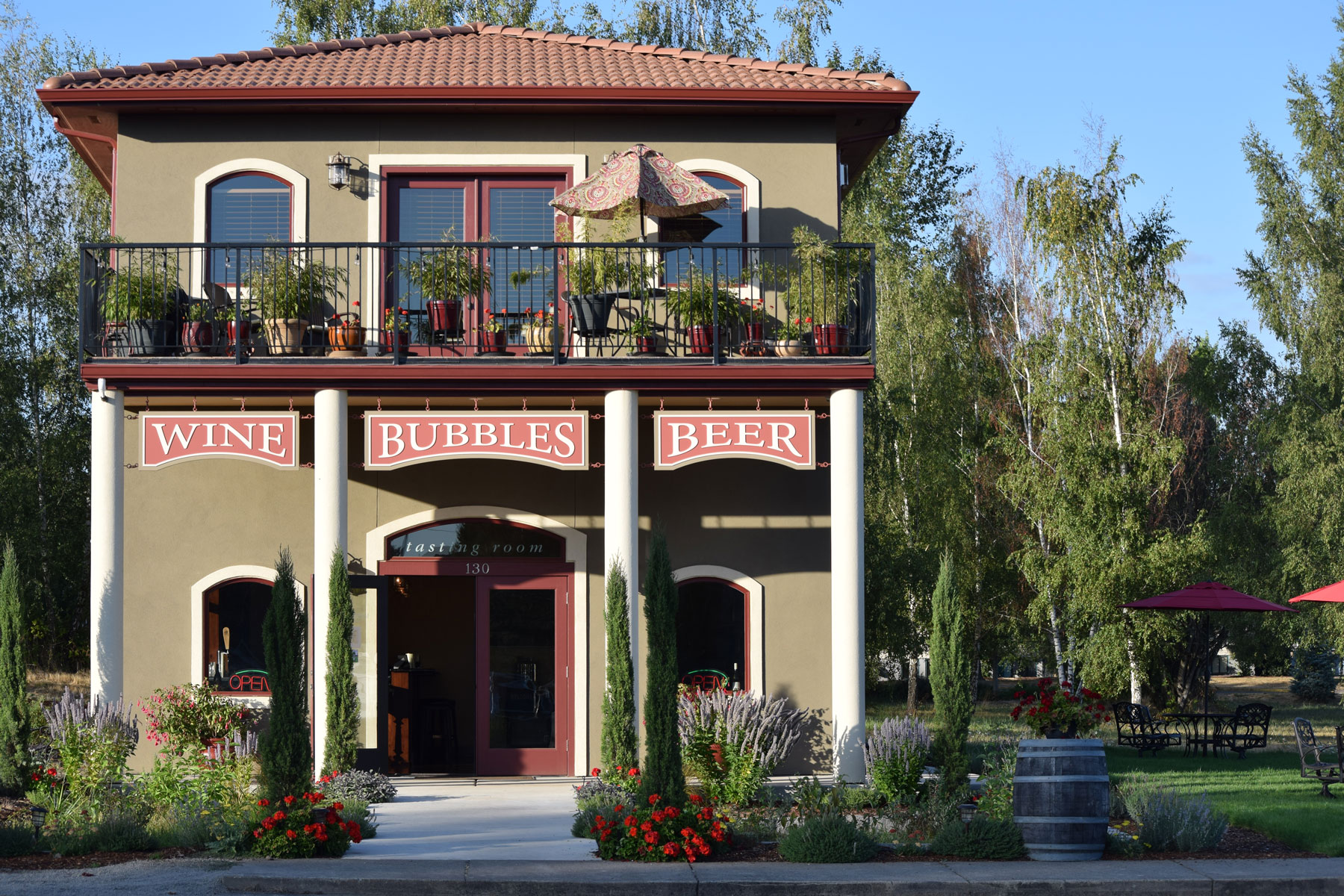 Methven Family Vineyards Dundee
130 SW 7th St, Dundee, OR 97115
Directions & Hours
Website
Owners Allen and Jill Methven share a passion for Oregon Pinot Noir. That's why they decided to purchase 100 acres in the Eola Hills in 2001 and planted 32 acres of Pinot Noir, Pinot Gris, Riesling, Gamay and Chardonnay. The Winery and tasting room was built in the summer of 2007 and finished just in time for harvest. In 2016 the Methven family built a gathering place and tasting room in downtown Dundee. Located near the Dundee Bistro and Red Hills market this space features flights, glass pours, bubbles, and beer. Methven Family Dundee tasting room is open 12-8pm daily and welcomes guest to bring a picnic or just come relax.
Wines Offered:Gamay Noir, Pinot Noir, Riesling, Pinot Gris, Chardonnay
"Very knowledgeable staff. Friendly. I was so happy with my visit I became a Club Member. Their tasting room in Dundee is beautiful including the grounds." -DM, Google Review
Resources for your Tasting Adventure to Dundee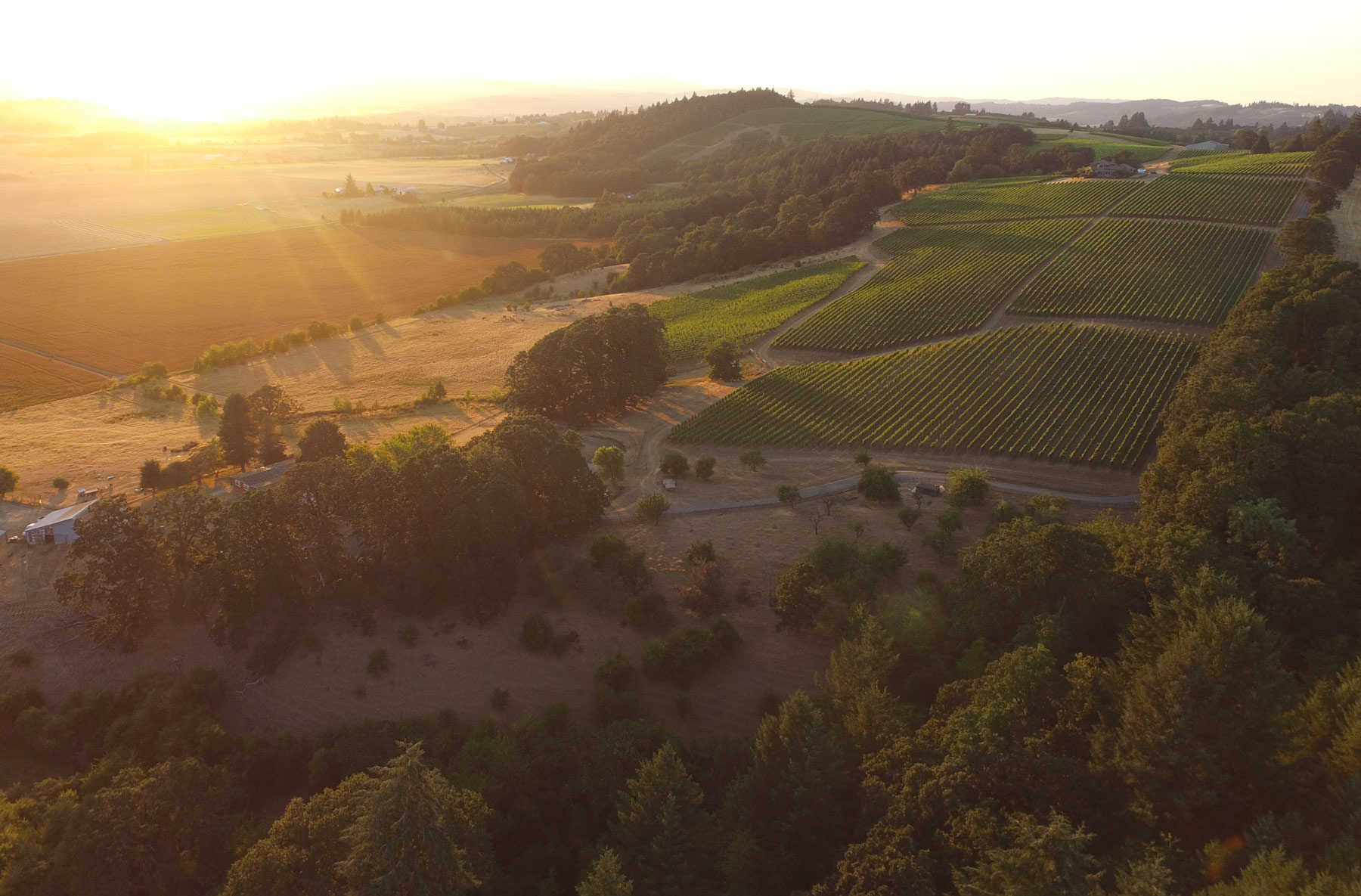 Join the WineryHunt Oregon Club
Club members enjoy waived wine tastings and discounts in 12 Oregon wine regions throughout the year
View Club Details