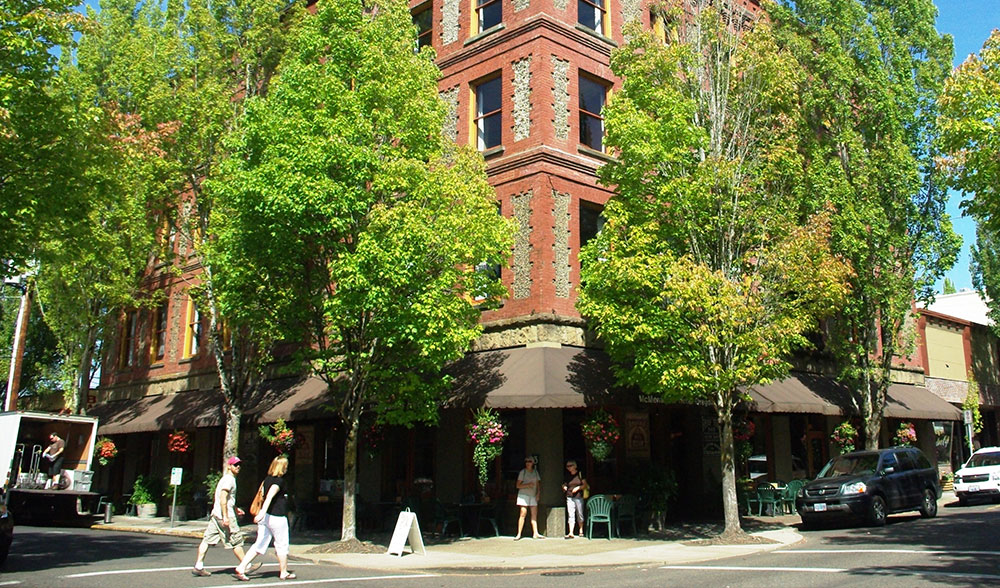 An Oregon Wine Tasting Itinerary
McMinnville bills themselves as "the land of plenty," and they aren't misleading...
the food, wine, and craft beer scene is flourishing here, and downtown Third Street is a joy to stroll and explore all the unique shops and craft beverages. This tasting itinerary features four of our favorite McMinnville wineries for members to visit. Brittan Vineyards and Elizabeth Chambers Cellars and Suzor Wines are located in downtown McMinnville.
Note: The wineries on this itinerary all have a McMinnville address but do not necessarily produce wine from McMinnville AVA grapes, which is located in the coast range foothills southwest of town.
50 minutes from Portland
McMinnville is about an hour drive southwest of Portland
Get Directions
11+ Wineries
There are more than 11 wineries with tasting rooms in McMinnville. We've picked four of the best for members to enjoy
2021 WineryHunt Club Featured Wineries
WineryHunt club members enjoy member benefits at Elizabeth Chambers Cellar in 2021.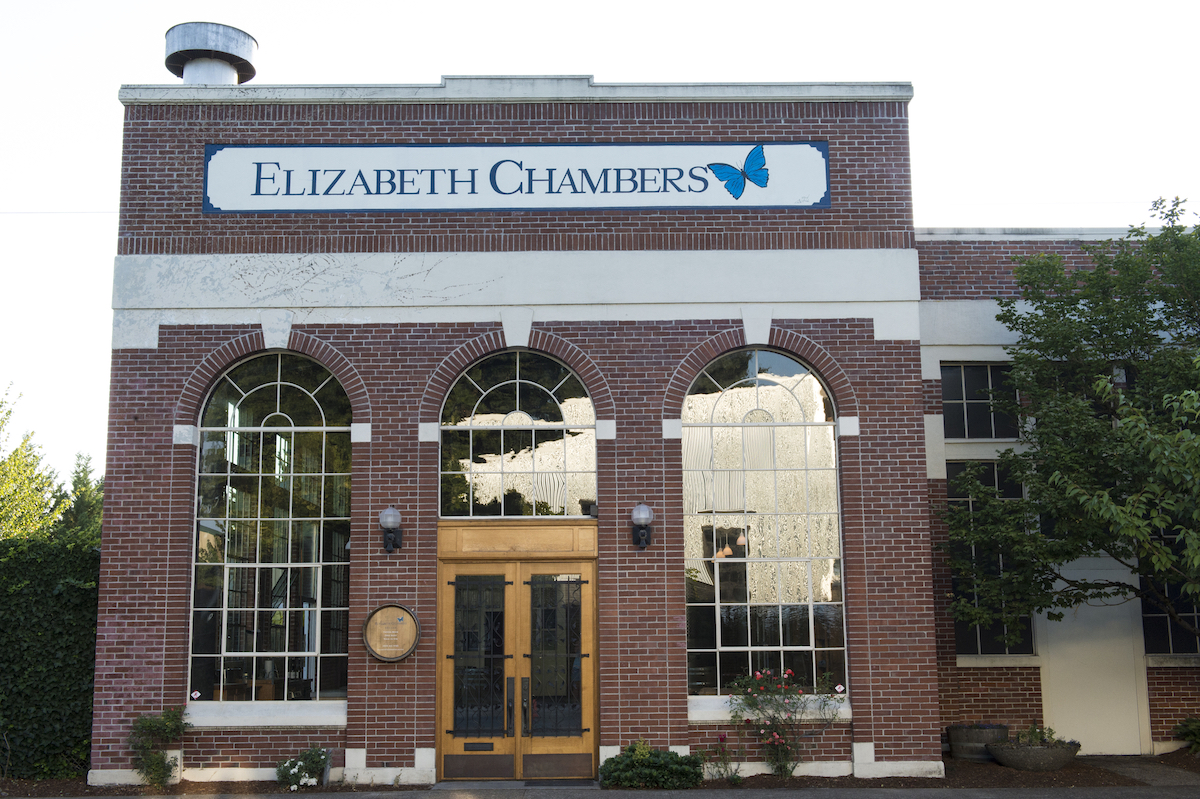 2021 CLUB FEATURED WINERY
Elizabeth Chambers Cellar
455 NE Irvine St, McMinnville, OR 97128
Directions & Hours
Website
Borne out of Elizabeth "Liz" Chambers' love affair with Pinot Noir, Elizabeth Chambers Cellar is a boutique winery specializing in handcrafted micro-regional Pinot Noir made in McMinnville, the heart of Oregon Wine Country. Elizabeth Chambers Cellar opened its doors in 2013 in what was once the McMinnville power plant, an historic brick building constructed in 1926.
Today, they are celebrating a new chapter for Elizabeth Chambers Cellar wines under the guidance of winemaker Drew Voit, and the leadership of Liz's two daughters and son-in-law. The butterfly on their label is their tribute to Liz and her magnificent ability to act as a catalyst for change; her determination to establish a boutique wine brand and her perseverance through challenges have inspired her family to complete the winery's metamorphosis into a luxury destination for Oregon Pinot Noir worthy of a collector's cellar.
Wines Offered: Pinot Noir, Chardonnay, Pinot Gris, Rosé
"We spent a wonderful afternoon tasting delicious wines and enjoying the very relaxed atmosphere of Elizabeth Chambers. Even though the weather was a bit drizzly, the very friendly staff made us feel welcome and warm." -MHK, Google Review
Featured in Previous Years
While these wineries aren't offering benefits to WineryHunt Club Members in 2021, they are well worth visiting when you are in Downtown McMinnville.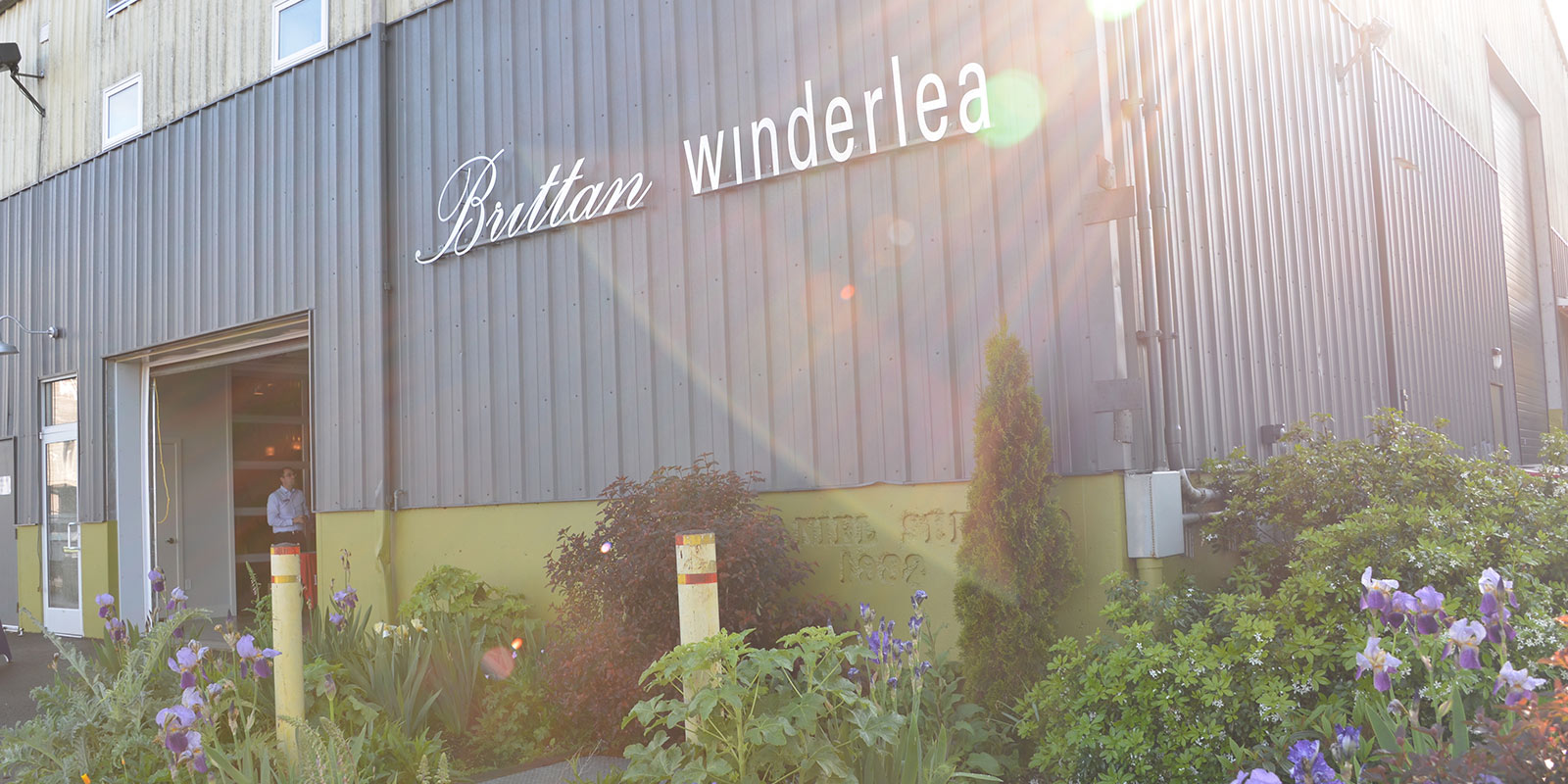 Brittan Vineyards
829 NE 5th St #700, McMinnville, OR 97128
Directions & Hours
Website
It took years to find the ideal site on which to grow Pinot Noir but after an exhaustive search, Brittan Vineyards began on an 128-acre hillside in Oregon in December 2004. The soils are a mixture of glacial deposits and volcanic material, with a predominant presence of broken basalt. "For years, I have dreamed of making Pinot Noir in Oregon... From this site I believe I can produce unique wines, wines that speak of this place," says Robert Brittan, Founder.
According to David Schildknecht of the Wine Advocate, "A personal encounter with these singular wines should be high on the to-do list of any wine lover— not just Pinotphile– who hasn't yet had the experience."
Wines Offered: Pinot Noir, Chardonnay, Syrah
"This was by far our favorite tasting room in the McMinnville area. Ben was a phenomenal host and made the entire experience so great. He let us taste a wide variety of wines while doing an excellent job answering all of our questions. Great wine with a very welcoming tasting room." -AJH, Google Review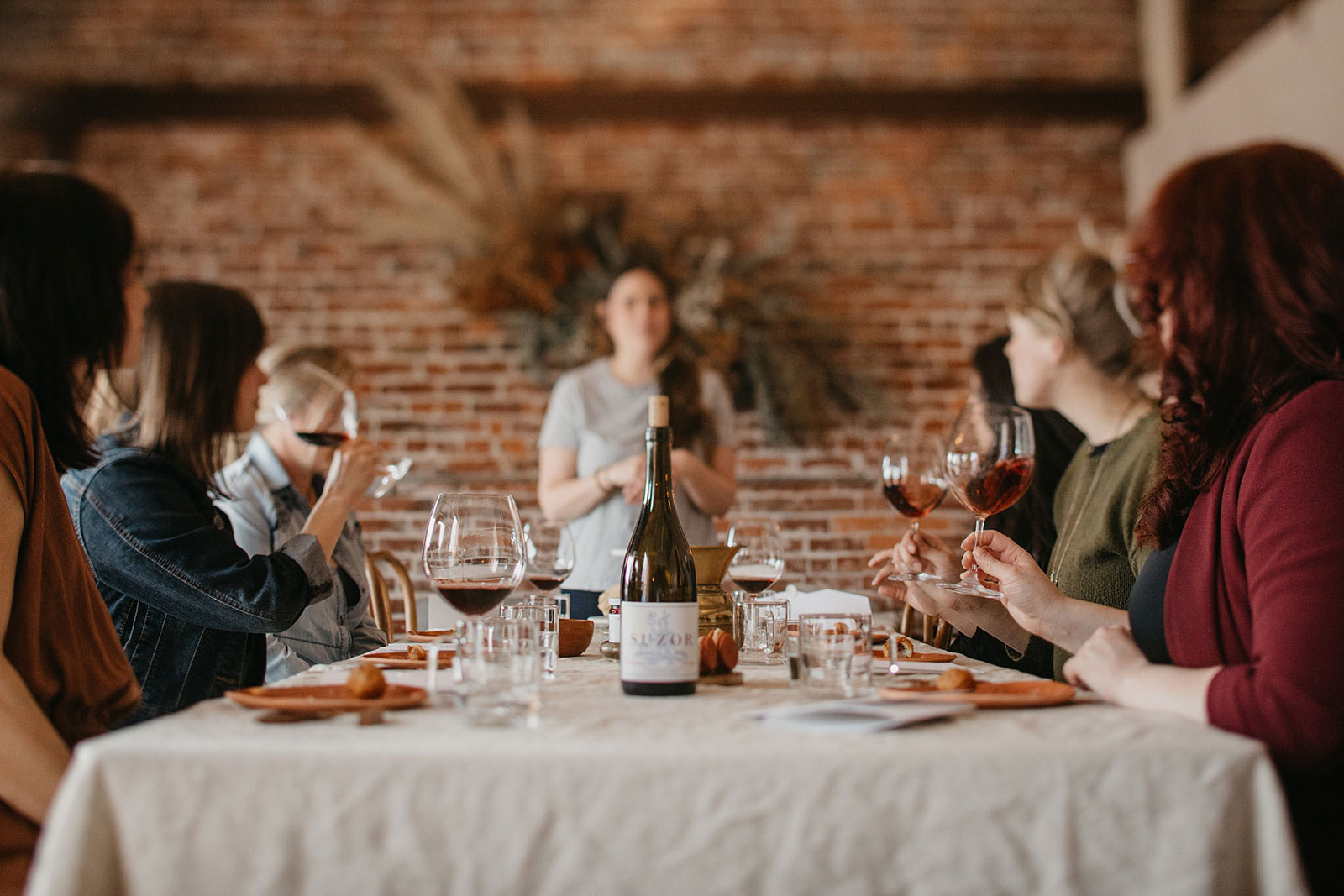 Suzor Wines
416 NE 3rd St (back door), McMinnville, OR 97128
Directions & Hours
Website
Honoring our French heritage through Greg's grandmother's name, Suzor was born from a desire to create wines that resonate with vivacity and authenticity of the vineyards they source from. Fond memories of family meals in France's Loire Valley have influenced their choice to make simply elegant, food friendly wines.
Today, Suzor Wines has grown into a family affair. Greg focuses on crafting distinctive yet accessible wines and Mélissa works on growing our brand while baby boy Hugo keeps everyone tiredly on their toes! Many exciting possibilities are on the horizon, but they remain focused on making wines that convey their story. Suzor Wines are born from simple goals: work with quality-conscious growers that are committed to sustainability, apply a minimal winemaking approach and native yeast fermentations, and make wines that showcase singular expressions of each vintage.
Visit Suzor Wines at their intimate under-the-radar speakeasy setting in beautiful downtown McMinnville. Come enjoy an experience-based gathering rather than traditional tasting room.
Wines Offered: Chardonnay, Pinot Noir, Gamay Noir
"Their wines are excellent examples of Willamette Valley craftsmanship and love. Drink them!" -ME, Facebook Reviews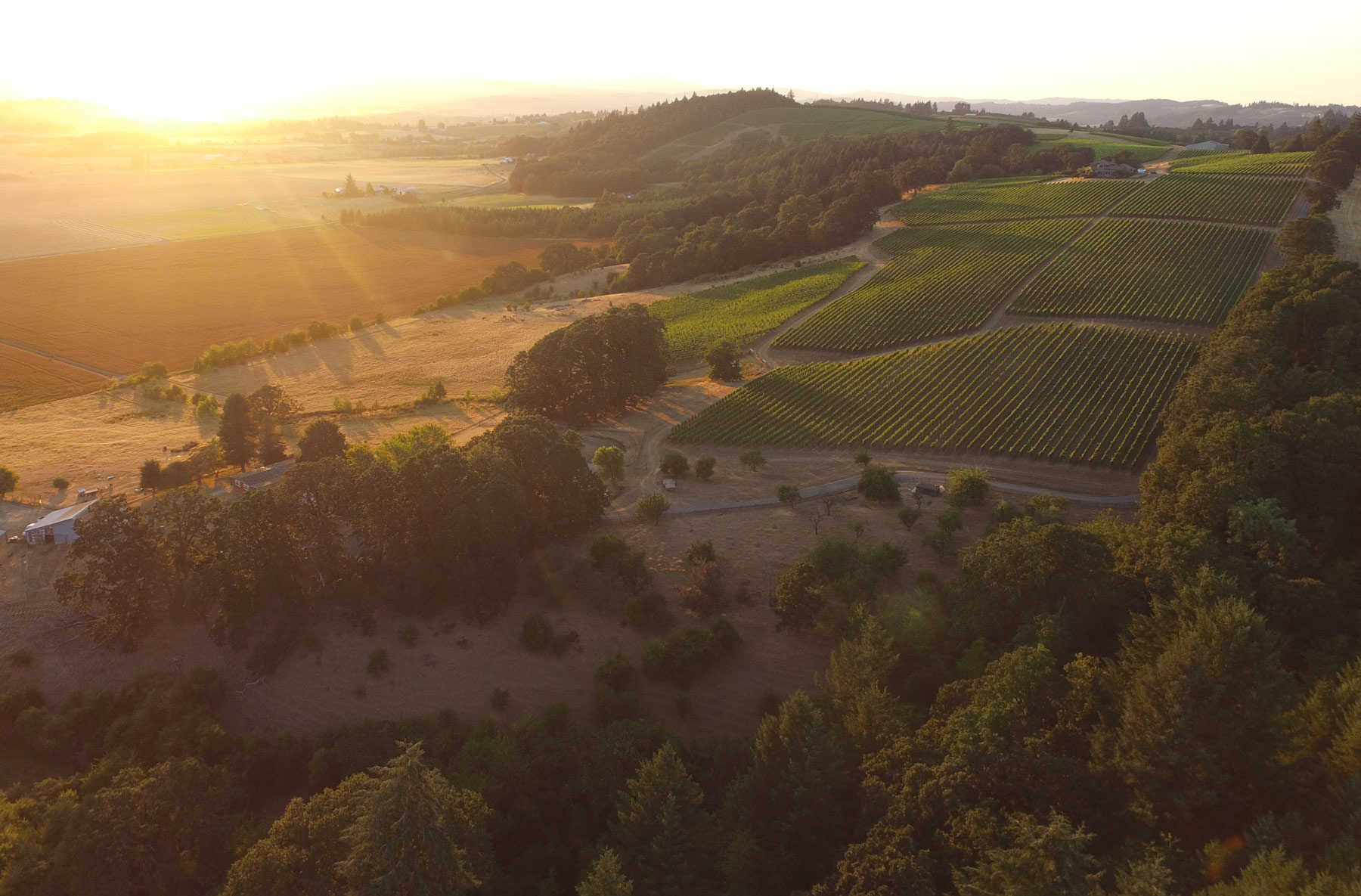 Join the WineryHunt Oregon Club
Members enjoy waived tastings and discounts at Featured Wineries throughout the year
View Club Details