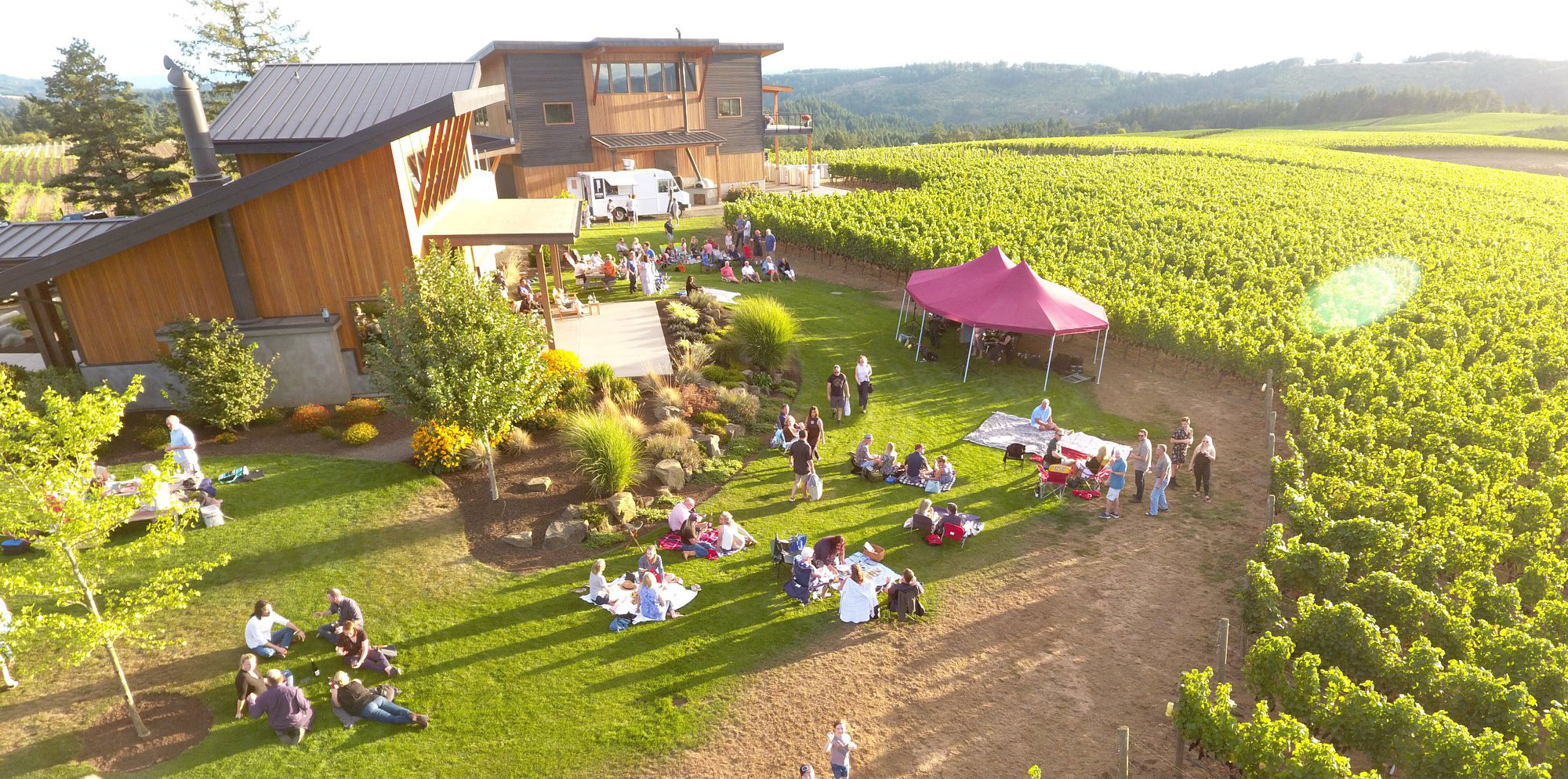 Eminent Domaine
Newberg, Oregon
Featured Winery
Eminent Domaine is a WineryHunt Oregon Featured Winery. Members enjoy a waived wine tasting at Eminent Domaine in 2021.
Redefining eminent domain, Eminent Domaine produces delicious Pinot noirs and Chardonnays in a tucked away corner of wine country.
In 2002, Jeff Meader and his family embarked on their dream adventure of having a vineyard and winery of their own. Starting with a little parcel in the coveted Ribbon Ridge AVA, they produced 150 cases of Pinot noir in 2006. After opening a tasting room on the property in 2016, plans began for a winery and home next door. In 2018, Jeff, his wife Heather, their two daughters, Ava and Charley, and their dog, Benny moved to the estate.
The Ribbon Ridge AVA is a special corner of the Willamette Valley and Eminent Domaine's wines are one of its best kept secrets. The wines have received some of the highest accolades from major wine publications, but also the admiration of passionate wine drinkers in the know. WineryHunt Members, have you tasted Eminent Domaine? We are certain you are in for a treat!
Wines Produced: Chardonnay, Pinot noir
Reservation Instructions
Book your tasting online here
Select the "Classic Wine Tasting" option in reservation system and leave a note you are a WineryHunt member
WineryHunt Member Benefits
Complimentary tasting
10% discount on bottle purchases
Three Great Reasons To Visit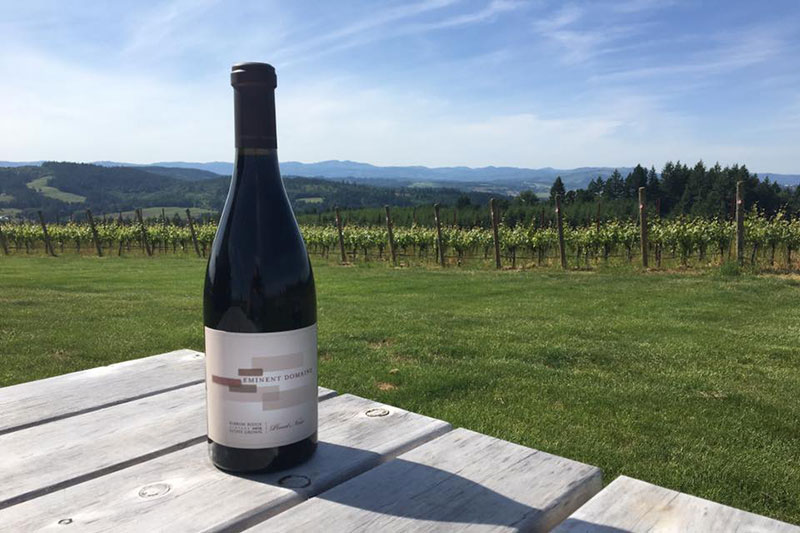 Ribbon Ridge AVA
One of the smallest AVAs in Oregon, this exceptional wine producing region has consistently produced the most surprising and delightful Pinot noirs and Chardonnays.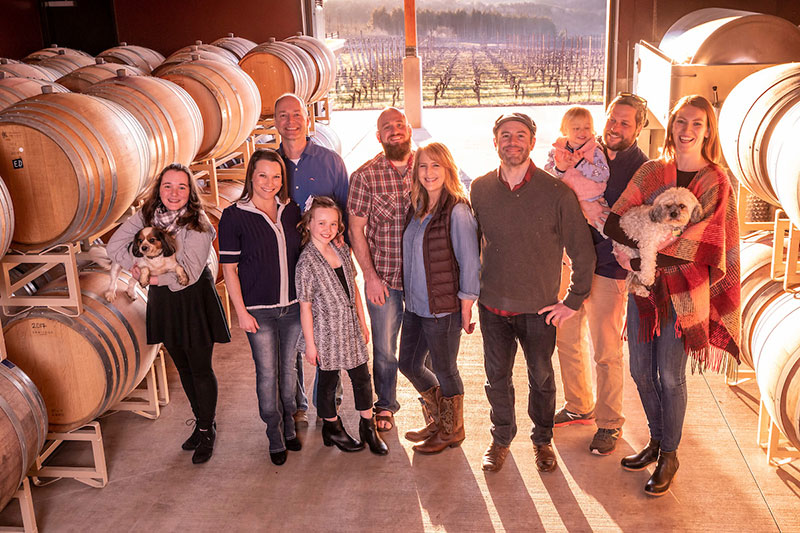 Family Owned & Operated
Jeff and Heather Meader jumped in feet first when they purchased their first piece of vineyard land. Today, the business remains a family affair.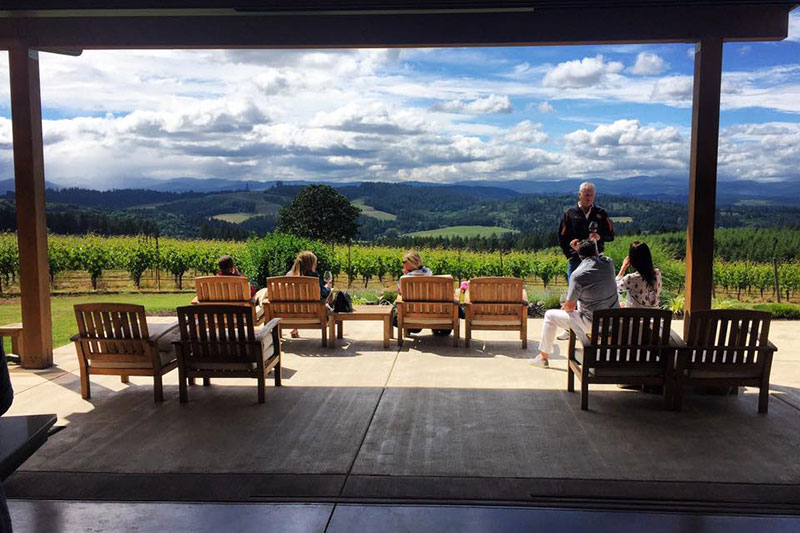 Amazing Views
Enjoy gorgeous views of the Ribbon Ridge AVA and distant coast range while enjoying your flight of wines