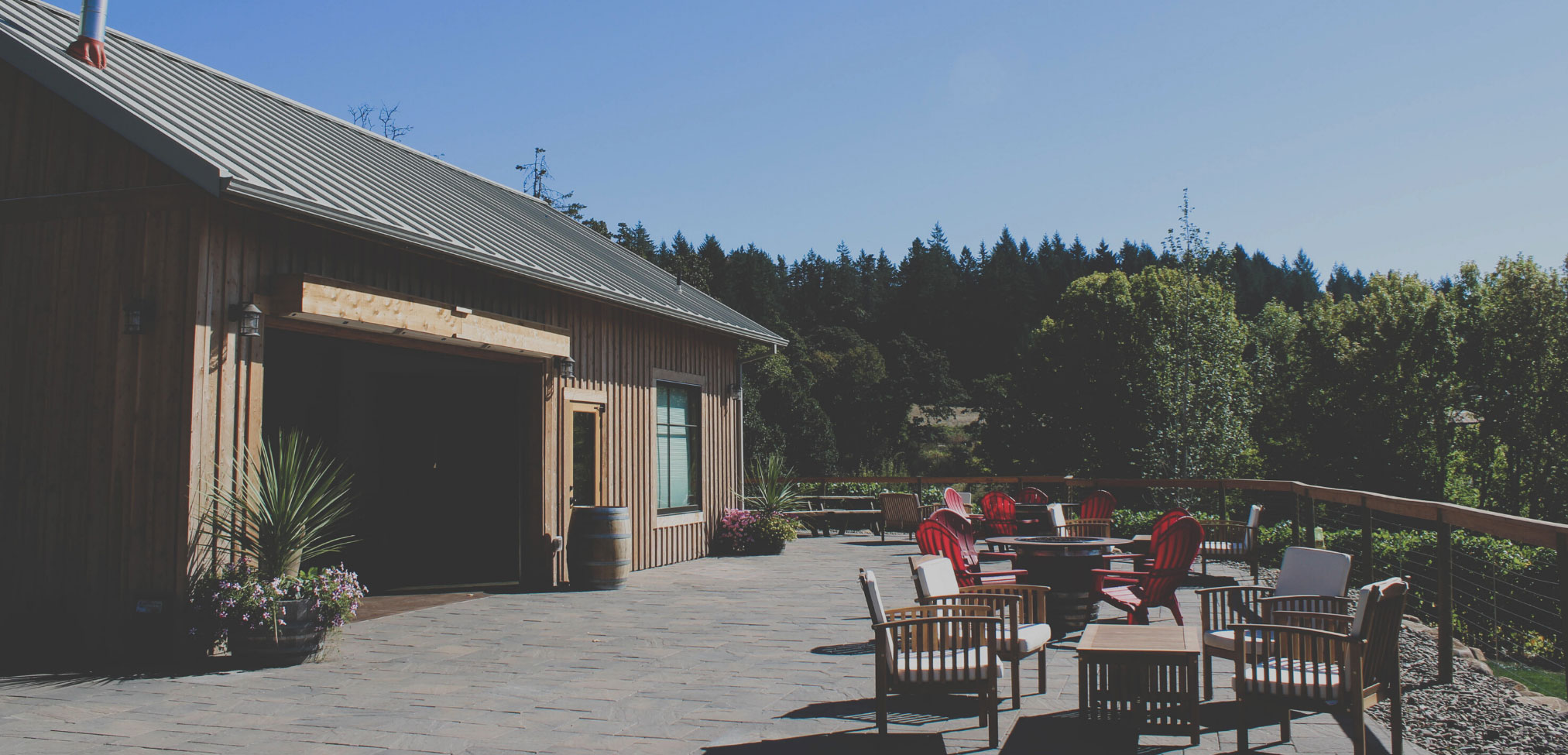 Eola Hills Wine Cellars:
Legacy Estate
Salem, Oregon
Featured Winery
Eola Hills Wine Cellars: Legacy Estate is a WineryHunt Oregon Featured Winery. Members enjoy a waived wine tasting at the Legacy Estate in 2021.
The Eola Hills Wine Cellars: Legacy Estate experience takes tasters back to the vines.
Located at the original vineyard site, Tom Huggins and his family planted in 1983, the Eola Hills Wine Cellars: Legacy Estate experience brings the vineyard right to your feet. With trails winding through the vineyard, guests are encouraged to get a real sense of place in the Eola-Amity Hills AVA, which deepens the tasting experience of both the Classic and Reserve wines.
Eola Hills Classic Winesare made with estate-grown grapes from dry-farmed vineyards in the Eola-Amity Hills AVA of the Willamette Valley, Oregon. The region's mild, maritime climate, and mineral-rich volcanic and marine sedimentary soils impart these "new world" wines with a uniquely Oregon character. Eola Hills Reserve Winesare aged in a variety of French and American barrels to provide a subtle complexity to these premium varietals.
This unique vineyard-centric experience is a must for all WineryHunt Members. Use code WINERYHUNT2021 when making your reservation for WineryHunt member benefits (must be a valid member and show card when visiting)
Wines Produced: Cabernet Sauvignon, Chardonnay, Pinot noir, Pinot gris, Riesling, Syrah, Sparkling, Marechal Foch, Rosé, Dessert and Port-style wines
WineryHunt Member Benefits
Complimentary tasting
10% discount on bottle purchases
Three Great Reasons To Visit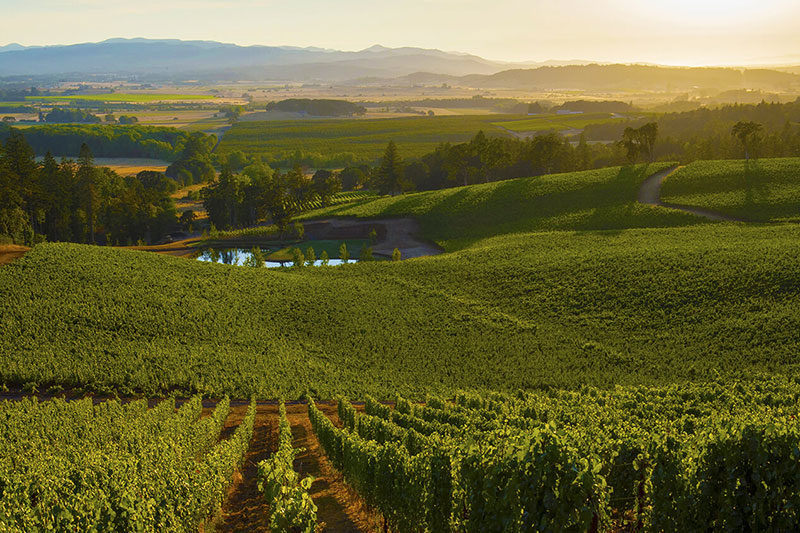 "Wiking" Trails
A favorite combo - wine and hiking - the Wiking Trails at Eola Hills Wine Cellars: Legacy Estate wind through the vineyards. Tasters can grab a trail map and set off on a self-guided tour.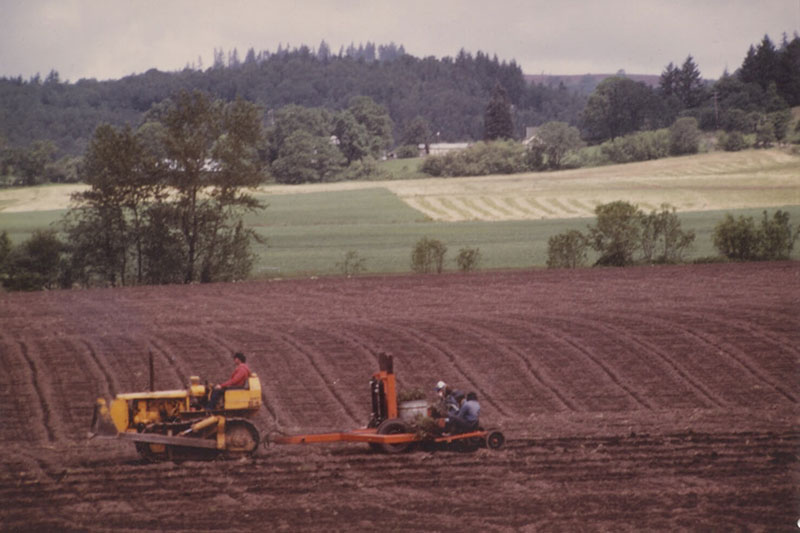 Established 1983
The Legacy Vineyard started putting down roots in 1983 when Tom Huggins broke ground on his vision for a vineyard and winery in the newly established Oregon wine country.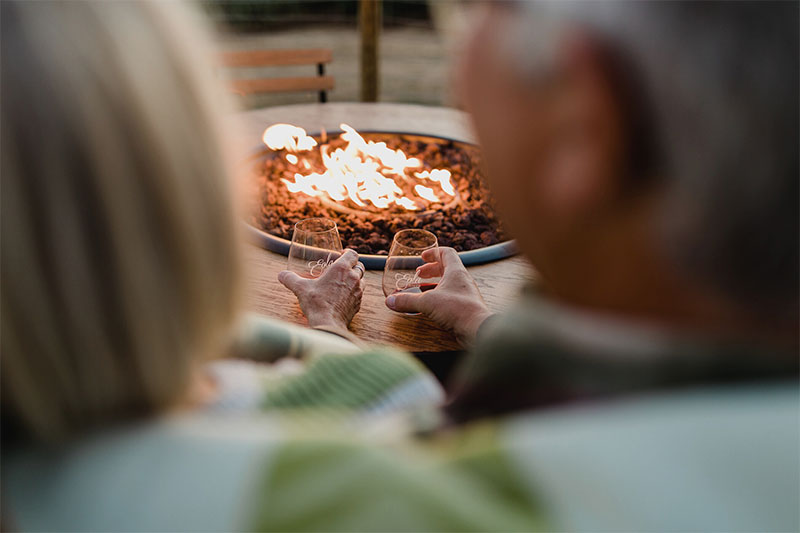 Fireside Wine Tastings
The Pinot is flowing and the patio is glowing at Eola Hills Wine Cellars: Legacy Estate. Enjoy tasting alfresco with blankets, a cozy fire to warm your hands, and views of the coast range.