In the Chehalem Mountains outside of Newberg is a 1920s barn converted into a wine tasting oasis
The blue barn at 'La Belle Promenade', beset in the Chehalem Mt. AVA, is the vineyard destination tasting room of Flâneur wines. This winery makes Pinot Noir, Pinot Meunier, Rosé and Chardonnay in nearby Carlton, with fruit sourced largely from this 33-acre Chehalem Mountain vineyard.
The blue barn is a unique destination to taste the wines of Flâneur while enjoying a spectacular view of the vineyard and valley. The barn is outfitted with edison bulbs, farm tables crafted of reclaimed wood, and walls lined with wine bottles and glasses. Enjoy sweeping views of the vineyard, the hilly expanse of the Chehalem Mountains, and the coastal range in the distance.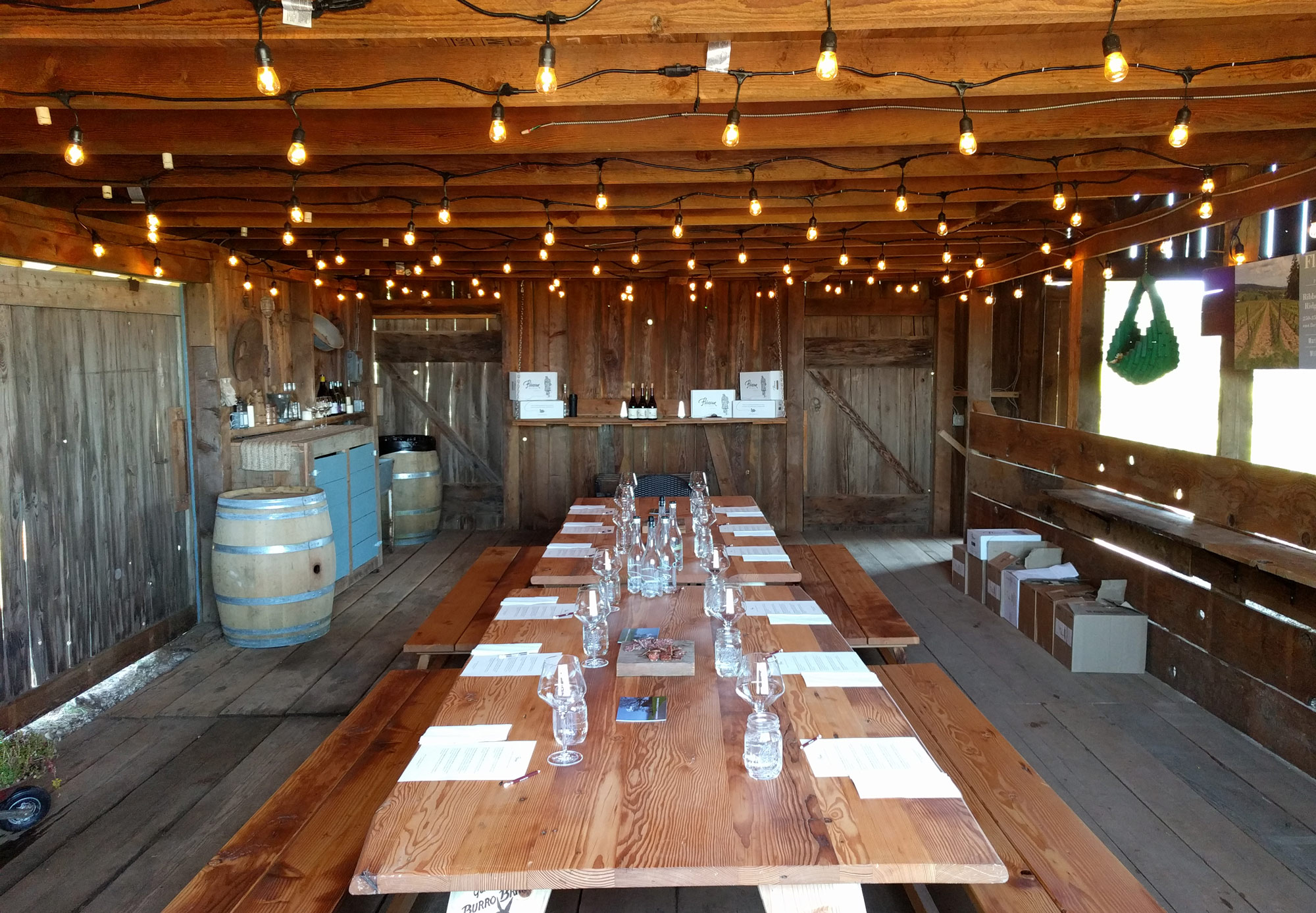 Private Tastings Available By Appointment
Blue Barn Private Wine Tasting: $40
Schedule a private tasting at the Blue Barn with friends and family to enjoy the tranquil setting of La Belle Promenade Vineyard while exploring the exclusive portfolio of wines. Please allow 60-90 minutes for the experience.

Vineyard Tour & Tasting: $60
Enjoy a guided tour to take in the beauty of the La Belle Promenade Vineyard by booking a Vineyard Tour & Tasting; curated personally by Flâneur's experienced Vineyard Manager. Allow 120 minutes for the entire experience.
---
20915 NE Kings Grade Road
Newberg, OR 97128
Get Directions
Book this wine tasting experience
You can also make a reservation by calling 503.899.4120 or emailing visit@flaneurwines.com
---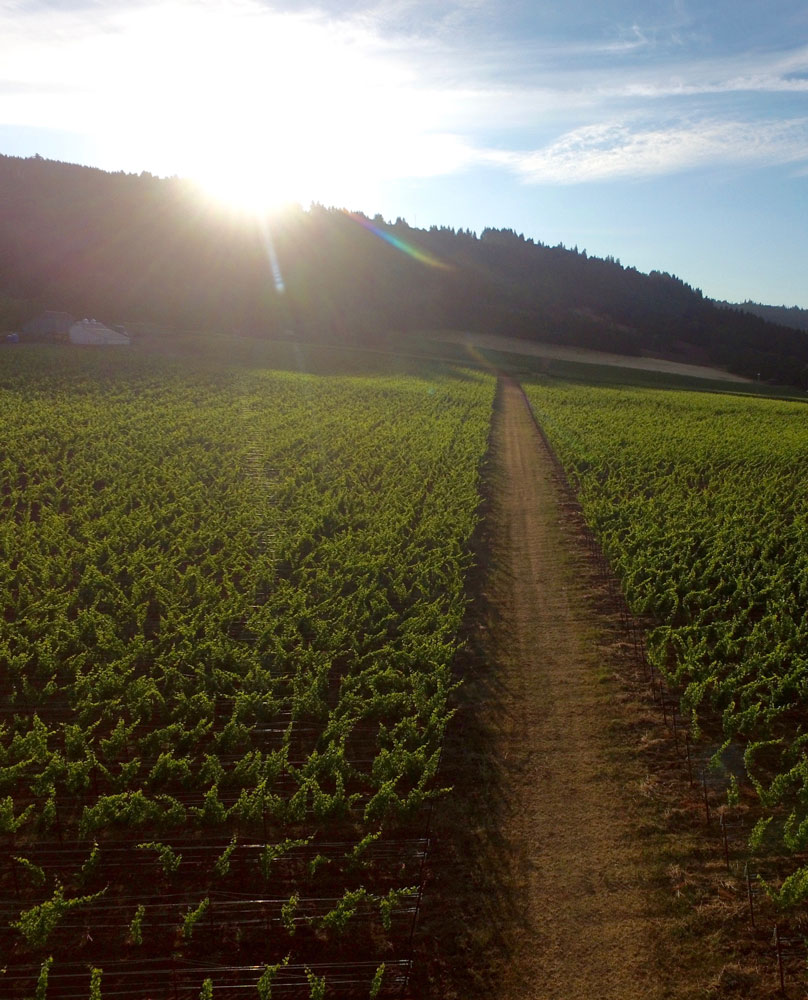 Explore More of Oregon Wine Country