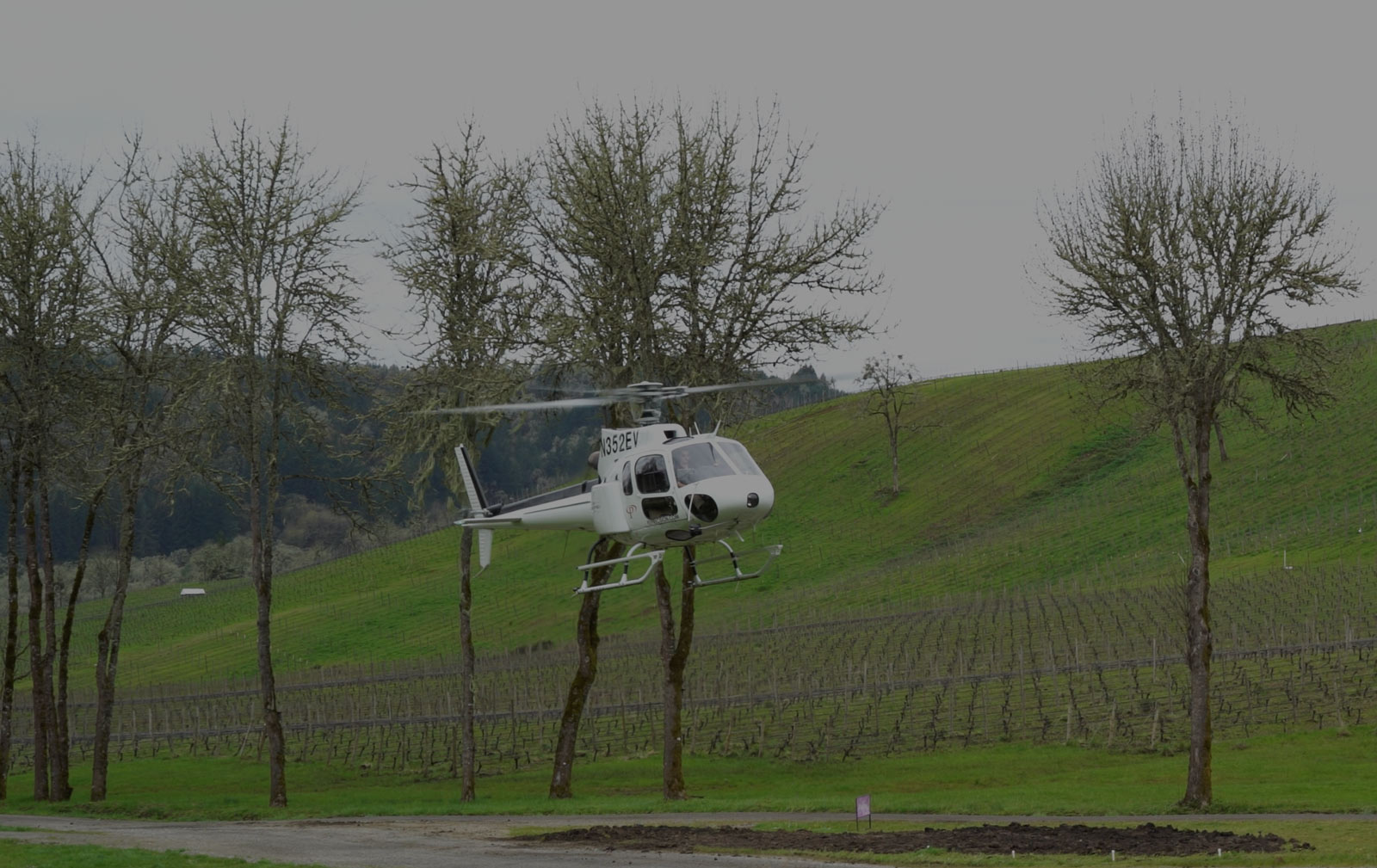 Arrive by helicopter at a range of Willamette Valley wineries thanks to Tour Devine by Heli winery tours
Book Now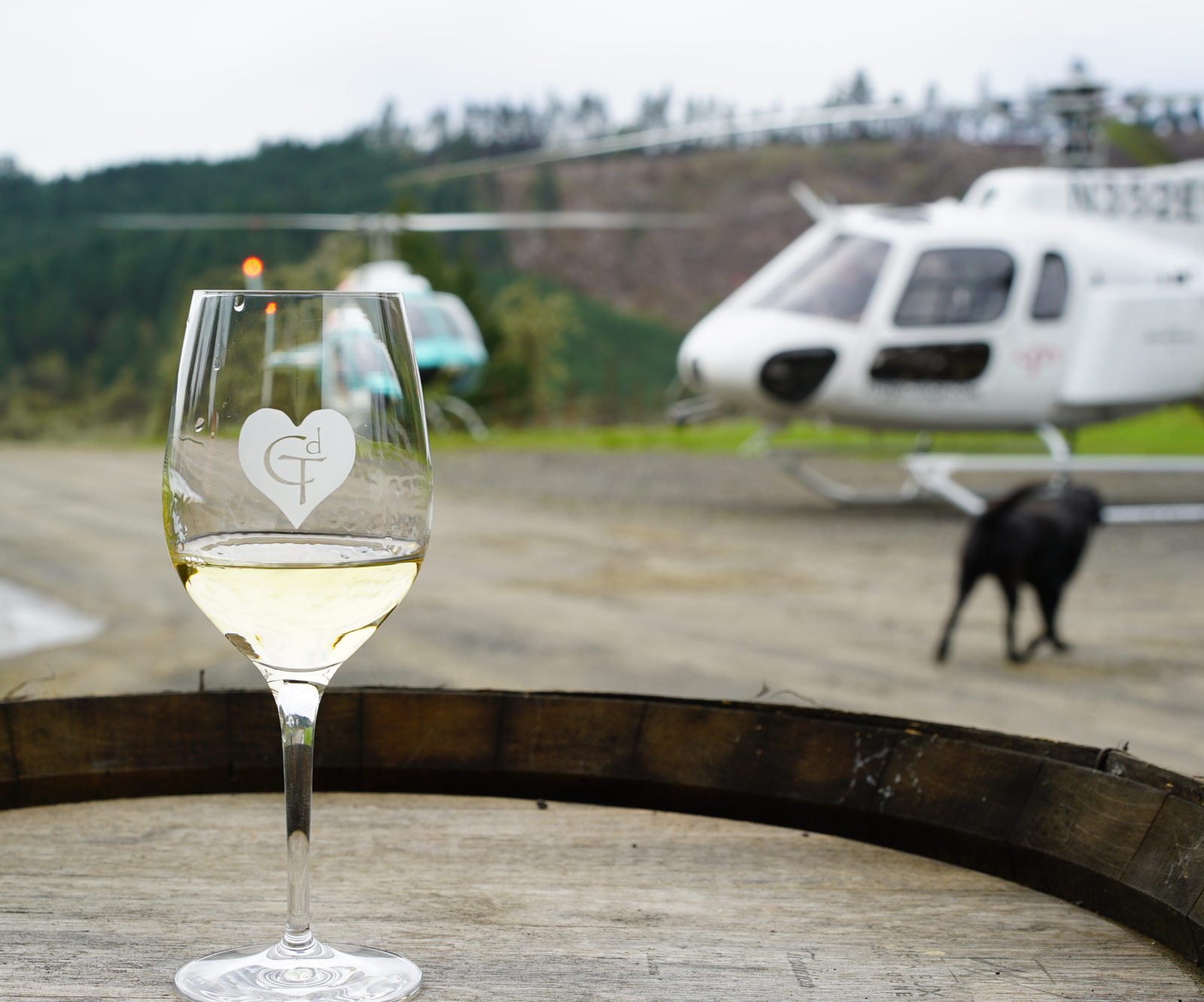 No better way to tour Oregon's Willamette Valley
Wine tasting is a blast to begin with... but adding helicopters into the mix turns it into a surreal and unforgettable experience.
Tour Devine by Heli offers helicopter wine tasting tours at a rotating selection of Willamette Valley wineries. Tours are offered on Thursday, Friday and Saturday spring through fall and include visits to three different wineries as well as a catered lunch. The result is an absolutely unique way to experience Oregon wine country and quickly get a feel for the diverse geography of the Willamette Valley.
Tours are $399/person, with seating for up to 6 guests per helicopter.
Willamette Valley Regions You Can Visit
McMinnville AVA
Just west of the town of McMinnville, Oregon, hidden in the rolling coast range foothills you will find the vineyards and wineries of the McMinnville AVA. Vineyards that you may visit include Coeur de Terre, J Wrigley, Maysara Winery, Yamhill Valley Vineyards and Youngberg Hill.
Learn More
Ribbon Ridge AVA
The Ribbon Ridge AVA is a very regular spur of ocean sediment uplift off the northwest end of the Chehalem Mountains. Wineries that you may visit on your tour include Domain Divio, Trisaetum Winery and Brick House Winery.
Learn More
Discover More of Oregon Wine Country