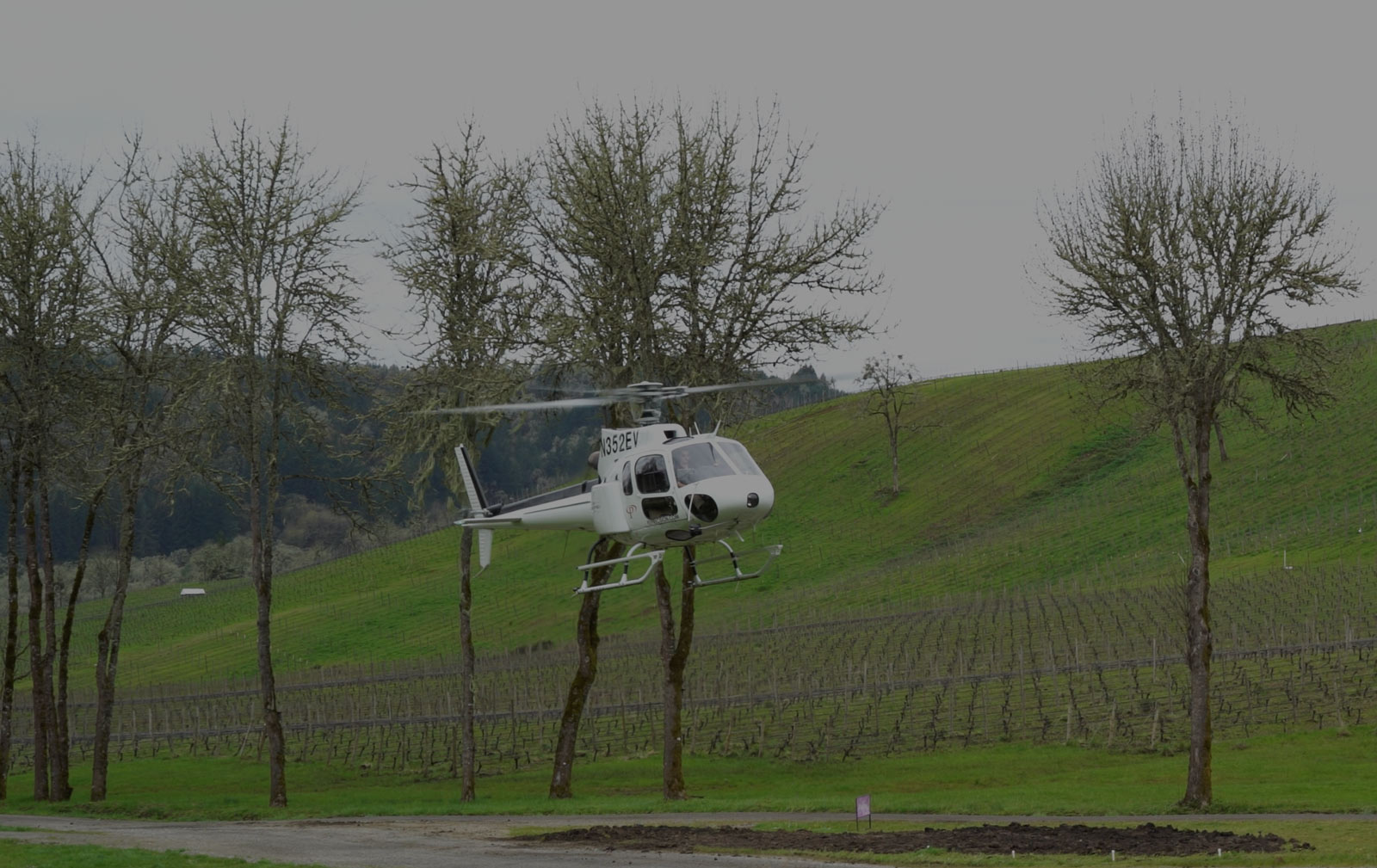 Arrive by helicopter at a range of Willamette Valley wineries thanks to Tour Devine by Heli winery tours
Book Now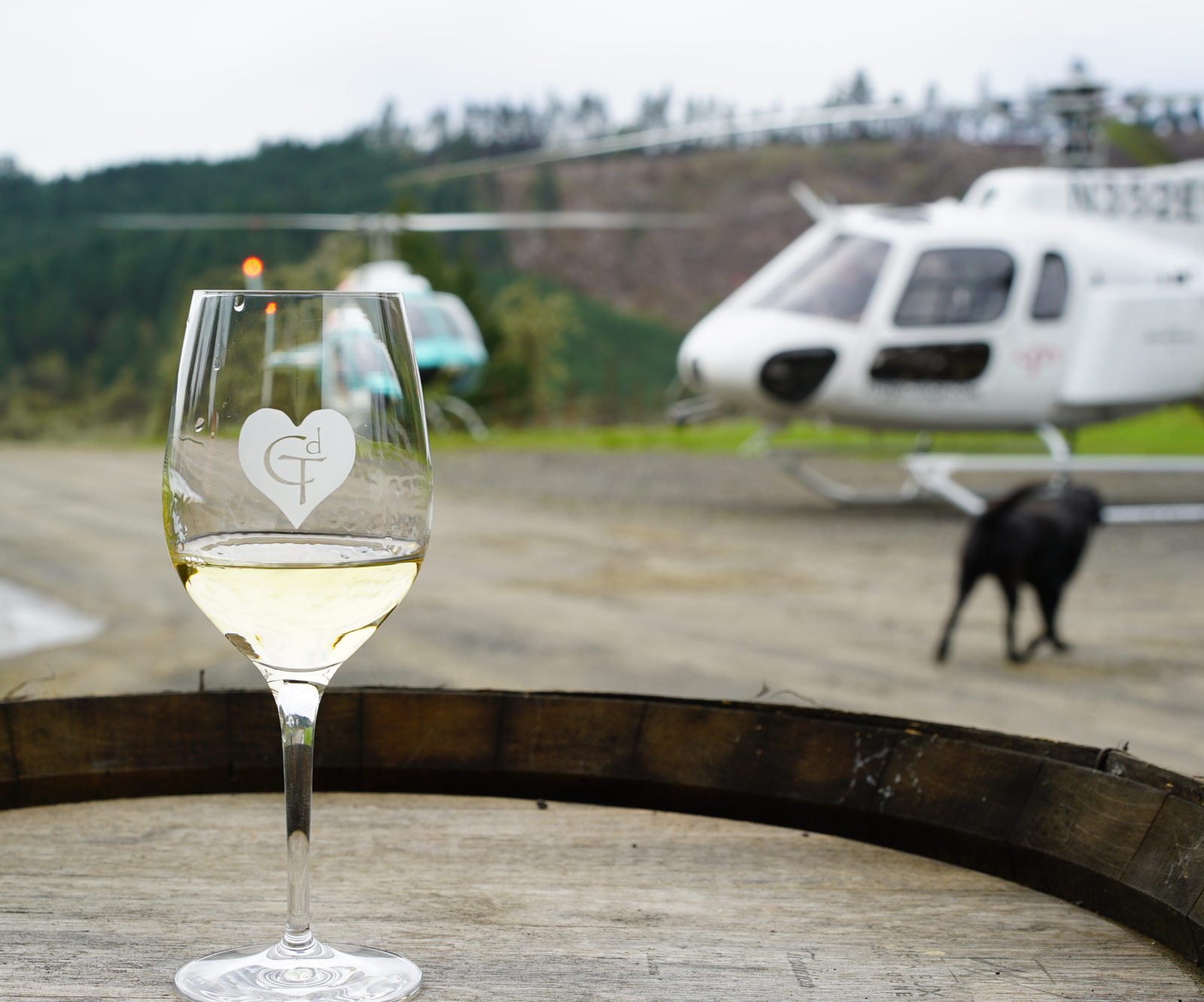 No better way to tour Oregon's Willamette Valley
Wine tasting is a blast to begin with... but adding helicopters into the mix turns it into a surreal and unforgettable experience.
Tour Devine by Heli offers helicopter wine tasting tours at a rotating selection of Willamette Valley wineries. Tours are offered Friday and Saturday spring through fall and include visits to two or three different wineries as well as a catered lunch. The result is an absolutely unique way to experience Oregon wine country and quickly get a feel for the diverse geography of the Willamette Valley.
Tours are offered on chartered rates of $1436 for two wineries and $1836 for three wineries, with seating for up to 4 guests per helicopter.
Willamette Valley Regions You Can Visit
Chehalem Valley
4,600 acres of grapes, 100+ vineyards, and limitless opportunities for adventure await. Chehalem Valley is a patchwork of discrete mountains, spurs, and ridges with varying soil types and elevations. The area includes the Chehalem Mountains American Viticultural Area (AVA) as well as other AVAs like Dundee Hills, Ribbon Ridge, and Yamhill-Carlton.
Learn More
Eola-Amity Hills
Experience the thrill of flying over the scenic Eola-Amity Hills en route to award-winning Oregon wineries and vineyards. The Eola-Amity Hills region looks like a painting, and there's no better way to appreciate it than by helicopter. The land's natural beauty has been refined by decades of passion and cultivation to bring you an amazing array of delicious wines and incredible views.
Learn More
McMinnville AVA
A unique wine tasting adventure in the scenic McMinnville foothills. The McMinnville AVA (American Viticultural Area) is hidden in the hills and valleys of the Coast Range foothills just west of McMinnville, Oregon. The area's stunning landscape is a rare combination of crisp, cultivated fields and untamed nature stretching into the distance. We want you to see all of it.
Learn More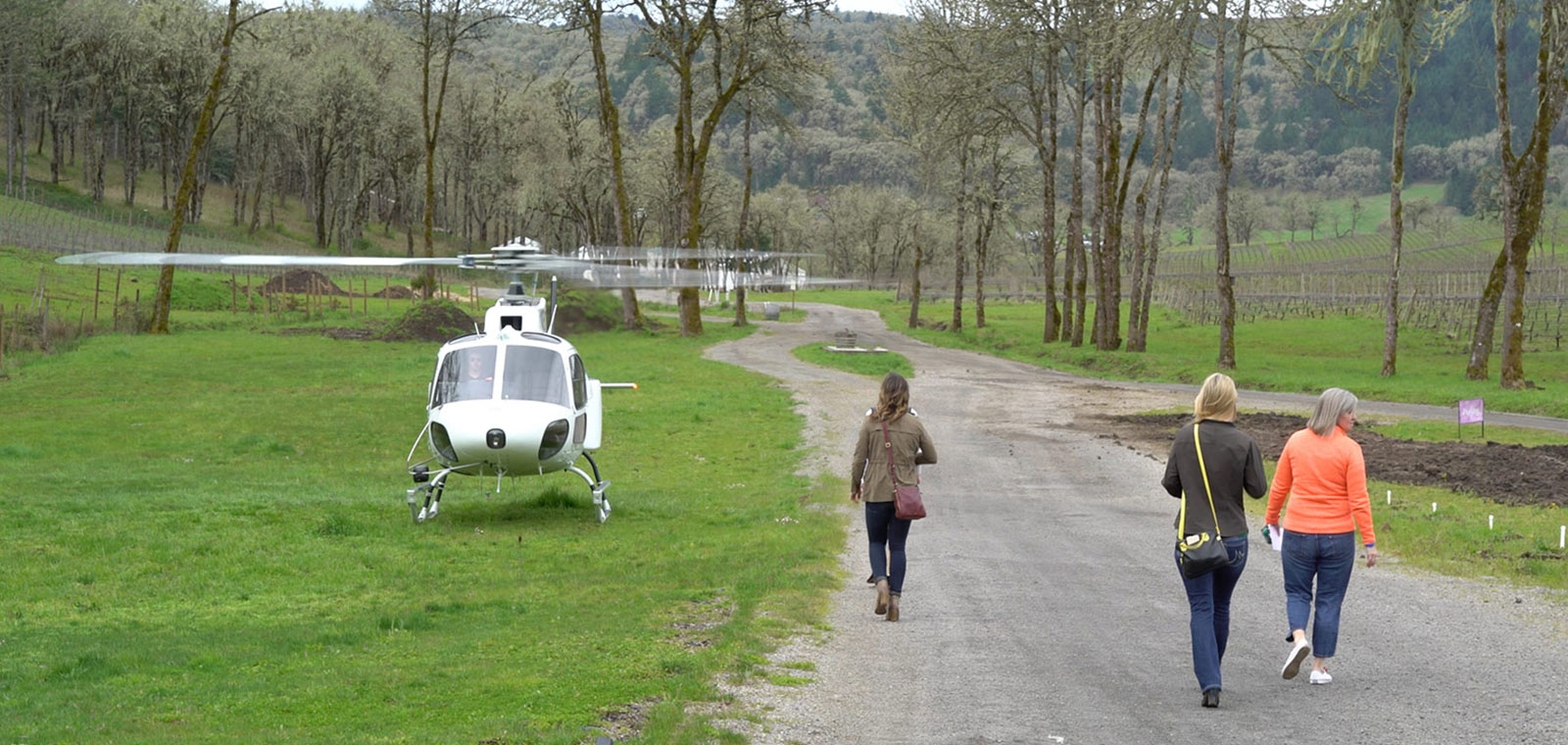 Discover More of Oregon Wine Country