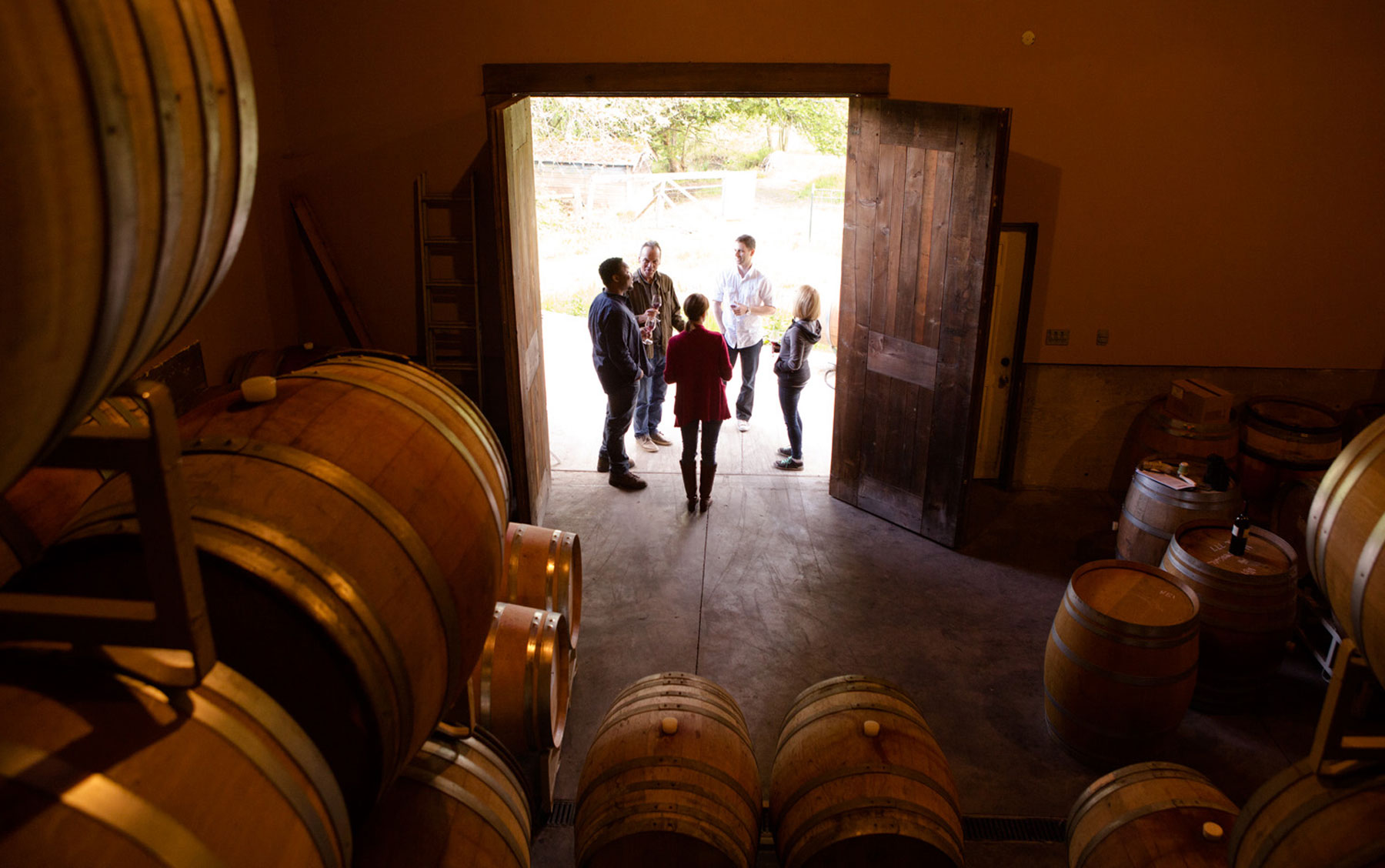 Carlo & Julian
Carlton, Oregon
Carlo & Julian is a quaint, hidden-gem winery situated on nine acres near downtown Carlton.
Down a dirt driveway and behind an old farmhouse is the authentic, unpretentious winery. Wine tasters will nearly always be greeted by winemaker Felix Madrid, who planted the vineyard and started the winery over 20 years ago. In addition to being an excellent winemaker, Felix is a creative, kind and knowledgeable host. Felix makes lovely Pinot Noir of course, but also impressive big red wines like Tempranillo, Nebbiolo (rarely grown outside of Italy), Albariño, and tasty red blends. The tasting room is just plain cool... low-lit, with unique art on the walls and barrels of wine in every nook and cranny. Overall it makes for a very enjoyable wine tasting ambience and experience.
Wines Produced
Pinot Noir
Tempranillo
Grenache
Cabernet Sauvignon
Cabernet Franc
Syrah
Red Blend
Port
Three Great Reasons To Visit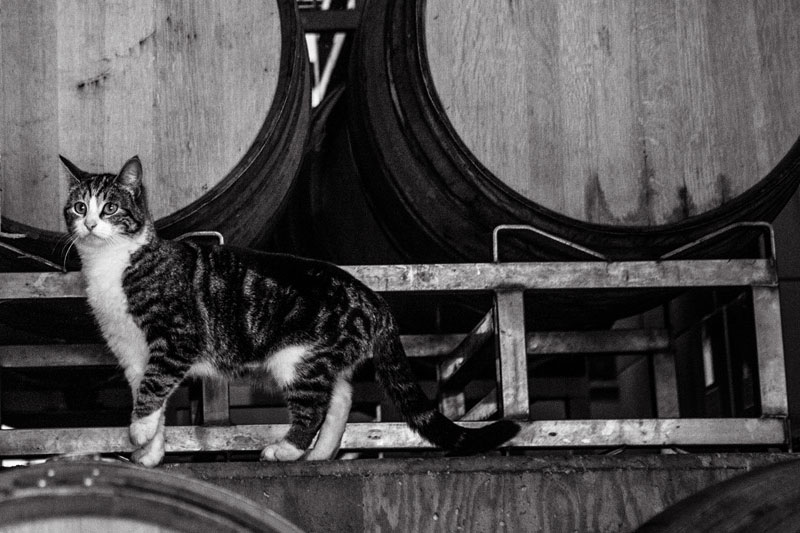 Authentic Local Winery
Down a dirt driveway and tucked behind the farmhouse, the winery is an unpretentious space where you immediately feel at home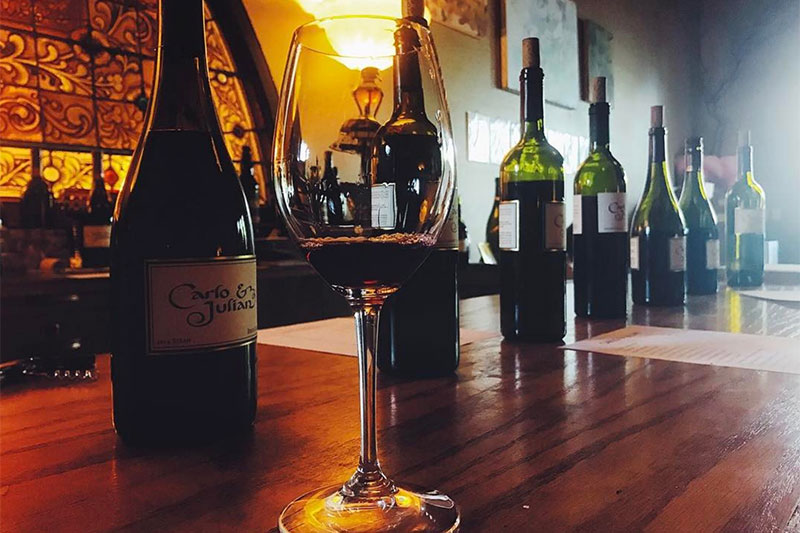 Big Reds
A bit weary of Pinot? Carlo & Julian offers a wide variety of bigger reds, like Tempranillo, Syrah and Port-style Dessert wine.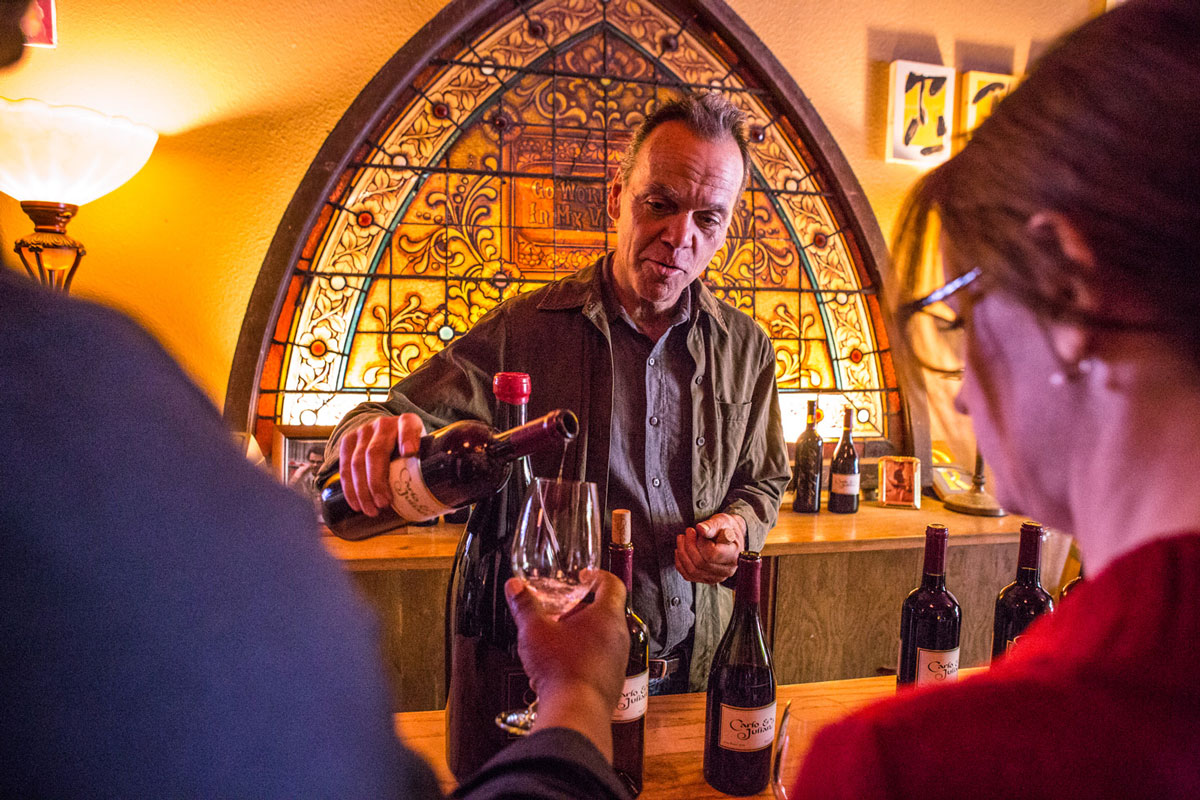 Meet the Winemaker
Felix runs the show: Overseeing the vineyard, making the wines, and pouring them for you in the tasting room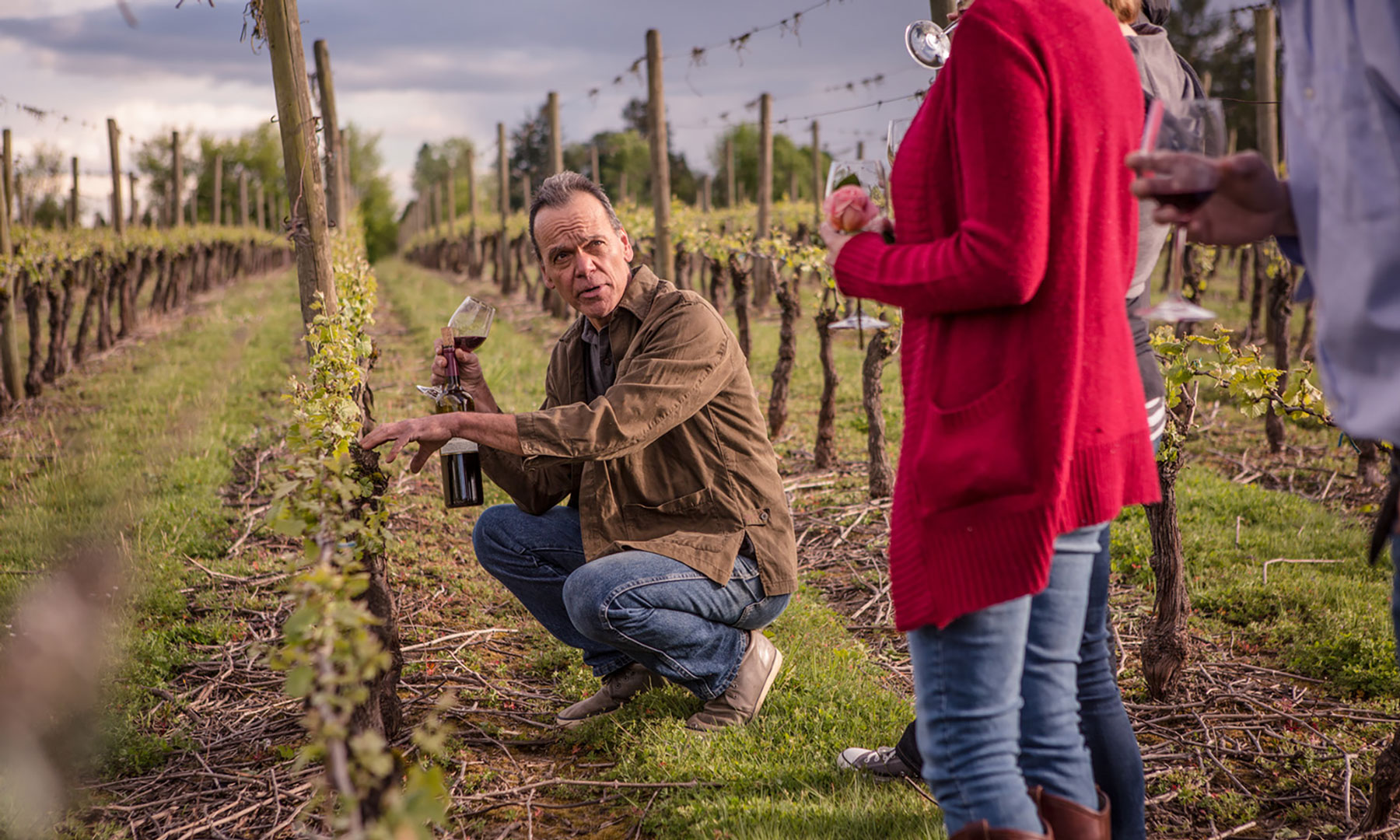 "

If you are looking for an authentic, local winery you can't do any better than Carlo & Julian. Felix makes you immediately feel like you have known him a long time. Full bodied and complex, his wines are just delicious w/ food and can hold up where other Pinots may falter. His small and intimate winery and his warmth and friendliness are what make me keep coming back, time after time.

"

Jerry M.

Yelp Review

"

We adore this authentic, unpretentious little winery! Naturally there is Pinot Noir but several other varietals that are quite enjoyable and better yet, affordable!  Our annual visit here is always a highlight of the weekend.

"

Joyce C.

Yelp Review

"

This was an extremely pleasant surprise to find... The owner is amazing, his property perfect. The tasting room is an artful, relaxed space and he produces many wines, including estate wines, whose price is unbeatable for the superb quality. 

"

Alex D.

Yelp Review

"

The Estate Pinot Noir is excellent.Felix is an affable, erudite and cultured man. A joy to converse with him about wines. My wife and I loved visiting the tasting room.

"

Enrique B.

Facebook Review

"

The owner is one of the kindest farmers we've met during our vacation in McMinnville. His vineyards are cared for with the awareness of a person well connected to the land. A quaint tasting room surrounded by sunning farm cats, happily clucking hens and feisty sheep, you are sure to delight in supporting this locally owned/operated winery.

"

Elizabeth B.

Facebook Review

"

Amazing!!! Almost like going back to Old World Italy. Felix is wonderful, informative and very personable. He willing took us out to the vineyard to show us how to grow and prune the vines. Great wine. Totally worth your time.

"

Fern S.

Google Review