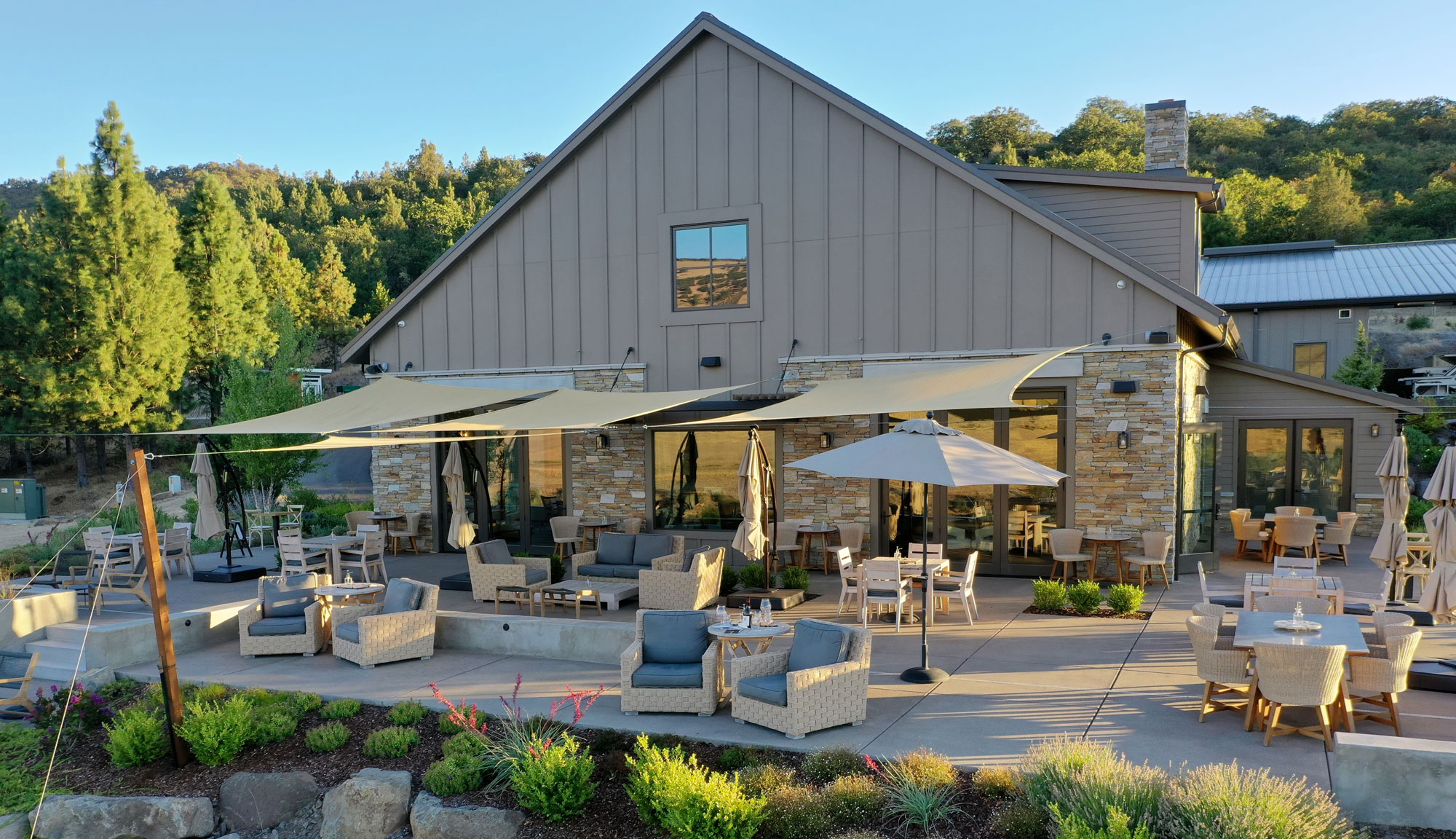 Irvine & Roberts Vineyards
Ashland, Oregon
Featured Winery
Irvine & Roberts Vineyards is a WineryHunt Oregon Featured Winery. Members enjoy a waived wine tasting at Irvine & Roberts in 2021.
Native Oregonians Doug and Dionne Irvine are bringing it home to Ashland, where new ground is being explored in the name of great wines.
In 1997, Doug & Dionne Irvine returned to their roots in Oregon with the desire to raise their daughters in the same place that they had such fond childhood memories. Choosing Ashland, they soon discovered that the 80 acre ranch they would call home turned out to be an incredibly unique vineyard site. The Irvine & Roberts Family Vineyards lie between the Cascade Mountains and the remnants of the ancient Siskiyou Mountain Ranges that were created about 200 million years ago when the Pacific Plate collided with the North American plate.
Guests can see this fascinating transitional geology from the tasting room, which offers views of both mountain ranges. With this visual reference, the mineral complexity and dynamism of the wines comes into focus as you taste. The gorgeous outdoor patio is the ideal place to spread out and enjoy this premium wine experience. For WineryHunt Members, this is a must taste for a well-rounded experience of Southern Oregon's wine scene.
Wines Produced: Chardonnay, Pinot noir, Pinot Meunier, Rosé
WineryHunt Member Benefits
Complimentary tasting
10% discount on bottle purchases
Three Great Reasons To Visit
Rogue Valley Views
Observe the results of Mother Nature's greatest work carving rock with water and forming the Rogue Valley where Irvine & Roberts Vineyards are nestled.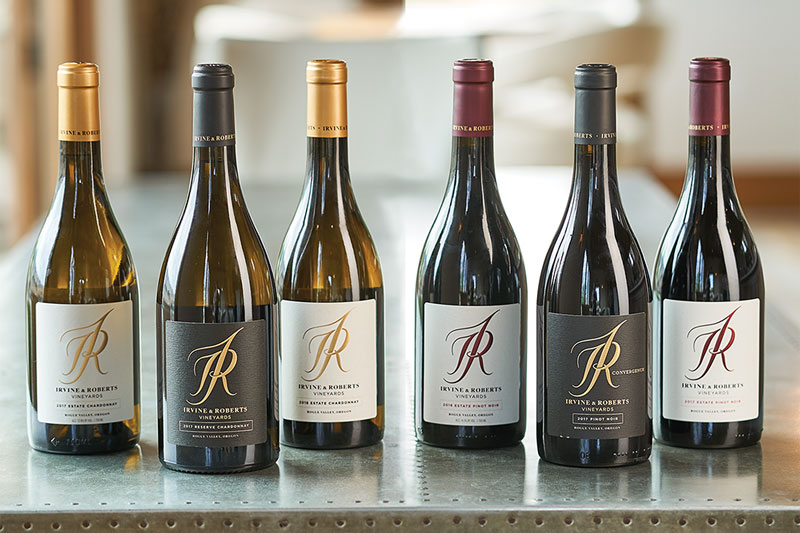 Salmon Safe & LIVE Certified
Preserving the water ways that formed the valley where their vineyards thrive is important, so Irvine & Roberts' vineyard operations are Salmon Safe and LIVE Certified.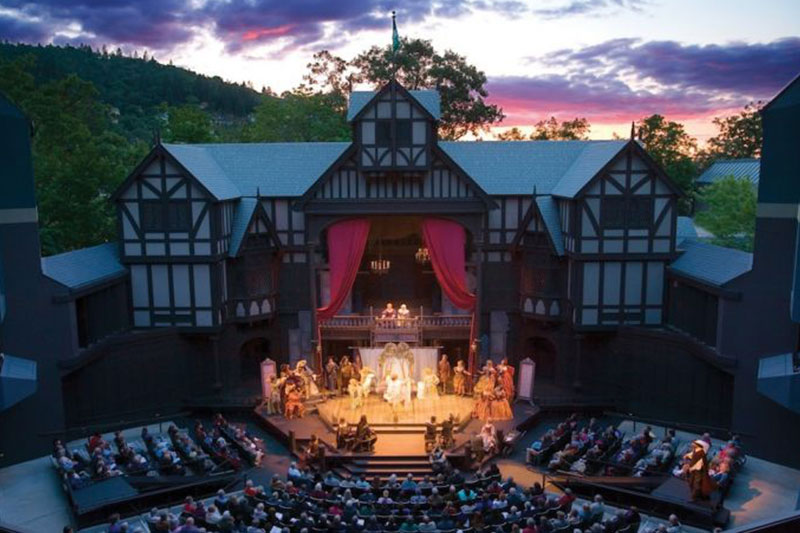 Minutes from Ashland
Irvine & Roberts is just minutes from the popular town of Ashland, home of the annual Shakespeare Festival