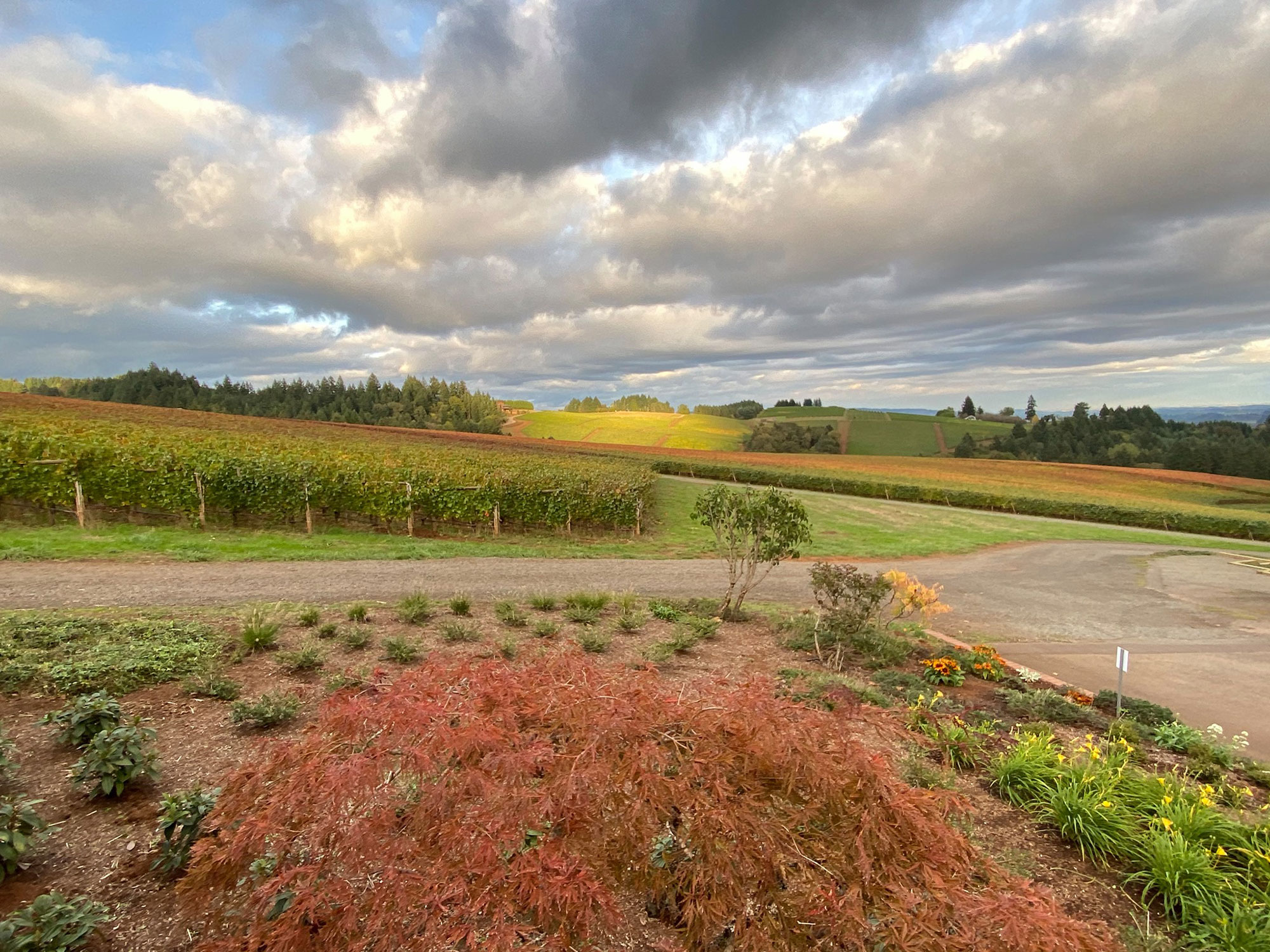 Knudsen Vineyards
Dundee, Oregon
Featured Winery
Knudsen Vineyards is a WineryHunt Oregon Featured Winery. Members enjoy a waived wine tasting at Knudsen Vineyards in 2021.
Established in 1971 by Oregon wine industry pioneer Cal Knudsen and his wife Julia Lee, Knudsen Vineyards is one of Oregon's oldest and largest family-owned vineyards.
It is also the original site of Bonded Winery No. 52, the first commercial winery in the Dundee Hills. The 130-acre vineyard in the heart of the Dundee Hills AVA includes a mix of old-vine blocks and new high-density blocks planted with "Old World" Dijon clones. Knudsen Vineyard was a primary supplier of grapes to Knudsen Erath Winery from 1975 through 1986 and has been a leading supplier of fruit to Argyle Winery since 1987.
In 2012, the Knudsen family returned to winemaking under its own label. Knudsen Vineyards releases a vintage Chardonnay every spring and a vintage Pinot Noir every fall. In 2017, the family released the inaugural vintage of its third wine - the Knudsen Vineyards 2015 Pinot Noir Reserve.
Wines Produced:Chardonnay, Pinot noir, Rosé
Reservation Instructions
Book your tasting online here
Reserve the Outlook Tasting and leave a note in the system that you are a WineryHunt member
WineryHunt Member Benefits
Complimentary tasting
10% discount on bottle purchases
Three Great Reasons To Visit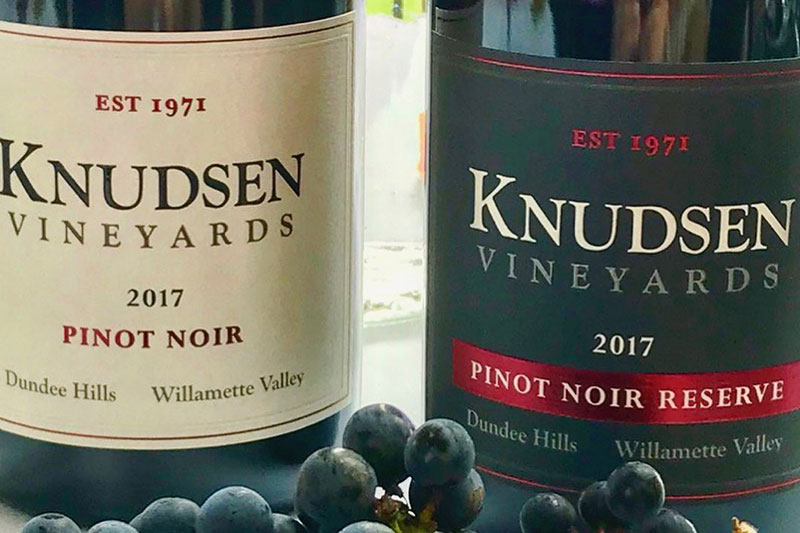 Established 1971
Knudsen Vineyards overlooks the fertile Willamette Valley, majestic Mt. Hood and the North Cascade mountain range. The Knudsen family has grown grapes and made wine here for 45 years.
Sparkling Associations
The oldest producing Pinot noir vines at Knudsen Vineyards were planted in 1974. Over the years, the vineyard has supplied grapes to some of the most renowned producers of still and sparkling wine in Oregon.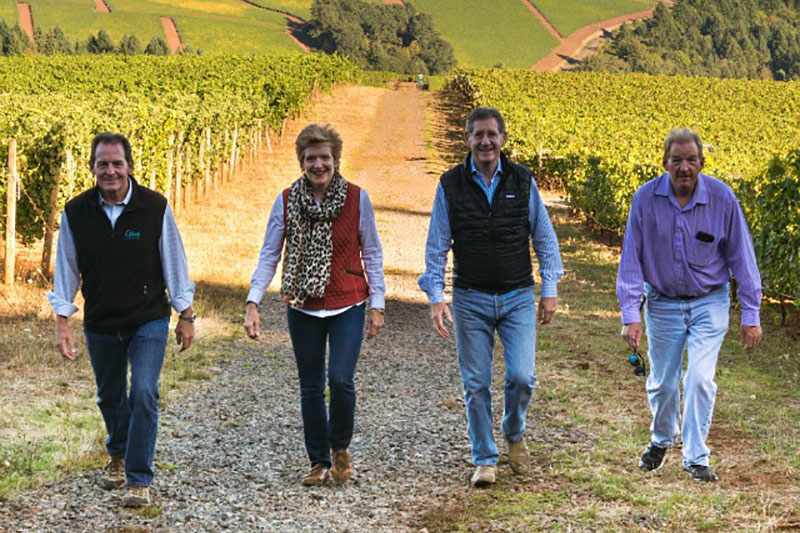 Bonded Family
After Cal Knudsen's passing in 2009, his children, each of whom had followed individual pursuits in business and finance, were compelled to return to the land Cal had loved. They immediately felt at home.