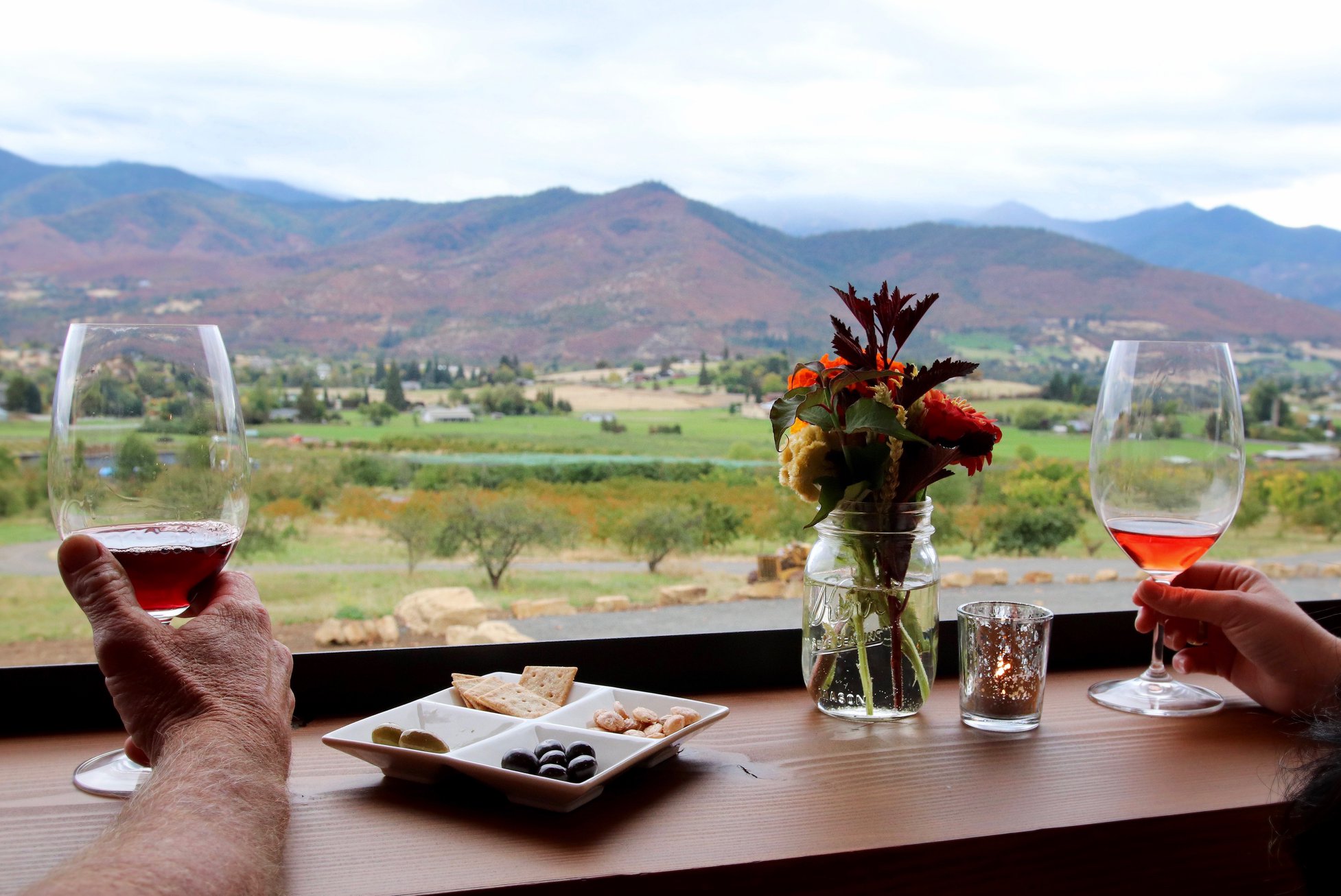 Long Walk Vineyard
Ashland, Oregon
Featured Winery
Long Walk Vineyard is a WineryHunt Oregon Featured Winery. Members enjoy a waived wine tasting at Long Walk in 2021.
Wine grapes aren't the only fruit grown at Long Walk Vineyard – a working fruit orchard and stunning vineyard in Southern Oregon.
Ashland, Oregon, a wonderful small city of arts and natural beauty, was a frequent getaway spot for Kathy and Tim from the time they were in college. Looking for an antidote to the growing congestion and pace of life in the Bay Area, and wanting to introduce their young children to life on a working farm and orchard, Kathy and Tim purchased Ashland's historic Valley View Orchard in 2000.
A very good bottle of wine played a large role in Kathy and Tim's decision to take on the challenge of operating the 50-acre orchard, with no previous farming experience. Their vision from the beginning was to transition the Orchard from a conventional operation to an organic, sustainable one. They've since accomplished that goal and planted acres of vineyards on the rest of the property.
The Long Walk Vineyard Tasting House recently opened to the public for wine tastings. Constructed from repurposed materials from the old barn standing on the property for decades, this state of the art tasting house features a wrap-around deck, roll-up doors to allow maximum ventilation and views and a stunning patio sitting right next to their Grenache vines - all with breathtaking views of the Rogue Valley.
Wines Produced: Mourvedre, Syrah, Grenache, Carignane, Zinfandel, Rosé
WineryHunt Member Benefits
Complimentary tasting
10% discount on bottle purchases
Three Great Reasons To Visit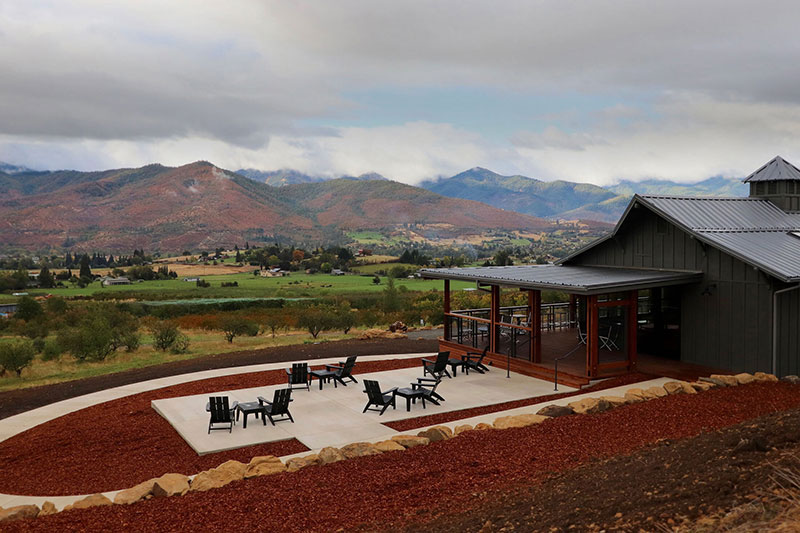 Valley Views
Guests can enjoy stunning patio at Long Walk, sitting right next to the Grenache vines and offering a breathtaking view of the Rogue Valley.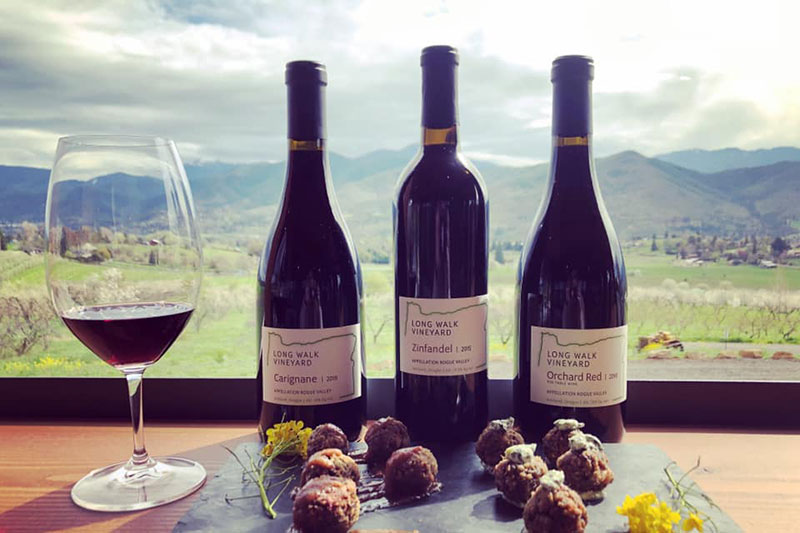 Big Tasty Reds
The O'Leary's fell in love with the wines of Southern France while on their honeymoon. This set the tone for the warm climate loving red wine varietals produced at Long Walk.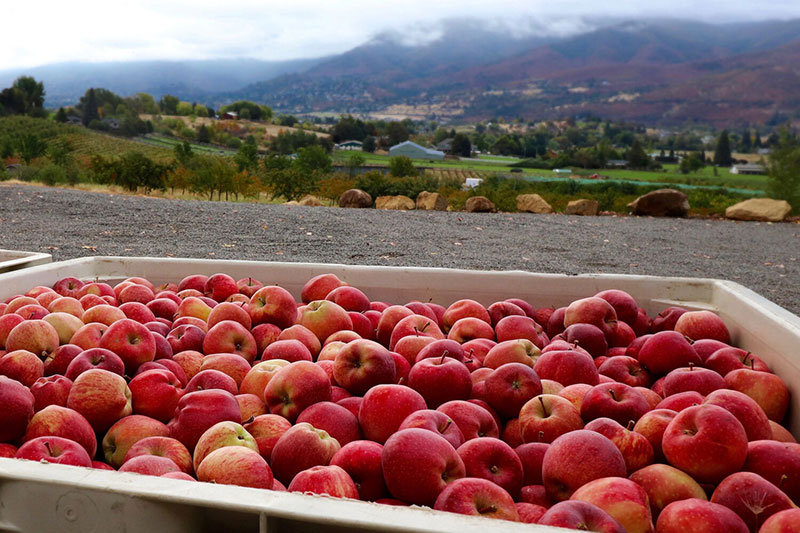 Organic Fruit Orchards
Along with the vineyard, the O'Leary's farm the 50-acre historic Valley View Orchard that produces cherries, apples, peaches, pears and apricots.