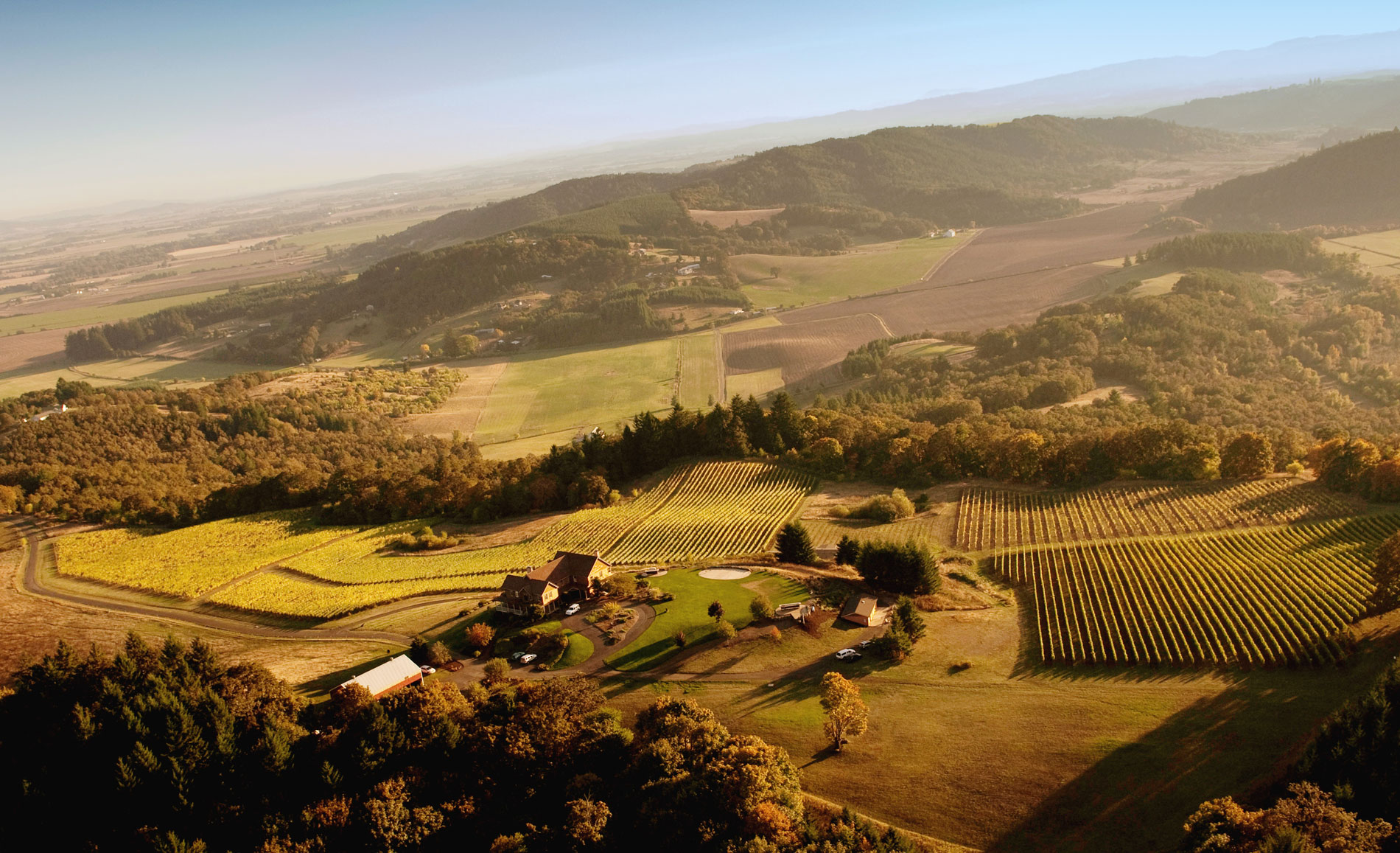 An Oregon Wine Tasting Itinerary
The McMinnville Foothills is a can't-miss Oregon wine tasting destination
Tucked amongst the low-lying foothills bordering the western edge of McMinnville, one hour southwest of Portland, are the wonderful wineries and vineyards of the McMinnville foothills.The unique climate of the McMinnville AVA leads to fruit that ripen slowly and can hang longer on the vine than many other Oregon regions, creating wines with intense flavor and structure. The Pinots tend to be darker and more savory than other Willamette Valley AVAs, and the white wines areoften acclaimed for their bright, fruit-forward profiles.
In total there are six tasting rooms hidden in the valleys and hills of this unique winegrowing region. We've highlighted three of the best for WineryHunt members to visit for waived tastings and discounts in October 2020. Being off the beaten path a bit, this region is simply more peaceful than the crowded tasting rooms closer to Portland.
Distance from Portland
Just an hour south of Portland, the McMinnville Foothills are a great stop on your way to the Oregon Coast. | Get Directions
6 Wineries and Counting
There 6 tasting rooms in the McMinnville AVA, all worth exploring!
Nearby Attractions
McMinnville's Third Street district makes a great home base for exploring the foothills. Click here for more information about the great food, shopping, and accommodations available.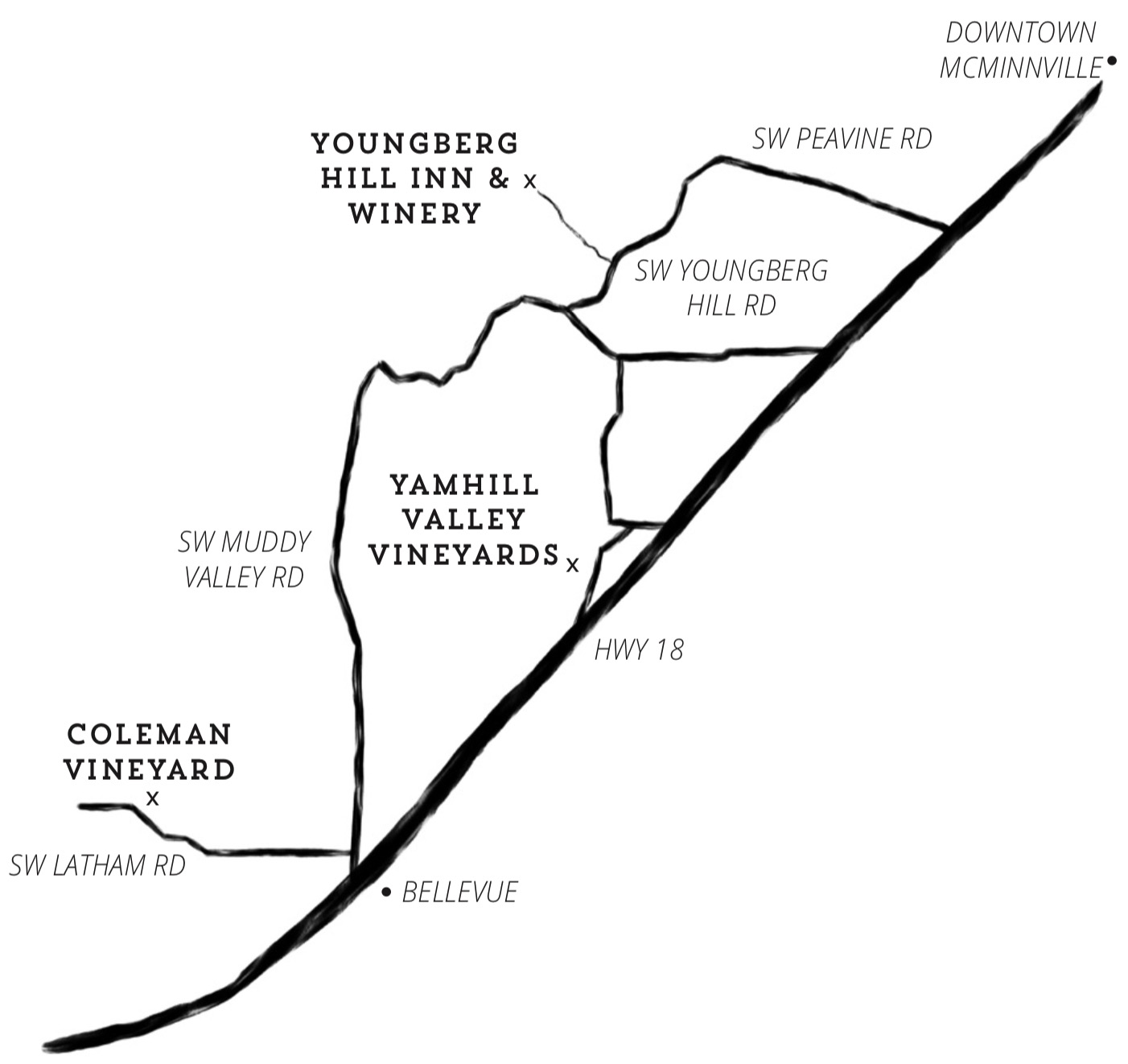 Yamhill Valley Vineyards

16250 SW Oldsville Road, McMinnville, OR 97128
To Book Your Appointment, Call 503-843-3100
Directions & Hours
Website
Coleman Vineyards
Located in the McMinnville Foothills, Coleman Vineyards grows and produces premium Oregon Pinot Noir, Rosé and Pinot Gris. Sitting at the top of a vineyard-covered hill overlooking the valley southwest of McMinnville, Coleman Vineyards is a true family-run hidden gem. Owners Randy and Kim Coleman oversee the vineyard, make wine from fruit grown on the estate, and welcome tasters in the tasting room.
The tasting room shares space with the winery, with wine barrels stacked in every corner (providing easy access to barrel samples!). Randy, Kim and their small staff are extremely welcoming and eager to share their wines and beautiful vineyard views with all visitors. These are classic McMinnville AVA Oregon wines, with beautifully complex Pinot noirs and crisp, refreshing white wines.
Read Policies and Book Your Appointment Here

Wines Offered: Pinot Noir, Pinot Gris, Rosé, Chardonnay, Syrah
"This place was absolutely wonderful! Kim, Crystal and Melissa went out of their way to make us feel welcome and at home. The wines were delicious, and the view of the vineyard from outside of the tasting room is breathtaking!" -CdV, Google Review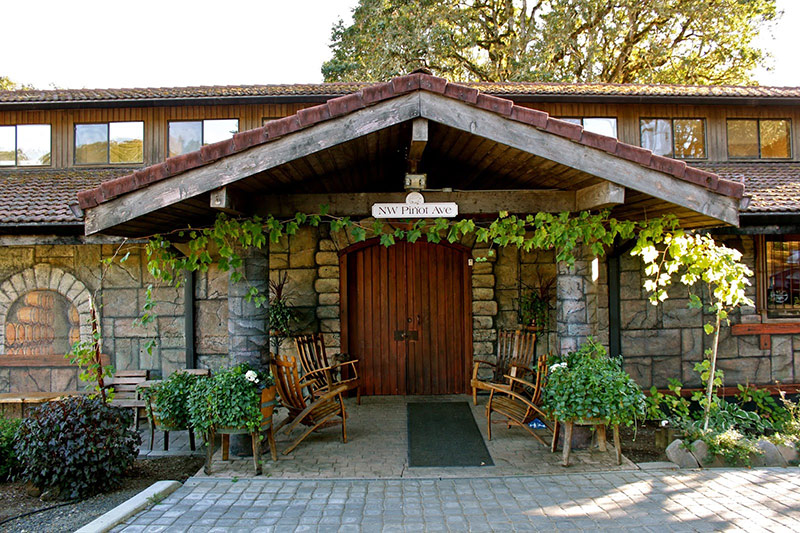 Yamhill Valley Vineyards
Yamhill Valley Vineyards is located on a beautiful 150-acre estate just minutes southwest of McMinnville. Started in 1983, Yamhill Valley Vineyards is the oldest winery in the McMinnville AVA (American Viticultural Area). Over the years YVV has built a dedicated following for their wines, view and people. The tasting room is nestled at the base of the coast range foothills, surrounded on all sides by rolling hills of Pinot noir, Riesling, Chardonnay, Pinot Gris and Pinot Blanc grapevines.
A sprawling deck off the back of the tasting room lets visitors revel in their surroundings while tasting the most recent vintage of wines, all grown exclusively on this property and showcasing the distinct flavor characteristics of McMinnville foothill wines.
Book Your Appointment, Call 503-843-3100
Wines Offered: Pinot Blanc, Pinot Gris, Chardonnay, Rosé, Riesling, Pinot Noir
"We had a wonderful experience here. This vineyard has been around for a long time and it shows in the wine. We really love the home style feel and are looking forward and to visiting again this summer to enjoy some great wine outside." -JS, Yelp Review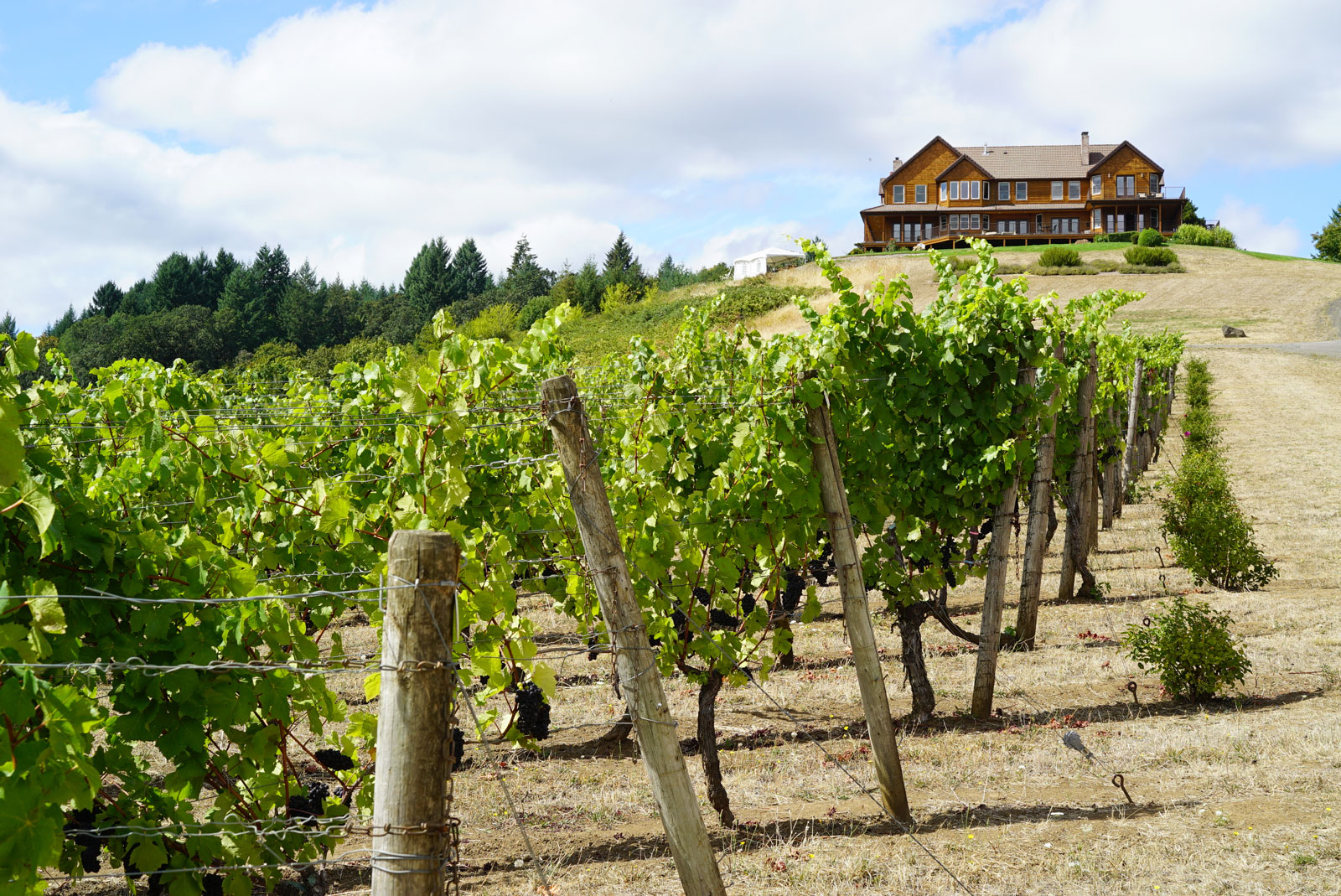 Youngberg Hill
Youngberg Hill is set on a 50-acre hilltop on the outskirts of McMinnville surrounded by exquisite vineyards and views. Founded in 1989, Youngberg Hill aspires to create the very best wine from grapes grown on the estate vineyard in the McMinnville AVA. The owners practice holistic farming and natural winemaking to allow the wines to express the unique terroir where the fruit is grown. The goal is craft memorable wines while ensuring the soil, the vines, and all other plant and insect life are healthier 50 years from now. Your tasting includes several block-specific Pinot noir wines as well as Chardonnay.
There is a large wraparound deck with comfortable chairs to relax in and soak up the views. Youngberg Hill doubles as an Inn, wedding venue and event space, with live music throughout the summer.
Book Your Appointment Here, or call 971-901-2177
Wines Offered: Chardonnay, Pinot Gris, Pinot Noir, Syrah
"Delightful wine tasting and beautiful, BEAUTIFUL property. Our server was attentive and friendly. The lodge and surrounding area is lovely. I enjoyed the wines they had on the tasting menu and even left with a couple bottles." -MD, Yelp Review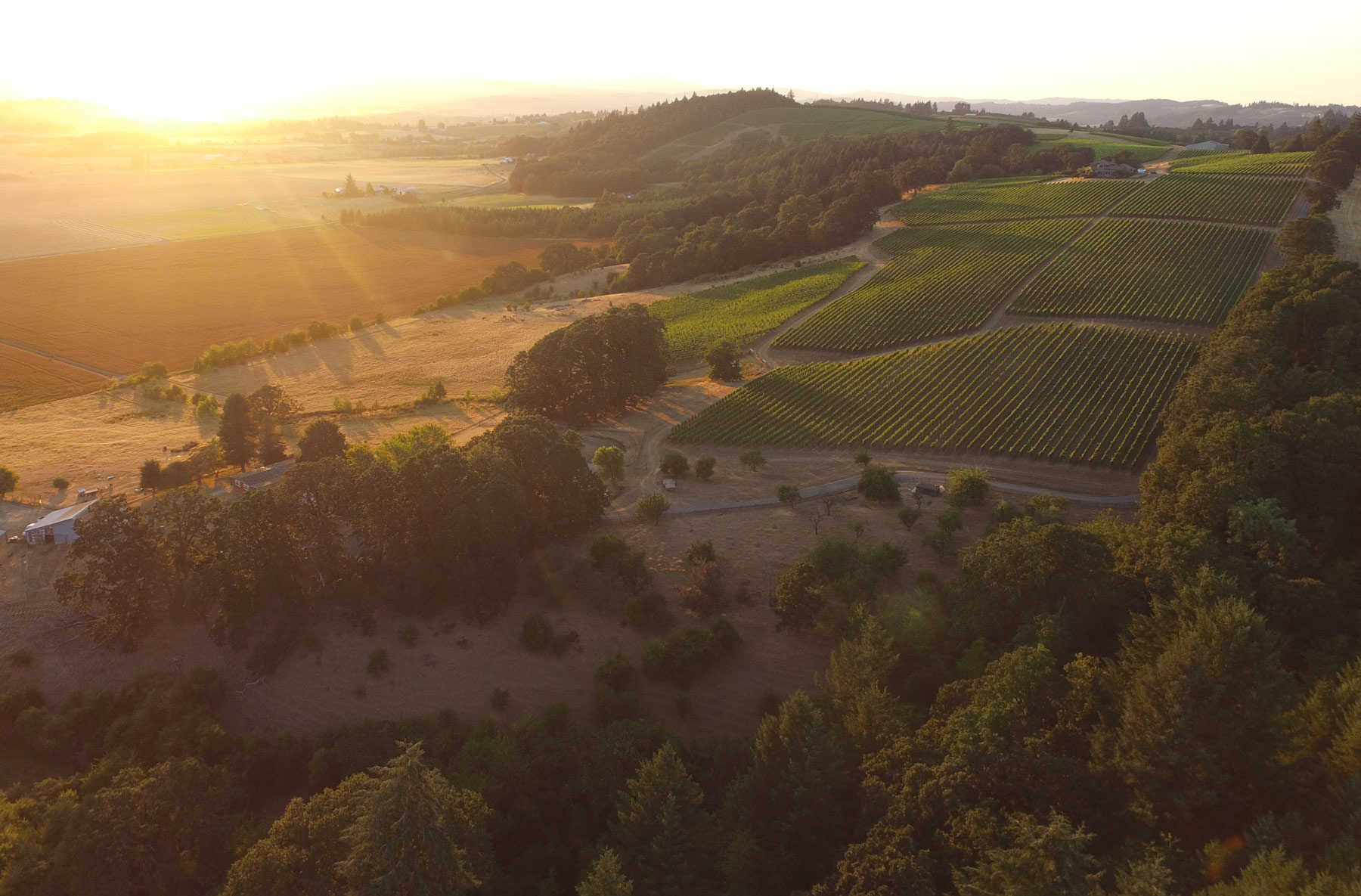 Join the WineryHunt Oregon Club
Members enjoy waived tastings and discounts at Featured Wineries throughout the year
View Club Details