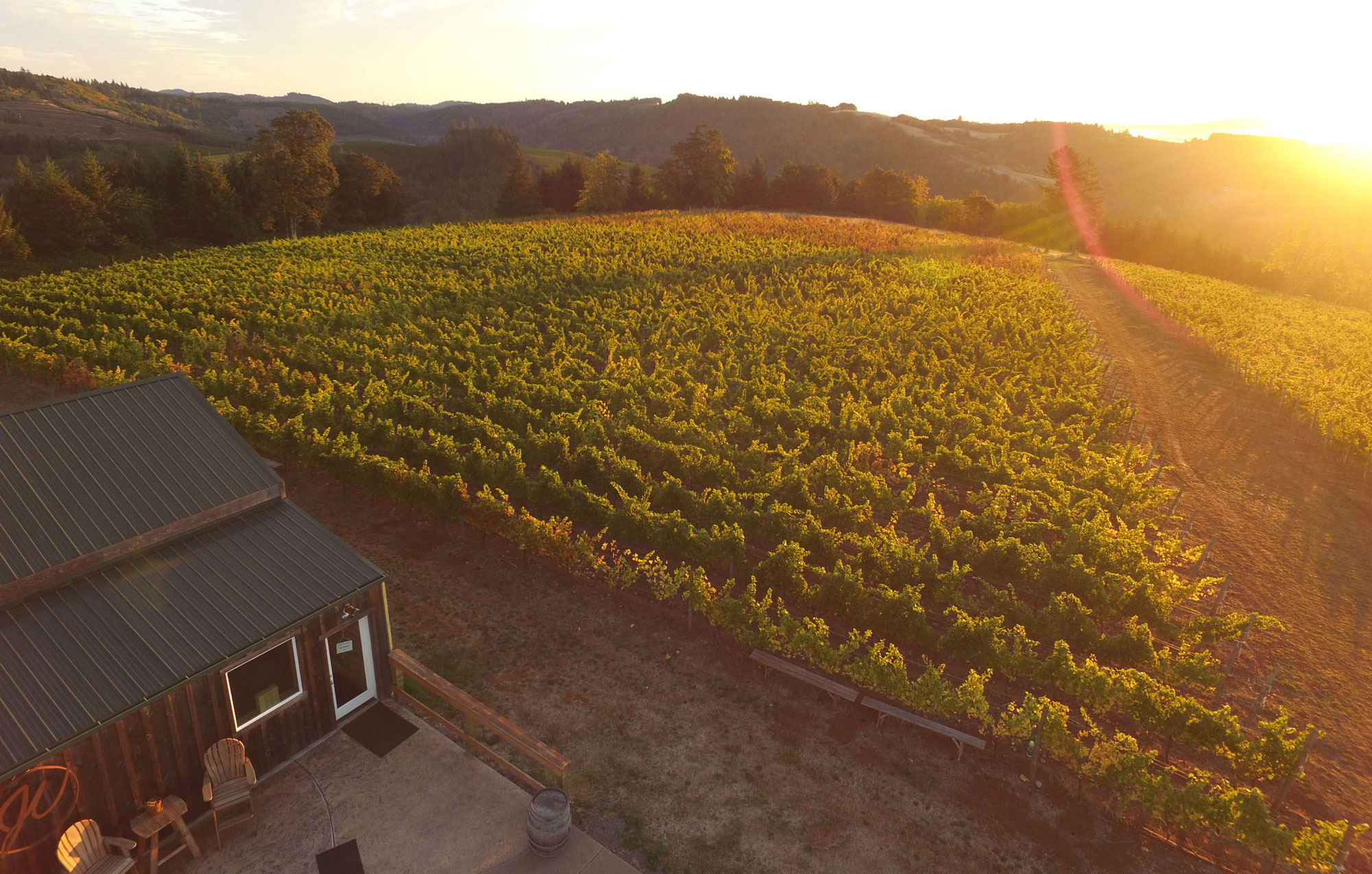 A Wine Tasting Itinerary in McMinnville, Oregon
Featured November 2019
The McMinnville Foothills is a can't-miss Oregon wine tasting destination
Tucked amongst the low-lying foothills bordering the western edge of McMinnville, one hour southwest of Portland, are the wonderful wineries and vineyards of the McMinnville foothills. The unique climate of the McMinnville AVA leads to fruit that ripen slowly and can hang longer on the vine than many other Oregon regions, creating wines with intense flavor and structure. The Pinots tend to be darker and more savory than other Willamette Valley AVAs, and the white wines are often acclaimed for their bright, fruit-forward profiles.
In total there are six tasting rooms hidden in the valleys and hills of this unique winegrowing region. We've highlighted three of the best for WineryHunt members to visit for waived tastings and discounts in November 2019. Being off the beaten path a bit, this region is simply more peaceful than the crowded tasting rooms closer to Portland.
1 hour southwest of Portland
McMinnville is an easy drive one hour southwest of Portland
Get Directions
6 AVA Wineries
There are six wineries with tasting rooms in the McMinnville AVA. We've highlighted three of the top for WineryHunt members to visit in this itinerary
2021 WineryHunt Club Featured Wineries
WineryHunt club members enjoy member benefits at Elizabeth Chambers Cellars and Martin Woods Winery in 2021.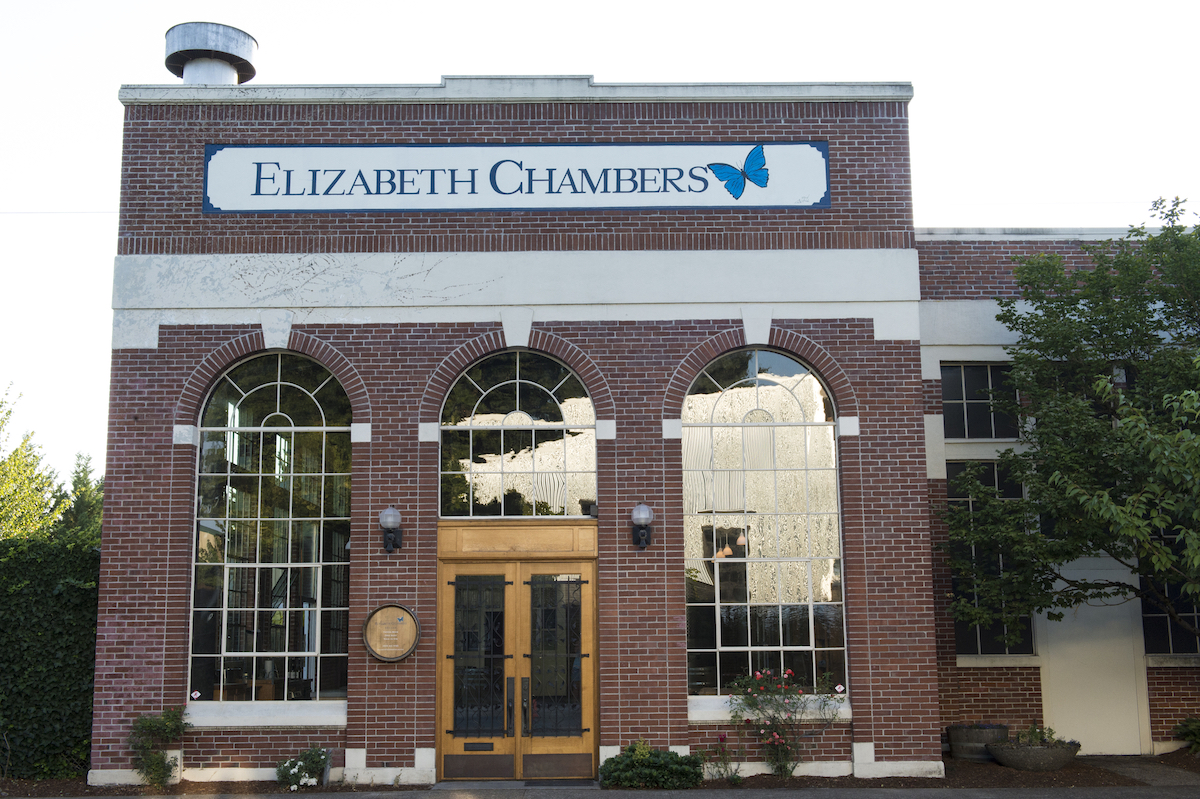 2021 CLUB FEATURED WINERY
Elizabeth Chambers Cellar
455 NE Irvine St, McMinnville, OR 97128
Directions & Hours
Website
Elizabeth Chambers Cellar is a boutique winery specializing in handcrafted micro-regional Pinot noir made in McMinnville. The butterfly on the Elizabeth Chambers Cellar label is a tribute to Elizabeth. Her determination to establish a boutique wine brand and her perseverance inspired her family to complete the winery's metamorphosis into a luxury destination for Oregon Pinot noir worthy of a collector's cellar.
Head Winemaker Drew Voit now guides the Elizabeth Chambers winemaking and vineyard relations. Drew and Cellar Master Daniel Shepherd make wines from respected Willamette Valley vineyards such as Temperance Hill, Durant Vineyard, Lazy River Vineyard, and Fairsing Vineyard.
This is a tasting tour of the Willamette Valley no WineryHunt Member should miss!
Wines Produced: Chardonnay, Pinot noir, Rosé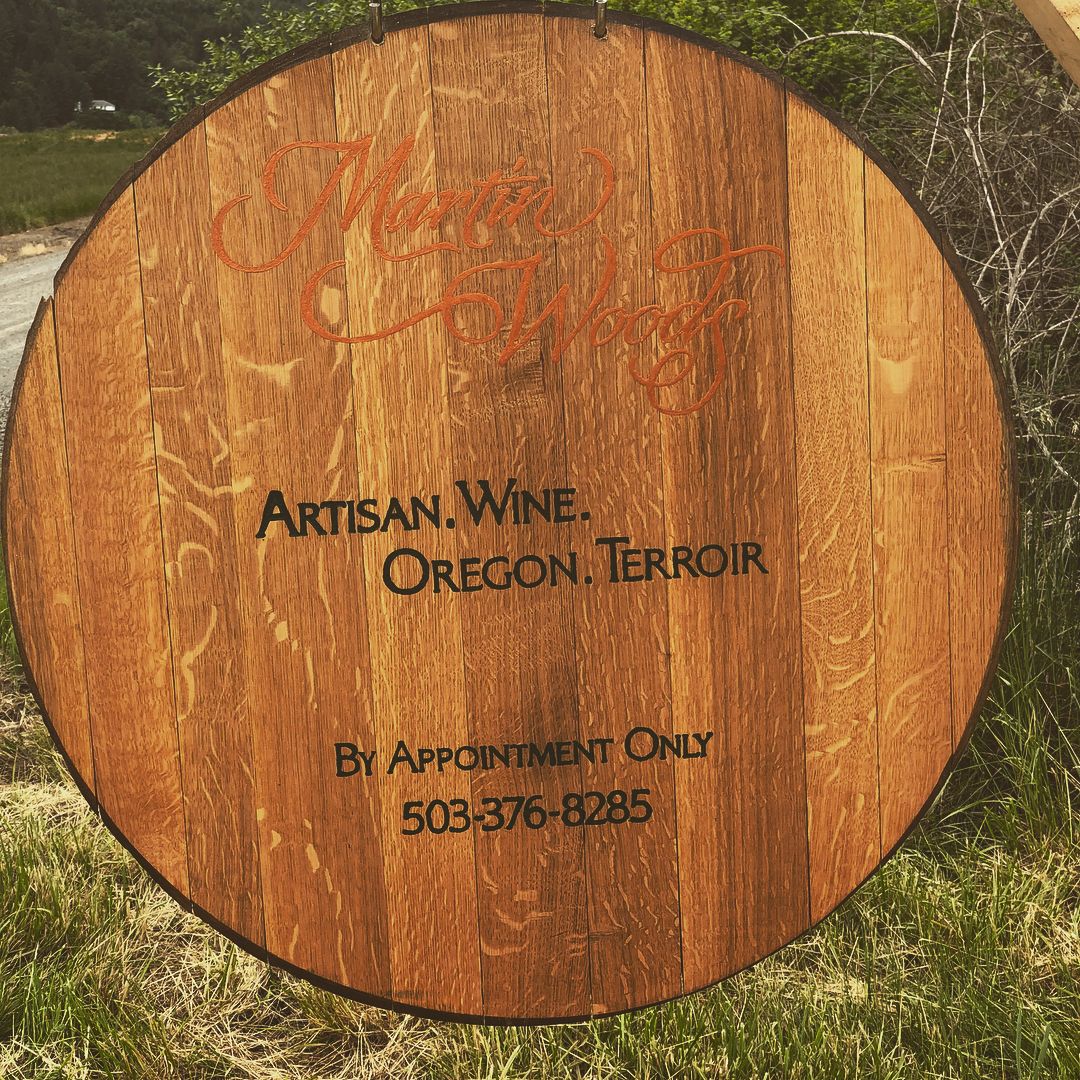 2021 CLUB FEATURED WINERY
Martin Woods Winery
20500 SW Eagle Point Rd, McMinnville, OR 97128
Directions & Hours
Website
Martin Woods may be the most authentic small Oregon winery of our times. The Oregon wine scene was once only a scattering of mom & pop winemakers making small lots of exceptional wines out of nondescript countryside garages. Those days feel long gone now, but every once in a while you stumble across a winery that harkens to the good old Oregon winemaking days. Martin Woods is just that.
Martin Woods winery is secluded in the wooded foothills of Oregon's coast range mountains, within the McMinnville AVA. Spearheaded by winemaker/vigneron Evan Martin, Martin Woods is driven by ideals of searching out and partnering with cool-climate vineyard sites in the Willamette Valley to produce truly-exceptional, artisan, terroir-driven Pinot Noir, Chardonnay, Gamay, Riesling, Gruner Veltliner and Rosé. They also source Cabernet Franc and Syrah from the absolutely unique terroirs of northeastern Oregon: The Rocks District of Milton-Freewater and the Walla Walla Valley. These are wines with the classic qualities of elegance, lifted aromas, textural complexity, weight and tension...Highly pleasurable wines that complement cuisine and offer long-cellaring potential.
If you are looking for truly stunning wines from a brilliant winemaker, you will find what you are looking for with a tasting appointment at Martin Woods.
Wines Produced: Pinot noir, Chardonnay, Cabernet Franc, Gruner Veltliner, Rosé
Featured in Previous Years
While these wineries aren't offering benefits to WineryHunt Club Members in 2021, they are well worth visiting when you are in the McMinnville AVA.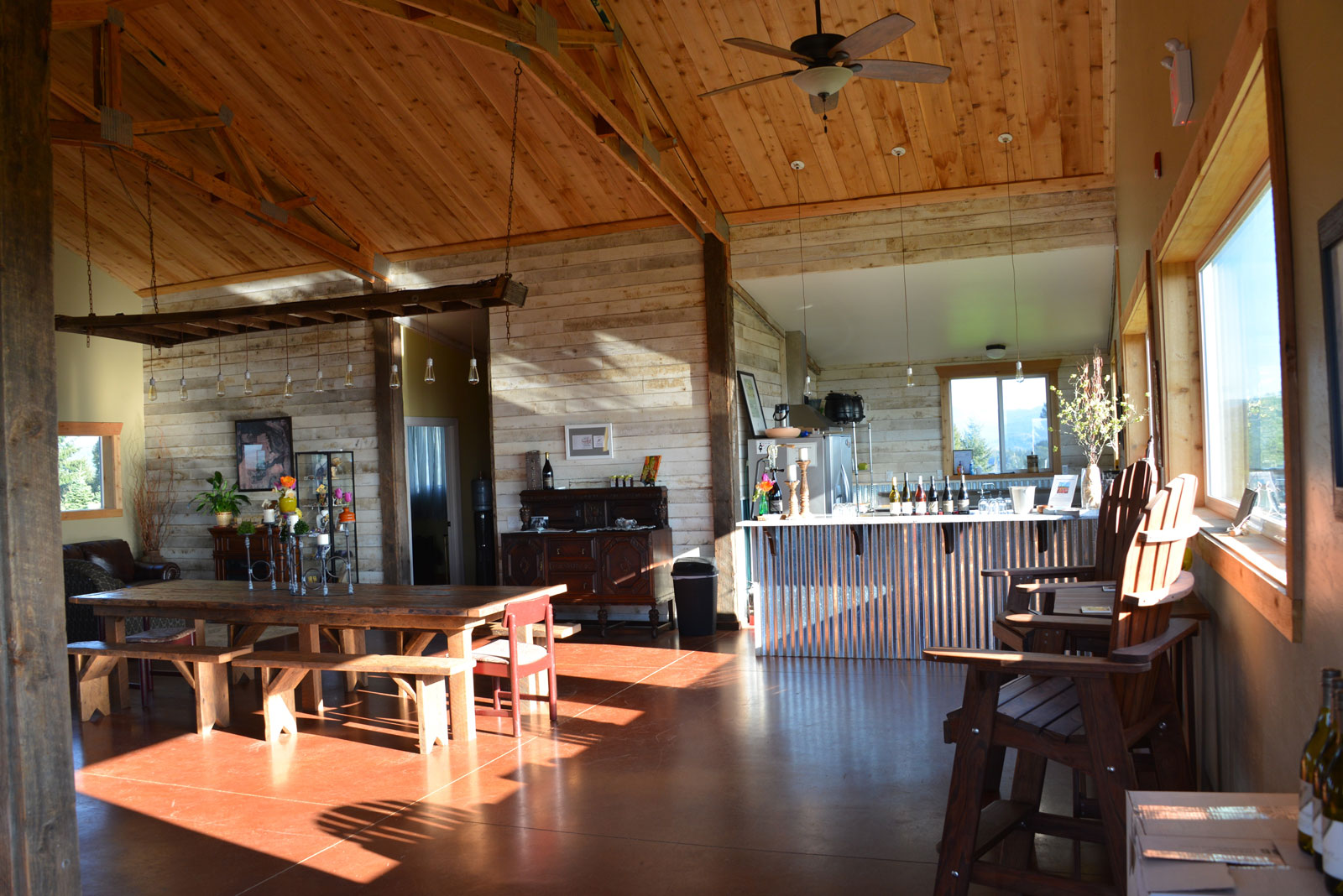 J Wrigley Vineyards
19390 Cherry Hill Rd, Sheridan, OR 97378
Directions & Hours
Website
Begin your wine tasting tour at J Wrigley Vineyards, located in the southernmost part of the McMinnville foothills 20 minutes from downtown McMinnville. The Wrigley family purchased 200 acres of vineyard land here in 2006 and promptly planted Pinot Noir, Riesling, Pinot Gris and Chardonnay. The cooling winds of the nearby Van Duzer corridor cause the grapes to ripen slowly, creating wines with intense flavor and structure.
The J Wrigley tasting room is a rustic-style barn with beautiful views of the vineyard, surrounding tree farms and valley in the distance. Producing 2000 cases annually, the majority of the wine is available only through the tasting room and local restaurants. J Wrigley has come to be known both as a unique wine tasting destination as well as a beautiful wedding venue.
Wines Offered: Chardonnay, Pinot Gris, Riesling, Pinot Noir, White Bubbles, Rosé Bubbles, Rosé of Pinot Noir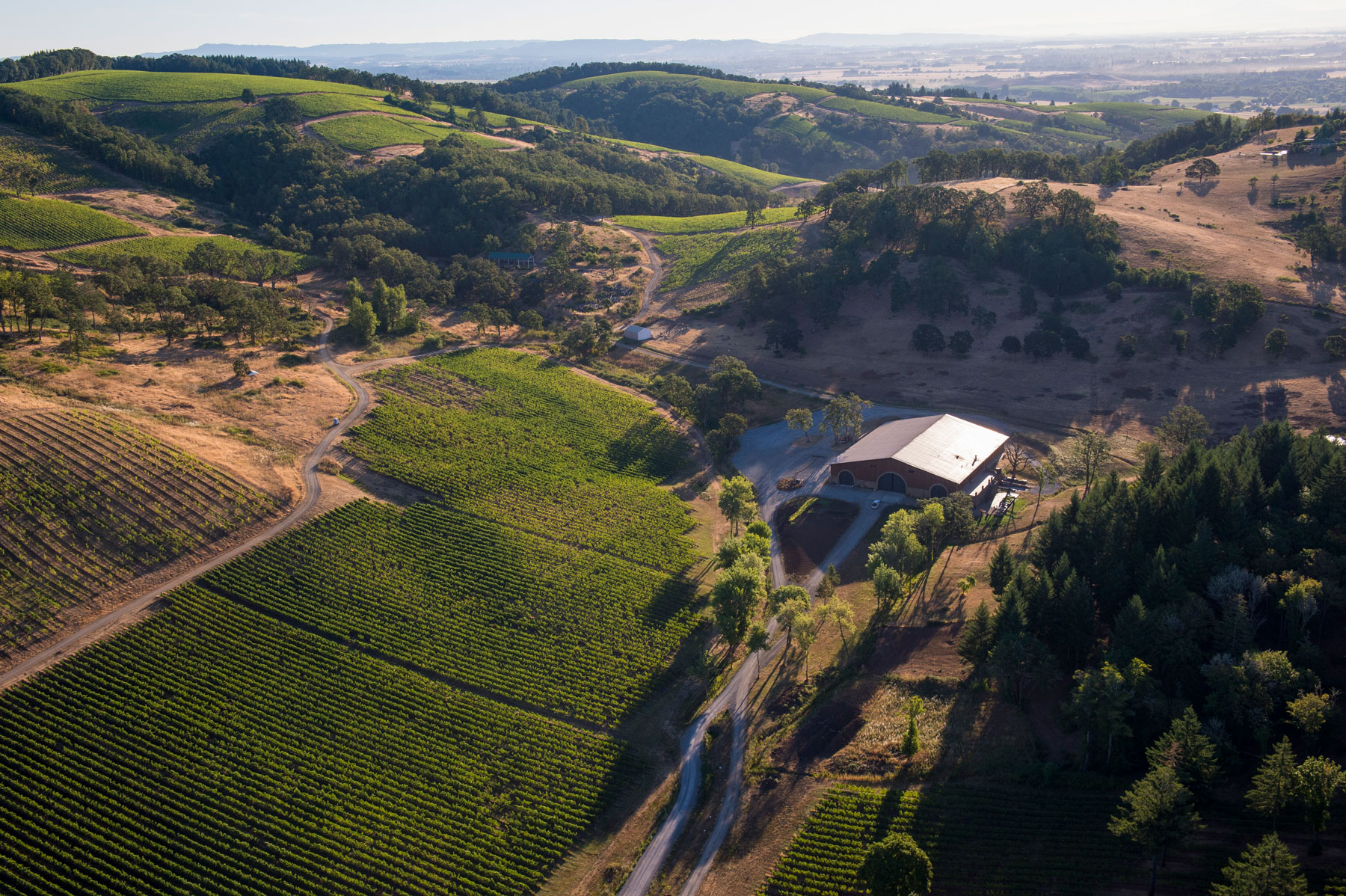 Maysara Winery
15765 Southwest Muddy Valley Road, McMinnville, OR 97128
Directions & Hours
Website
Maysara Winery is a family-owned operation located on a stunningly beautiful portion of the McMinnville foothills. You are sure to be wowed by the sprawling biodynamic vineyard as well as the extravagant stone and wood winery, which was constructed solely from materials found on the property. The Momtazi family has deep Iranian roots, which carries through into the interior design of the tasting room and the names of their Pinot noir, sparkling, and white wines.
The wines at Maysara are made from the estate Momtazi Vineyard, which covers over 250 acres of the property. Momtazi is a model biodynamic vineyard coveted by many local wineries. Being biodynamic, there is a complete absence of chemical use throughout the property. The Momtazi family grows a variety of plants and herbs that are used to make compost teas to nourish the vines. The wines have a certain wildness and vibrancy to them, as though the nerve of the vineyard has carried through into bottle.
Wines Offered: Pinot Blanc, Pinot Gris, Riesling, Sparkling Wine, Pinot Noir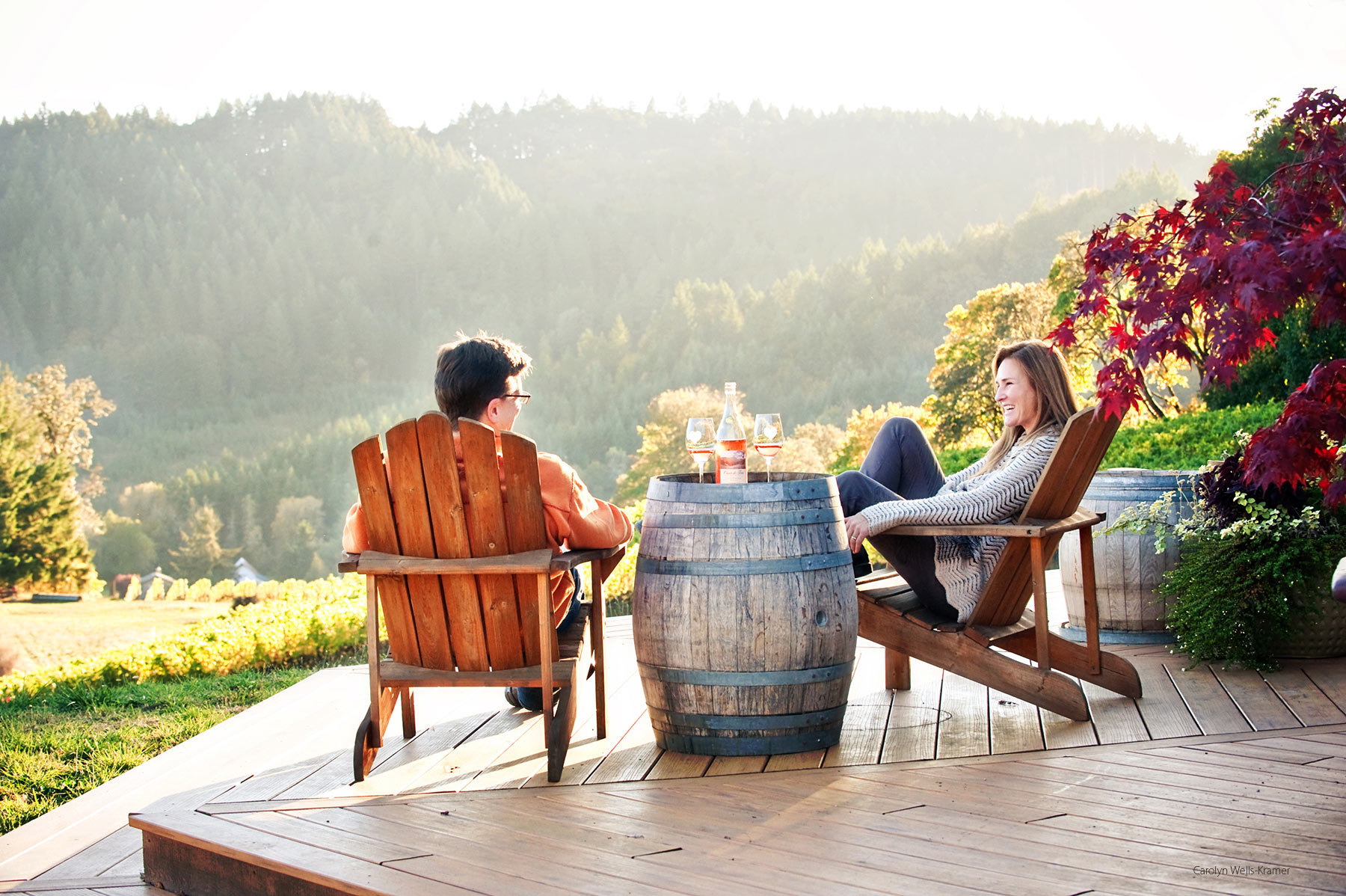 Coeur de Terre
21000 SW Eagle Point Rd, McMinnville, OR 97128
Directions & Hours
Website
Coeur de Terre is a gem of a winery hidden in its own private valley of the McMinnville foothills. Founded in 1998 by Scott and Lisa Neal, Coeur de Terre vineyard is carved into a steep, deeply wooded hillside, with a beautiful tasting room overlooking the estate vineyards. Visitors can sit on the wraparound deck to enjoy the wines and tranquility (you likely won't have cell service here...).
Winemaker Scott Neal crafts Pinot noir from the estate fruit, as well as elegant Pinot Gris, Dry Riesling, Rosé Rustique and Estate Syrah offerings. Their unique location in the foothills results in slow and gentle ripening of the estate fruit. This unique climate and the organic farming techniques used on the vineyard contribute to expressive, memorable wines. The tasting room hospitality is top-notch as well!
Wines Offered: Riesling, Pinot Gris, Rosé, Sparkling Wine, Pinot Noir, Syrah
View Gallery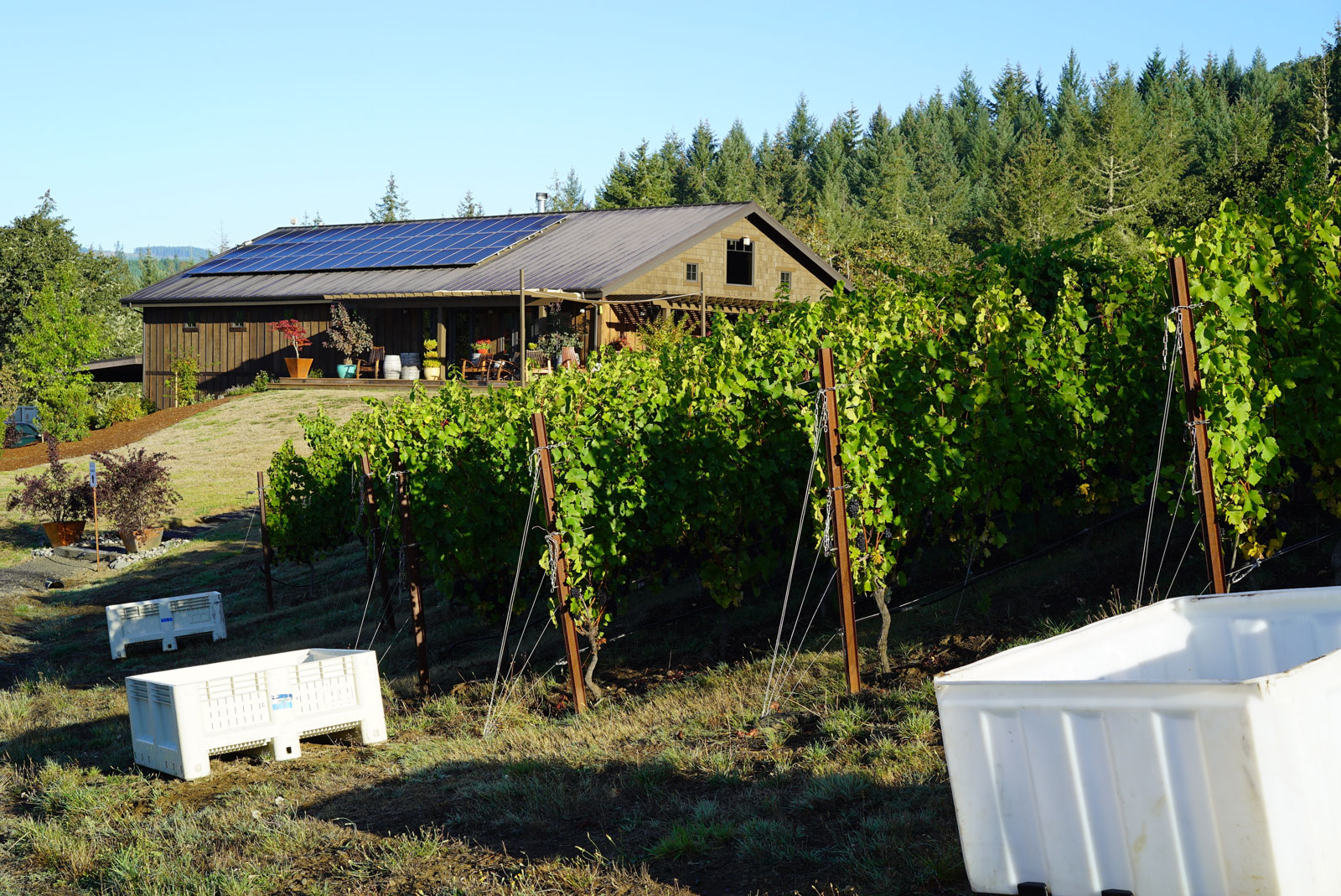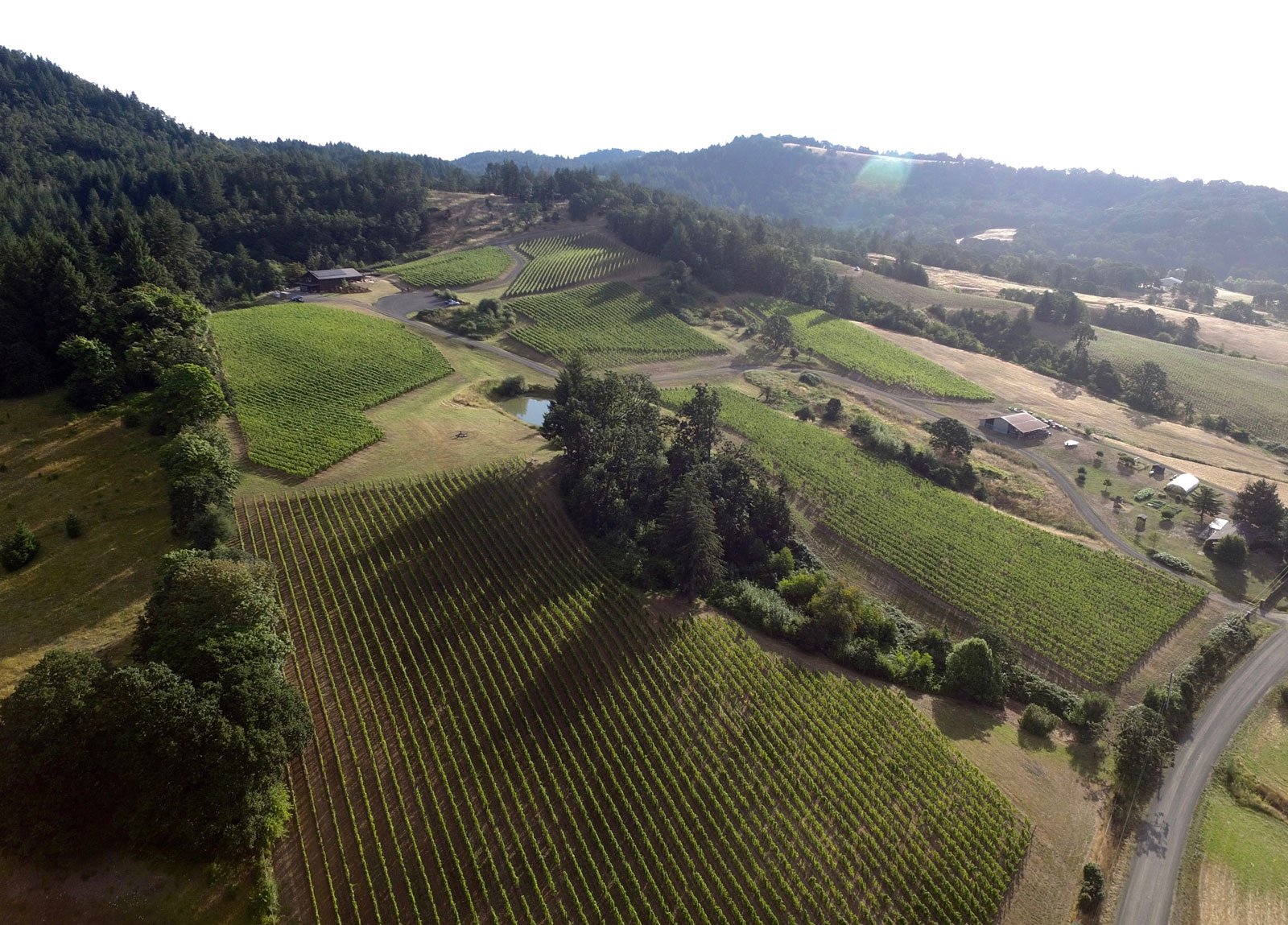 Coeur-de-terre-1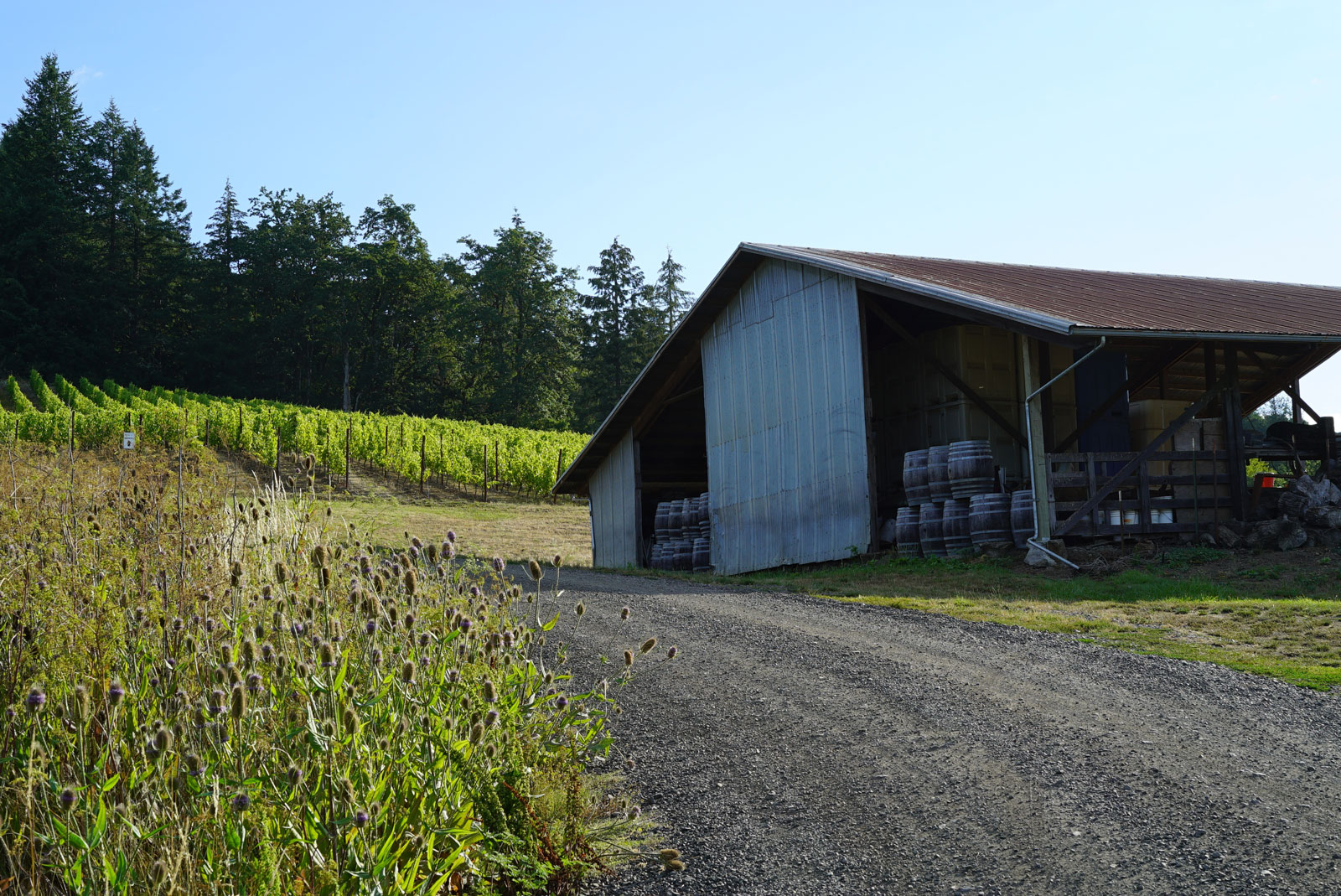 Coeur-de-Terre-5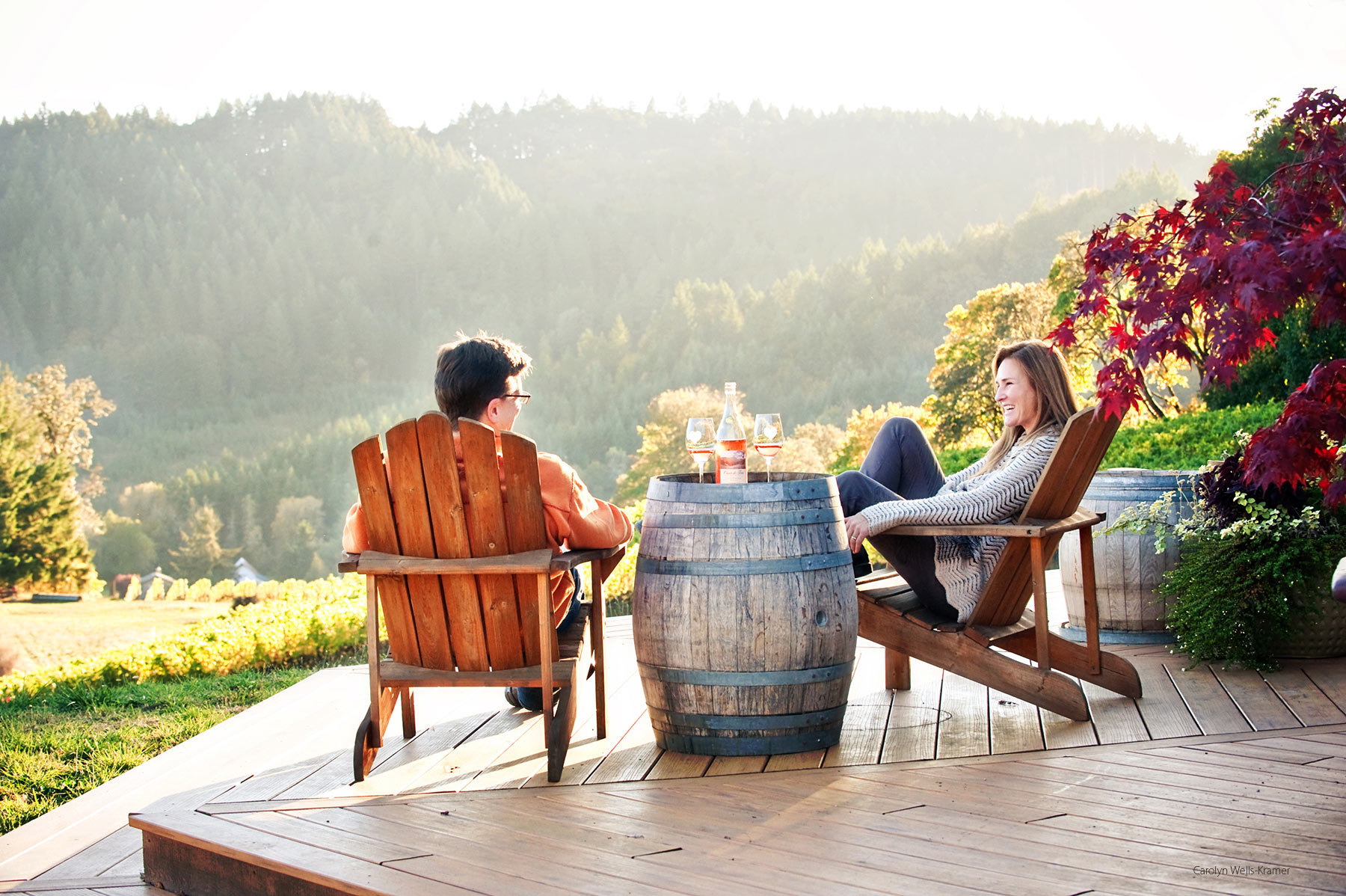 CDT-Deck-Frontpage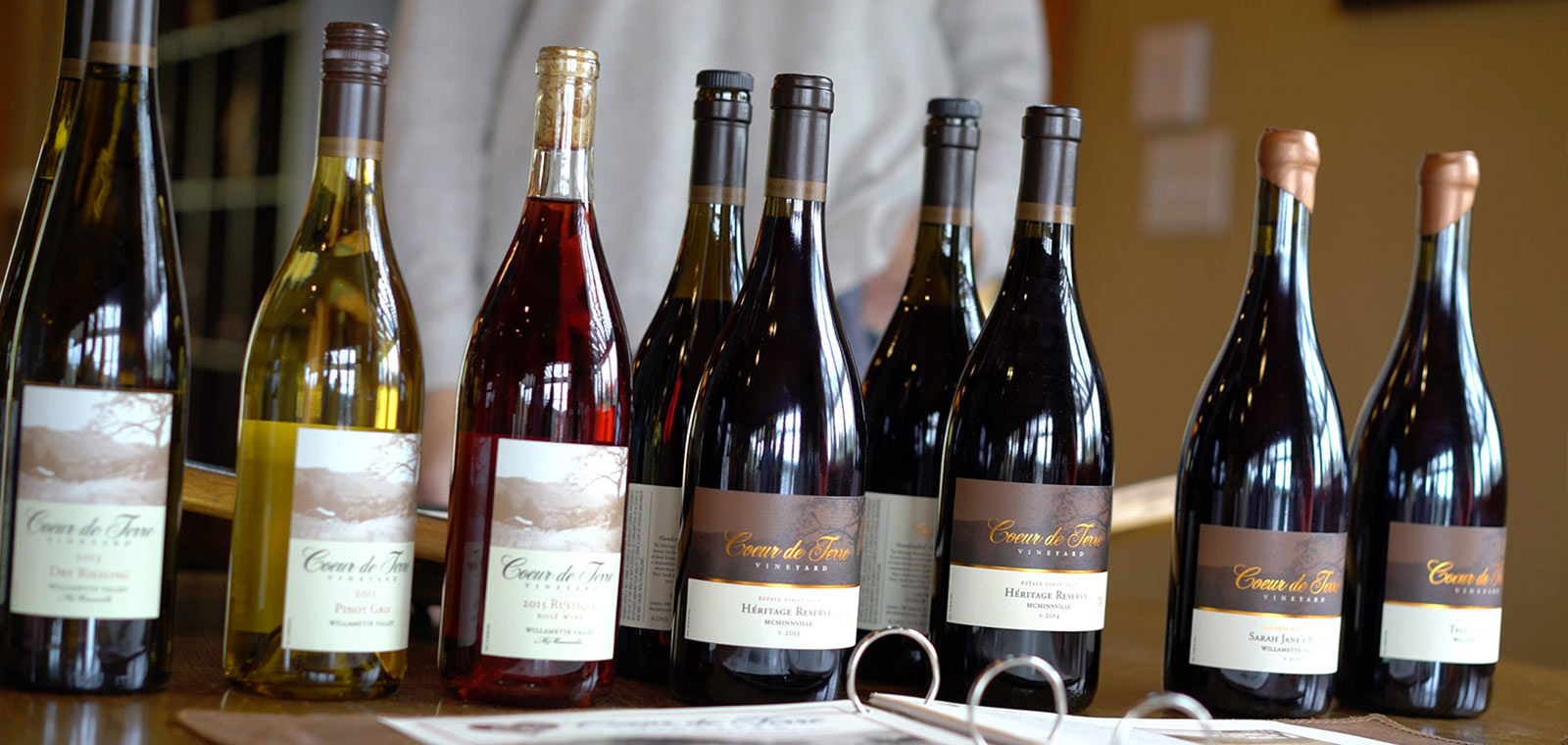 Helicopter-Tour-Oregon-4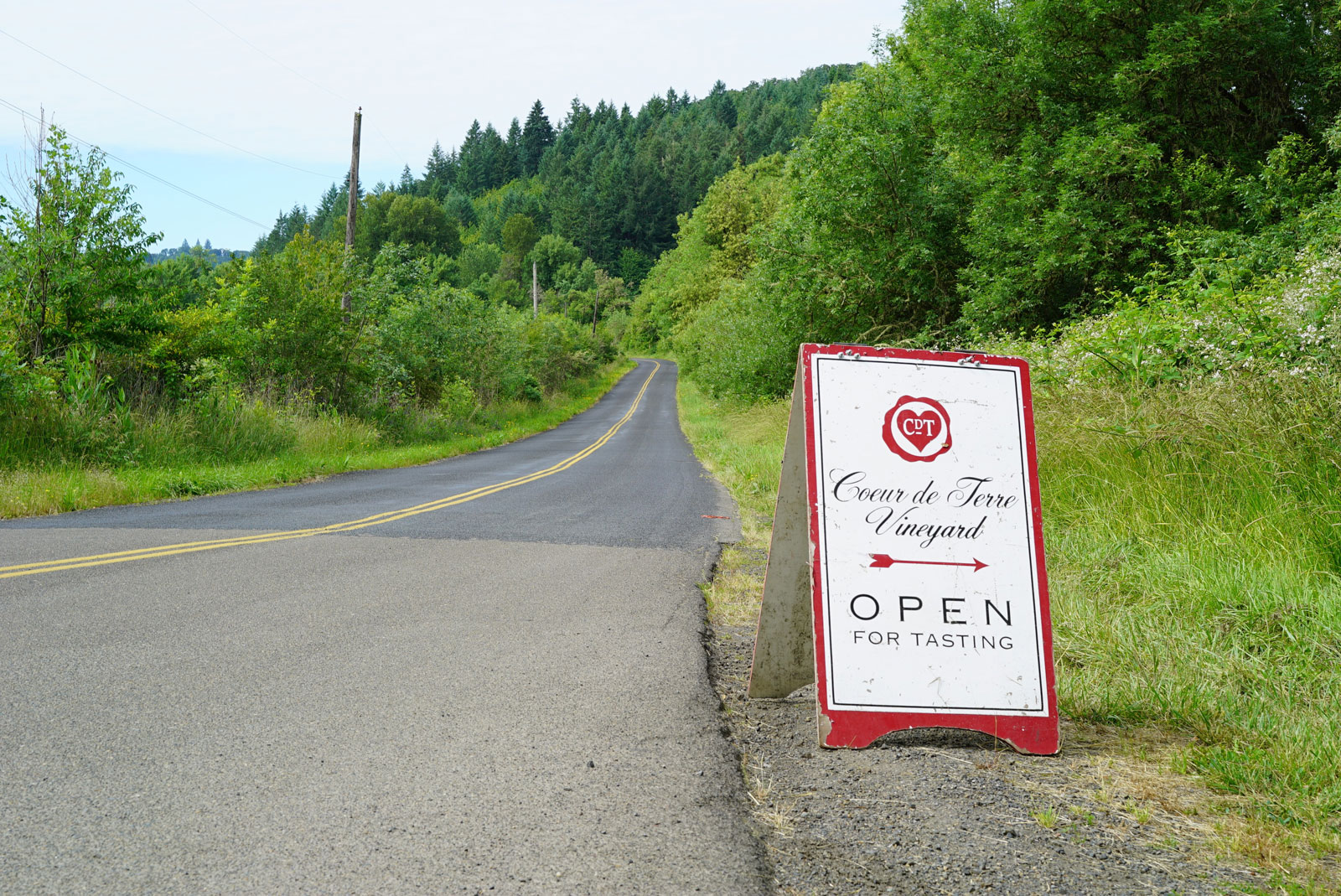 Coeur-de-Terre-4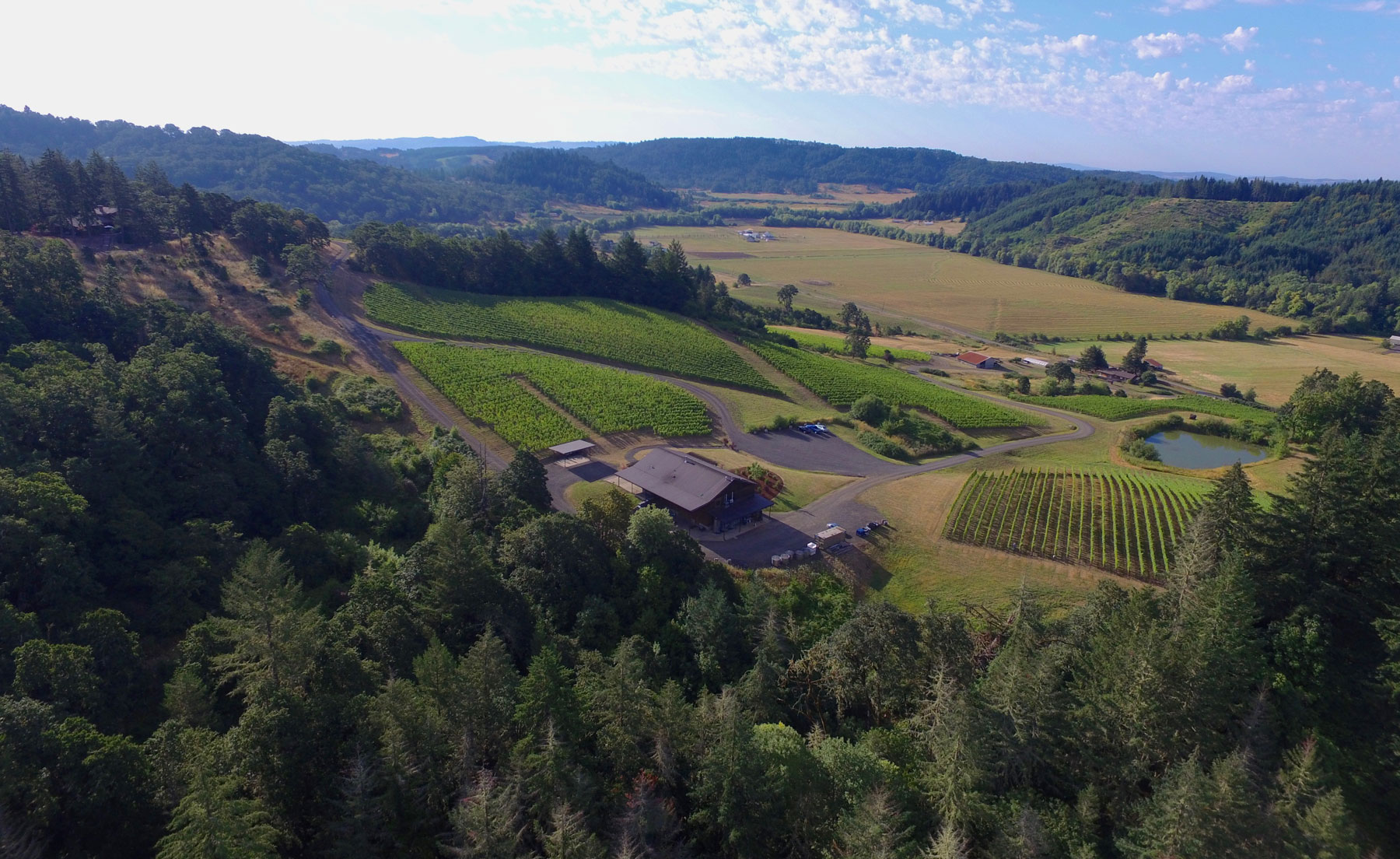 CDT-7
Resources for your Tasting Adventure to McMinnville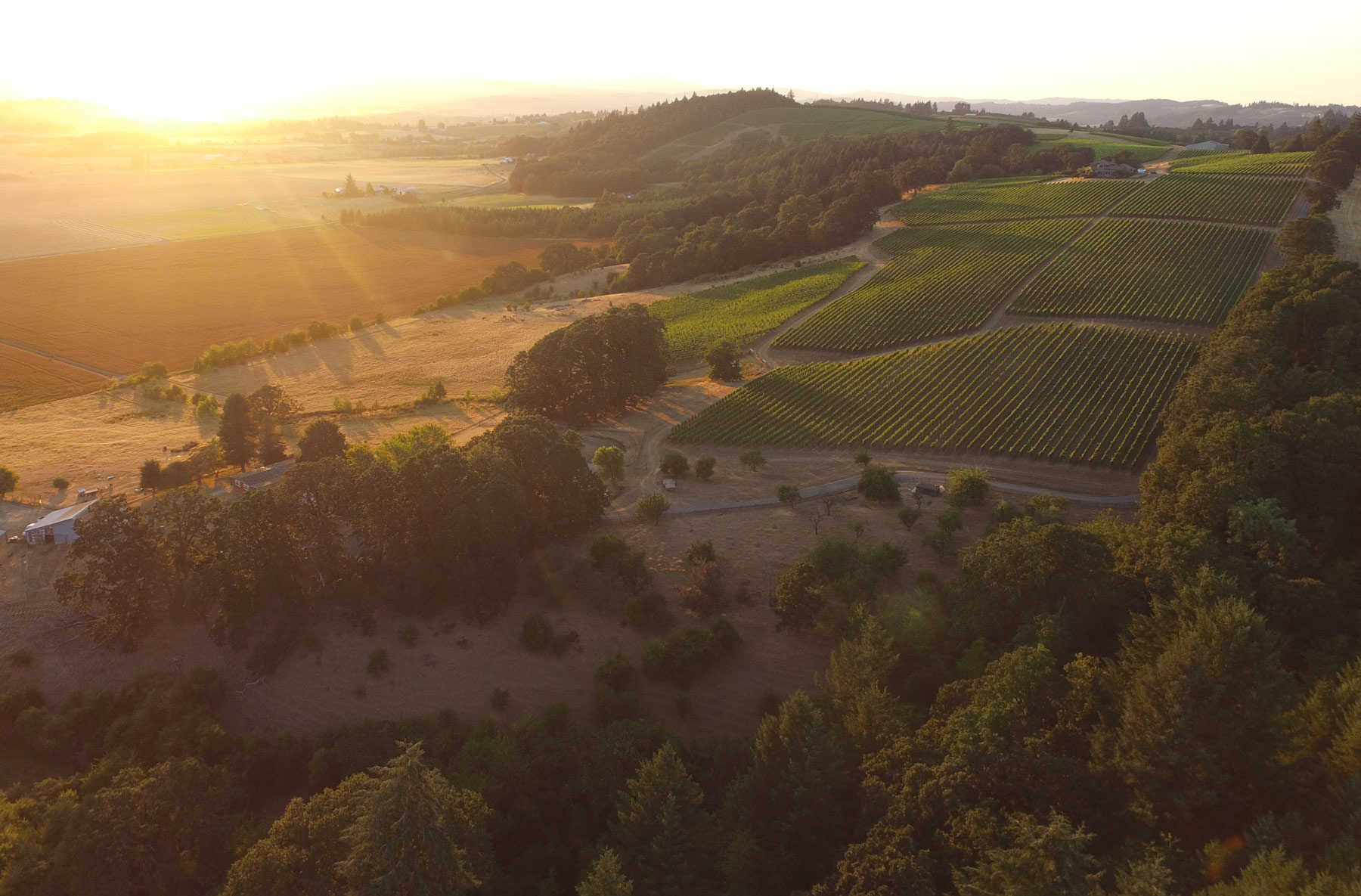 Join the WineryHunt Oregon Club
Club members enjoy waived wine tastings and discounts in 12 Oregon wine regions throughout the year
View Club Details