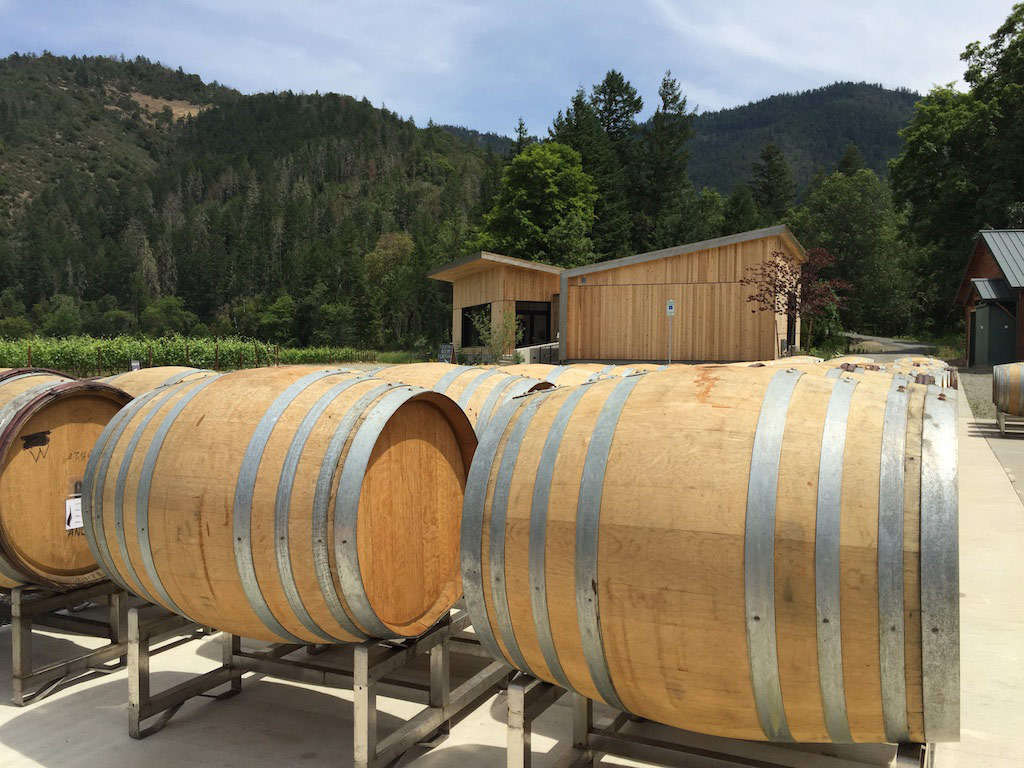 A Wine Tasting Itinerary of the Eastern Applegate River Valley
Where It Is
The Applegate River Valley is located in southwestern Oregon, 4 hours 30 minutes down I5 from Portland. The nearest town is Jacksonville, a charming 1800s gold mining town situated 15 minutes west of these wineries. We recommend staying in an AirBNB in Jacksonville during your tasting trip to this region.
Why Visit
Amongst the forested hillsides and fertile valleys of the Applegate River are nearly 20 wineries producing an array of high-quality wines. Sunset Magazine calls this area "The New Napa" and "Wine country the way it should be". These three wineries are among the best in the eastern side of the valley, offering interesting wines and high quality experiences.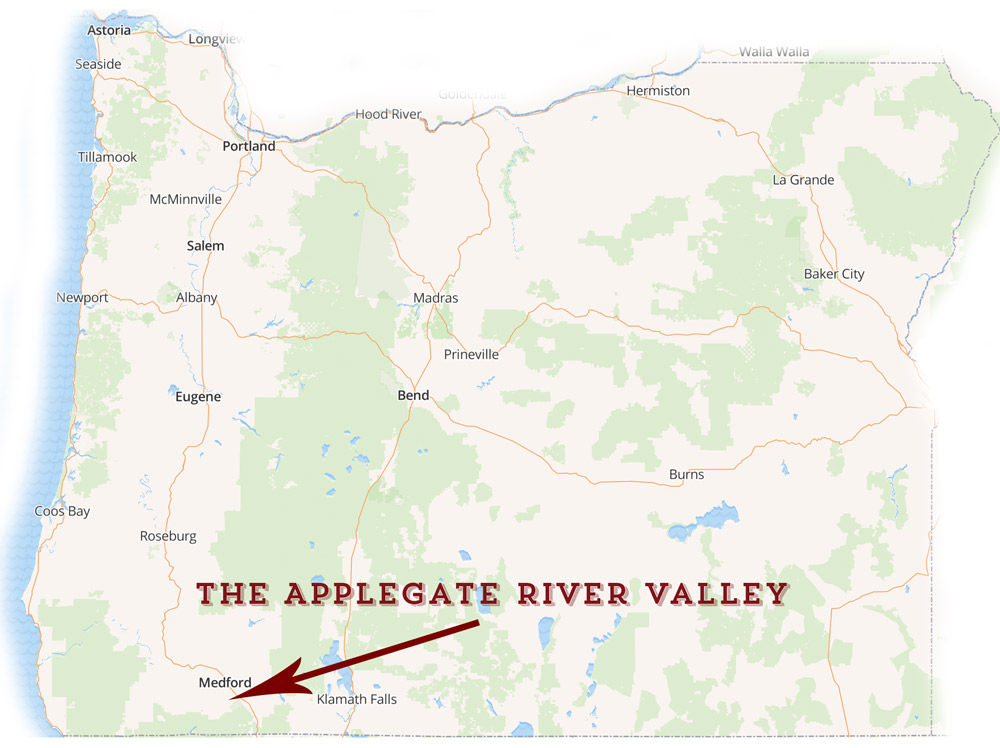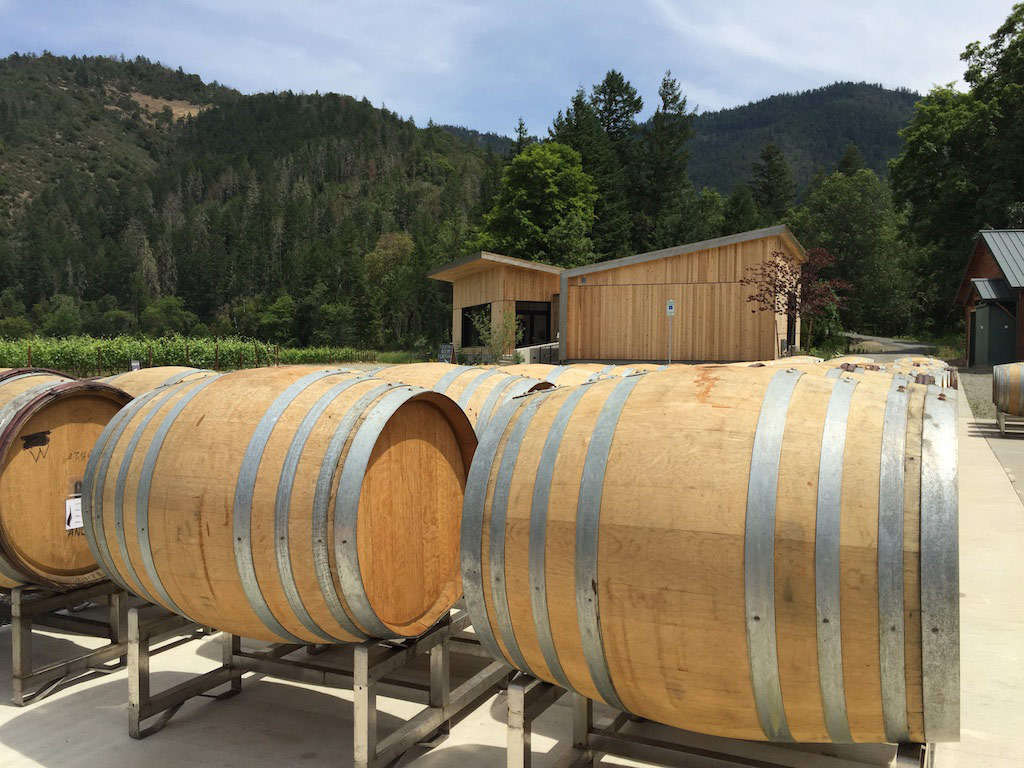 Cowhorn Vineyard & Garden
Begin your wine tour at Cowhorn Vineyard & Garden, a 20 minute drive southwest of Jackonsonville. The first thing you'll notice about Cowhorn as you drive up is the beautiful modern architecture of the tasting room. This tasting room is the first in the U.S. to meet the zero-energy, toxin-free
Living Building Challenge
. Not only is it environmentally friendly, the tasting room is simply a gorgeous building to relax in while enjoying the tasting.
The wines are all biodynamically grown and have achieved a cult following among chefs and wine geeks throughout the United States. This is some of the best wine in the valley, with Viognier, Marsanne Rousanne, Syrah, Grenache, and several blended wines on the tasting menu.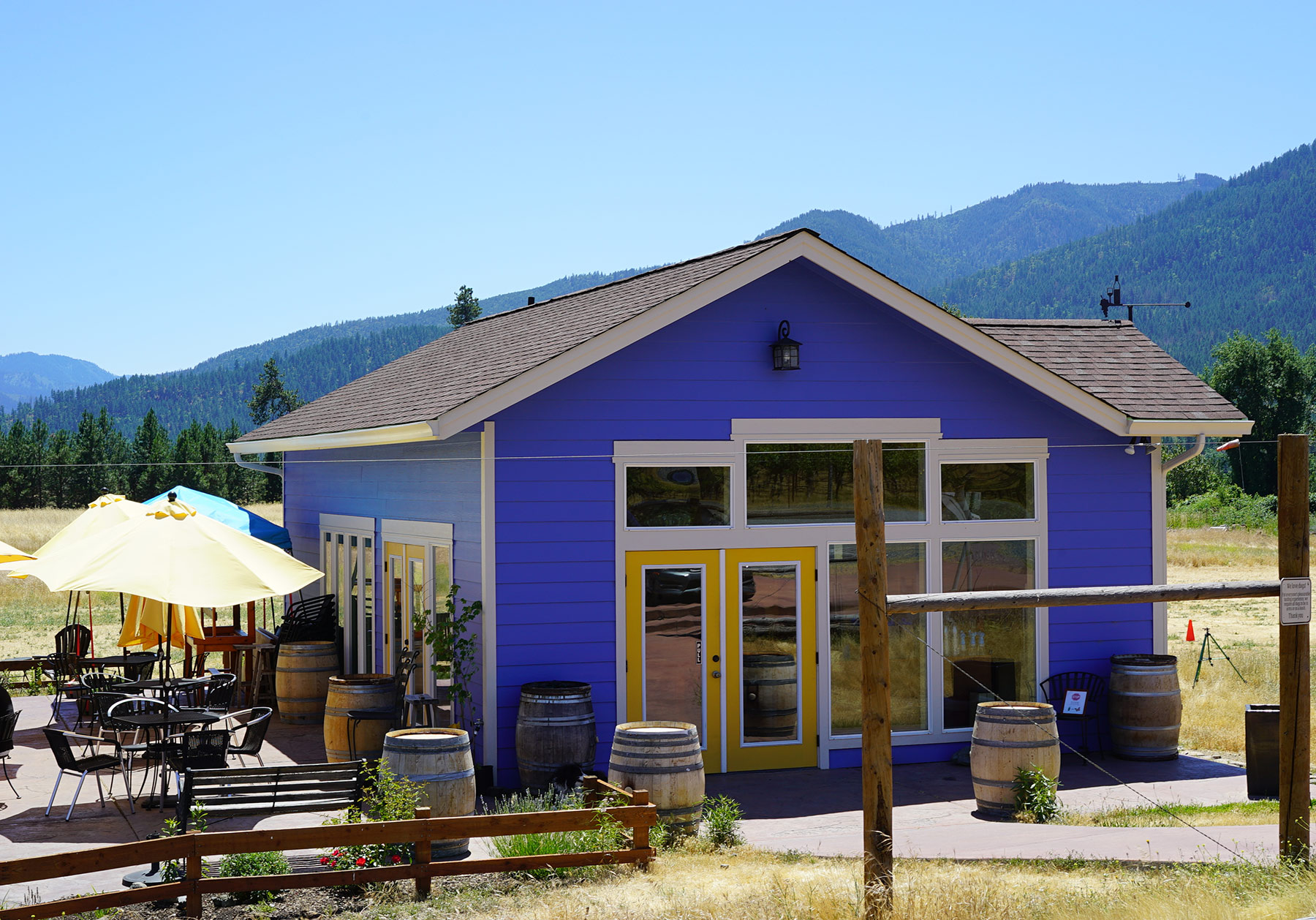 Longsword Vineyard
Twelve minutes from Cowhorn is Longsword Vineyard. This tasting room epitomizes Southern Oregon – you may be greeted by sheep, chickens or the vineyard dog. The tasting room is set on 10 acres of Chardonnay and Pinot noir vines, with expansive views of the valley. The wines are unique and include a the sparkling Chardonnay, Gewürztraminer, Viognier, Merlot, and Syrah, amongst others.
In back of the tasting room is a field where local paragliders land after jumping from a nearby hilltop. It makes for a very interesting experience to sip your wine on the outdoor patio as paragliders land nearby!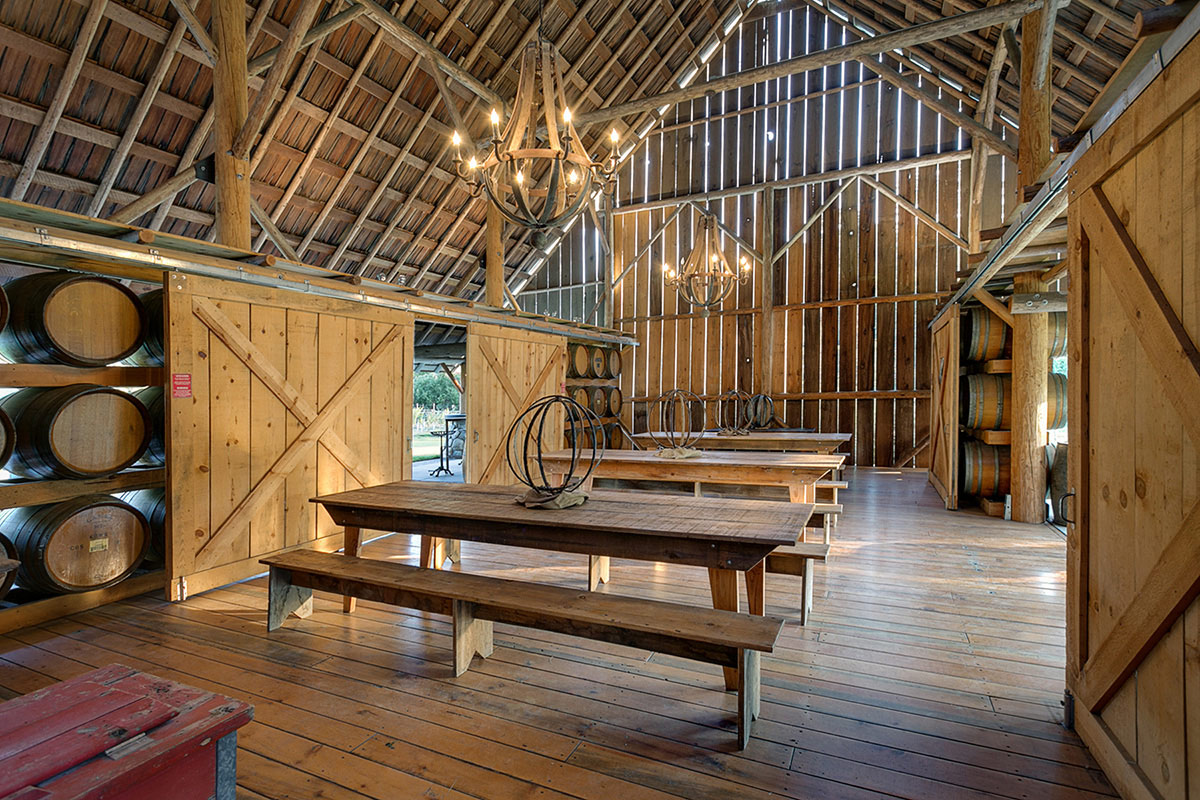 Red Lily Vineyards
Just down the road from Longsword is Red Lily Vineyards. You'll pass over a small bridge that crosses the Applegate River to reach the beautiful winery and tasting room. Inside the tasting room you'll be greeted with a wide range of spanish-inspired wines, including tempranillo and verdejo.
What makes Red Lily Vineyard stand out is their location directly on the Applegate River. You are encouraged to take a short walk down to the river to enjoy your wines on the riverbank. It is noticeably cooler next to the river and a exactly where you'll want to be on a hot afternoon. Relax on chairs next to river while enjoying your wines and waving at cars that pass over the little winery bridge... it all makes for an ideal afternoon and a great end to your day of wine tasting.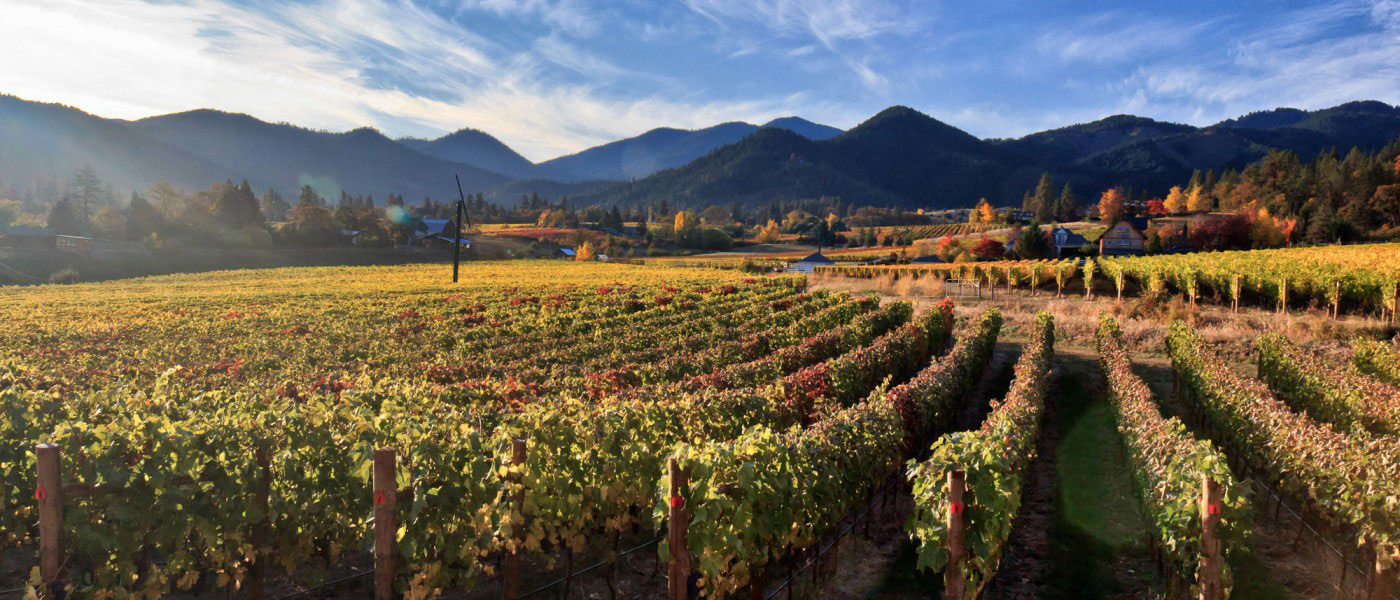 Where should we stay?
We recommend getting an AirBNB in Jacksonville. There are many beautiufl 1800s homes that have been converted into vacation rentals. If a more traditional hotel is what you are looking for, look in Medford, located another 10 minutes beyond Jacksonville.
We are spending many days here. Where else should we taste wine?
We recommend tasting at the wineries of downtown Jackonsville, including DANCIN, South Stage Cellars and Quady North (View that itinerary here). There are also many more wineries as you head west in the Applegate Valley, like Troon and Wooldridge Creek. Learn more about the Applegate Valley region here.
Discover More Of Oregon Wine Country
Join the WineryHunt Mailing List