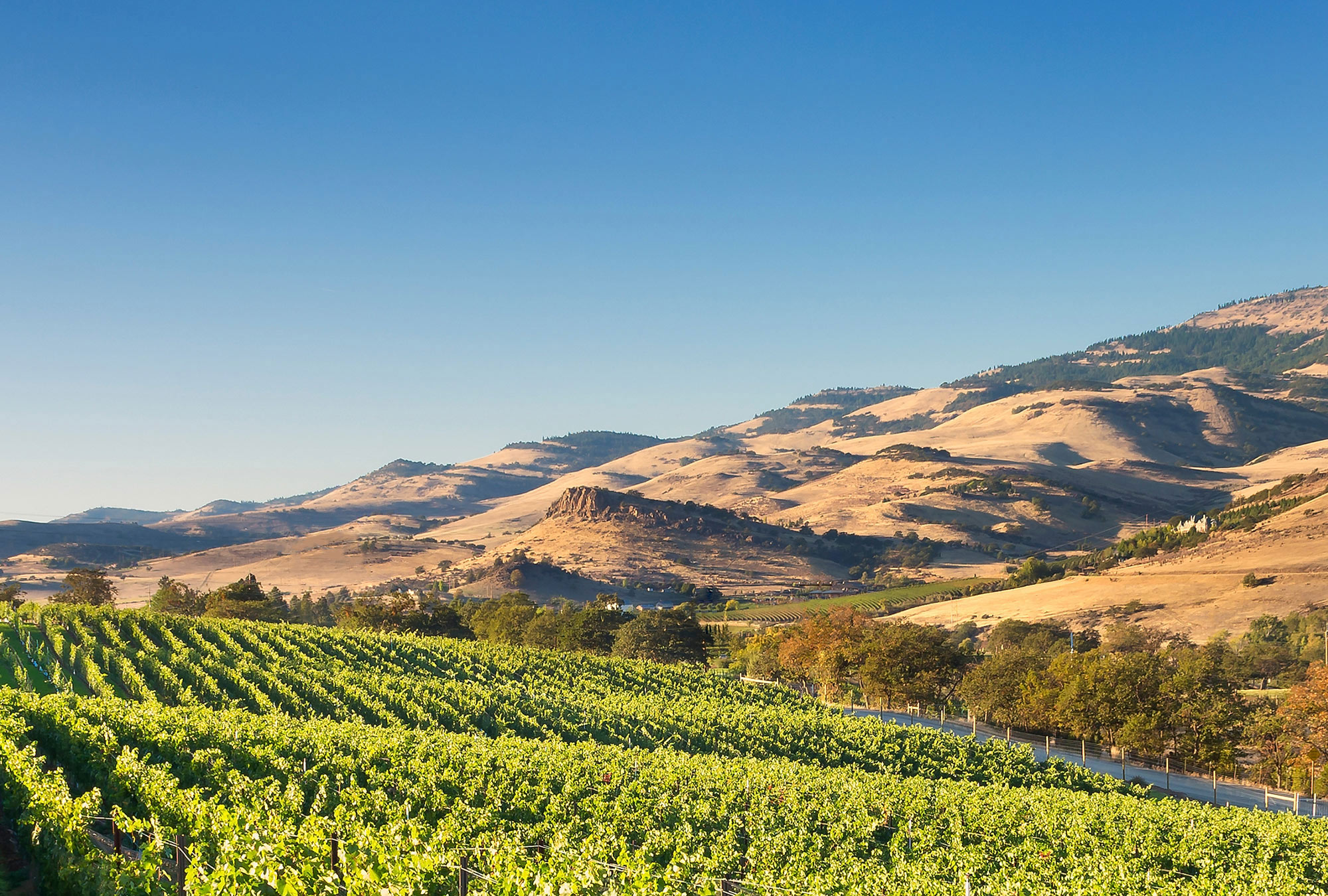 An Ashland, Oregon Wine Tasting Itinerary
At least once per year we encourage our members to leave the Willamette Valley and explore one of Oregon's more distant wine regions.
This year, we are headed to Ashland in Southern Oregon. Originally known for their Shakespeare Festival, this area in southern Oregon is quickly carving out a reputation for their acclaimed wineries. The three wineries listed on Ashland's itinerary offer venues and wines rivaling Willamette Valley, and we encourage you to make the four hour trek to explore them for yourself!
Distance from Portland
You can go by plane, train, or car to escape to Ashland! It's roughly 4.5 hours on four wheels.
Get Directions
13+ Wineries
More than 13 wineries are nestled into the Ashland area.
2021 WineryHunt Club Featured Wineries
WineryHunt club members enjoy member benefits at Irvine & Roberts Vineyards and Long Walk Vineyard in 2021.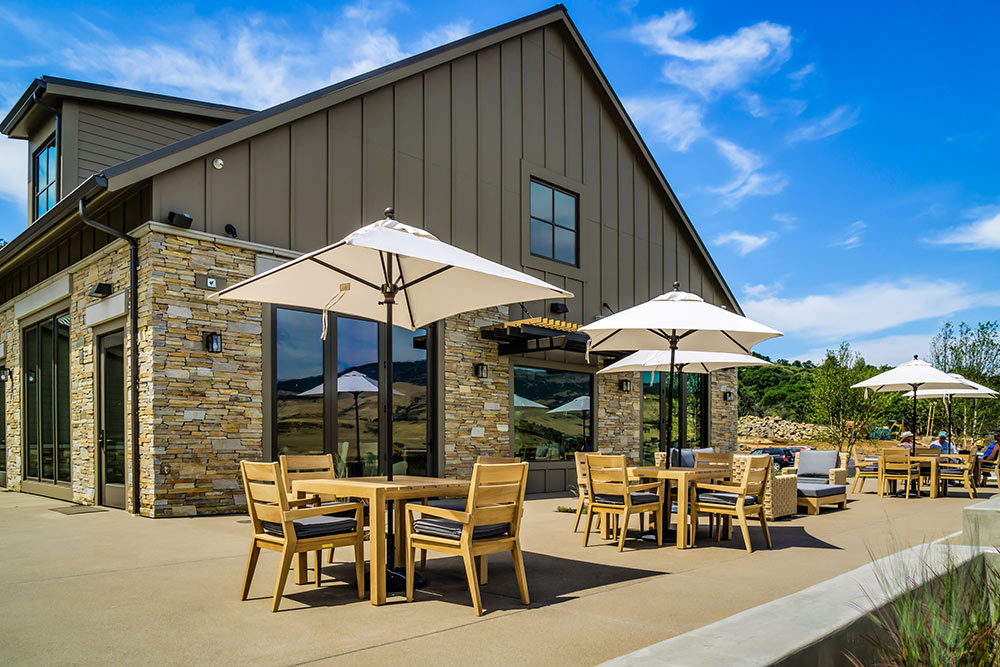 2021 CLUB FEATURED WINERY
Irvine & Roberts Vineyards
1614 Emigrant Creek Rd, Ashland, OR 97520
Directions & Hours
Website
Irvine & Roberts Family Vineyards is an alluring family winery in Ashland, Oregon, where they practice sustainable farming and produce ultra-premium Pinot noir and Chardonnay. Their high altitude vineyard is adorned with distinctive soils, climate, and east facing slopes that produce wines with extraordinary balance, flavor and intensity. They believe great wines come from great soil, so they strive to be conscientious stewards of the land, protecting the vineyard soils through practices that are certified sustainable by LIVE and Salmon Safe.
In 1997, Doug and Dionne Irvine returned to their roots in Oregon with the desire to raise their daughters in the same place that they had such fond childhood memories. Choosing Ashland, they soon discovered that the 80 acre ranch they would call home turned out to be an incredibly unique vineyard site. The first vines were planted in 2007, and the journey continued from there when Doug's sister and brother in law, Kelly and Duane Roberts, joined Doug and Dionne and created Irvine and Roberts Vineyards.
Wines Offered:Pinot Noir, Pinot Meunier, Rosé, Chardonnay
"My fiance and I tried this winery out for the very first time yesterday. The views are lovely, it's a very relaxed atmosphere and very peaceful. We received wonderful service..." -JM, Google Review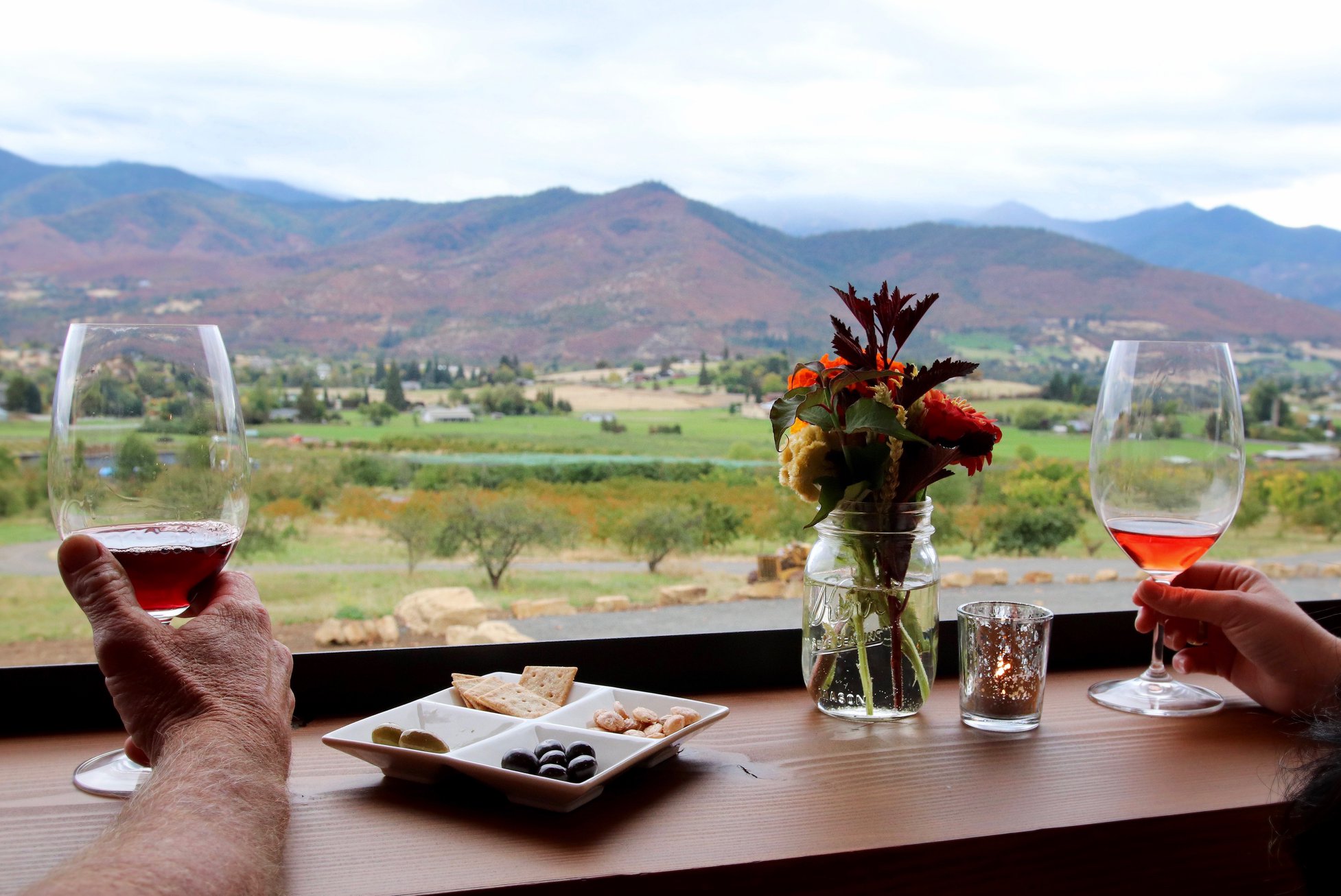 2021 CLUB FEATURED WINERY
Long Walk Vineyard
1800 N Valley View Rd, Ashland, OR 97520
Directions & Hours
Website
Wine grapes aren't the only fruit grown at Long Walk Vineyard – a working fruit orchard and stunning vineyard in Southern Oregon. Ashland, Oregon, a wonderful small city of arts and natural beauty, was a frequent getaway spot for Kathy and Tim from the time they were in college. Looking for an antidote to the growing congestion and pace of life in the Bay Area, and wanting to introduce their young children to life on a working farm and orchard, Kathy and Tim purchased Ashland's historic Valley View Orchard in 2000.
A very good bottle of wine played a large role in Kathy and Tim's decision to take on the challenge of operating the 50-acre orchard, with no previous farming experience. Their vision from the beginning was to transition the Orchard from a conventional operation to an organic, sustainable one. They've since accomplished that goal and planted acres of vineyards on the rest of the property.
The Long Walk Vineyard Tasting House recently opened to the public for wine tastings. Constructed from repurposed materials from the old barn standing on the property for decades, this state of the art tasting house features a wrap-around deck, roll-up doors to allow maximum ventilation and views and a stunning patio sitting right next to their Grenache vines - all with breathtaking views of the Rogue Valley.
Wines Produced: Mourvedre, Syrah, Grenache, Carignane, Zinfandel, Rosé
Featured in Previous Years
While these wineries aren't offering benefits to WineryHunt Club Members in 2021, they are well worth visiting when you are in Ashland.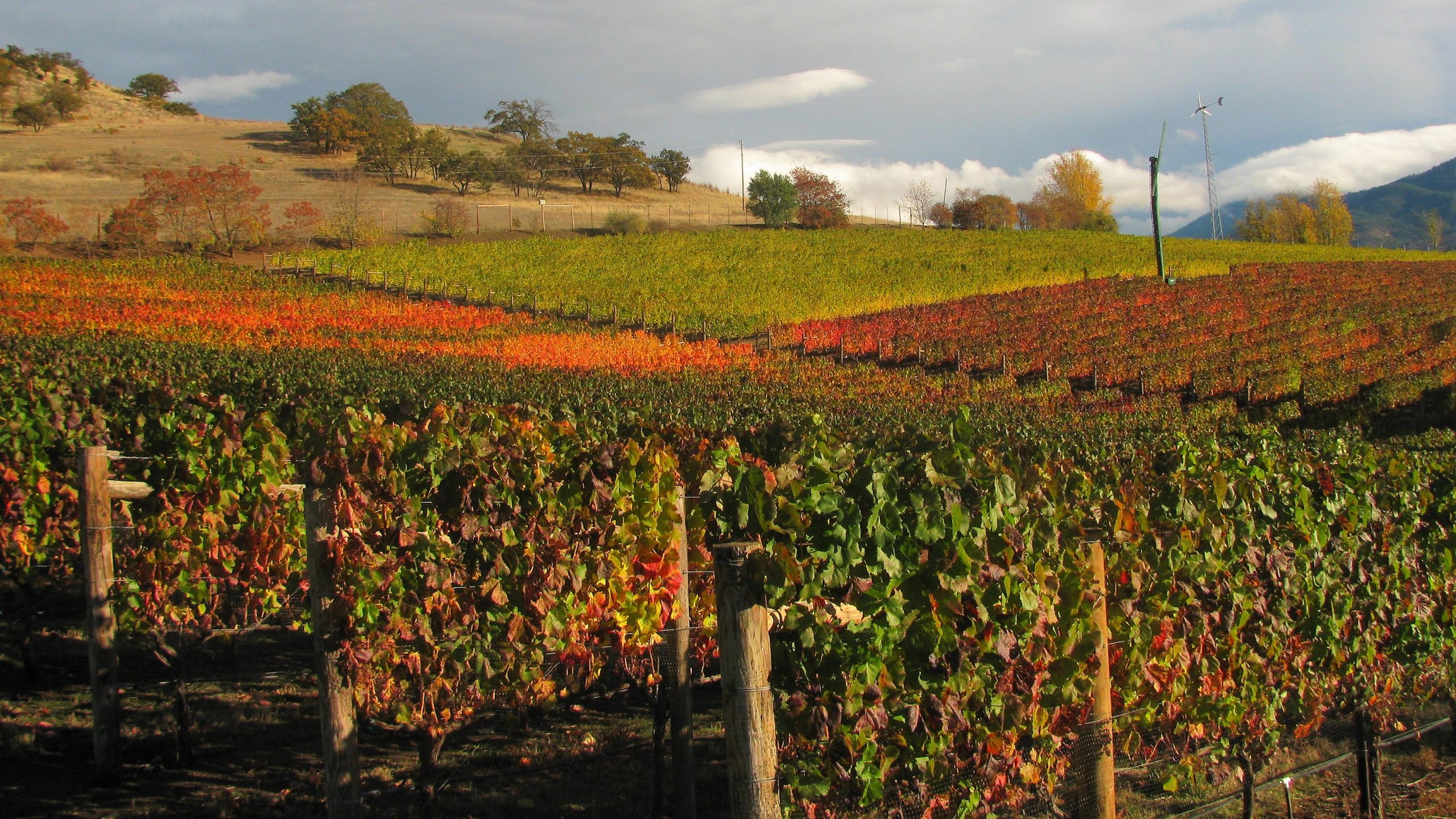 Dana Campbell Vineyards
1320 N Mountain Ave, Ashland, OR 97520
Directions & Hours
Website
Nestled in the foothills just outside Ashland, Dana Campbell Vineyards produces high quality wines from estate grown grapes. Planted in 2006, Dana Campbell Vineyard flourishes in the warmth of the Rogue Valley. The soil, weather, slope, and elevation of the vineyard is ideal for warm-climate varietals like Tempranillo, Malbec, Sauvignon blanc, Carmenere, and others. The cold temperatures at night mean the owners have had to install a wind machine to prevent things from freezing, but those temperatures are ideal for concentrating flavors and acids in the fruit, which leads to great wines.
Owners Patrick and Paula invite you to come taste their wines in a relaxed and picturesque environment. Enjoy their outdoor fire pit or indoor fireplace while you sip, or if the weather is fine, you can challenge your tasting mates to a game of bocce ball.
Wines Offered: Tempranillo, Malbec, Viognier, Sauvignon blanc, Mouvedre, Carmenere, Verdejo, Tannat
"Great wine, beautiful views of downtown Ashland. awesome place to relax and sip some wine." -TB, Yelp Review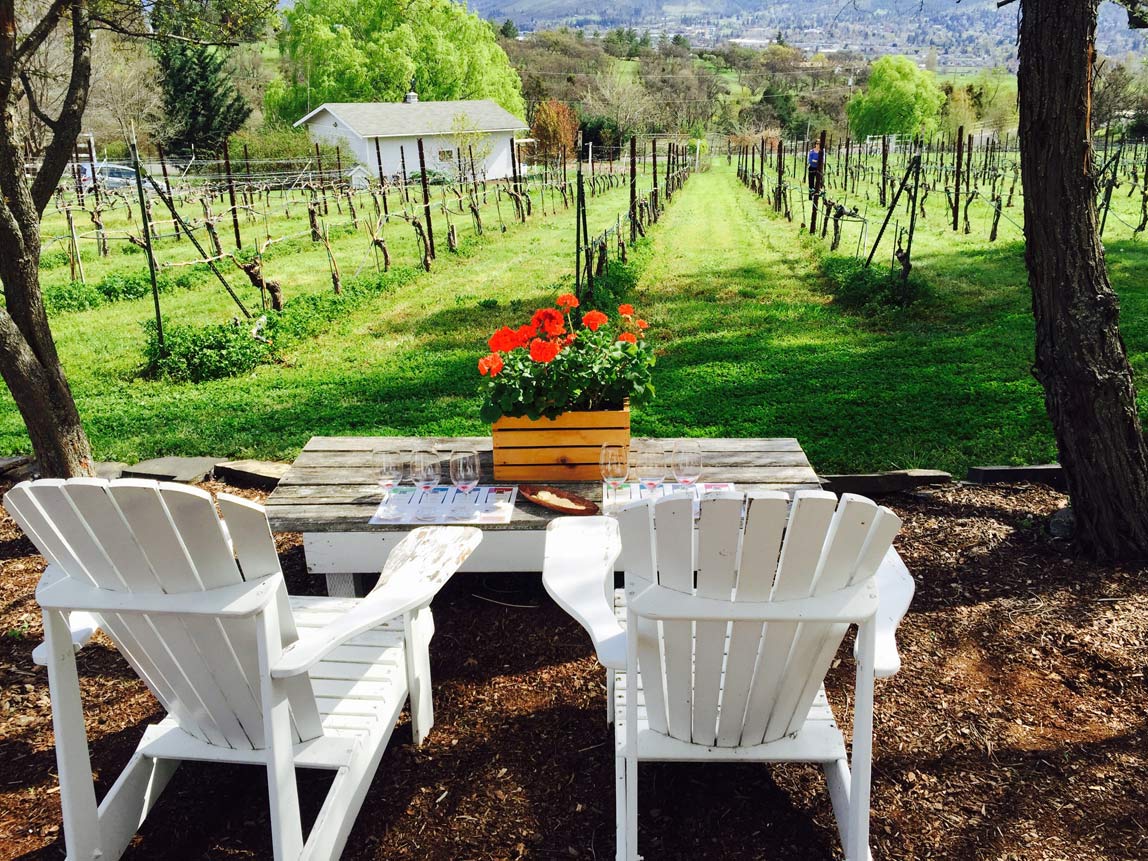 Eliana Wines
158 Gaerky Creek Rd, Ashland, OR 97520
Directions & Hours
Website
"Wine is something to be enjoyed. Wine should be fragrant, complex, balanced and well bodied. Wine is deeper than other drinks, wine has passion! It is something that requires food and friends." say Brian and Carien, owners of Eliana Wines. Brian and Carien started farming in Zimbabwe where they grew roses for the European flower market. After loosing their farm in the implementation of Zimbabwean Land Redistribution in 2004, they relocated to Southern Oregon and began planting their new dream: grape vines.
Brian and Carien encourage you to grab some friends, a picnic, and visit their tasting room.
Wines Offered:Cabernet Sauvignon, Cabernet Franc, Merlot, Tempranillo, Rosé, red blends, dessert wine
"Great scenery. We had the rosé and sat in the shade and it was so relaxing. The owner was so friendly and accommodating. This was my first time here and I highly recommend!" -JH, Yelp Review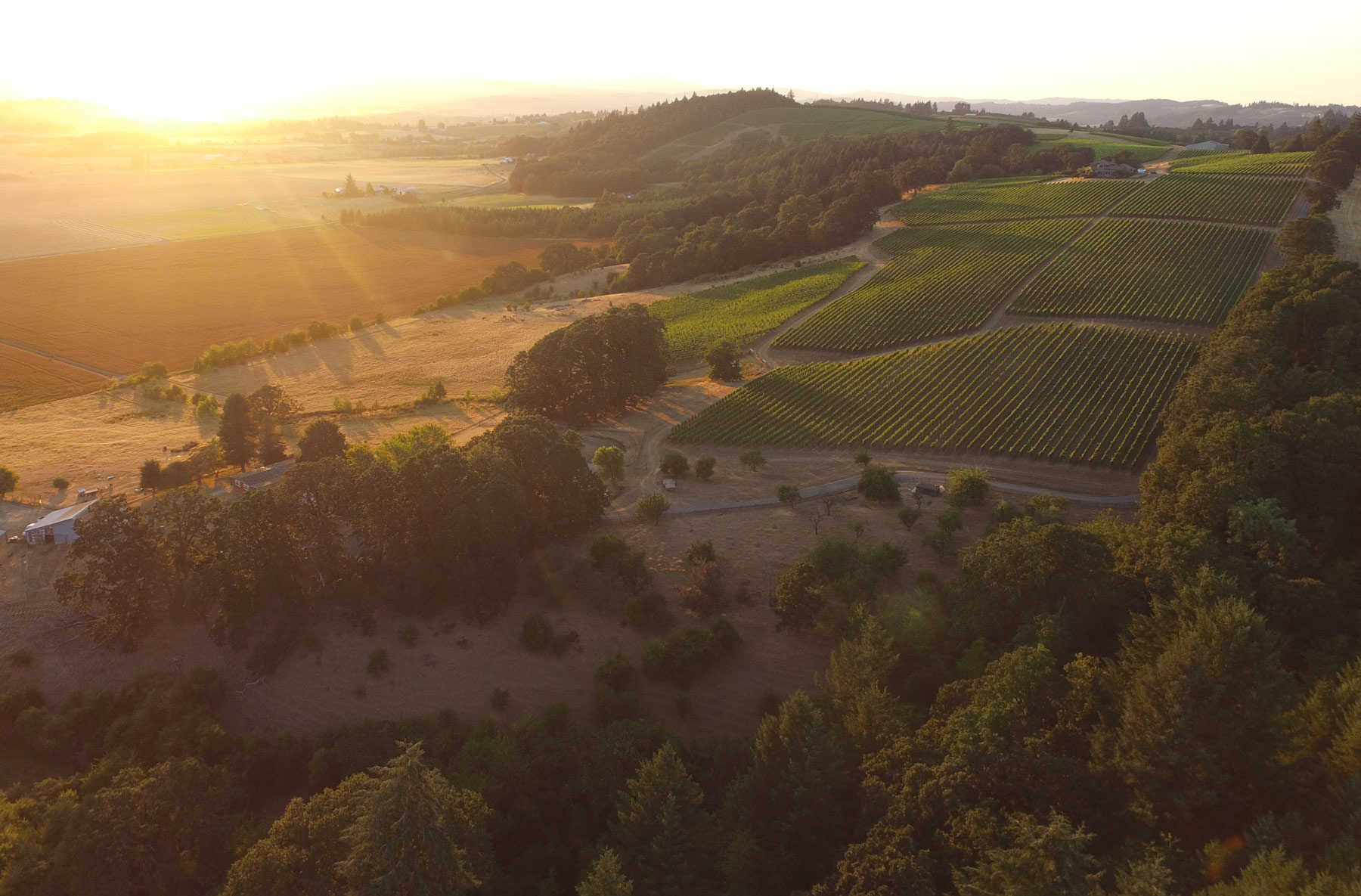 Join the WineryHunt Oregon Club
Members enjoy waived tastings and discounts at Featured Wineries throughout the year
View Club Details