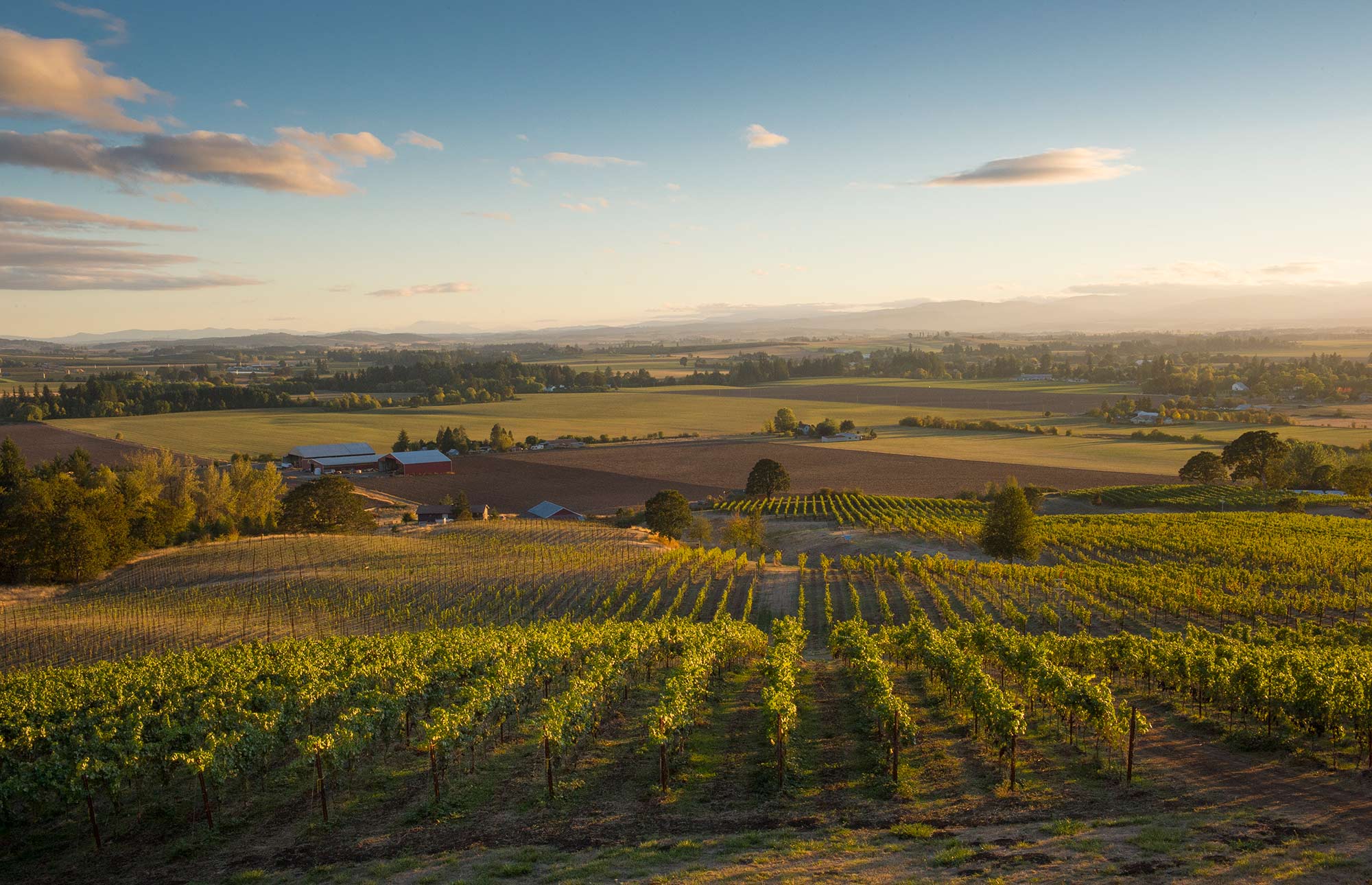 A Wine Tasting Itinerary in Oregon's Eola-Amity Hills
NOTE
This article is for trip planning purposes. Only the wineries that are listed as 2021 Club Featured Winery are offering WineryHunt Membership Benefits this year.
Oregon's Eola-Amity Hills, located west of Salem and 45 minutes southwest of Portland, features some of the top vineyards and wineries in the state.
The Eola-Amity Hills AVA (American Viticultural Area) is a wonderland for tasters looking to get a bit off the beaten path in search of some of Oregon's best wine. There are nearly 30 wineries and countless more vineyards throughout the Eola-Amity Hills. A defining characteristic of this region is the cool maritime air that flows from the coast to the valley via the Van Duzer Corridor. This cold air keeps daytime temperatures in check and ultimately pushes the vines to work harder, heightening the aromatic qualities of wine made from the region's grapes.
One Hour from Portland
The Eola-Amity Hills are just over an hour down I5 from Portland, with the optional shortcut of the Wheatland Ferry | Get Directions
17 Tasting Rooms
There are seventeen tasting rooms in the Eola-Amity Hills.
Stay Overnight
Check out this resource for a list of vacation rentals and B&Bs for an overnight stay in the Eola-Amity Hills
2021 WineryHunt Club Featured Wineries
WineryHunt club members enjoy waived tastings and 10% discounts at Bryn Mawr Vineyards in 2021.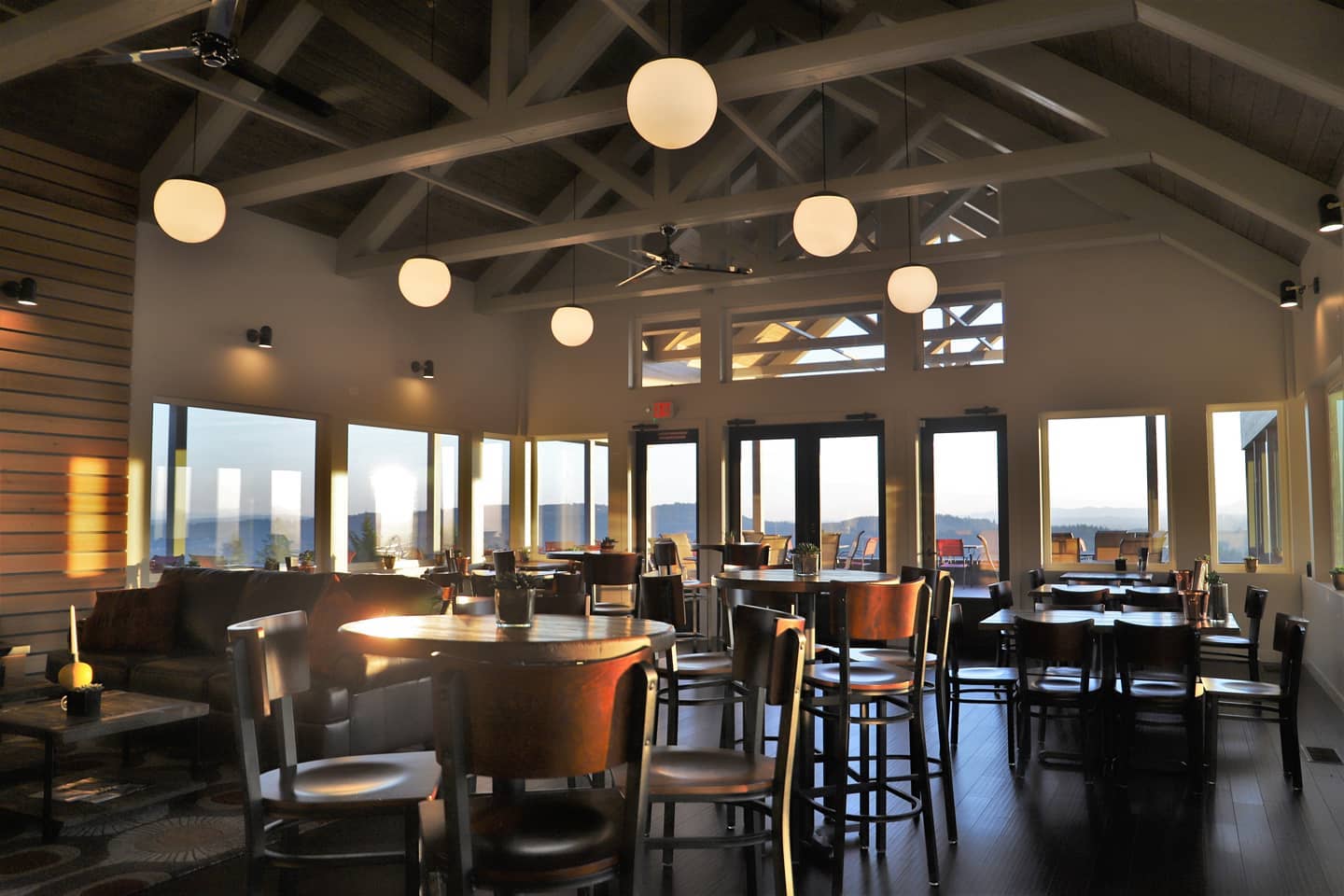 2021 CLUB FEATURED WINERY
Bryn Mawr Vineyards
5935 Bethel Heights Rd NW, Salem, OR 97304Directions & HoursWebsite
With vineyards starting at 650 feet all the way up to 890 feet, this is definitely a high hill. As one of the steepest, rockiest, and windiest sites in the Willamette Valley, just a hundred yards can have a massive impact on sun and wind exposure, soil type and depth. When Jon and Kathy Lauer came to the hill in 2009, there was 4 acres of vines, some assorted sheep and chickens, and a lot of work to do. The Lauers hired Rachel Rose, now winemaker and vineyard manager, to join them in tackling the hill.
Over the years, stumps were cleared, brambles beaten back, and more acres of vines planted. In 2014, Bryn Mawr produced 2,700 cases and in 2018, a new winery came online in time for harvest. Today, Bryn Mawr enjoys the longevity of having Rachel and the Lauers still at the helm of managing the vineyards and making the wines. This through line of winemaking and vineyard management offers WineryHunt members the opportunity to taste wines produced with grit, acquired knowledge, and a very personal touch.
Wines Produced: Chardonnay, Pinot blanc, Pinot gris, Pinot noir, Riesling, Rosé, Sparkling wine, Dolcetto, Tempranillo
Featured in Previous Years
While the following wineries aren't offering benefits to WineryHunt Club Members in 2021, they are well worth visiting when you are in the Eola-Amity Hills.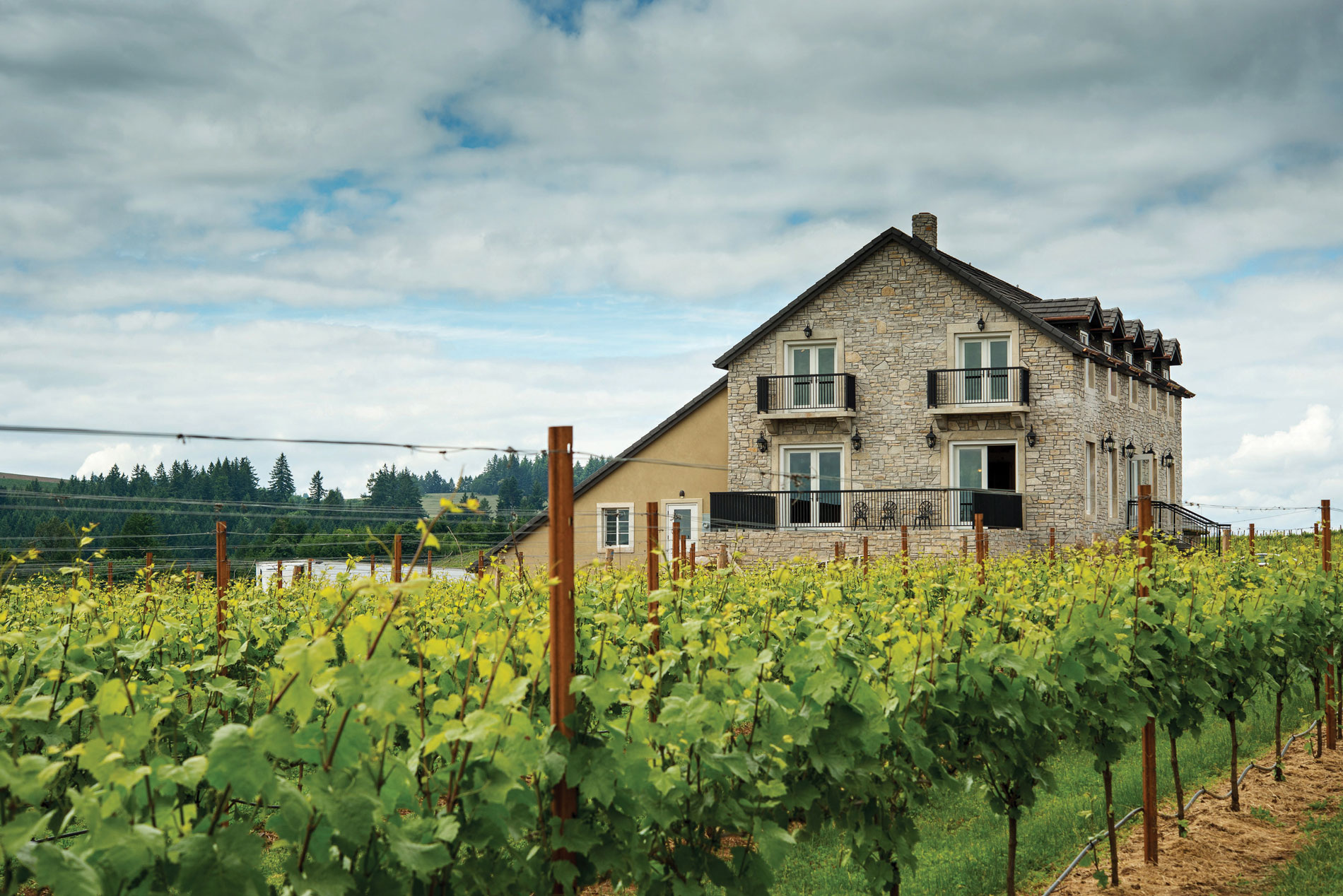 Björnson Vineyard
3635 Bethel Heights Rd NW, Salem, OR 97304
Directions & Hours
View Website
Founded in 2006, the Björnson family recently finished completion of their beautiful estate winery and tasting room. Winemaker Pattie Björnson crafts Pinot Noir, Chardonnay, Rosé and Auxerrois solely from fruit grown on the estate vineyard. The winery has quickly made a name for itself thanks to exceptional hospitality in the tasting room, beautiful wines, and their dedication to sustainable faming practices. With commanding views of the vineyard, valley, and Mt. Hood in the distance, Björnson Vineyard is a must-visit winery on your next wine tasting venture to the Eola-Amity Hills.
Wines Offered: Chardonnay, Auxerrois, Rosé, Pinot Noir
"Our experience was fantastic. Gerry and the Bjornson's provide a fun and informative journey through their wine selections. I'd recommend to anyone looking for good wine and a memorable visit!" -CW, Google Review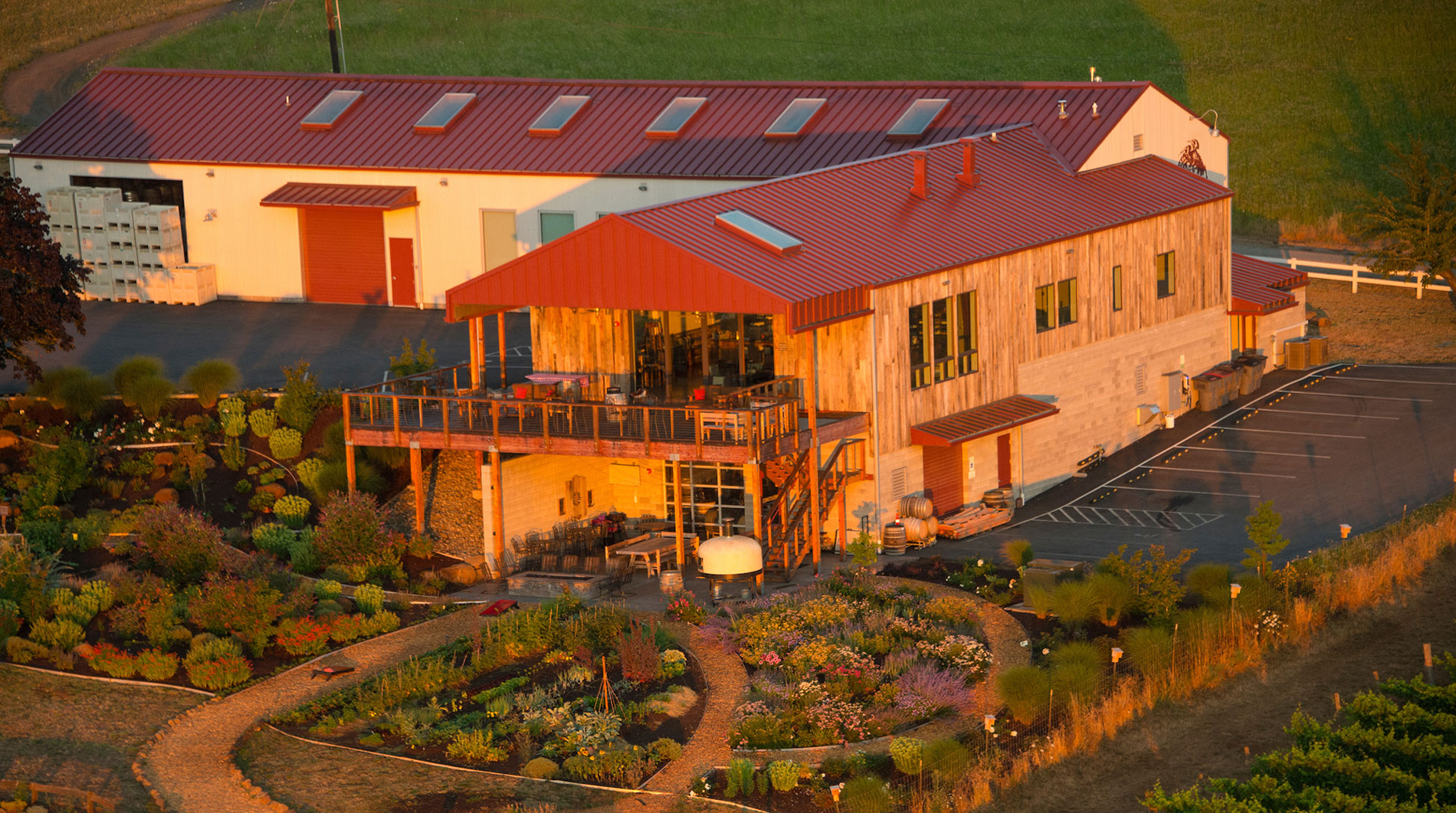 Brooks
21101 SE Cherry Blossom Ln, Amity, OR 97101
Directions & Hours
View Website
Brooks is an acclaimed Oregon winery in the Eola-Amity Hills, esteemed both for its wines and tasting room experience.
Since its founding in 1998, Brooks has become one of Oregon's most popular wineries because it offers everything a wine lover could want. The biodynamic wines are some of the best in the valley, with a particularly impressive assortment of white wines. The tasting room atmosphere is just plain cool, and the view of the estate vineyard and lower valley hard to beat. There are always special events and unique experiences, like winemaker dinners, yoga, bingo nights and more. Overall, this is a can't-miss winery in the Willamette Valley.
Wines Offered: Pinot Noir, Tempranillo, Riesling, Viognier, Gewurztraminer, Muscat, Melon de Bourgogne, Pinot Gris, White Blend
"The wine and food here are great and the service is exceptional. The servers are knowledgeable and super friendly. The view from the patio is spectacular. Will definitely return when we visit Oregon again". - L.H., Google Review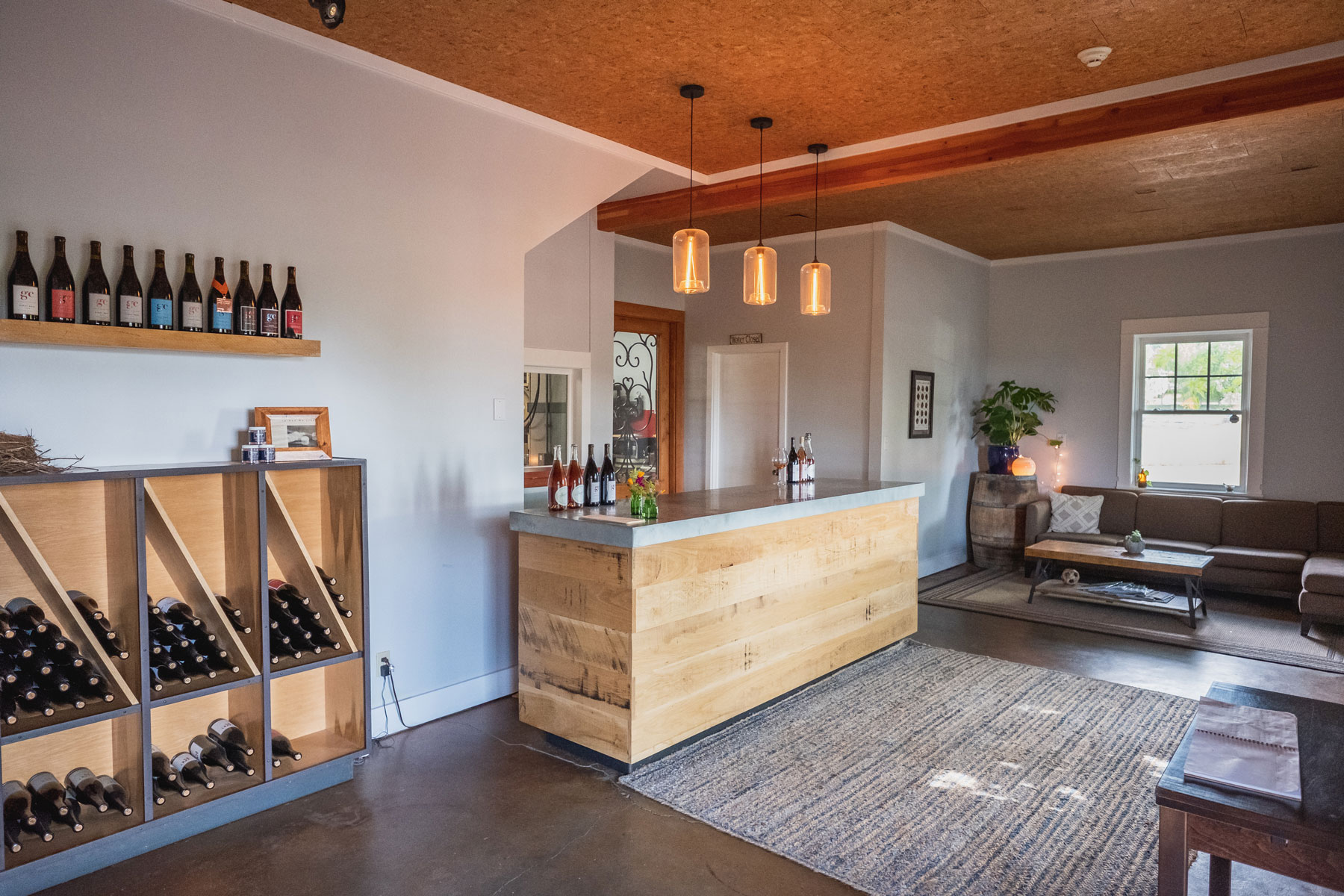 Grochau Cellars
After more than decade selling wine in some of Portland's finest restaurants, including a 14-year stint at Higgins, owner/winemaker John Grochau plunged into winemaking. He spent a year in Sonoma before returning to Oregon to work at Erath Winery, and then worked alongside winemaker Doug Tunnel at Brick House Vineyards for four years. His first vintage as owner and winemaker at Grochau Cellars was 2002.
With Grochau's restaurant experience, there was a natural progression as a winemaker to craft food-friendly wines that enhance a meal. Grochau strives to make wines that are balanced, textured and expressive of place. Inspired by the diversity of the Willamette Valley's soils and microclimates, Grochau sources fruit from organic and sustainably-farmed vineyards. Grapes are hand-harvested and wines undergo a slow, natural fermentation. Working with grape varieties with a legacy in the Willamette Valley – namely Pinot Noir and Pinot Blanc – Grochau also seeks to showcase the potential of emerging varieties like Melon de Bourgogne and Gamay.
The Grochau Cellars tasting room is perched at the top of one of the Eola-Amity Hills AVA's iconic hills and offers beautiful views cherry orchards and the peaks of the Coastal Mountain Range.
Wines Offered: Pinot Noir Chardonnay Gamay Melon de Bourgogne Syrah Tempranillo
"We visited the new tasting room overlooking the mountains in Amity and had a fantastic time! John, the owner, had a story for each of the wines and the selection was great." -KK, Yelp Review
Resources for your Tasting Adventure to the Eola-Amity Hills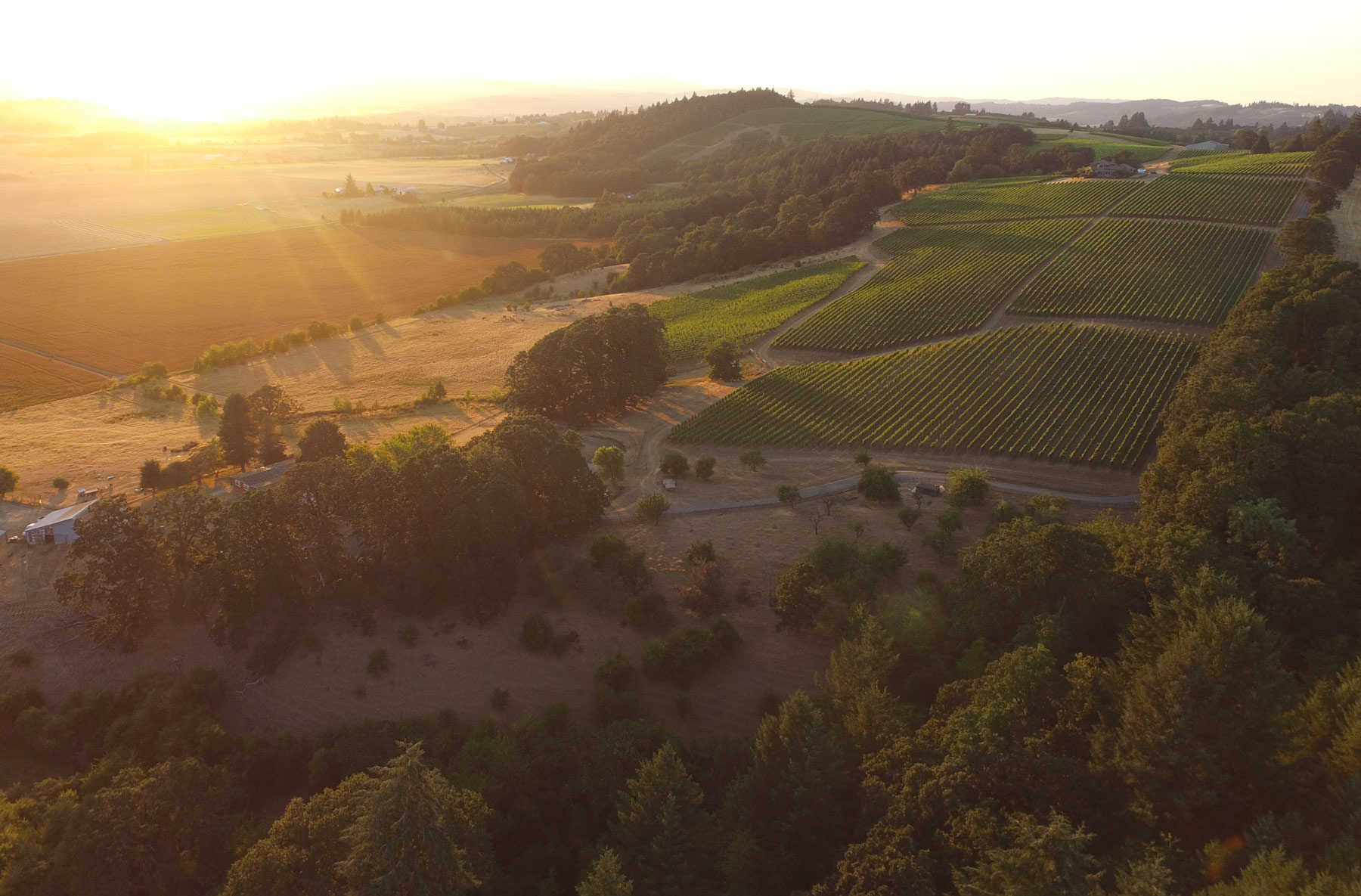 Join the WineryHunt Oregon Club
Club members enjoy waived wine tastings in a different Oregon region each month
View Club Details