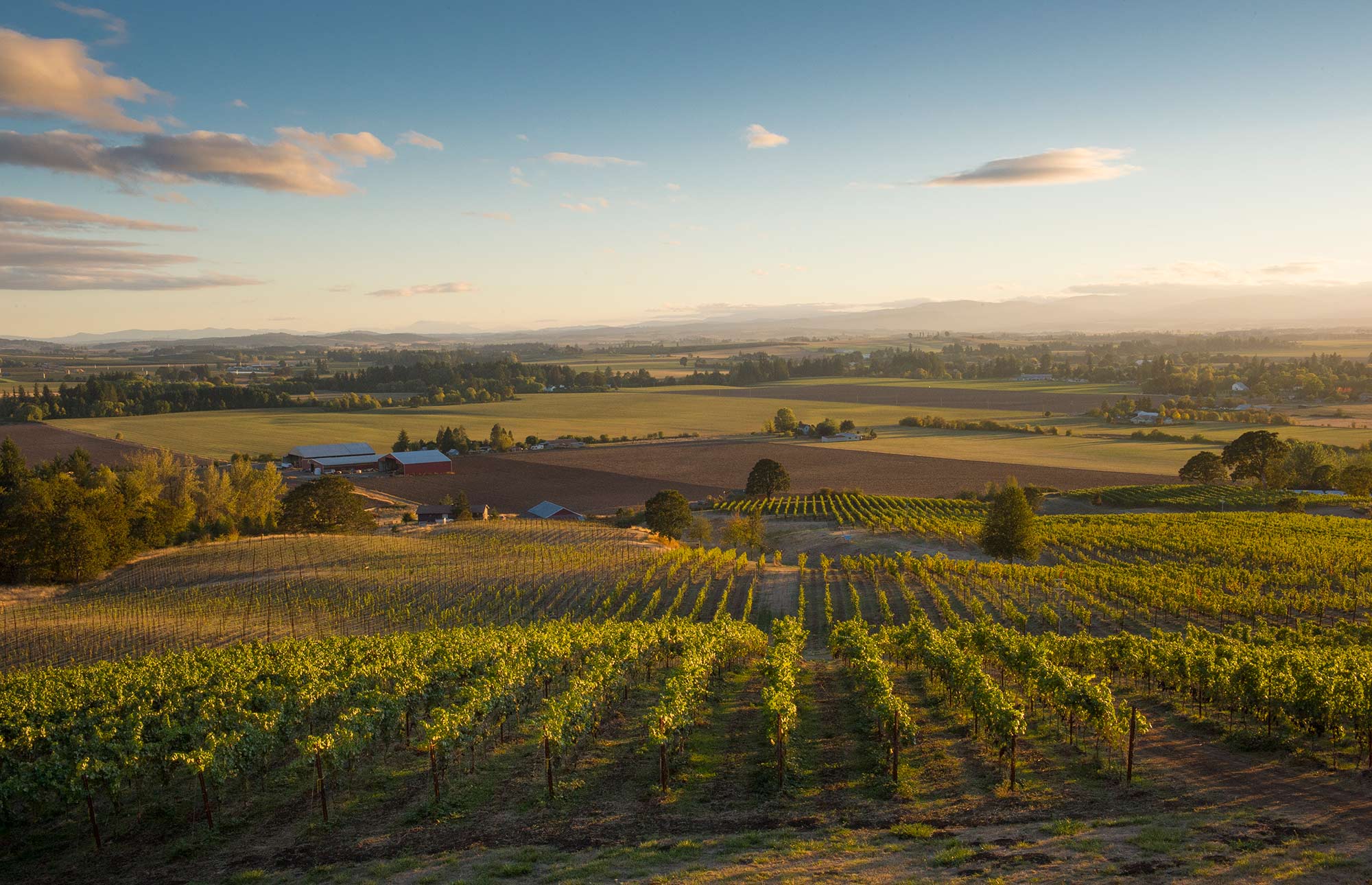 A Wine Tasting Itinerary in Oregon's Eola-Amity Hills
Featured July 2019
Oregon's Eola-Amity Hills, located west of Salem and 45 minutes southwest of Portland, features some of the top vineyards and wineries in the state.
The Eola-Amity Hills AVA (American Viticultural Area) is a wonderland for tasters looking to get a bit off the beaten path in search of some of Oregon's best wine. There are nearly 30 wineries and countless more vineyards throughout the Eola-Amity Hills. A defining characteristic of this region is the cool maritime air that flows from the coast to the valley via the Van Duzer Corridor. This cold air keeps daytime temperatures in check and ultimately pushes the vines to work harder, heightening the aromatic qualities of wine made from the region's grapes.
On this itinerary, we've highlighted three of the best Eola-Amity Hills tasting rooms to visit. WineryHunt Club members enjoy waived wine tastings and 10% discounts at these wineries in July 2019!
One Hour from Portland
The Eola-Amity Hills are just over an hour down I5 from Portland, with the optional shortcut of the Wheatland Ferry | Get Directions
17 Tasting Rooms
There are seventeen tasting rooms in the Eola-Amity Hills. We've picked three of the best for our members to visit in July.
Stay Overnight
Check out this resource for a list of vacation rentals and B&Bs for an overnight stay in the Eola-Amity Hills
Featured Eola-Amity Hills Wineries
WineryHunt Oregon Club Members enjoy waived wine tastings and 10% discounts at the following Eola-Amity Hills wineries in July 2019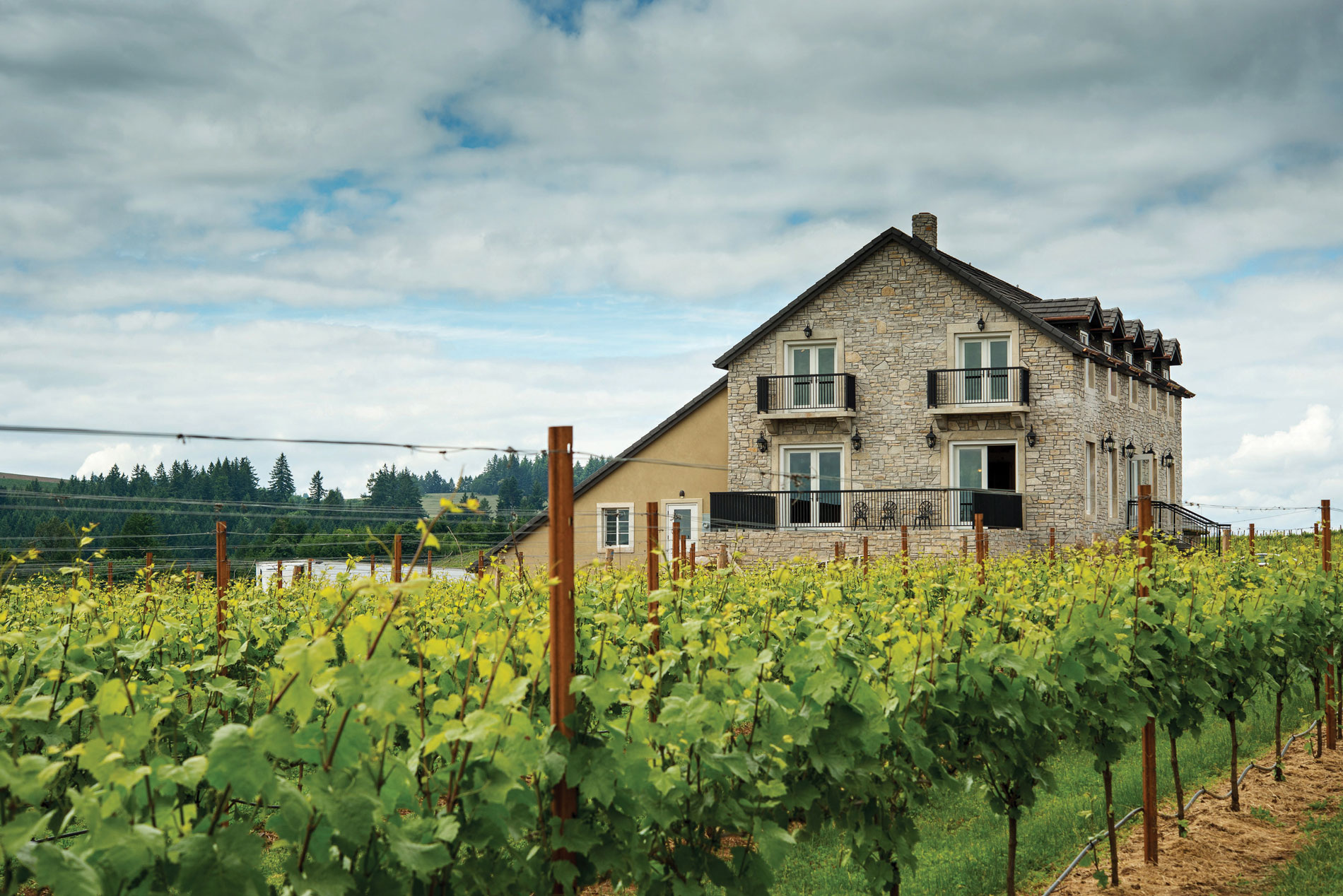 Björnson Vineyard
Founded in 2006, the Björnson family recently finished completion of their beautiful estate winery and tasting room. Winemaker Pattie Björnson crafts Pinot Noir, Chardonnay, Rosé and Auxerrois solely from fruit grown on the estate vineyard. The winery has quickly made a name for itself thanks to exceptional hospitality in the tasting room, beautiful wines, and their dedication to sustainable faming practices. With commanding views of the vineyard, valley, and Mt. Hood in the distance, Björnson Vineyard is a must-visit winery on your next wine tasting venture to the Eola-Amity Hills.
Wines Offered: Chardonnay, Auxerrois, Rosé, Pinot Noir
"Our experience was fantastic. Gerry and the Bjornson's provide a fun and informative journey through their wine selections. I'd recommend to anyone looking for good wine and a memorable visit!" -CW, Google Review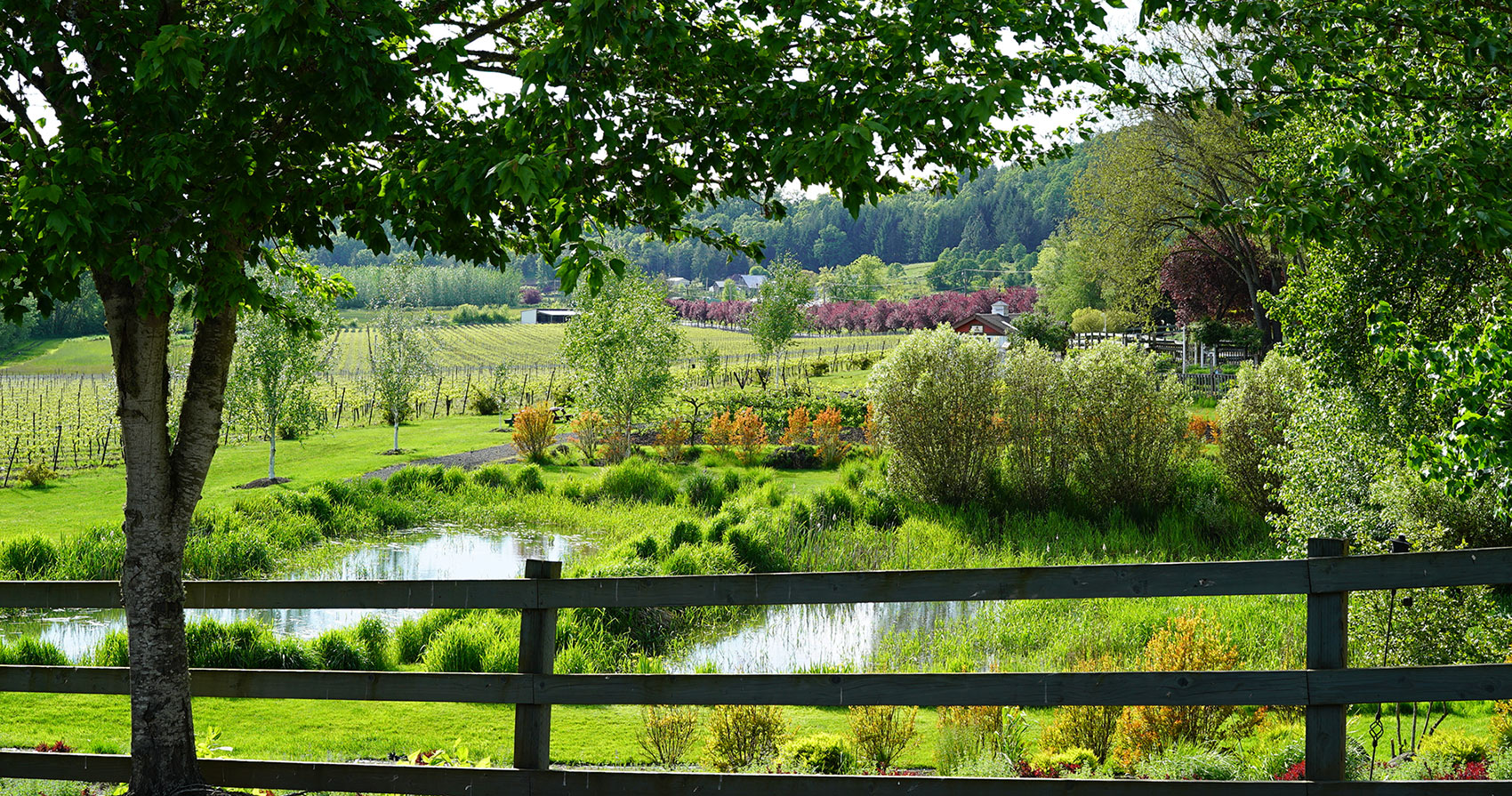 Keeler Estate Vineyard
Nestled on a southwest slope just on the outskirts of the little town of Amity lies Keeler Estate Vineyard. This small vineyard and winery is owned by Craig and Gabrielle Keeler, two of the nicest people you'll have the pleasure of meeting in Oregon wine country. Craig is the vineyard manager and farms the property biodynamically. Biodynamics is a spiritual-ethical-ecological approach to agriculture that happens to produce some pretty stellar wines... (you'll learn much more about this on your visit!).
The cozy tasting room is a great place to sit by the fire and enjoy your flight of wines. On nicer days you can spread outside to the "tasting grove" to sip wines under the trees with views of the lower vineyard. Kids and dogs are welcome, so bring a picnic and stay awhile!
Wines Offered: Chardonnay, Pinot Gris, Riesling, Rosé, Sparkling Wines, Pinot Noir
"We spent a week in the area and going here was by far the best experience we had. They are biodynamic and keep practices that are in harmony with the earth. These were the best tasting wines from our entire trip. The owner is so amazing and walks around greeting tasters." SC, Google Review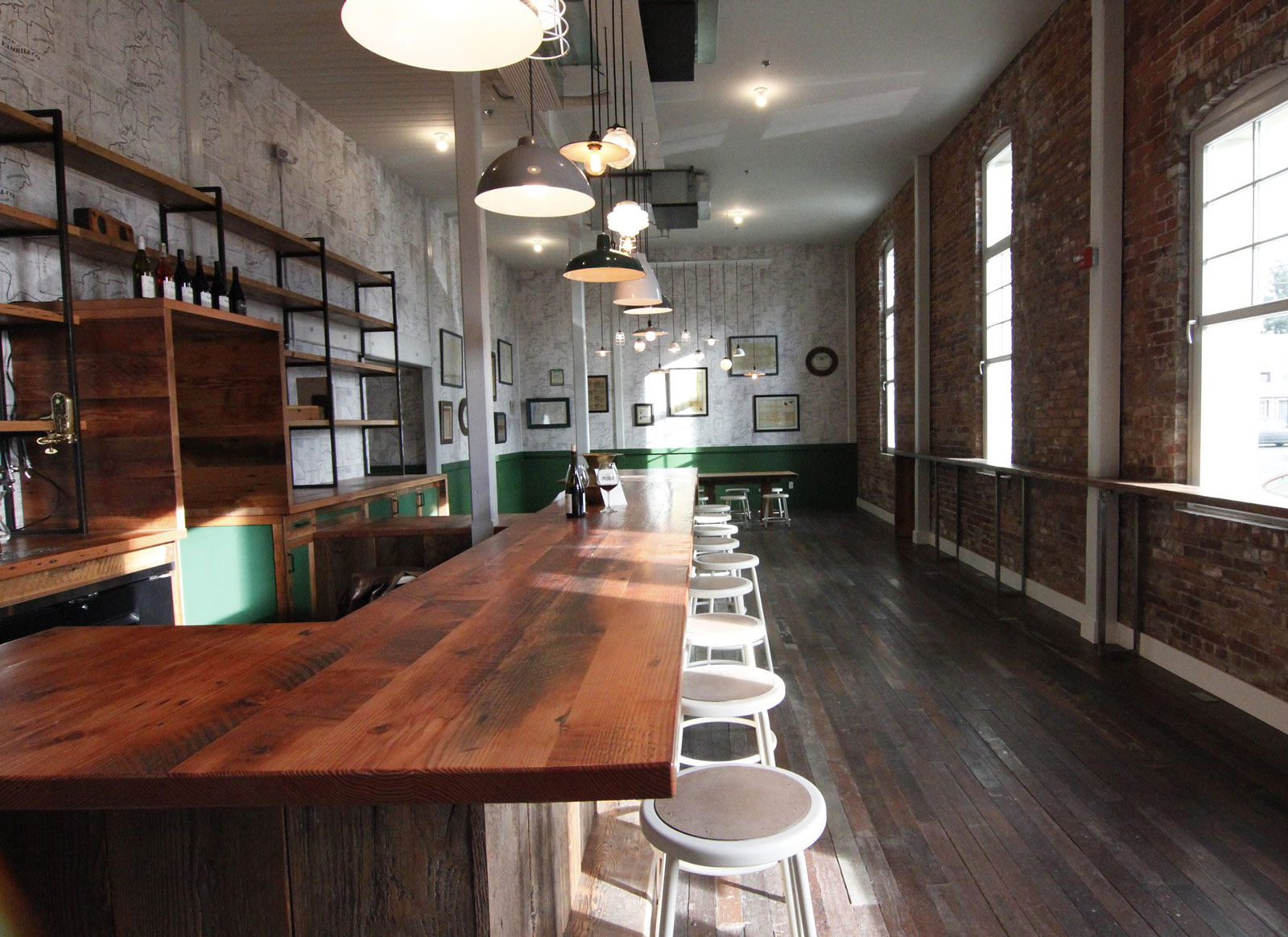 The Bramble Tasting Room (Silas Wines)
While technically not situated in the Eola-Amity Hills, Silas Wines makes wines from the AVA, and other Oregon regions, and is located right in downtown Amity. Nicknamed The Bramble, this tasting room features a really nice range of wines, from classic Oregon varietals Pinot Noir and Pinot Blanc to more obscure wines like Malbec and a great Gamay Malbec blend (as well as a few local beers on tap). The wines are made by Alex Clark at nearby Keeler Estate Vineyard, with the winemaking project, and their 35 year-old, high elevation vineyard, overseen by an eclectic group of friends (A baseball lifer, a comedian, a TV editor, a lawyer, and a software guru...). The Bramble is located in a historic Mason-built Amity building and is just a cool atmosphere to taste through the wines and talk with Alex, one of the partners in the project, and the usual barkeep at The Bramble.
Wines Offered: Pinot Blanc, Rosé, Malbec, Pinot Noir, Gamay Malbec
"Amazing place to visit for the wine and the people. Alex is an amazing host and knows his wine and coffee well. Plus the hazelnuts are AMAZING!" -MM, Google Review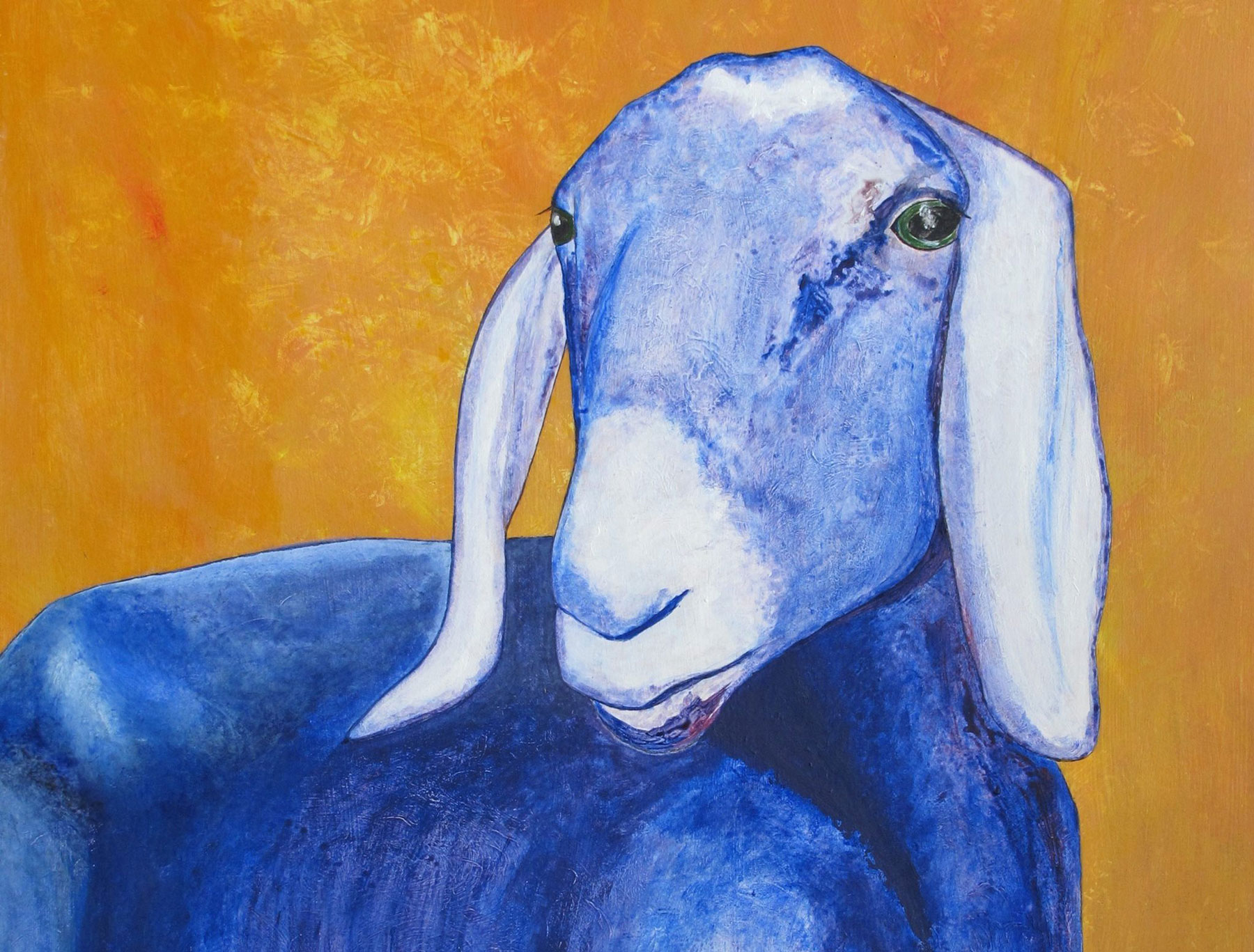 The Blue Goat For Dinner
Since you are right downtown Amity, we suggest stopping at The Blue Goat for dinner! They have a great menu of Pacific Northwest cuisine like Coho Salmon, Mushroom Risotto, Charcuterie and Wood-Fired Pizza.
Resources for your Tasting Adventure to the Eola-Amity Hills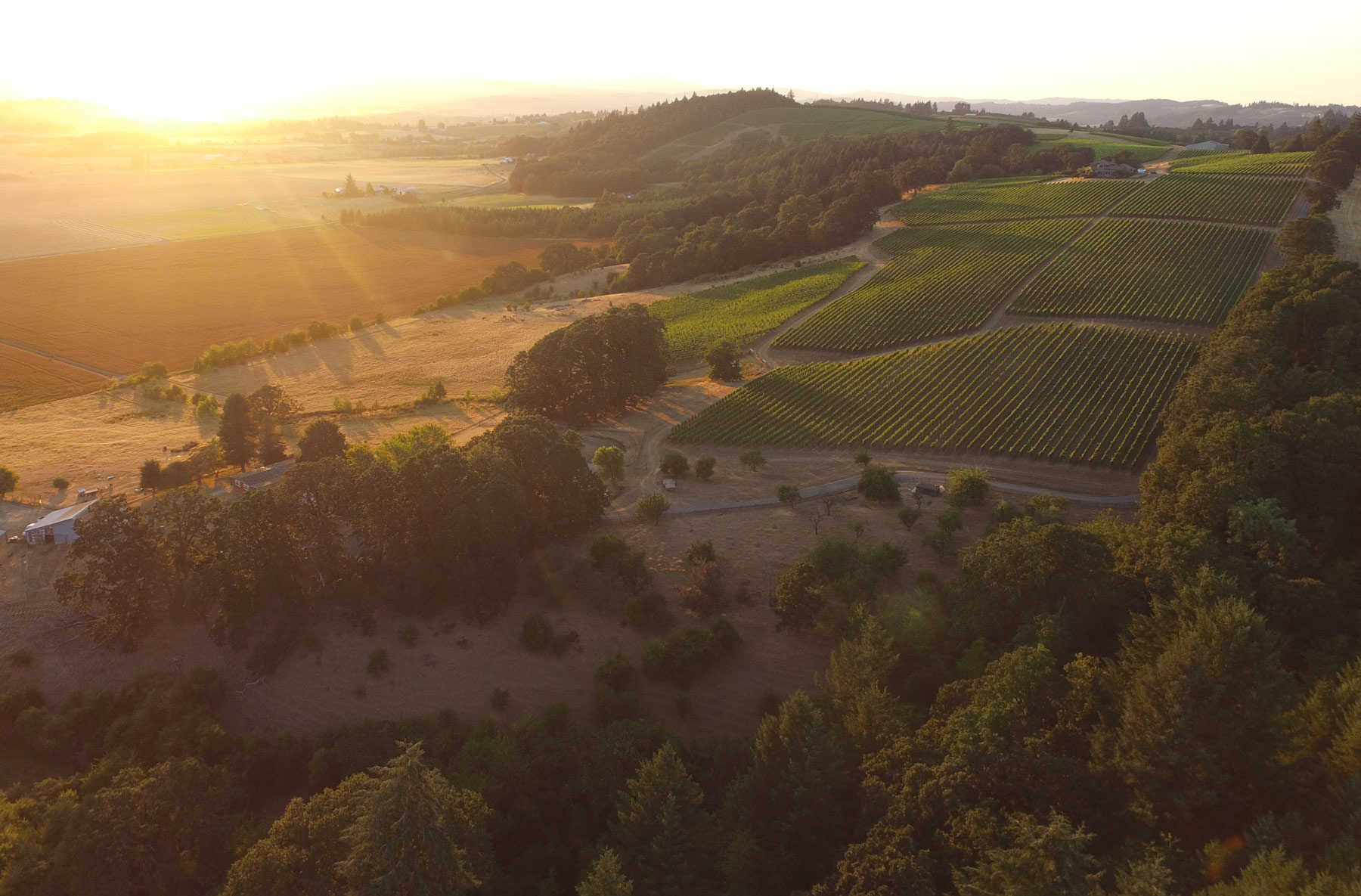 Join the 2019 WineryHunt Oregon Club
Club members enjoy waived wine tastings at these Eola-Amity Hills wineries during July 2019, as well as free tastings in 11 other Oregon wine regions throughout the year
View Club Details