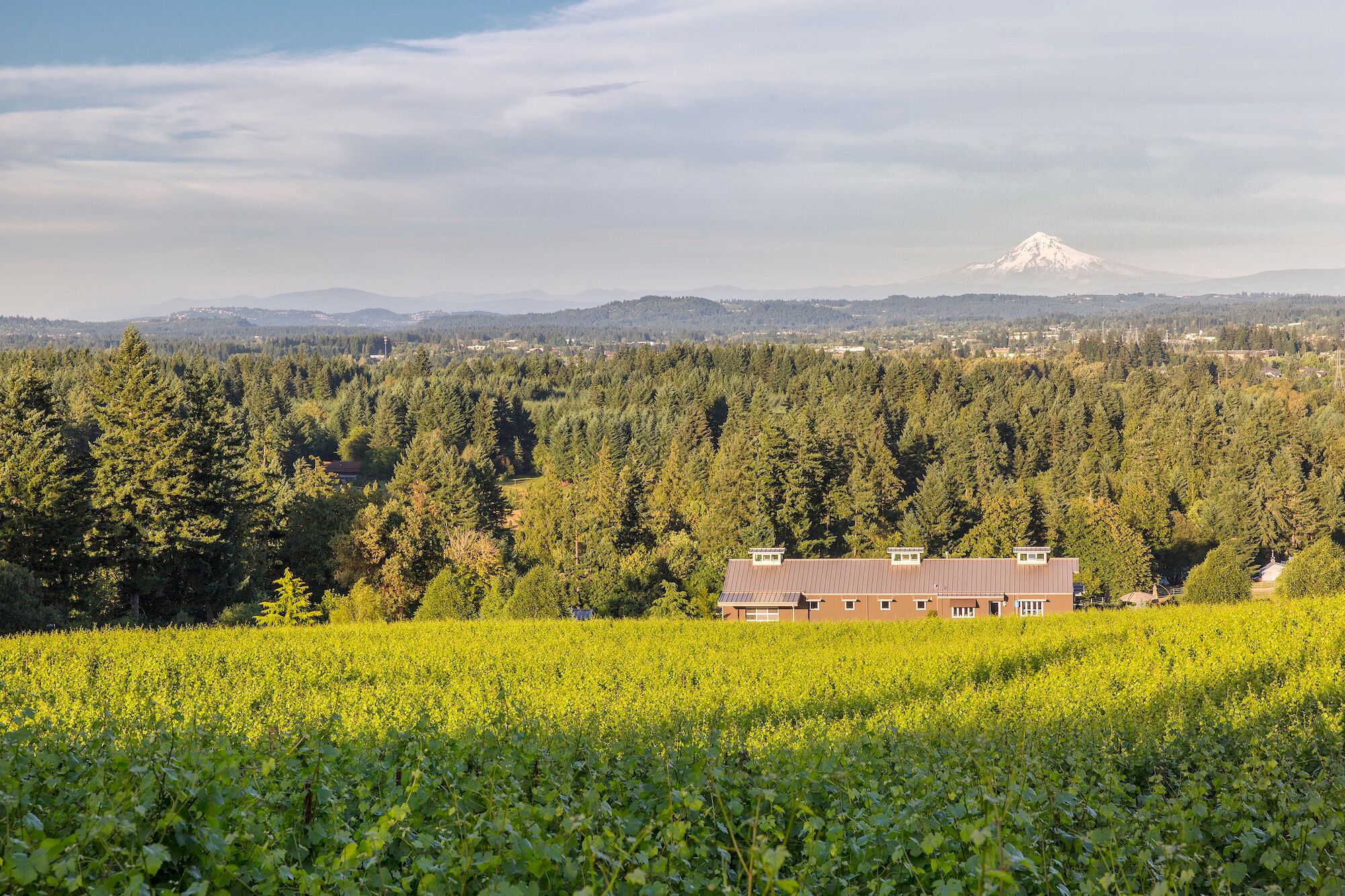 A Wine Tasting Itinerary in Sherwood, Oregon
Note
This article is for trip planning purposes. Only the wineries that are listed as 2021 Club Featured Winery are offering WineryHunt Membership Benefits this year.
Sherwood is Oregon's most accessible wine tasting region
At the northern edge of the Willamette Valley, Sherwood is the gateway to Oregon wine country for wine tasters coming from Portland and boasts beautiful wineries crafting memorable Oregon wines.
Begin your day of wine tasting in historic downtown Sherwood, a small village filled with antique stores, bakeries, and the tasting room of Rallison Cellars. After tasting in downtown, head west and cross Highway 99W to enter wine country. There are a handful of wineries making wine in the Sherwood hills, including the beautiful wineries of Hawks View and Alloro. Both include amazing views of Mt Hood, sprawling grounds, and wonderful Oregon wines to taste and bring home to your cellar.
30 minutes from downtown Portland
Sherwood is the closest major wine tasting region to Portland
Get Directions
Hungry?
WineryHunt Club Members should head to 503 Uncorked in downtown Sherwood for a buy one, get one offer on flatbread pizza and a $3 discounts flight of Sherwood wineries wines ((offer only available in January). View Directions & Hours.
2021 WineryHunt Club Featured Winery
WineryHunt club members enjoy waived tastings and 10% discounts at Benza Vineyards in 2021.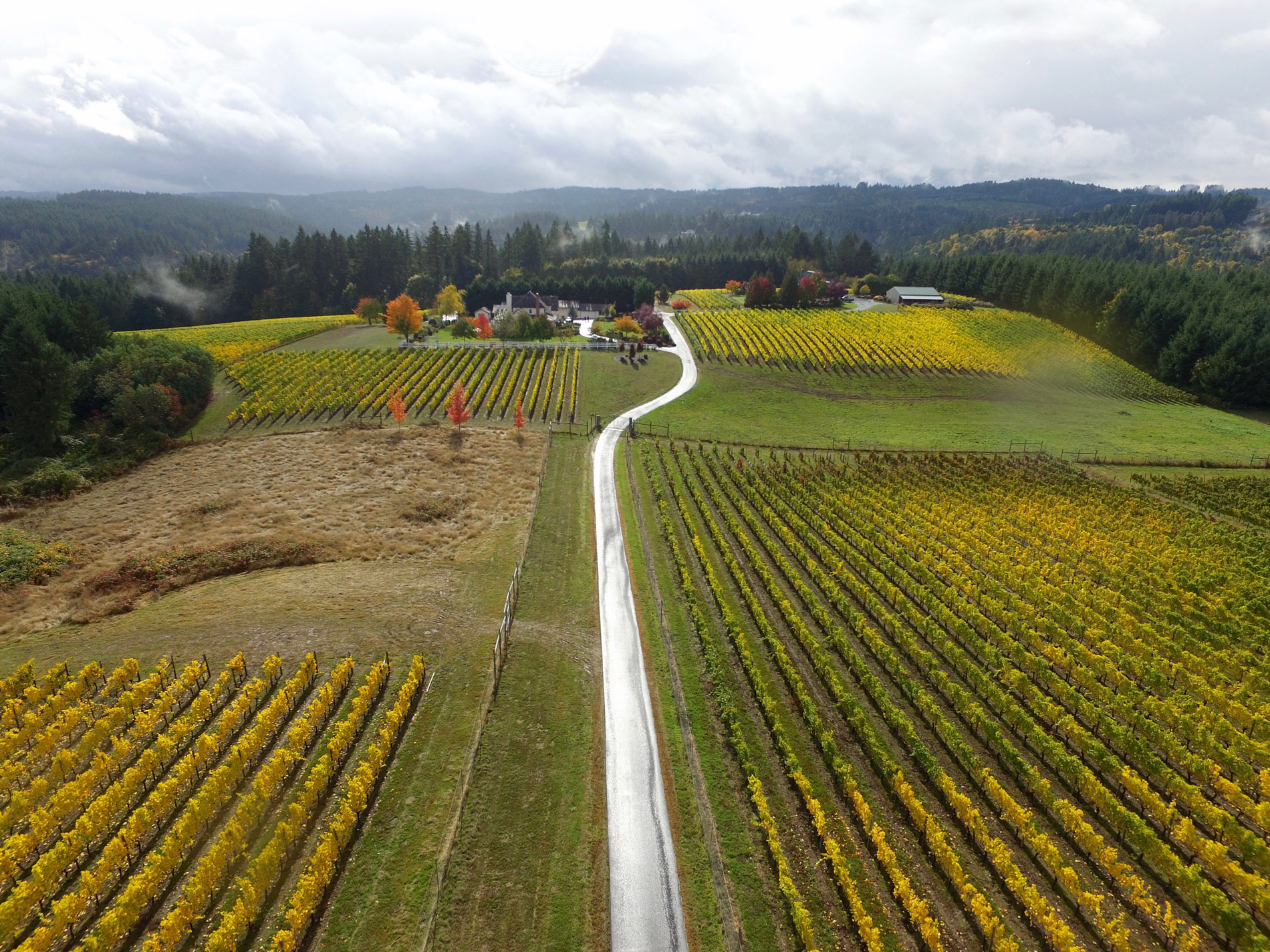 2021 CLUB FEATURED WINERY
Benza Vineyards
16740 SW Pinot Pl, Hillsboro, OR 97123
Directions & Hours
Website
15 acres of Pinot Noir, Pinot Gris and Chardonnay in Oregon's newest AVA - the Laurelwood District. Located in the beautiful countryside south of Hillsboro and west of Sherwood, Benza Vineyards grows and crafts classic Oregon varietals and sparkling wine. Owners Ron Benza and Trish Damkroger bought the 22-year old vineyard in 2017 and have been hard at work setting up their winery since. The wines are all excellent and speak to the promise of the newly formed Laurelwood District AVA.
The onsite tasting room and winery is about to break ground, so for the time being tastings are held on the beautiful back patio overlooking the vineyard or inside the converted horse barn. We are pleased to feature Benza Vineyards in respect to the excellent wines, laid-back nature and genuinely friendly people behind the brand.
Wines Produced: Chardonnay, Pinot gris, Pinot noir, Rosé, Sparkling wine
Featured in Previous Years
While the below wineries aren't offering benefits to WineryHunt Club Members in 2021, they are well worth visiting when you are in the Sherwood area.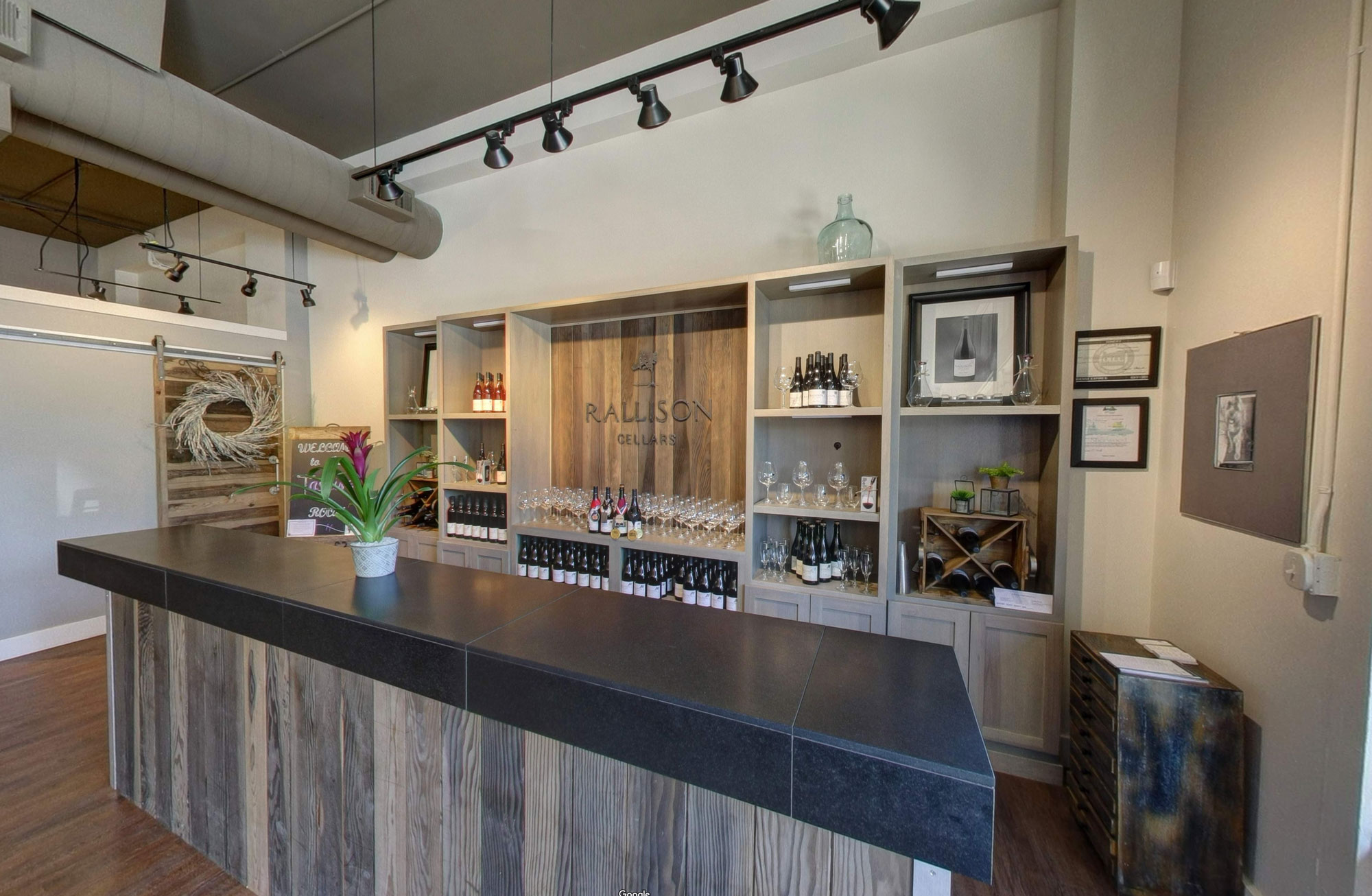 Rallison Cellars
16079 SW Railroad St, Sherwood, OR 97140
Directions & Hours
Website
With their tasting room located in charming downtown Sherwood, Rallison Cellars offers a diverse selection of wines from vineyards in the Willamette Valley, Applegate Valley and Columbia Valley. Owner and winemaker Jared Rallison has been making wine for 19 years and opened his eponymous winery in 2011. His wines are made on the property of his residence on Parrett Mountain, and his wines are only sold at his tasting room located in historic downtown Sherwood just miles from the winery. Jared is often seen pouring wines for guests and explaining the winemaking process behind each bottle. Rallison Cellars makes an impressive range of wines and the wine flight includes varietals seldom seen in the Willamette Valley like Albarino and Malbec.At about 2000 cases per year, the wines are very limited in production and quickly sell out.
Wines Offered: Sauvignon Blanc, Pinot Blanc, Pinot Gris, Riesling, Viognier, Chardonnay, Rosé,Albarino, Malbec, Malbec, Tempranillo, Pinot Noir, Grenache, Cabernet Sauvignon,Zinfandel.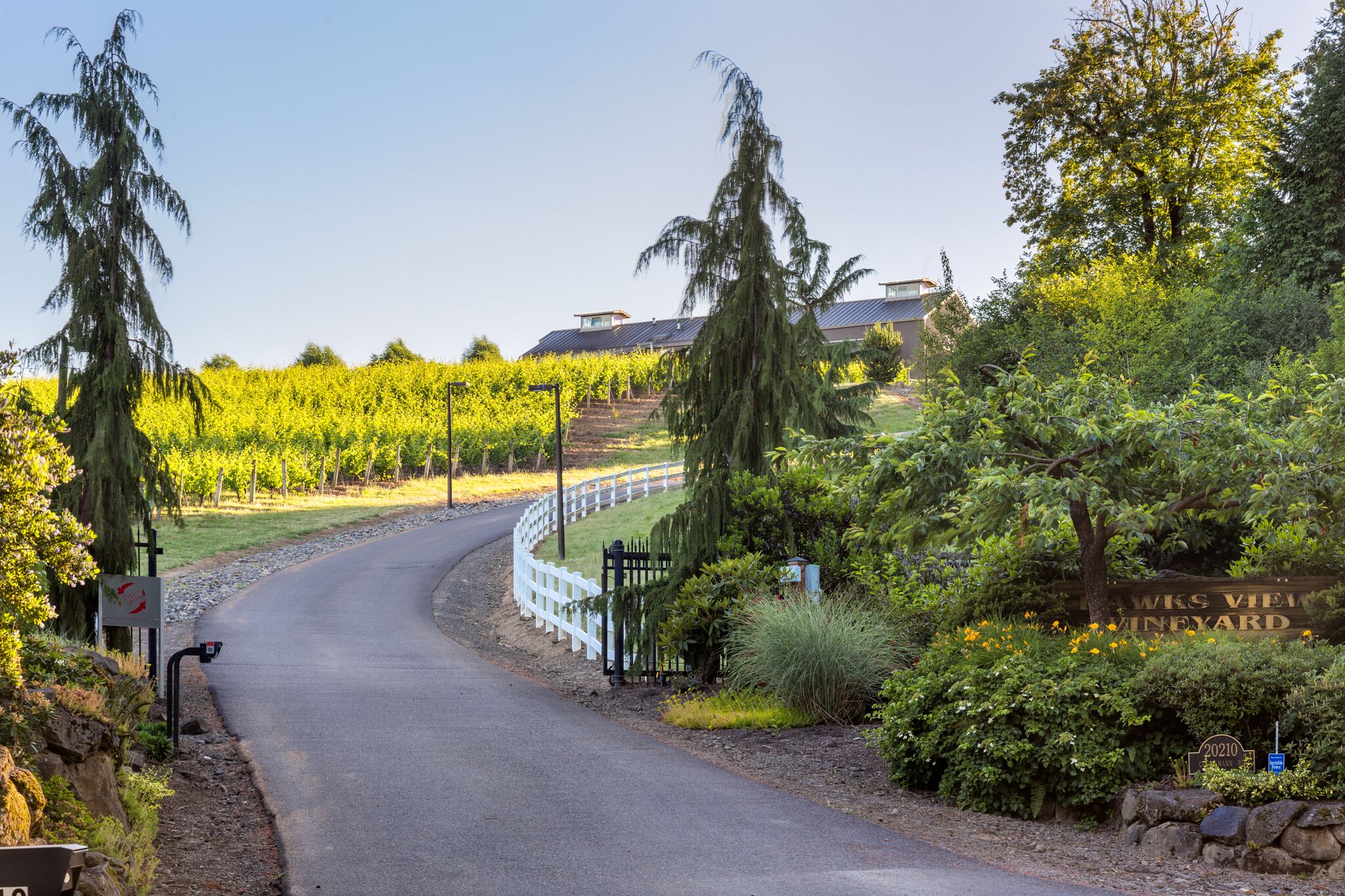 Hawks View Winery
20210 SW Conzelmann Rd, Sherwood, OR 97140
Directions & Hours
Website
Located three miles west of downtown Sherwood, Hawks View Winery makes wines of extraordinary character and quality from their vineyard in the Chehalem Mountains AVA. The winery was founded in 2007 and features an elegant tasting room, beautiful grounds and breathtaking views of Mt. Hood. Wine tasters can enjoy a flight of wines in the tasting room or opt to enjoy wine by the glass and bottle as well as charcuterie boards. The winery is open daily and keeps the doors open late (until 7PM!), so this is a great stop for wine tasters who got a later start tasting.
Wines Produced: Rosé, Pinot Gris, White Pinot Noir, Pinot Noir,
View Gallery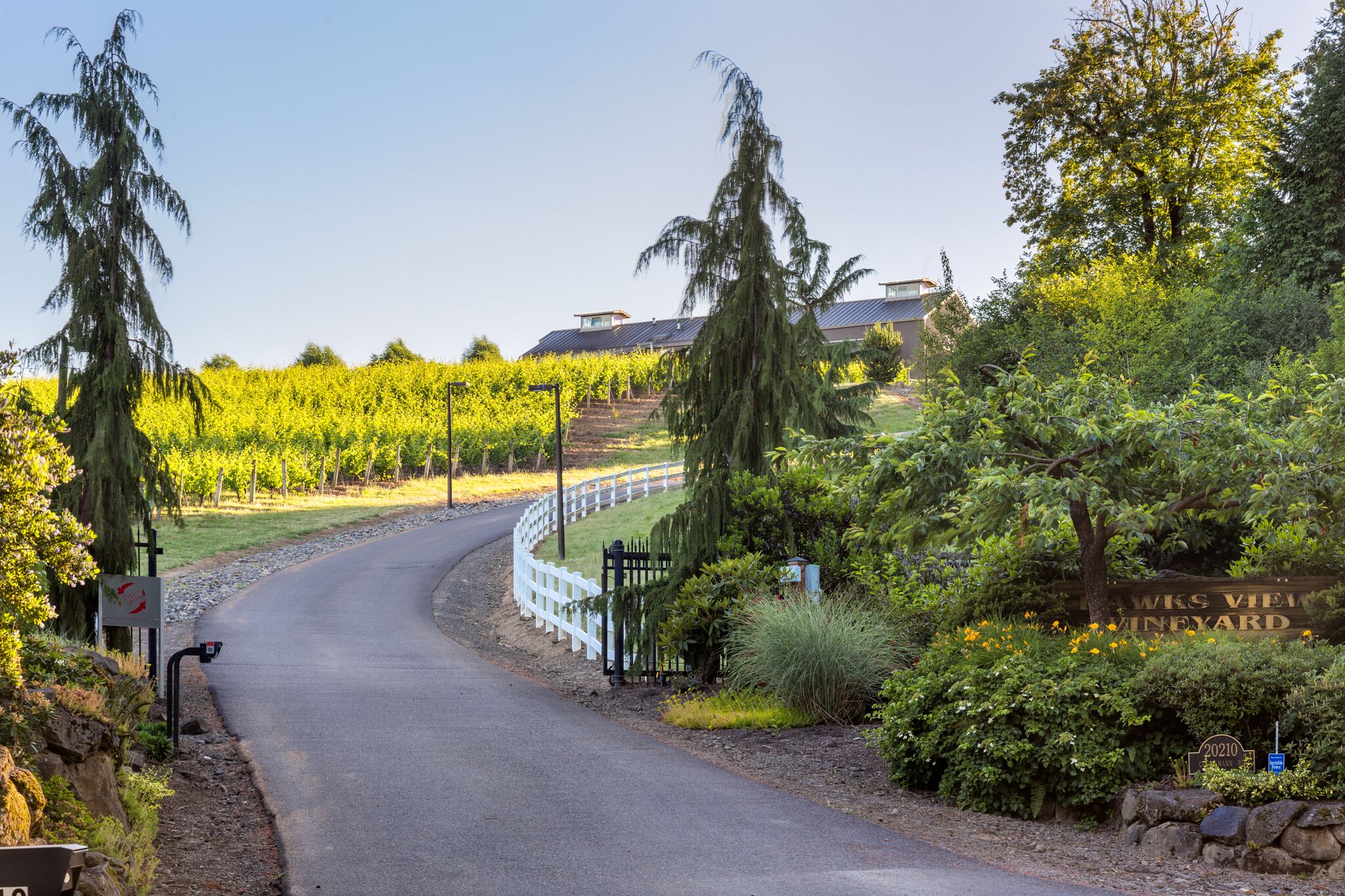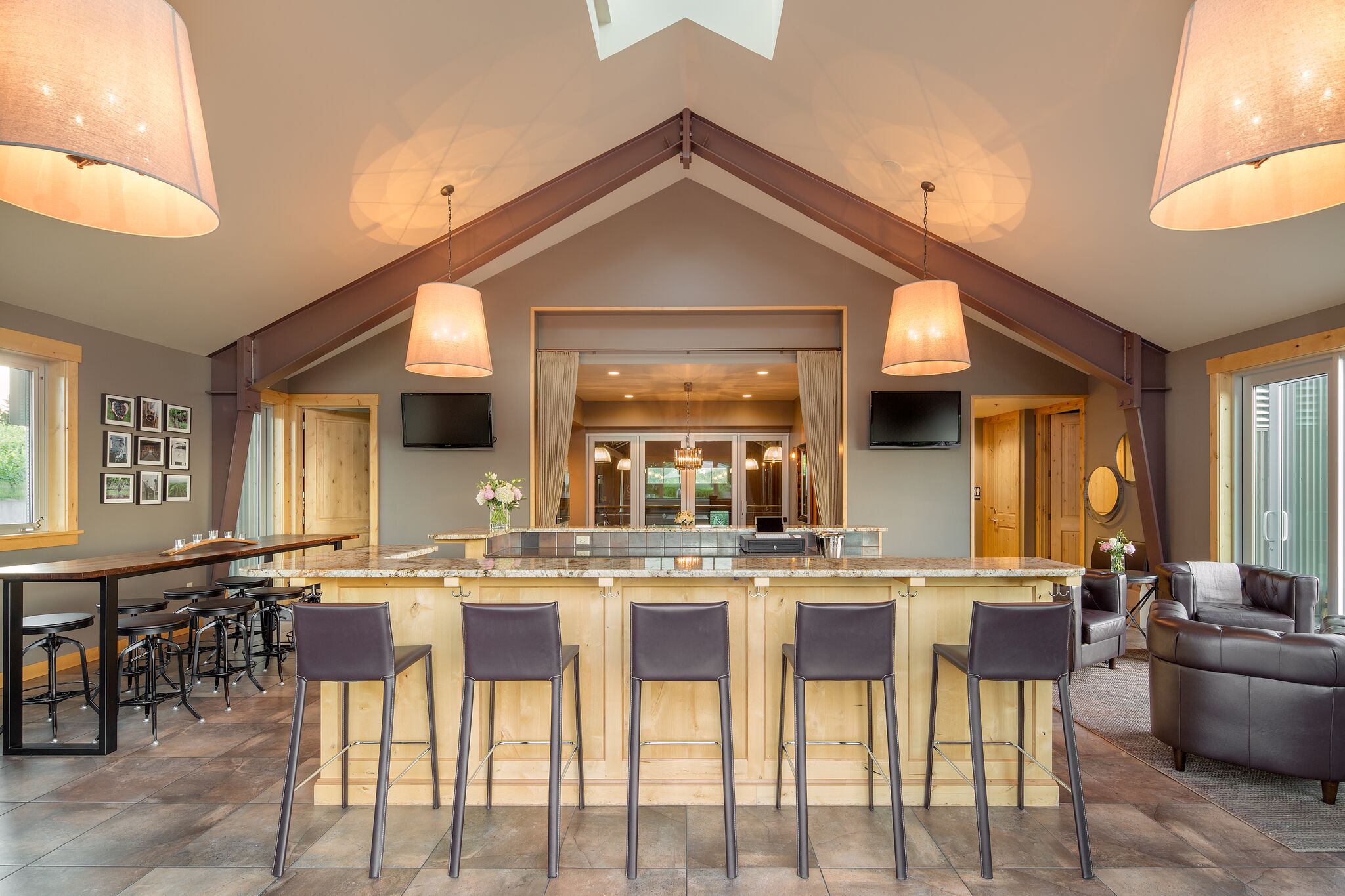 91fbb47f13e2-Hawksview_JoshPartee_6457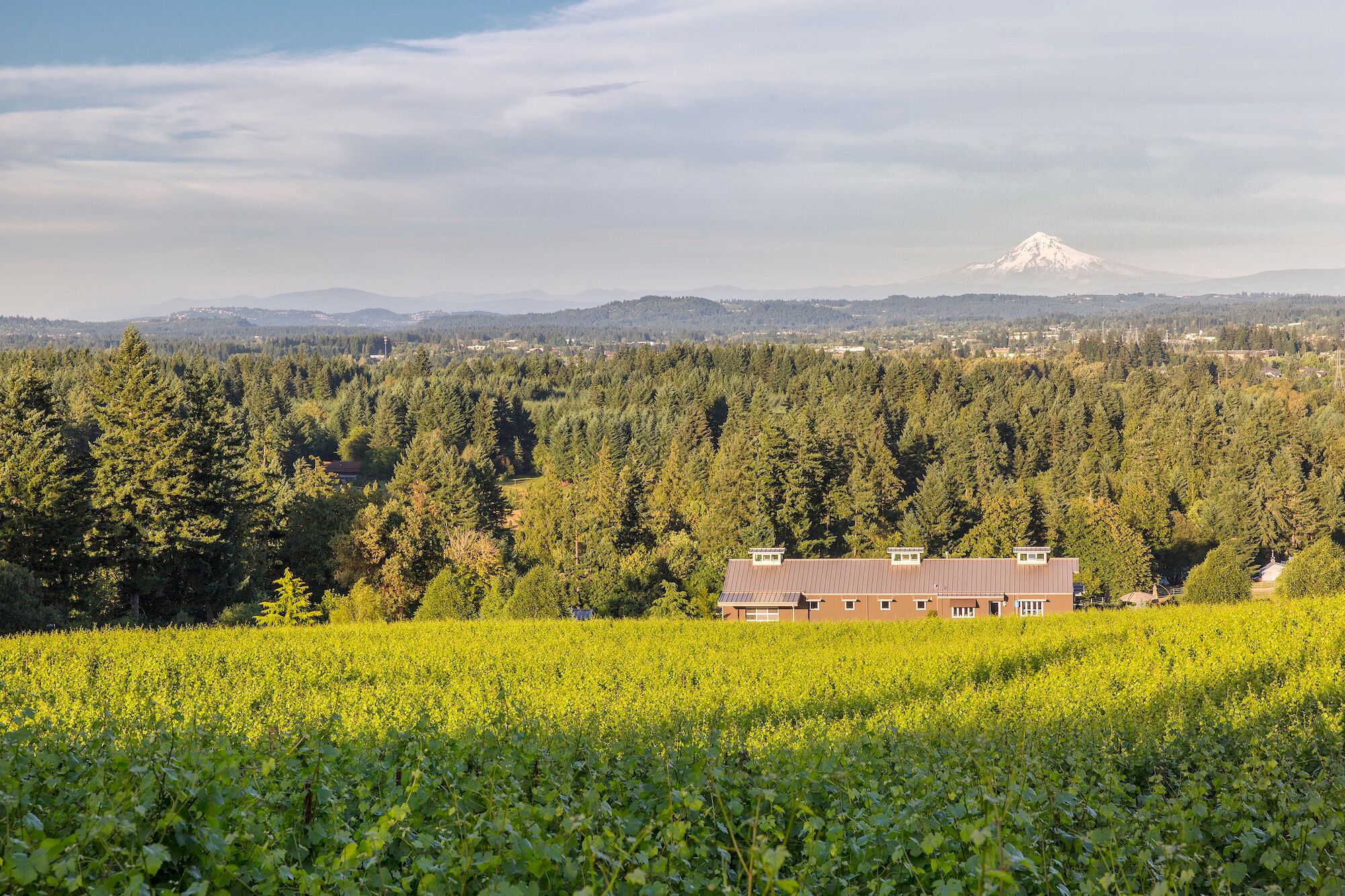 31cbb234fd96-Hawksview_JoshPartee_4239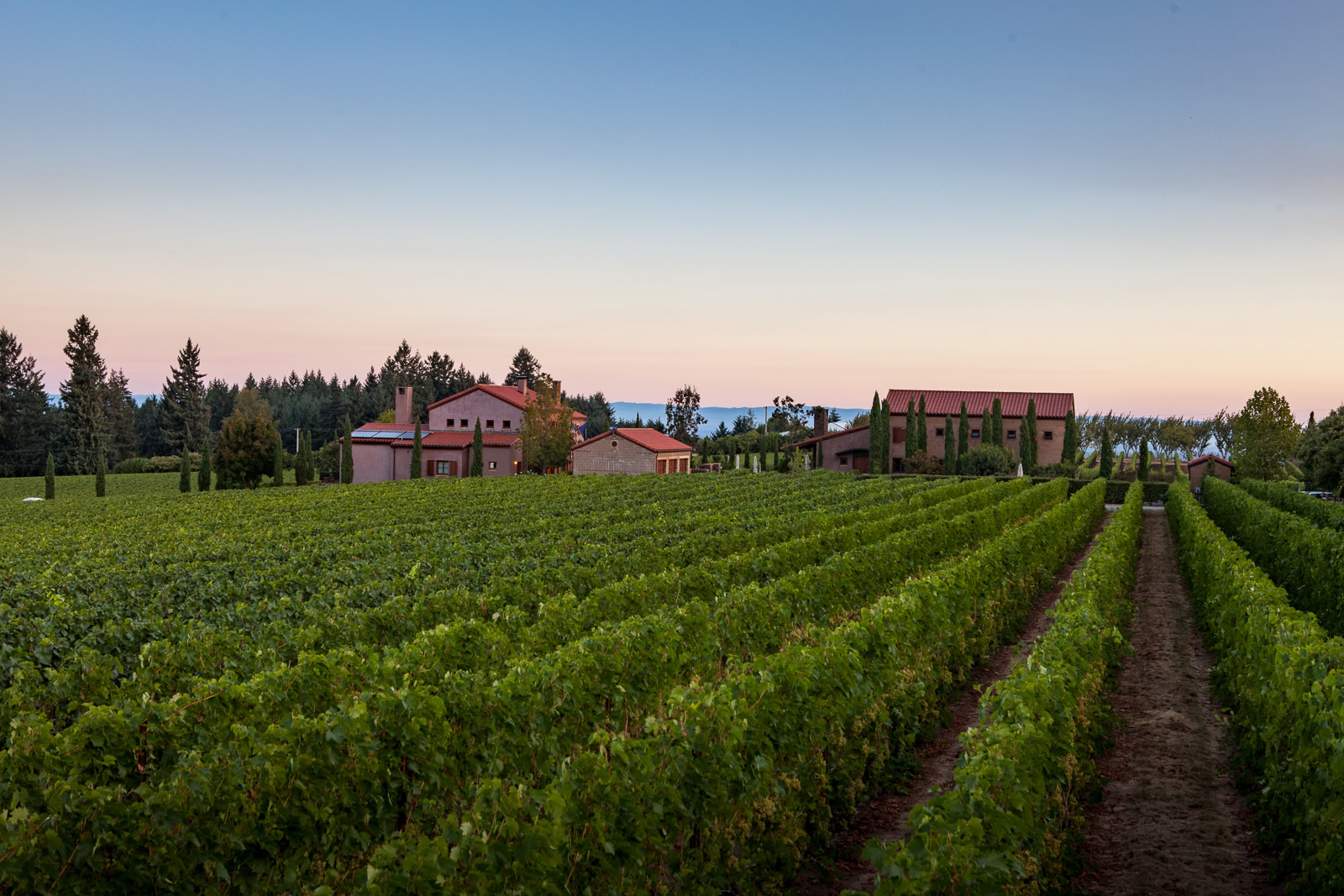 Alloro Vineyard
22075 SW Lebeau Rd, Sherwood, OR 97140
Directions & Hours
Website
Originally planted in 1999, the 34-acre Alloro vineyard is devoted to Pinot Noir, Chardonnay, Riesling, and Muscat—sweeping across a west-to-east southern aspect on Laurel Ridge in the Chehalem Mountains AVA. Alloro is an integrated farm with registered Hereford cattle, sheep, lamb, and goats on diversified landscape reminiscent of the Old World. The winery is stunningly beautiful... you'll feel like you're tasting somewhere in Italy. Situated at 450 – 700 feet in elevation, the vineyard has a unique combination of soils to create optimal conditions for sustainable, dry farming in a LIVE Certified Sustainable manner. In short, this is a can't miss tasting experience in Sherwood's Chehalem Mountains.
Wines Produced: Chardonnay, Riesling, Rosé, Pinot Noir, Muscat Dessert Wine
View Gallery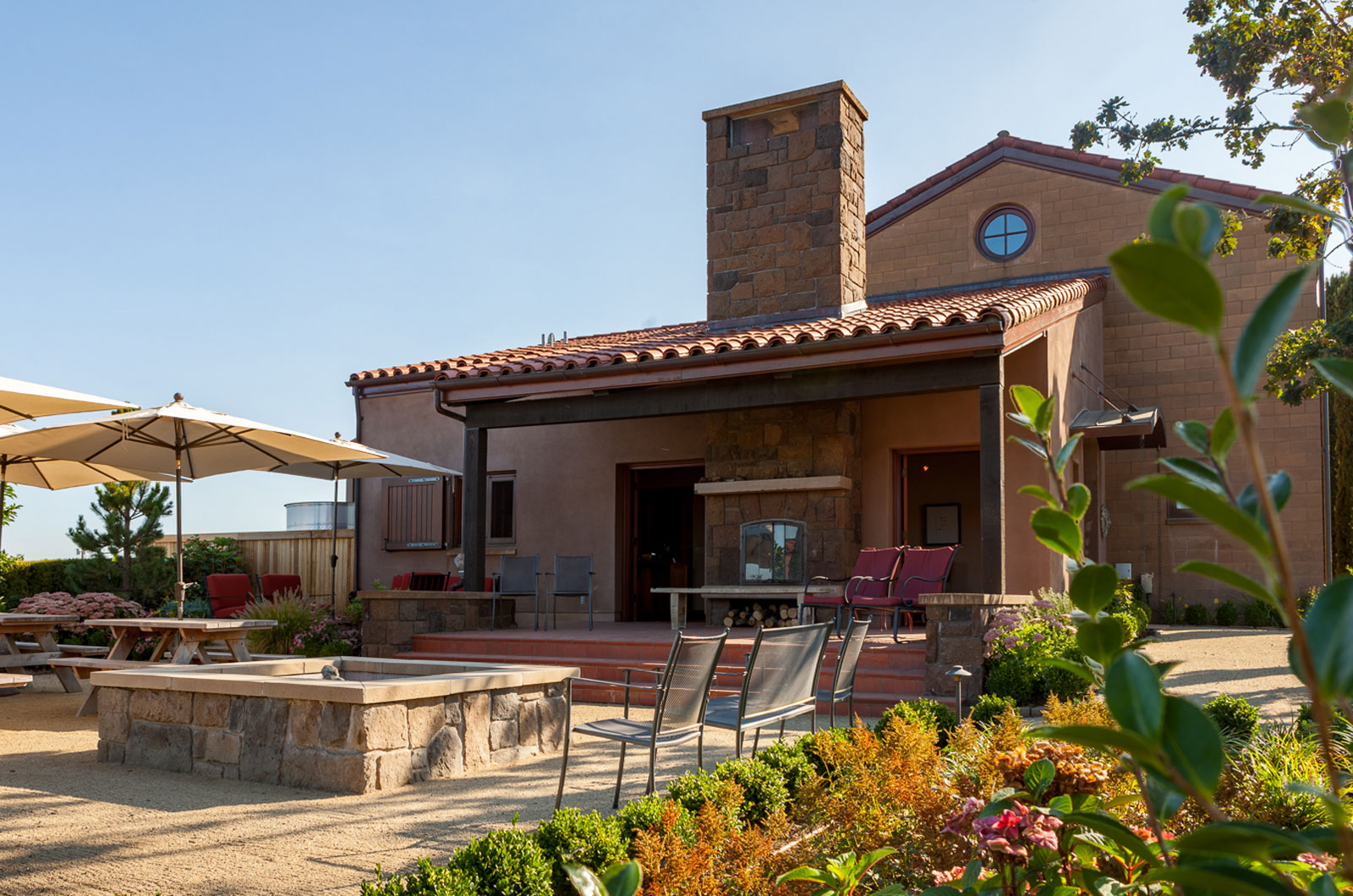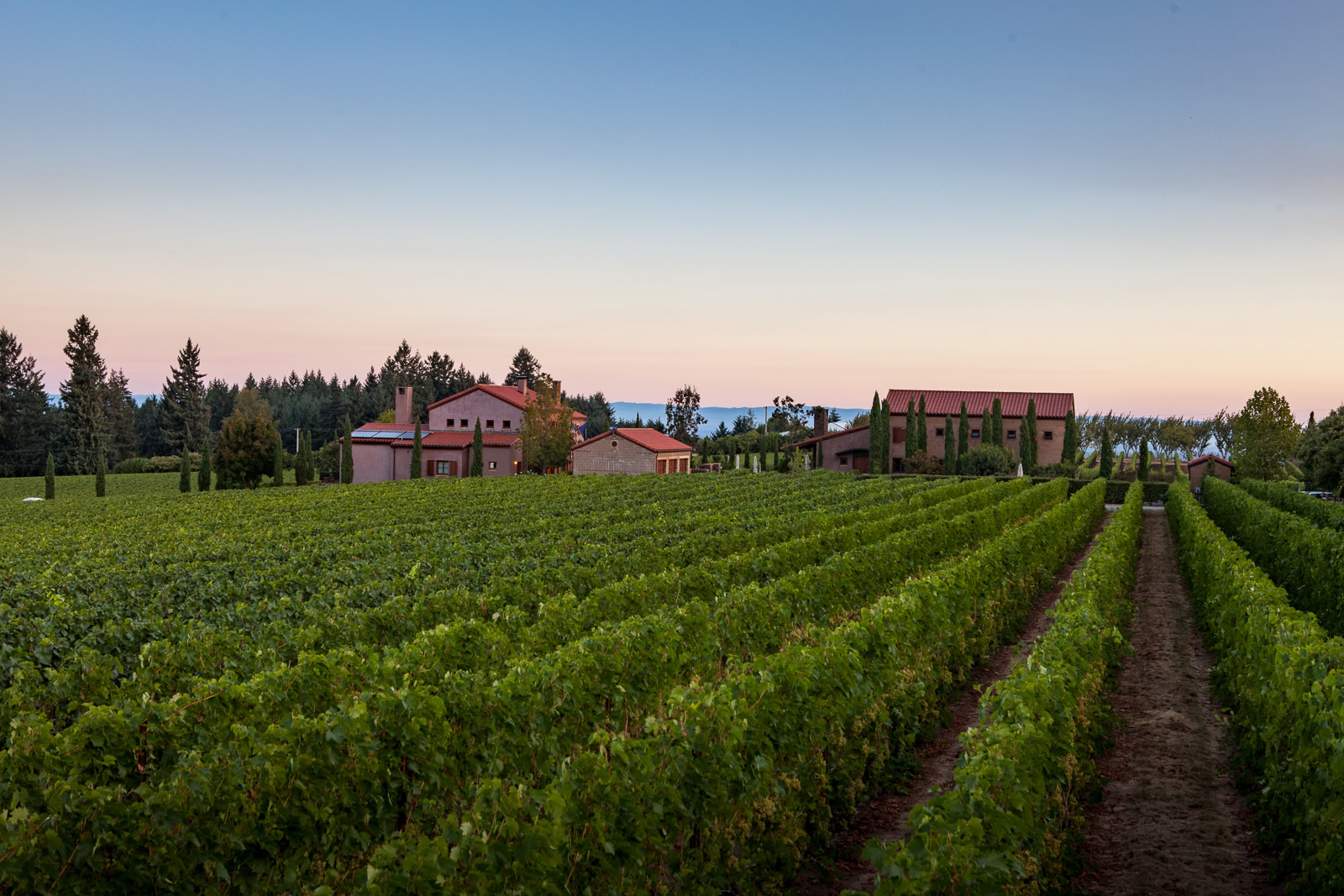 Territorial_Calisch_Web-3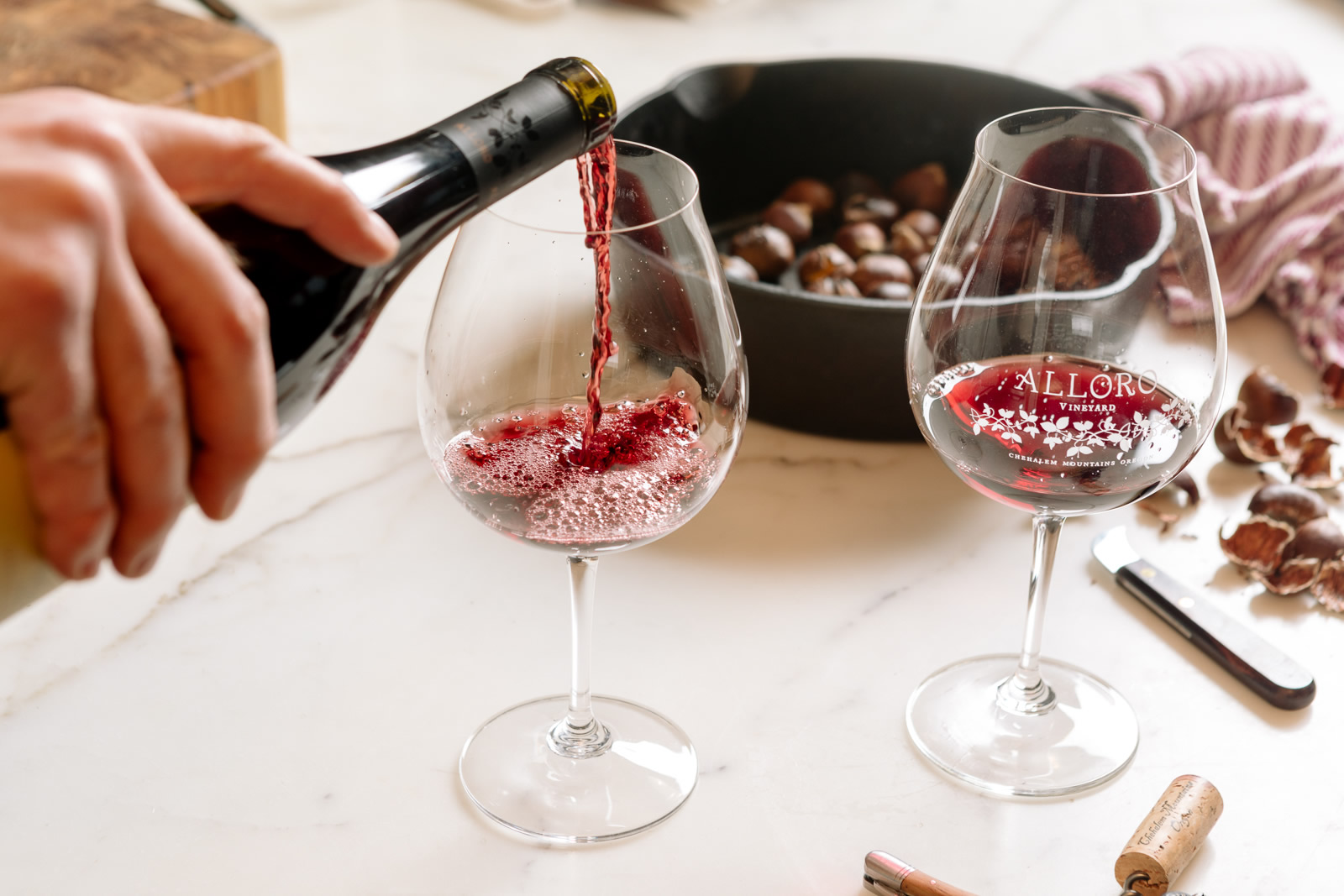 FallFeast_Calisch_WEB6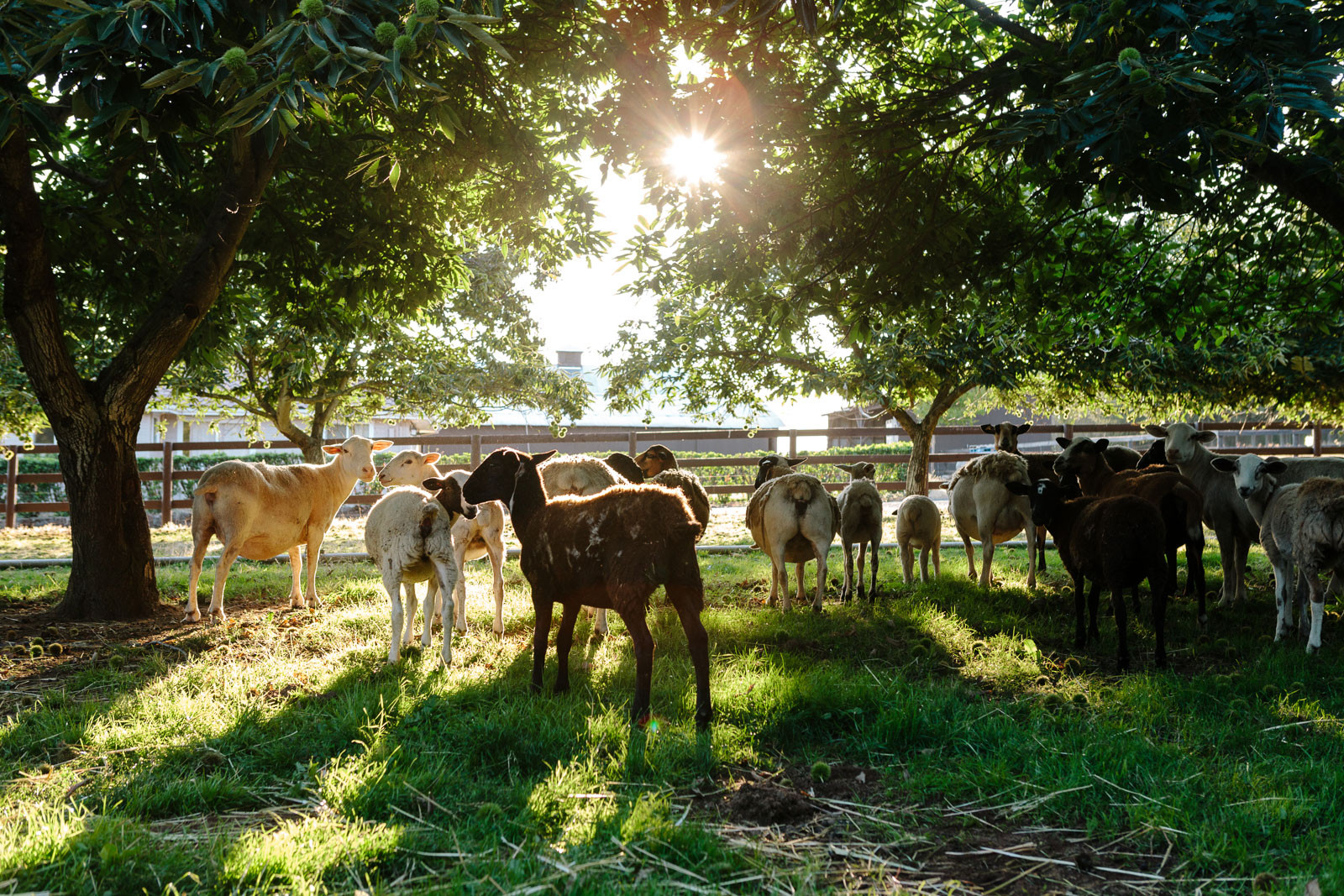 Alloro-3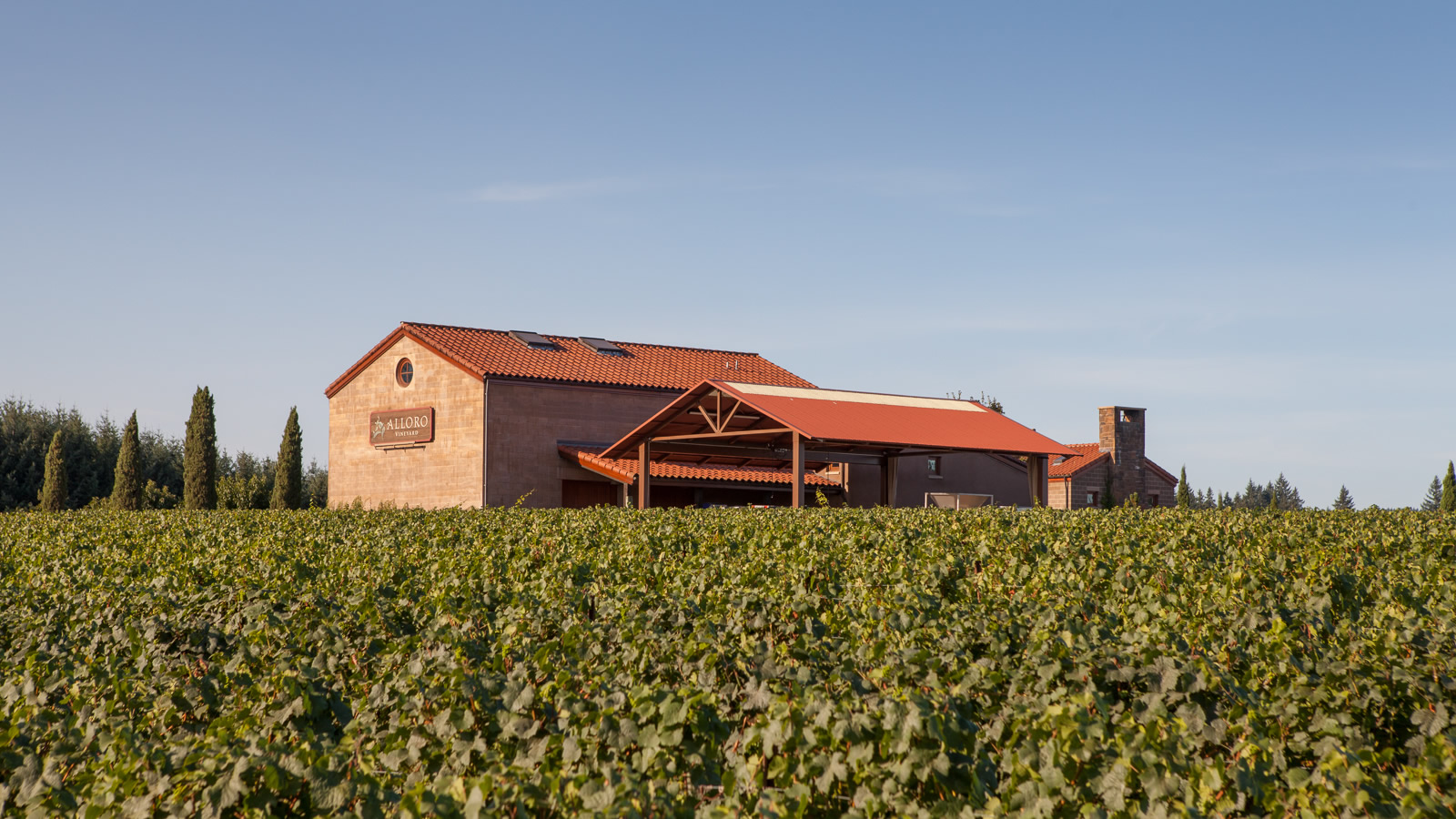 Territorial_Calisch_Web-56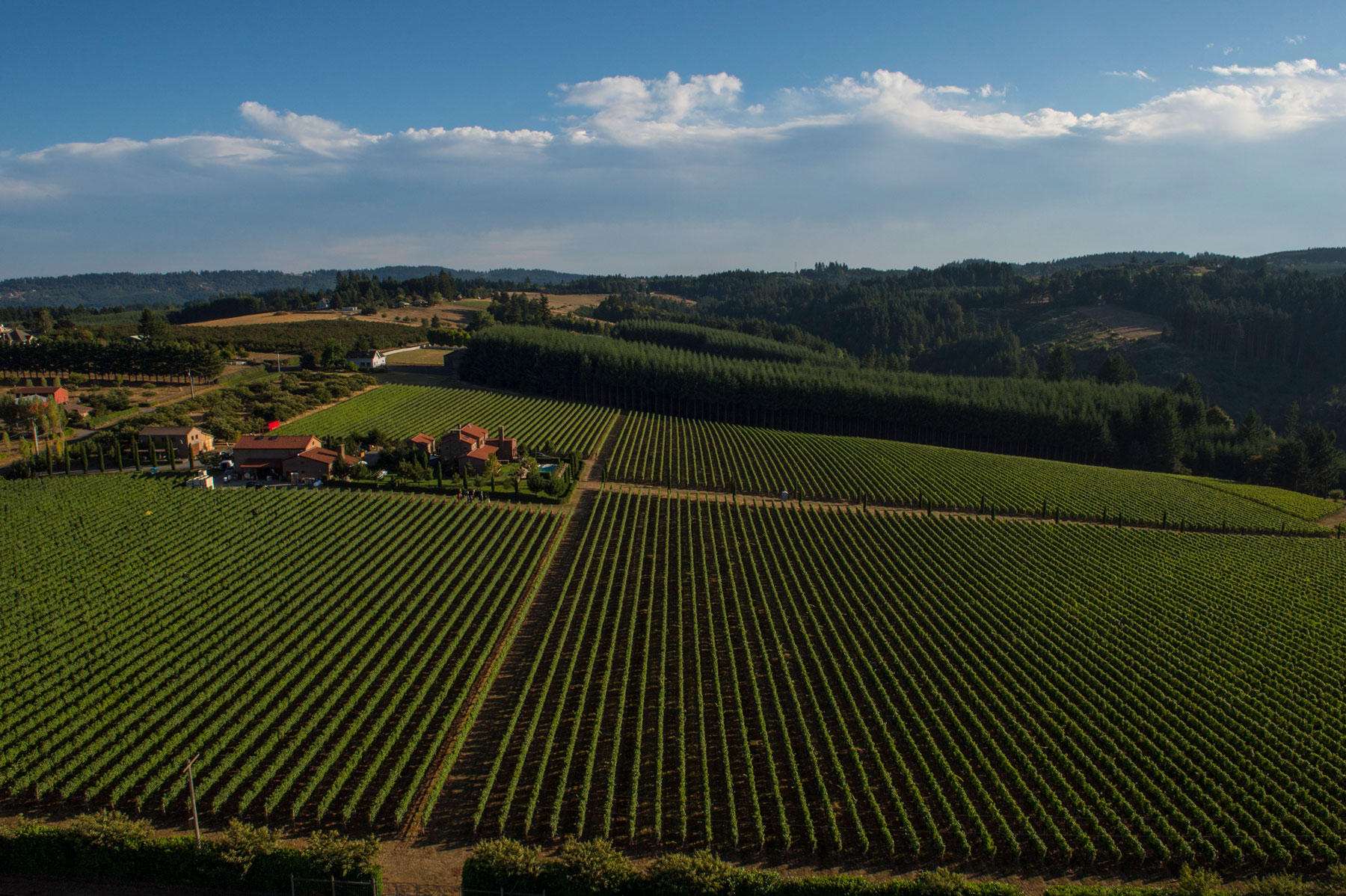 Alloro-1
Resources for your Tasting Adventure to Sherwood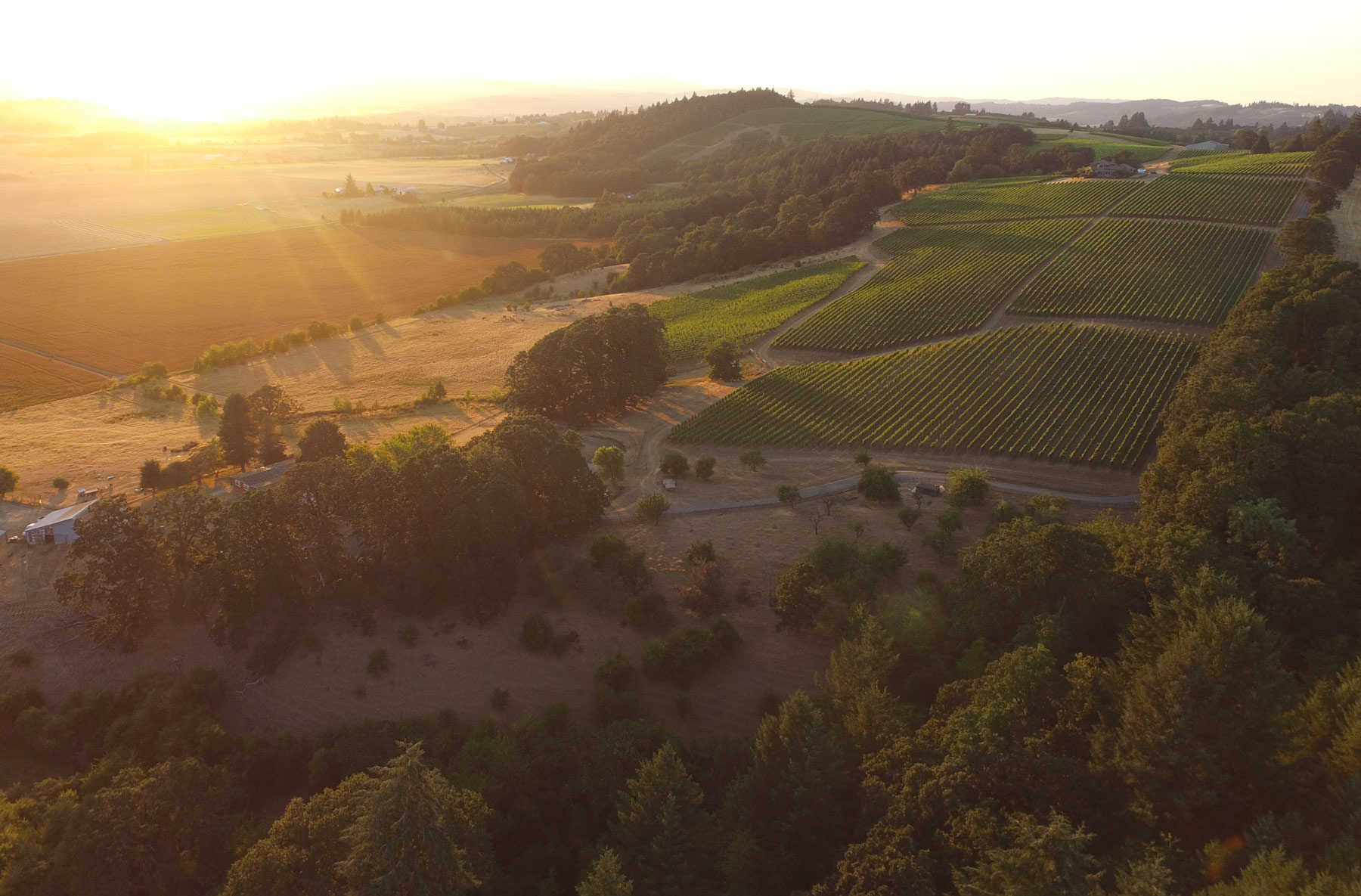 Join the WineryHunt Oregon Club
Club members enjoy waived tastings in 12 Oregon regions throughout the year
View Club Details